Just because the Oscars are officially over, and all the winners have been announced, that doesn't mean we have to stop obsessing about all the outfits (yay!). There were so many gorgeous dresses and suits — shout out to Salma Hayek and Allison Janney — but we decided to round up a few of our favorite looks from some beloved Jewish celebrities. (Bonus: Many of them are moms!)
1. Gal Gadot rocked in sparkly silver, as a true Wonder Woman: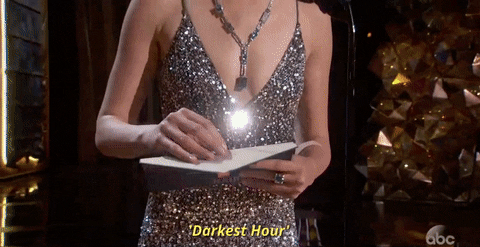 Also, Jimmy Kimmel really got us here: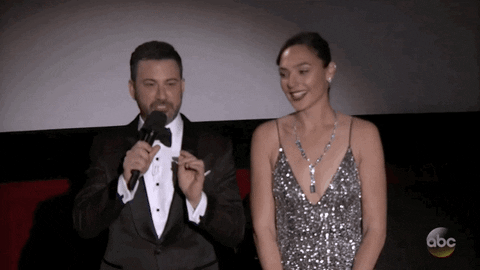 Some behind-the-scenes action:
#WonderWoman is right! Gal Gadot rocks the #Oscars red carpet https://t.co/2xFYHDkscT pic.twitter.com/5mpnzXqapP

— Variety (@Variety) March 5, 2018
Also, how adorable is Mark Hamill here?
Mark Hamill introducing himself to Gal Gadot is pretty much the highlight of the #Oscars pic.twitter.com/86HrCM18Ut

— Red (@SurvivingGrady) March 5, 2018
2. Timothée Chalamet, our favorite nice Jewish boy who slayed in Call Me By Your Name (which won for Best Adapted Screenplay) and Lady Bird: 
Is this just a Timothée Chalamet stan account at this point? Yes, absolutely. #Oscars ✌🏼 @RealChalamet pic.twitter.com/Gn1vMak3JT

— MTV (@MTV) March 5, 2018
He also brought his Jewish mom as his date. What a mensch!
Best Actor nominee Timothée Chalamet brought his mom to the #Oscars. "This is unbelievable," she says. "I'm so proud of him!" https://t.co/exBwXiE7dz pic.twitter.com/QSMo0RQEti

— ABC News (@ABC) March 5, 2018
3. Chelsea Peretti, and husband Jordan Peele, looked absolutely stunning:
.@ChelseaPeretti and @JordanPeele on the #Oscars red carpet #GetOut is nominated for Best Picture, Screenplay, Director and Actor https://t.co/uXRHYcZwRC pic.twitter.com/eJ2kIzumjO

— Variety (@Variety) March 4, 2018
Mazel tov to Peele for winning his first Oscar for Best Screeplay for his debut film, Get Out.
Love the red velvet Peretti has going on. And kudos to her, too — the new mom (she gave birth to a son in July) pumped milk backstage at the show.
https://twitter.com/PopCrave/status/970438847447425025
4. Beanie Feldstein of Lady Bird rocked lots and lots of rhinestones (and a #TimesUp pin):
"We're so inspired right now. Saoirse and I were watching Greta and thinking, 'we could do this.' And women I know from college are saying after seeing the movie, "oh my gosh, I need to direct.' It makes me quite emotional." Beanie Feldstein, of "Lady Bird." #Oscars pic.twitter.com/YaBMEHsK9c

— Cara Buckley (@caraNYT) March 4, 2018
i just took one look at beanie feldstein's #Oscars dress and clutched pearls i do not even OWN pic.twitter.com/uTOtHfdNWA

— emma lord (@dilemmalord) March 4, 2018
5. Tiffany Haddish killing it in cream and gold:
.@TiffanyHaddish's #Oscars dress is a tribute to her father and her Eritrean roots https://t.co/LycQ7Gvt5c pic.twitter.com/BXReQK5viE

— Variety (@Variety) March 5, 2018
6. Maya Rudolph paid homage to the '60s in this red turtleneck dress:
When did Maya Rudolph join a cult? #oscars pic.twitter.com/pXniRuvhMH

— Misophonic Spree (@MisophonicSpree) March 5, 2018
"Don't worry. There are a lot more white people to come." – Maya Rudolph #Oscars pic.twitter.com/2HBIJrsaaM

— SBS VICELAND (@SBSVICELAND) March 5, 2018