Whether you grew up observing Shabbat every Friday night, or had your first taste of matzah ball soup when you married into a Jewish family, there's no one way to parent Jewish kids. Kveller is here to give you ideas you can run with–ideas for first-time parents, interfaith parents, queer parents, adoptive parents, and everything in between–with the hopes that you can find information and inspiration that is right for your family.
Meet the Team
LISA KEYS
Kveller Editor
Lisa is a veteran journalist who has held staff positions at the New York Post, Hearst magazines and the Forward. She's been a regular contributor to the New York Times, and her work has appeared in publications such as New York, Good Housekeeping and Tablet. Most recently, Lisa was the Deputy Editor at JTA. She is not related to Alicia. You can email her at lisa@kveller.com.

LIOR ZALTZMAN
Associate Editor
Lior was previously a digital fellow at the Forward, where she wrote about funky yarmulkes and short Jewish men, made comics of bad date stories in a series called #OyDate, created animated-gif, illustrations and drafted thousands of social media posts. Lior is a cartoonist and illustrator, her work was featured in exhibitions from Israel to Canada and has been honored by the Society of Illustrators. You can contact her at lzaltzman@70facesmedia.org and follow @ liorca
REBECCA PHILLIPS
VP, Audience & Digital Strategy
Rebecca joined the Kveller team after stints working for, writing for, or consulting for seemingly every other parenting site in existence, including CafeMom, Mom365, Parents.com, and NY Metro Parents. She has many years of experience writing about Jewish life and religion, and loves combining her two primary interests — parenting and Jews — for Kveller. When she's not working, she's playing the role of soccer mom and chess mom to her two boys in Brooklyn. Follow her at @ContentBecky


SHEVY BASKIN
Audience Development Manager
Shevy has an MA in Near Eastern and Judaic Studies and a BA in Sociology and Near Eastern and Judaic Studies from Brandeis University. She has previously interned for the Hadassah-Brandeis Institute, UJA-Federation of New York, and Mayyim Hayyim Community Mikveh. You can email her at sbaskin@70facesmedia.org.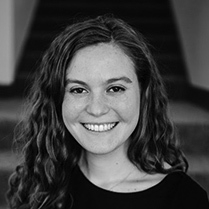 MADDY ALBERT
Editorial Assistant
Maddy is the Editorial Assistant for Kveller. She graduated from Colby College with honors in English, where she served on the board of her college Hillel. After working at 70 Faces as an intern and as an editorial fellow, Maddy is thrilled to combine her passions for writing, social justice, pop culture and Jewish community in her current role. You can email her at malbert@70facesmedia.org.
Molly is a writer and editor originally from Chicago, currently living in New York. She received an MFA in Fiction Writing from Sarah Lawrence College. Her work has appeared in Hayden's Ferry Review, The Collagist, Modern Loss, xoJane, MAKE: A Chicago Literary Magazine, The Forward, and elsewhere. She is senior editor of No Tokens. You can follow her @mollytolsky.
DEBORAH KOLBEN
Chief Content Officer
Deborah started Kveller in 2010 after her first daughter was born. She is a journalist and editor and has written for The New York Times, the New York Daily News, the Financial Times, and the Forward. She spent her first pregnancy living in Berlin where her doctor prescribed blood sausage to combat anemia and her second pregnancy eating Twizzlers. These days she lives in Brooklyn with her husband and two daughters. You can find her on Twitter and Instagram.
JENNIFER MODLINGER
Director of Partnerships
Jennifer received an M.S.W. from Columbia University, an M.A. from the Jewish Theological Seminary, and a B.A. from George Washington University. When she isn't working or parenting, Jennifer is an avid knitter and gluten free baker. She lives with her husband and sons in Teaneck, New Jersey. You can follow her at @JModlinger and reach her at jennifer@kveller.com.
Want to write for Kveller? See our submission guidelines here. Have a general inquiry or want to advertise on Kveller? Click here.