Apparently, Jews are the world's most-educated religious group. Maybe it's time to gently remind your kids that you really are right 99.99999% of the time–and send them the study that proves this statistically true. According to the Pew Research Center, Jews receive an average of more than 13 years of formal schooling.
The Pew Research Center study published their findings today–finding that Jews worldwide have four years more of schooling on average than the next-most educated group, which are Christians, who average about nine years of schooling.
What's even more interesting, however, is the fact that Jewish men and women have the smallest average gap in years of formal schooling–meaning that the equality gap is less, at least educationally. In fact, globally, Jewish women aged 25 to 34 are more educated than Jewish men–having more than 14 years of formal schooling on average, and about 70% receiving some kind of higher education. Jewish men have an average of 13.4 years of formal schooling, and only 57% have received higher education.
Way to be awesome, Jewish ladies. Also, listen to your mother.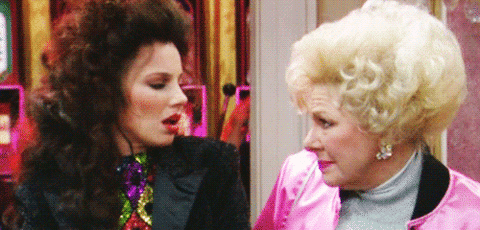 ---
Read More:
This is What It's Like to Live with Severe Depression as a Mom
I'm Trying to Love My Pregnant Body, But These Comments Don't Help
Amy Schumer is Going to Star in a Live Action 'Barbie' Film
---