Recently, I rewatched "Fiddler on the Roof" (for no reason at all). Whenever I watch a movie, I usually look up information and random factoids afterwards, because I just love knowing everything I can, even if I didn't enjoy what I watched. Of course, I become even more obsessed if I actually did enjoy my experience.
Since it had been over 10 years since I watched the famous musical, I looked up behind the scenes facts. These were my favorites:
1. In 1939, a black and white movie, "Tevye," adapted the same plot. 
2. Some of the rejected titles for the musical included "Where Papa Came From" and "The Old Country," which were thought up by lyricist Sheldon Harnick and composer Jerry Bock. So, what was the deciding factor? Apparently, an oil painting by Jewish painter Marc Chagall called "The Fiddler."
3. Out of 50 original songs written and scored, only 15 made the final cut. Of course, this one is by far my favorite:
4. Apparently, to get the vintage and desired aesthetic of the time period, the cinematographer Oswald Morris shot the entire film with a brown stocking over the lens.
5. The 1964 musical became the longest running musical in Broadway history, with a whopping 3,242 performances, which was only broken by "Grease" 10 years later.
6. Apparently, leading man Mostel and director Jerome Robbins got into a fight over an Orthodox custom. During one rehearsal, Mostel kissed the mezuzah, which outraged Robbins. Mostel explained that, as an Orthodox Jew, Tevye would never forget this custom. Eventually, Robbins lost this battle.
7. Bea Arthur, actress of "The Golden Girls" played Yente the matchmaker role on Broadway. Um, yes.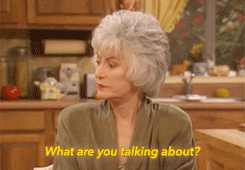 8. Leonard Nimoy (AKA: Spock) played Tevye in 1971.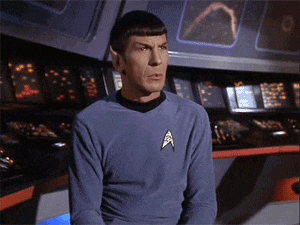 9. Alfred Molina was another famous Tevye, which caused a bit of a controversy, as some felt it was wrong to have a non-Jewish person play the part of the iconic role, calling his version "Goyim on the Roof."
10. The musical was based on stories in "Tevye and His Daughters," by Sholom Aleichem, who was called "The Jewish Mark Twain," to which Twain himself said "Please tell him that I am the American Sholem Aleichem."
11. Bock and Harnick began writing "Fiddler on the Roof" on September 11, 1961, which was Rosh Hashanah. That's kind of apropos.
What are your favorite moments from the musical? Tell us in the comments below!
---
Read More:
Sheryl Sandberg Discusses Women's Silence in the Workplace
Mayim Bialik Reflects on 'Blossom' After 25 Years in Interview
I'm Tired of People Telling Me I Don't 'Look Sick' Because I Am
---