With any award show comes all of the dazzling glitz and glamour and fluttery anxiety of the red carpet. Whenever most stars are interviewed about their stylish outfits, they usually put on an air of sophistication and don't typically mention anything "out of the ordinary." That's not what Amy Schumer did, however–and I really respect her for it.
Amy Schumer didn't just wear her flawless outfit when she walked the Emmys red carpet; she made sure everyone knew she was wearing a tampon, too. Because, you know, ladies menstruate, and why keep pretending like it never happens during major events? So when asked about what "she was wearing," Schumer talked about her Vivienne Westwood dress and Tom Ford shoes before adding that she was wearing an O.B. tampon.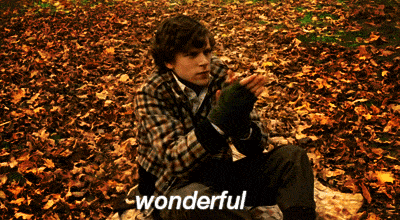 You can watch her response below:
Who are you wearing? @amyschumer: "Vivian Westwood, Tom Ford shoes & an O.B. tampon." #Emmys https://t.co/TxtLHWRmCS pic.twitter.com/5yO2jIiYbJ

— Matt Wilstein (@TheMattWilstein) September 18, 2016
While it may seem silly to applaud someone for mentioning they're wearing a tampon on live TV, it's a big deal–we live in a world where periods are rarely spoken about on national TV, whether it's in an interview or sitcom. Much of being a woman, and what that actually entails (like periods and child birth) are often sugar-coated or ignored by the media, so it's refreshing that Schumer is so baller and just puts it all out there.
And of course, she did well for herself at the Emmys: She won an Emmy for "Inside Amy Schumer" for Outstanding Directing for a Variety Series at the Creative Arts Emmys. The series was also nominated for Outstanding Writing and Outstanding Sketch Series, with Schumer contending for Lead Actress in a Comedy Series.
Also, this photo of her with Jon Snow…erg, I mean Kit Harrington: