Monica Piper is one of the funniest women in comedy. If you haven't heard her name, you've definitely watched what she's written, as she has written for award-winning shows like "Roseanne" and "Rugrats." Now, she's the woman behind the new comedic play "Not That Jewish."
The new play is autobiographical, centering around moments from growing up in a show business family in the Bronx, her foray into comedy, her two marriages, an "almost" night with Mickey Mantle, her dad's struggle with Alzheimer's, and her experience being an adoptive mother. The play begins performances on October 6, with the official opening set for October 23 in New York City.
I was lucky to be able to speak with Piper about how writing the play was different for her, what it's like to instill a Jewish identity in her son, and her weirdest family tradition:
How was writing "Not That Jewish" different for you than your work on "Roseanne" and "Rugrats?" (Both shows I watched religiously growing up, I might add.)
"Roseanne," "Mad About You," and "Rugrats" were all great shows and a lot of fun to write, but I was writing the characters' voices–not my own. "Not That Jewish" is my story. It's my comedic voice, and most importantly, my truth. It gave me a freedom I didn't have while writing within the specific boundaries of what Roseanne, Paul Buchman, Tommy, or Chuckie might say. The characters in my show were the real people in my life and they were just as funny as any character on a sitcom.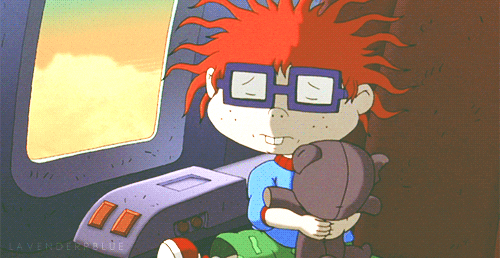 How do you try to instill a Jewish identity for yourself and your child?
I enrolled my son in religious school at our temple to give him the Jewish education I never had. I have always tried to instill the Jewish values of humor, acceptance, good deeds, political awareness, tolerance, and acceptance. I explained to him early on the importance of being a mensch. I also make chopped liver, latkes, and say "oy" a lot.
What was your favorite children's book or young adult novel growing up?
I always enjoyed "Eloise at the Plaza." Even as a child, I identified with being a New Yorker. I also loved all the "Winnie the Pooh" books. I think the future writer in me appreciated the distinct voices and personality traits of each of the lovable and clearly defined characters.
What TV show have you binge watched?
It may surprise you that most of the shows I've binge watched are not comedies. I go for dark and gritty dramas: "House of Cards," "Luther," "Sons of Anarchy," "Bloodline." I consider "The Wire" to be the greatest TV drama of all time. 
Biggest pet peeve:
Wow, I have a few. It drives me crazy if I'm behind someone who's entering a building and they let the door slam in my face. It takes one second to look behind you, see if someone's there, and hold the door open. It's common courtesy!
I also get annoyed if I let another car in a line of traffic and they don't give me the "thank you wave." I'm immediately sorry I let them in and call them nasty names.
Lastly, it's not like I'm a grammar snob, but I confess that when I read someone's post on Facebook and they don't know the difference between "your" and "you're," I no longer take them seriously.
If you were a Jewish holiday, which one would you be?
Hanukkah. Just so I can sign things, "Love, Hanukkah Monica."
Childhood goal:
To be a teacher. I used to line my dolls up in my room and pretend they were my students. I would tuck a note in my dog's collar and send it to my mother, the principal. I did eventually become a high school English teacher. I left teaching to become a comic. But, as I say in the show, "I had to leave teaching. I couldn't handle the money and prestige."
What's your weirdest family tradition?
We didn't belong to a temple. But, on the High Holy Days, my mother would make us dress up and stand in front of the apartment building so it looked like we just got HOME from temple.
---
Read More:
3 Ways to Handle Your Toddler's 'Why Phase'
Mayim Bialik: Why I Refuse to Get My Kids Smartphones
Quiz: Which Celebrity Jewish Mother Are You?
---