By now, you probably saw that the hit HBO show "Game of Thrones" won big this past Sunday at the 68th annual Emmys. It broke the record for winning the most awards for a primetime TV show at a total of 38 awards, which is one more than "Frasier."
But that's not the only thing notable about all the GoT attention. When co-creator David Benioff accepted the Outstanding Drama Series award, he singled out his wife and Jewish actress Amanda Peet–which is totally fine and normal, except the way he did it was kind of amusing. This is what he said:
"Amanda Peet, it's our 10th anniversary in a week. Ten years of non-stop fun. I love you so much. Henry, Frankie, Molly, I love you three so much and I'm so sorry I'm going away next week and, and I'm sorry."
Of course, the social media world exploded over the fact that he used his wife's full name, as opposed to her first name:
"i'd like to thank my wife, amanda peet. amanda peet, who is my wife. the actress, amanda peet. we are married. me. to her." – david benioff

— yohana desta (@YohanaDesta) September 19, 2016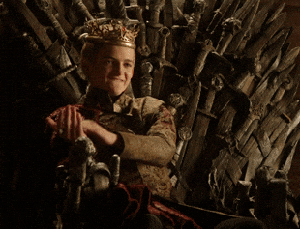 Besides that, he also made sure to kiss Peet right after it was announced that he won the final Emmy of the night (which is honestly pretty adorable):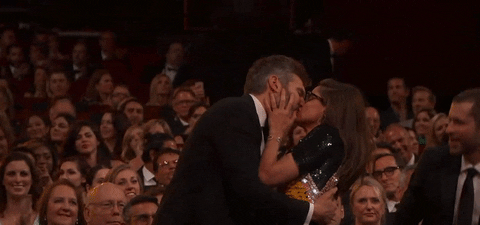 Love truly is all around.
---
Read More:
3 Ways to Handle Your Toddler's 'Why Phase'
Mayim Bialik: Why I Refuse to Get My Kids Smartphones
Quiz: Which Celebrity Jewish Mother Are You?
---