Goldie Hawn just turned 71 today–and let's just say, the Jewish actress celebrated in style this past weekend. On Saturday, Goldie kicked off the celebrations by stepping out at LA's Catch restaurant with longtime partner Kurt Russell.
Inside, she was greeted by friends and her kids, Kate Hudson, Oliver Hudson, and Wyatt Russell. Of course, it wouldn't be a party without a few photos ending up on Instagram, thanks to Kate. Earlier in the day, Kate posted a snap of her and Goldie doing yoga, writing, "Starting Mama Goldie's bday weekend with a little @gurujagat meditation 📿🙏🎂🙏📿 @officialgoldiehawn #Kundalini #Healing #LoveMyMama ❤️."
Here are a few more photos:
A photo posted by Kate Hudson (@katehudson) on
Goldie Hawn has had a long, illustrious career that bears celebration on its own. Here are some of my favorite moments:
1. The "First Wives Club." It needs no intro.
2. She stole our hearts in "Private Benjamin."
3. Of course, let's not forget how she haunted us in "Death Becomes Her."
https://www.youtube.com/watch?v=xRKI-uFGj1g
4. Speaking of… when she slaps Meryl Streep in "Death Becomes Her."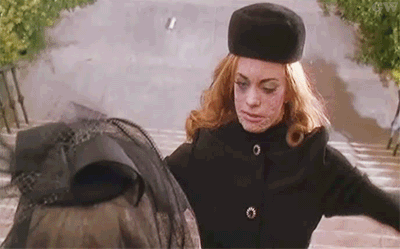 5. We love how close she is with her daughter, actress Kate Hudson.
6. That time she was in "Overboard" and wore this amazing outfit.
https://www.youtube.com/watch?v=6pjiFJMqEo8
Happy birthday, Goldie!
---
Read More:
Genetic Testing of Embryos Raises Big Ethical Questions
Mayim Bialik: There's No Reason You Shouldn't Get Screened for Jewish Genetic Diseases
My 7th Time Giving Birth & Everything Was Different
---