Fertility amulets, various copies of the Kama Sutra, and penises of all sizes, shapes, and materials are just some of the 4,000 works on display at the World Erotic Art Museum in Miami Beach.
WEAM, as it is known, houses the largest collection of erotic art in the United States. And the woman who started it all was a bubbe and a philanthropist who was well known for donating to Jewish causes.
WEAM was founded by Naomi Wilzig in 2005, when she was in her golden years. Naomi, who died in 2015, passionately dedicated her life to tikkun olam, Holocaust-related philanthropy and, yes, in her later years, the collecting of erotic art.
Naomi was born in New Jersey in 1934, one of six children born to H. Jerome Sisselman, who was known as the "Meadowlands czar" for transforming a dump and barren marshland into a real estate empire. She was raised in a kosher-keeping Orthodox home she described as a "throttling environment where so many things were said 'no' to."
When she was 18, she married Holocaust survivor Siggi Wilzig, who was nine years her elder. (Incredibly, Siggi worked odd jobs upon his arrival in the U.S. in 1947, but eventually became an oil tycoon and commercial banker!) The couple settled down in Clifton, New Jersey to raise their three children: Ivan Wilzig, 64, known by stage names "Sir Ivan" for his musical endeavors and "Peaceman" for his philanthropic efforts; philanthropist Sherry Wilzig Izak, 59, who is CEO of real estate company Wilshire Enterprises; and Alan Wilzig, 54, a race car driver who owned the (now closed) Kutsher's Tribeca, a modern Jewish American bistro.
Siggi was an advisor to Night author Eli Wiesel (when the Nobel Prize winner was appointed to head the U.S. Holocaust Memorial Council he asked that "Wilzig be the first person to serve with him"), and became the first Holocaust survivor to lecture at West Point, to a standing ovation. Naomi was right beside him building her own Jewish legacy: She was a "founder and life member" of Hadassah Hospital in Jerusalem, as well as Founder of the Wilzig Hospital Center in New Jersey. Miss Naomi, as she was affectionately called, was known as a supportive wife, mother, and grandmother of four who "cherished each relationship and moment."
So just how did this Jewish grandmother — described as "pious" by a rabbi after she donated a restored European Torah scroll to Chabad in South Beach for her 75th birthday — amass an enormous collection of erotic art?
Fascinatingly, it all began with a request from her eldest son. Ivan unintentionally catalyzed his mother's unique legacy when he sent her on a quest to procure three "conversation pieces" — a pseudonym for erotic art — for his new apartment.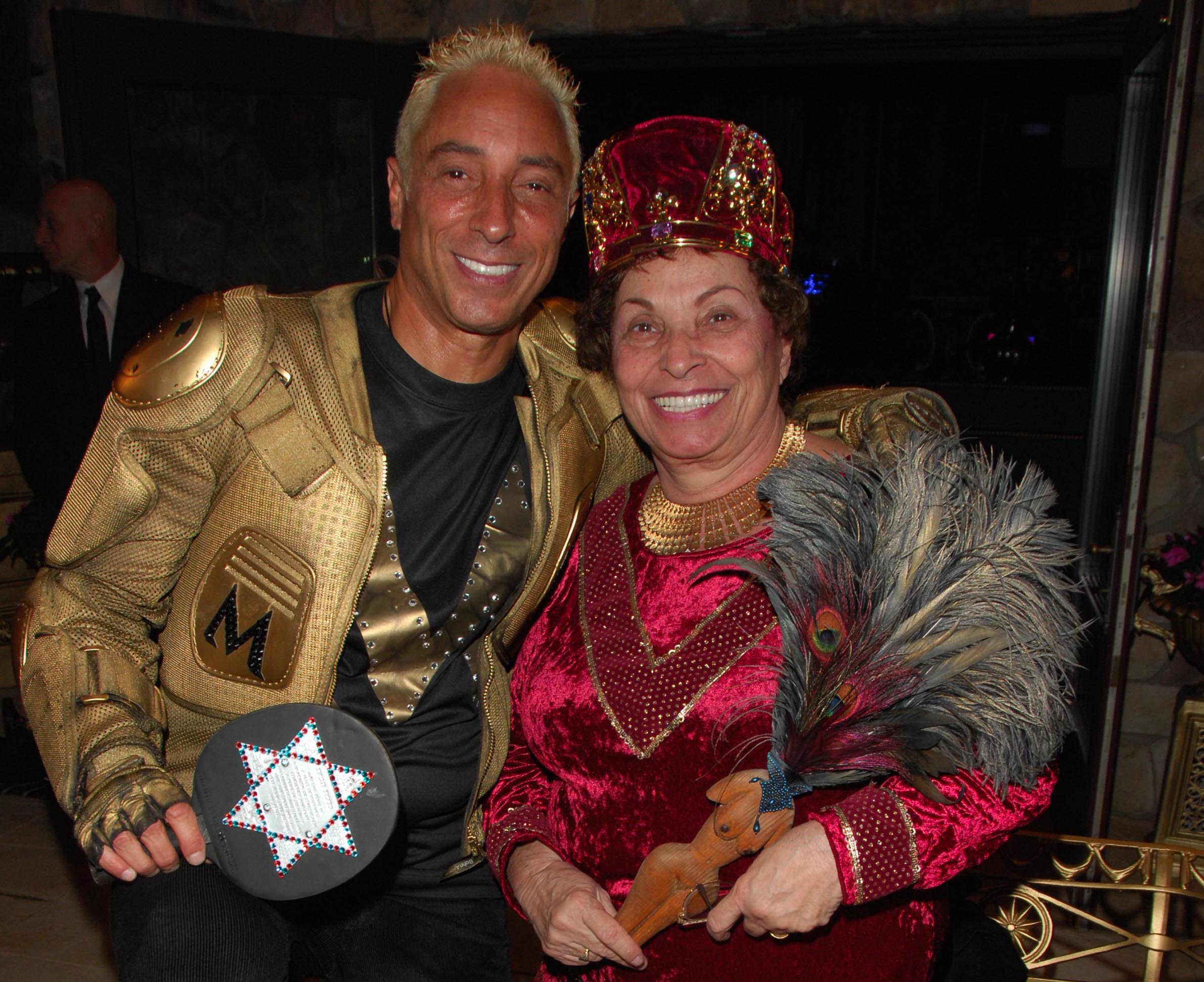 Naomi was a seasoned collector but she had no familiarity with erotic art. And yet, she was up for the challenge. "I wasn't expecting to have a conversation about sex with my mother," Wilzig told the Miami Herald. "I tried to diplomatically tell her, 'Well, it's a sexual art, but it's not pornography, it's… taboo and has historical connotations.'"
Naomi's interest was piqued. At first, she couldn't find what she was looking for in her usual antique spots. But soon, when the vendors learned what the matronly woman with financial means was searching for, they scrounged their inventory for vintage pieces of erotica, and sold her all of them for $1,000 a pop.
The experience hooked Naomi — she, too, wanted exquisite erotic art for her collection.
"I liked the art because it showed life as people live it, as what is human, what is normal, what people do, and I sort of resented that it was hidden away," Naomi said in a video interview that is shown in the museum.
Before Siggi died in 2003, the Auschwitz survivor asked his wife to put a halt to her pursuit of erotica. As a staid German-Jewish banker, it just didn't sit with his reputation. Naomi complied and stored her collection in a Florida apartment ("away from his banks in New Jersey," she said) but quickly resumed when the coast was clear.
Naomi moved to the beat of her own drummer, her friend and press agent Charlie Cinnamon said. "Her mission seemed to be all about her children and to do art and inform the world how we can live freely and happily."
As it happens, destigmatizing erotica truly aligns with one of the top Jewish values: education. "We in America get uptight at the thought of looking at a penis, particularly an erect penis," Naomi told the Miami Herald in 2002. "At this point in my life, I'm a crusader to get John Q. Public to accept that erotic art is out there. We accept violence, but we go crazy over the idea of a nude body."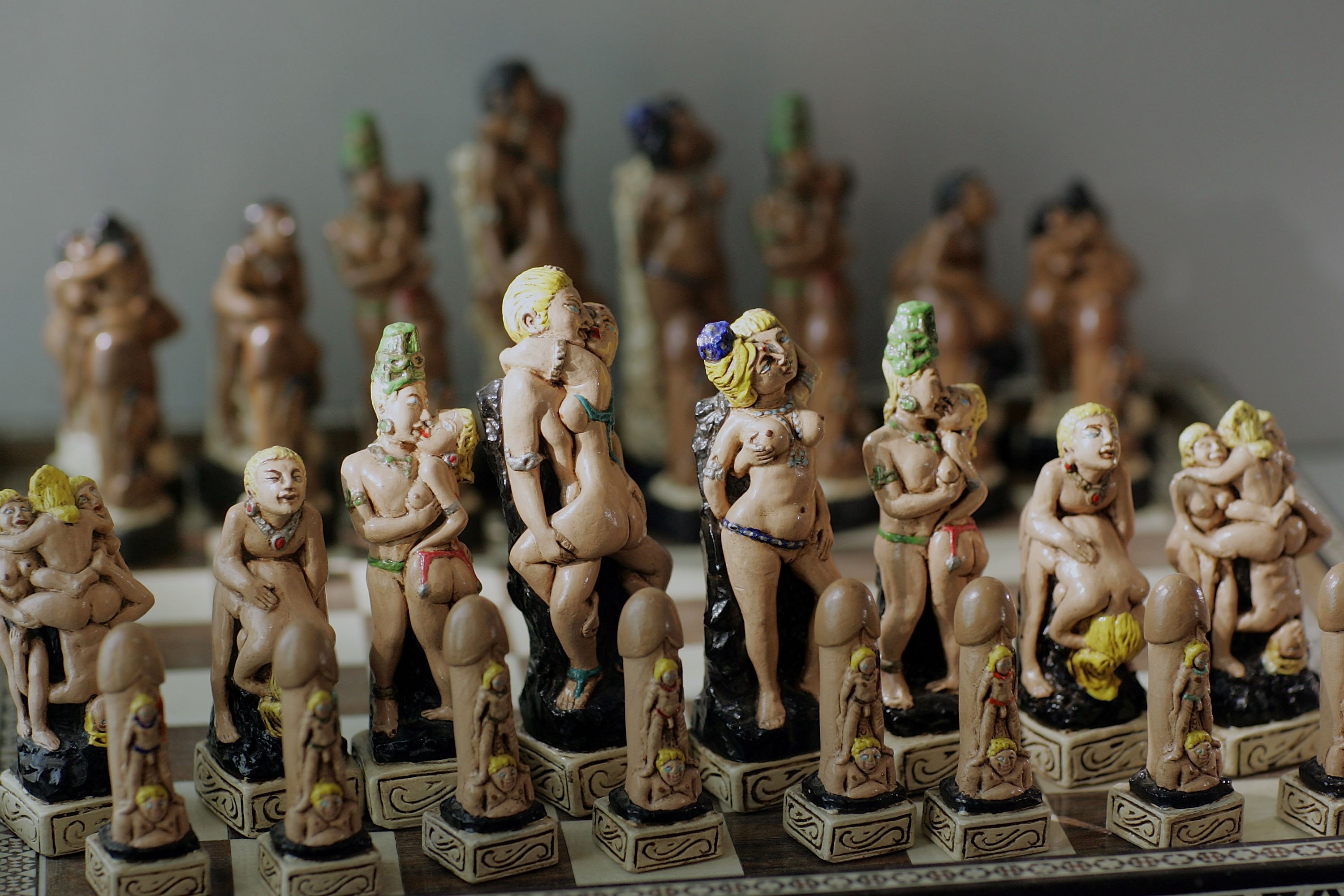 In the Florida apartment — with cabinets filled with erotic Swarovski perfume bottles, pin-ups of Jewish sex icon Marilyn Monroe, erotic chess sets, and nude drawings by Gustav Klimt and Pablo Picasso leaning against chairs — Naomi's collection became overwhelming. It needed a new home.
Zoning restrictions and conservative attitudes toward sex limited her options for finding a home for the collection. "Unfortunately the American public thinks erotic art means pornography, and they were afraid I would bring something nasty and unsavory to their neighborhoods," Naomi said in the video, which was recorded just a year before her death.
Following countless rejections from landlords and politicians, it was Ivan who finally found the home for his mom's collection, in Miami's super-hip South Beach. The location of the vacant building was bashert — after all, decades before South Beach became a global hotspot, it was home to a bustling Jewish life.
Lacking experience in the professional art world, Naomi dubbed WEAM a "virgin venture." And now, 15 years after her first exhibit's debut, the Wilzig Museum Building — which houses both the Wilzig Erotic Collection and the newly opened George Daniell Museum, which features intimate portraits of photographer Daniell's friend, Georgia O'Keeffe — has established itself as one of the world's most renowned permanent museums of fine erotic art.
Several years after Naomi's death, WEAM continues to further its namesake's mission to destigmatize sex and erotica. The latest exhibit, The Eroticism of Things, on view through March 30th, builds upon the permanent collection's goal: sexual enlightenment and liberalization. If you find yourself in Miami (sans kiddos, of course), it's well worth checking out — and when you go, be sure take note of mezuzah at the door.
Image of Naomi Wilzig by Paul Zimmerman/Stringer; Image of Ivan Wilzig and Naomi Wilzig by Patrick McMullan/Contributor; Image of erotic chess set by Joe Raedle/Staff