Israel's national women's lacrosse team showed true sports (wo)manship during their match against Kenya. 
Israel defeated Kenya, 13-4, at a match on August 6 during the 2019 Women's Lacrosse Under 19 World Championship in Peterborough, Ontario. The victory was certainly worth celebrating over, but the Israeli women realized something wasn't right: The teams were not on equal footing. Literally.
None of the players on the Kenyan team had cleats, which automatically put them at a disadvantage. And so, the Israeli team decided to do something about it — they surprised their opponents with brand-new footwear.
Rain from the night before the match resulted in the Kenyan women slipping and sliding all over the field, as their tennis shoes couldn't provide the proper traction. When goalie Lielle Assayag mentioned the situation to Michael Duvdevani, the father of a teammates, Duvdevani realized he had to do something.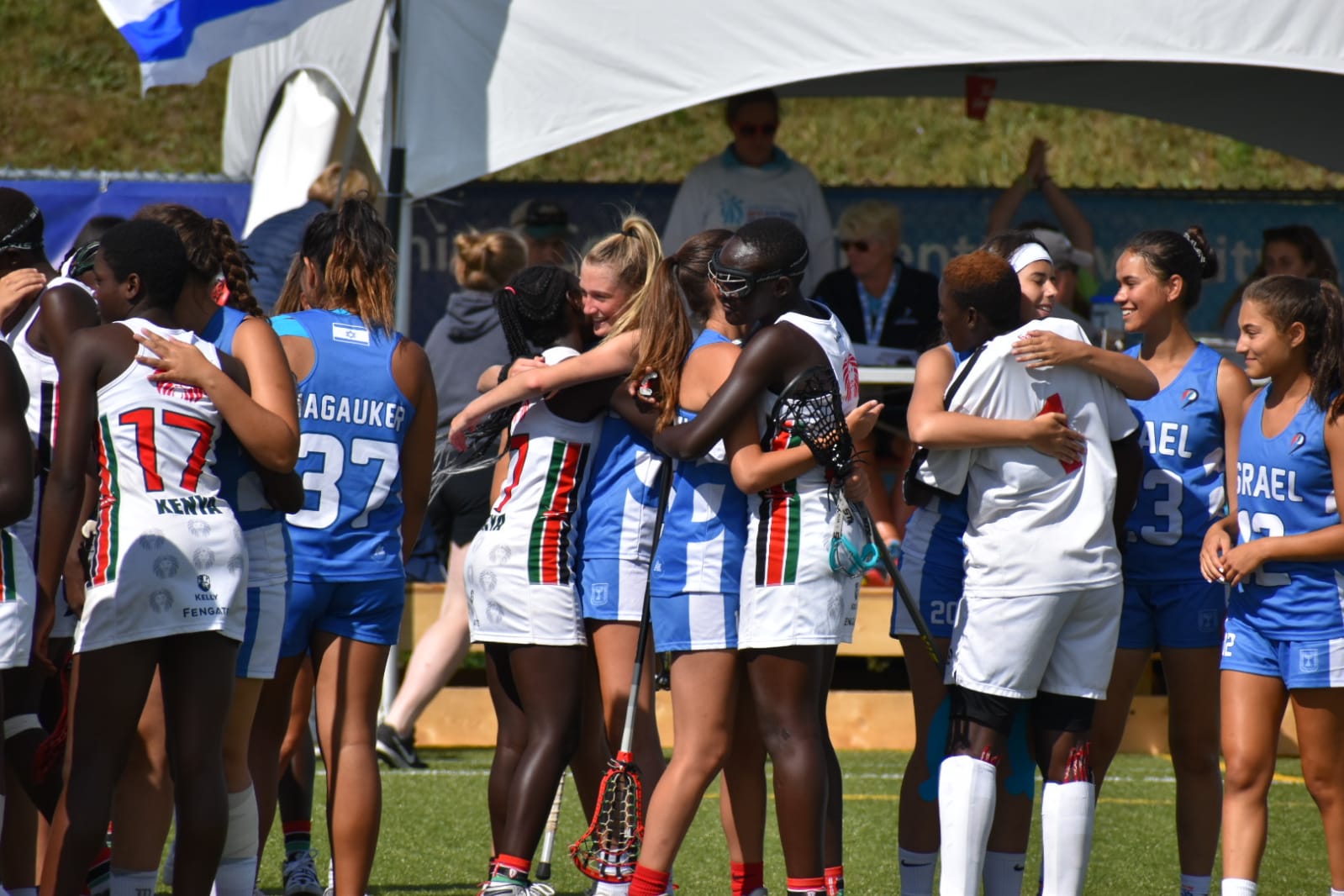 "This is ridiculous," he said. "The girls were flying all over the field." 
In a WhatsApp group message with all of the Israeli teens' parents, Duvdevani explained the situation and asked: "Are you thinking what I'm thinking?" 
They were. 
That evening, the Jewish dad contacted the Kenyan team's assistant head coach to gather his team's shoe sizes. Next, he found a store in Peterborough that luckily had the 18 pairs of shoes in the sizes the Kenyan teens needed. In an extremely generous gesture, Duvdevani — whose daughter, Ella, is on the Israeli team — paid for all the shoes upfront (he was later reimbursed by the rest of his team's parents). 
— Kenya Lacrosse (@KenyaLacrosse) August 8, 2019
With the help of his two younger children, Mia, 12, and Adam, 10, Duvdevani packed the shoes and labeled each individual box with the Kenyan players' names and corresponding jersey numbers.
The next day, the Kenyan coach brought his team to the Israeli-Belgium game under the ruse that they were scoping out the Belgium team, which the Kenyans were scheduled to play the following day.
In reality, the Israeli teens wanted them there to present them with their brand new cleats. 
In a Twitter video shared by the Kenyan lacrosse team — who went on to beat Belgium 17-3 — the Israeli teen players surprised their new friends with brand new shoes after the MVP ceremony. Hugs went all around, and love and sisterhood overflowed.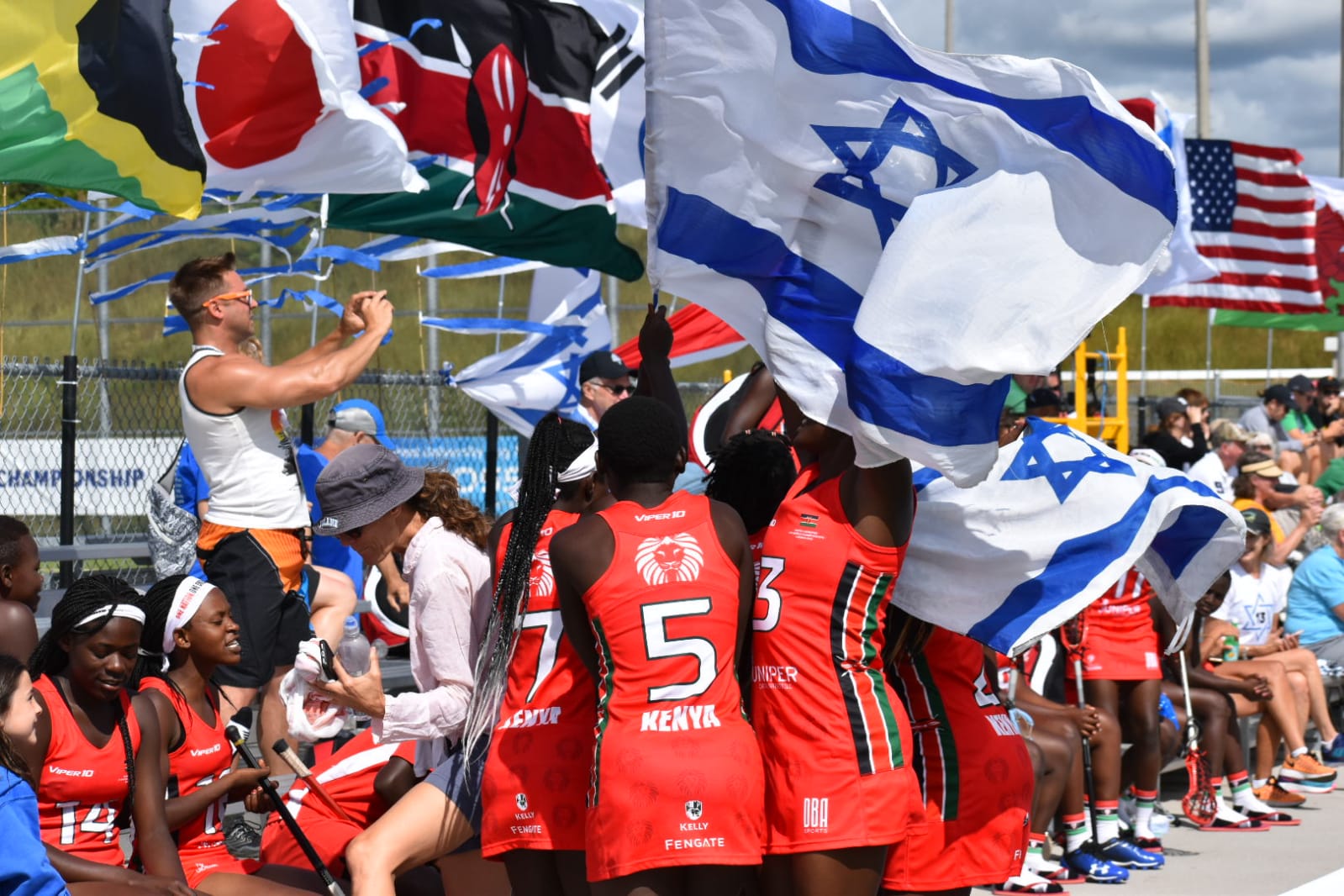 Neither team fared particularly well in the tournament, but the Israeli and Kenyan teams continued to support each other. A couple days after the cleats were gifted, the Kenyan team ventured over to the Israelis' match against Ireland. Still dressed in their jerseys from a game earlier that day, the Kenyan girls waved Israeli flags, and danced and cheered for their newfound friends. 
"This is what I'll remember in twenty years," goalie Assayag told Daily Kos. "My friends, my old ones, and my new ones." 
Images via @Israellacrosse on Instagram and Michael Duvdevani