Who doesn't love Jeff Goldblum? He was our favorite in "The Lost World: Jurassic Park" back in 1993 (and of course, not to mention how creepy he was in "The Fly" or how funny in "Portlandia." Guy's got range). Well, now the Goldblum is back, as he's going to star in "Jurassic World 2" as Dr. Ian Malcolm, earth's expert in impractical leather jackets.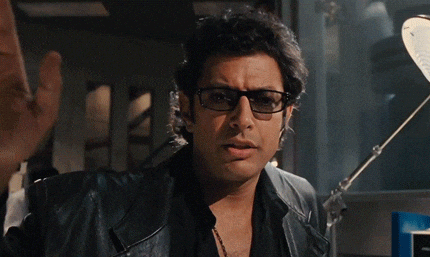 Even better, Chris Pratt said in Entertainment Weekly that the movie is going to be "scarier" and "darker." Heck yeah. I'm about scarier dinosaurs and end-of-the-world plots.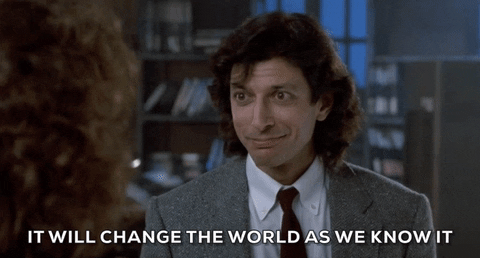 But, this is not all Goldblum is up to. He also recently served people free sausages for lunch. What a mensch! According to The Huffington Post, he was seen inside a food truck in Sydney, Australia–just giving out free sausages like it's NBD. Did I mention I want Jeff Goldblum to give me a free lunch–and mostly just say two words to me?
He's seen in a food truck called Chef Goldblum, a nod to "Tim and Eric's Billion Dollar Movie," which he starred in as Chef Goldblum back in 2012–is an absurd comedy movie based of the duo's sketch comedy show.
Here's some photographic evidence on Instagram:
Chef Jeff Goldblum in Australia launching his restaurant truck. No wonder line so long, he's chatting to everyone pic.twitter.com/26Zf5Q26IA

— alex dunnin (@AlexDunnin) April 26, 2017
Best Jewish dad ever? Goldblum, who married his wife Emilie Livingston in 2014, and is the father of the couple's 2-year-old son Charlie Ocean and their newborn son River Joe.