Last month, we polled our audience on how they felt about being publicly Jewish after the Hamas attack on Israel on October 7. Quite a few of you said that you're even more eager to share your Jewish pride now, whereas others said that while they still may wear Judaica, they'd prefer to keep it more subtle.
Whether you're looking to share your Jewish pride with the world or celebrate your Jewish identity without drawing too many eyes, I've assembled this list of makers of beautiful Jewish jewelry that offers a mix of loud and proud designs with some lesser known Jewish iconography.
All the Jewish jewelry listed below is made by incredible Jewish designers, and mostly women, so buying from these businesses means you're also supporting Jewish art.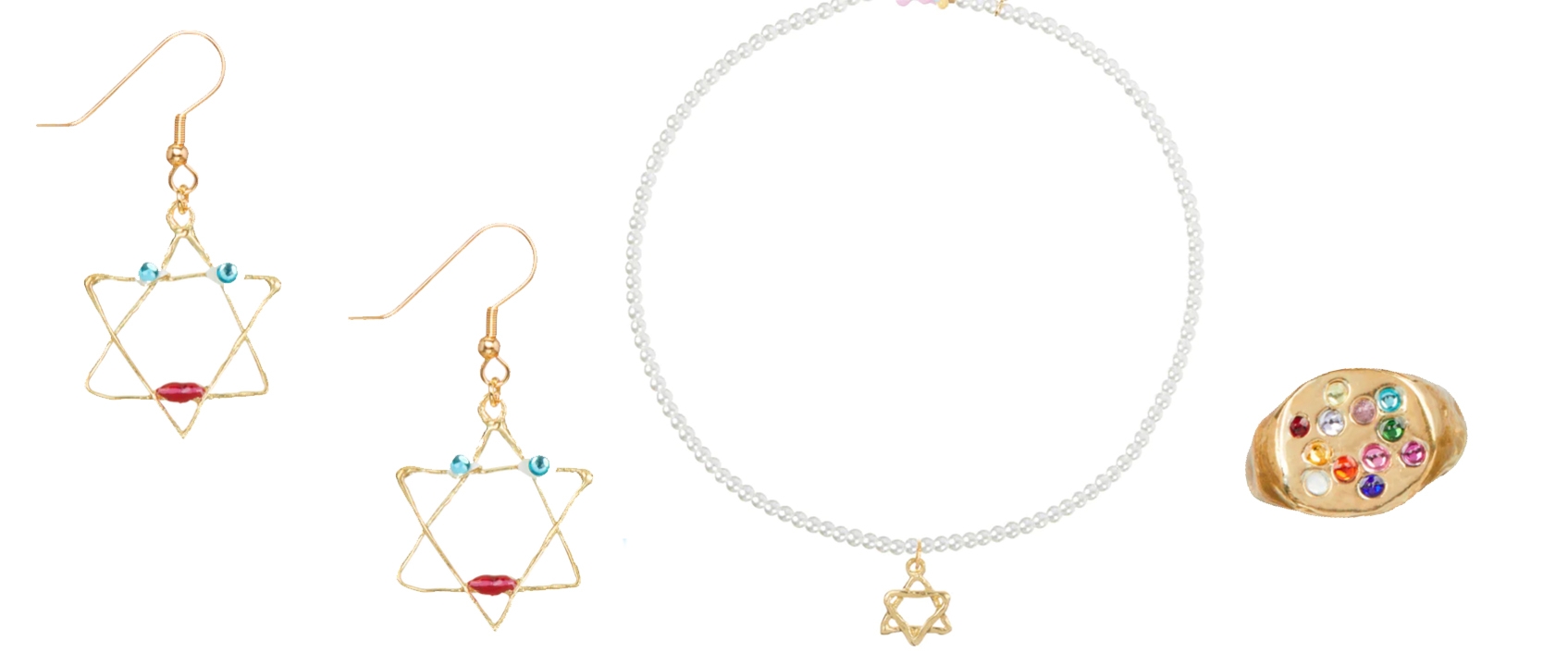 What I love about Susan Alexandra's Jewish jewelry, beyond how colorful, delightful and unique it is, is that she really does have something for everyone. You can get big, blingy, whimsical Jewish star earrings that have eyes and luscious red lips (they're so funny and wonderful) and pearl necklaces that will let everyone know you're Jewish and quite dainty. Some of it is also more subtle, from this Sarah necklace with evil eye hearts to this six point abstracted Jewish star ring.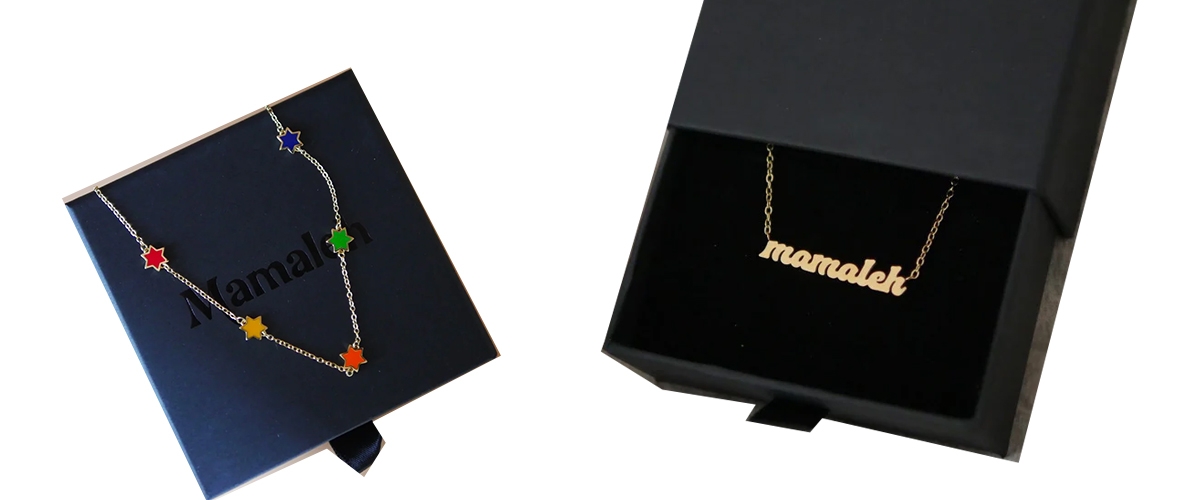 One of the more affordable options on this list, the ladies of Mamaleh perfectly straddle the line between blingy and dainty. I love their mamaleh necklace, and this very colorful Star of David necklace.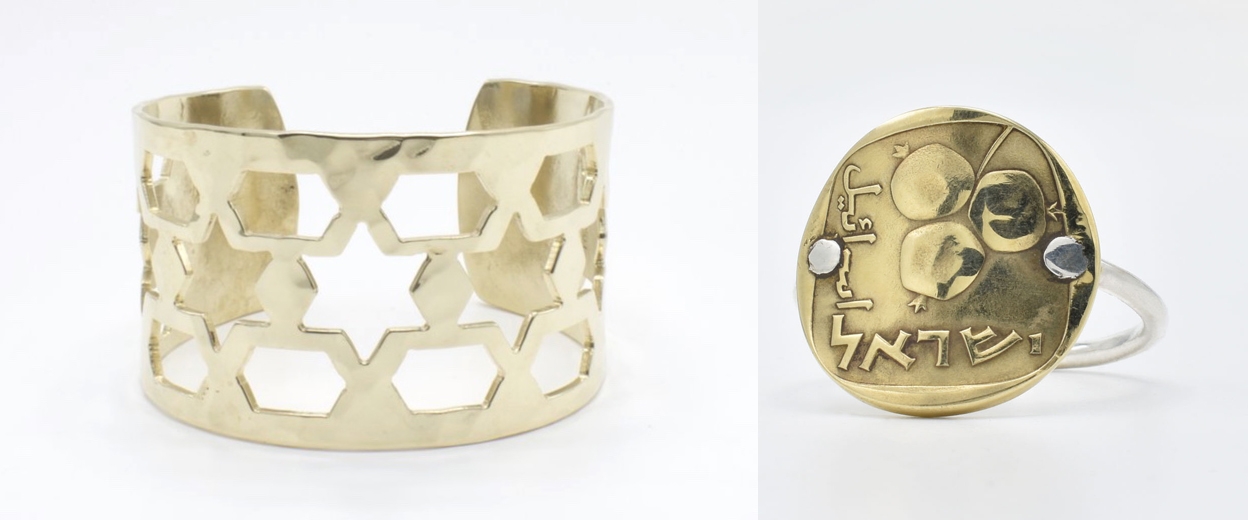 Brooklyn-based Lorelei Gruss' bracelets are very much go big or go home — chunky and beautiful, full of Jewish stars and pomegranates. She also makes an aleph and tree of life ring, and rings out of old Israeli coins.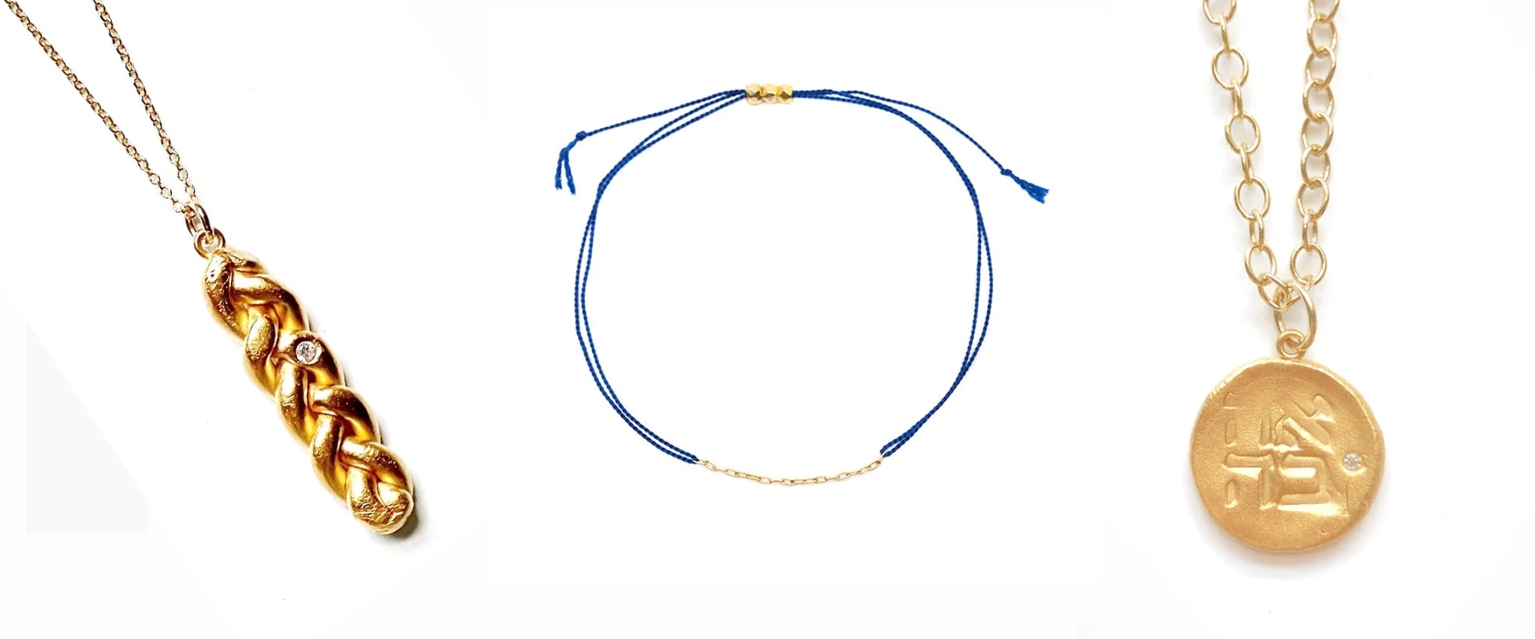 New Jersey-based designer Maxine Schwartz's jewelry company offers delectable challah necklaces made out of silver and gold. She's also doing a fundraiser for Israel (she previously did one for Ukraine) with this subtle blue string bracelet.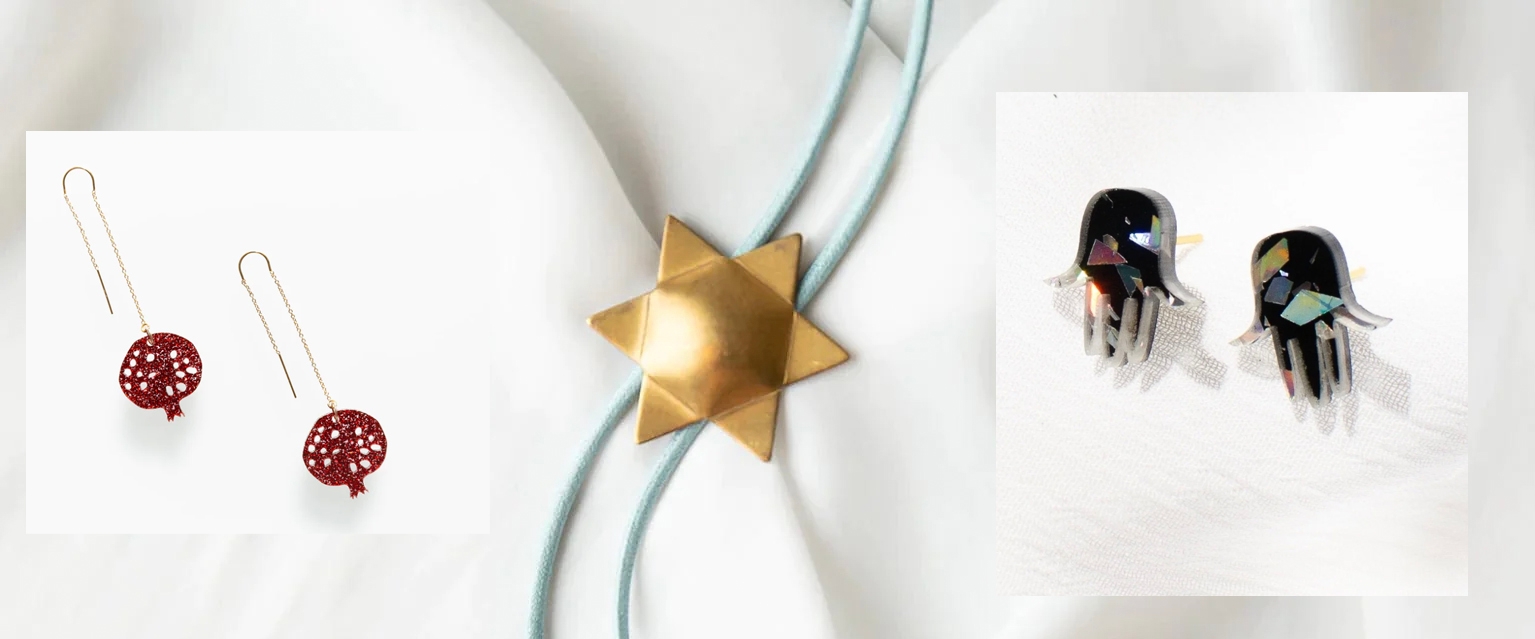 Designer Ariel Tidhar's unique brand of acrylic jewelry is colorful and whimsical. You can get anything from little studs to big, colorful dangly earrings. For those looking for a more covert option, the Netta, with beautiful flowers and an evil eye, is a good option, as is her pomegranate jewelry. For those looking for something truly unique, I'm a big fan of her Jewish star bolo tie.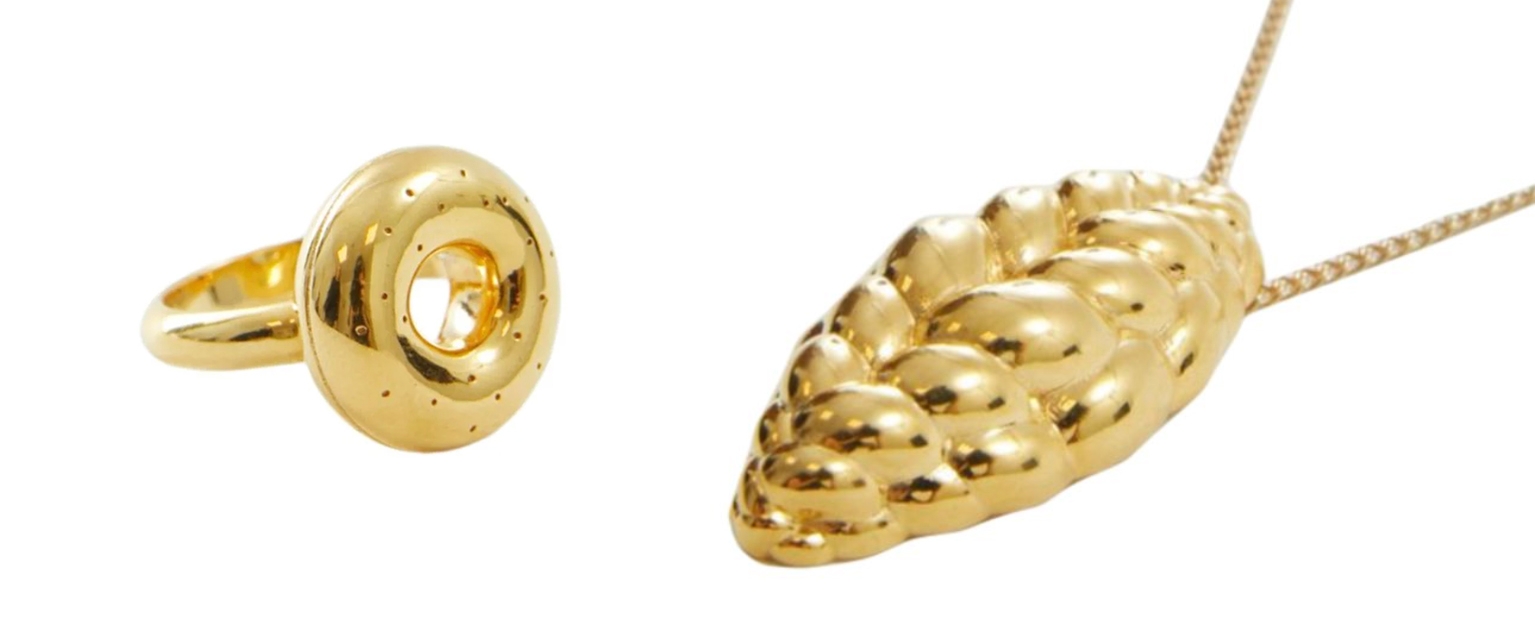 Kickie Chudikova's La Fête Collection for the Jewish Museum
Brooklyn-based designer Kickie Chudikova's line of Jewish jewelry for New York's wonderful Jewish Museum is golden — literally and figuratively. I love this chonky challah necklace and bagel ring.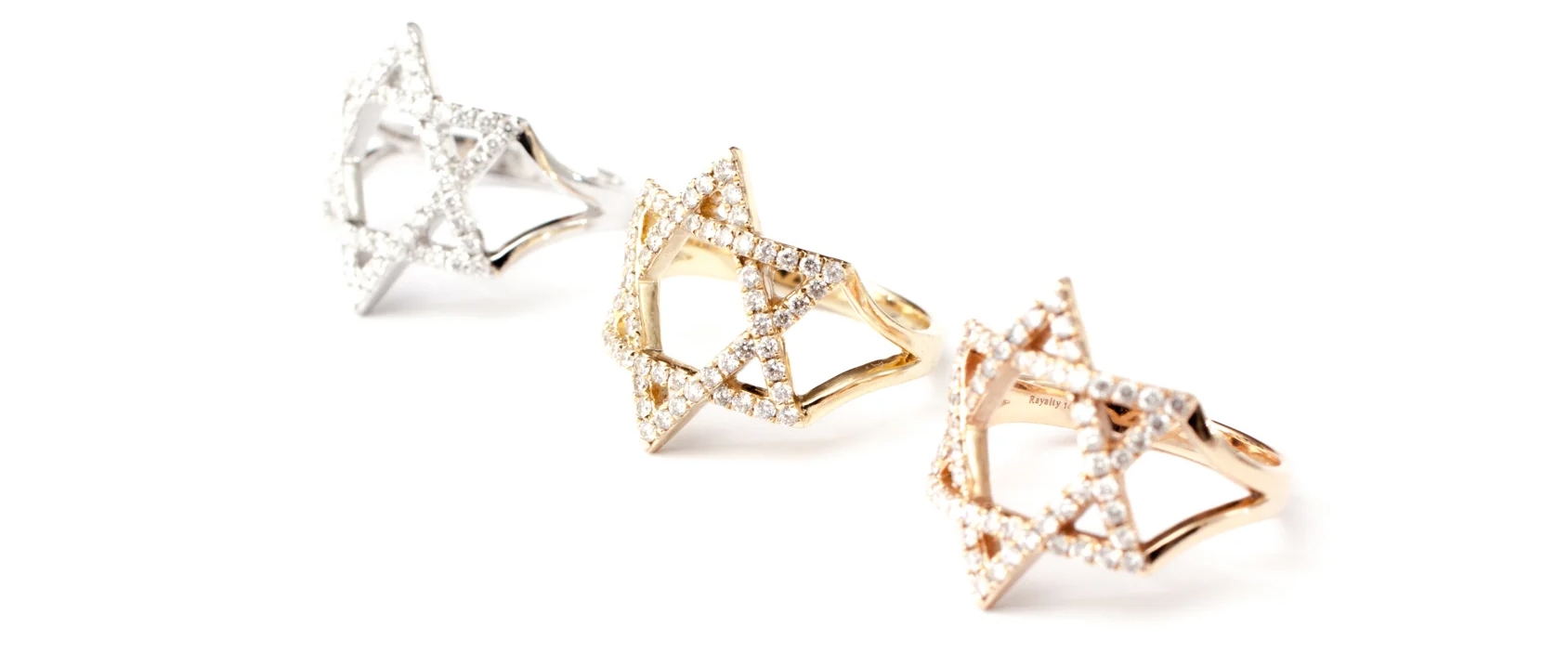 Jewish jewelry designer to the stars, Rachie Shnay makes pricey, blingy Jewish jewelry worn by the likes of Debra Messing and Emanuelle Chriqui. She is currently donating a portion of the proceeds from her jewelry to Israel.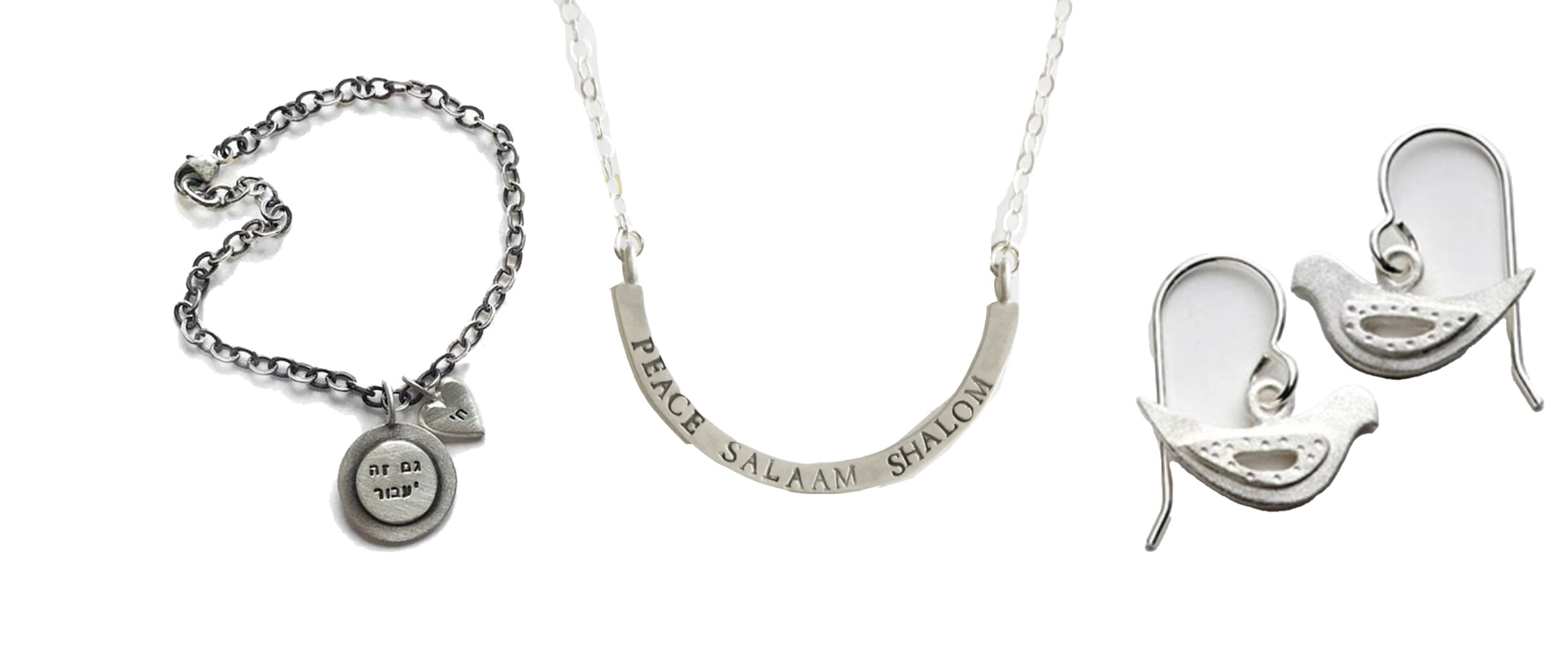 I am always a fan of Rosenfeld's judaica, but right now I feel like we all really need these peace dove earrings, her Hebrew "this too shall pass" jewelry and this shalom salaam necklace.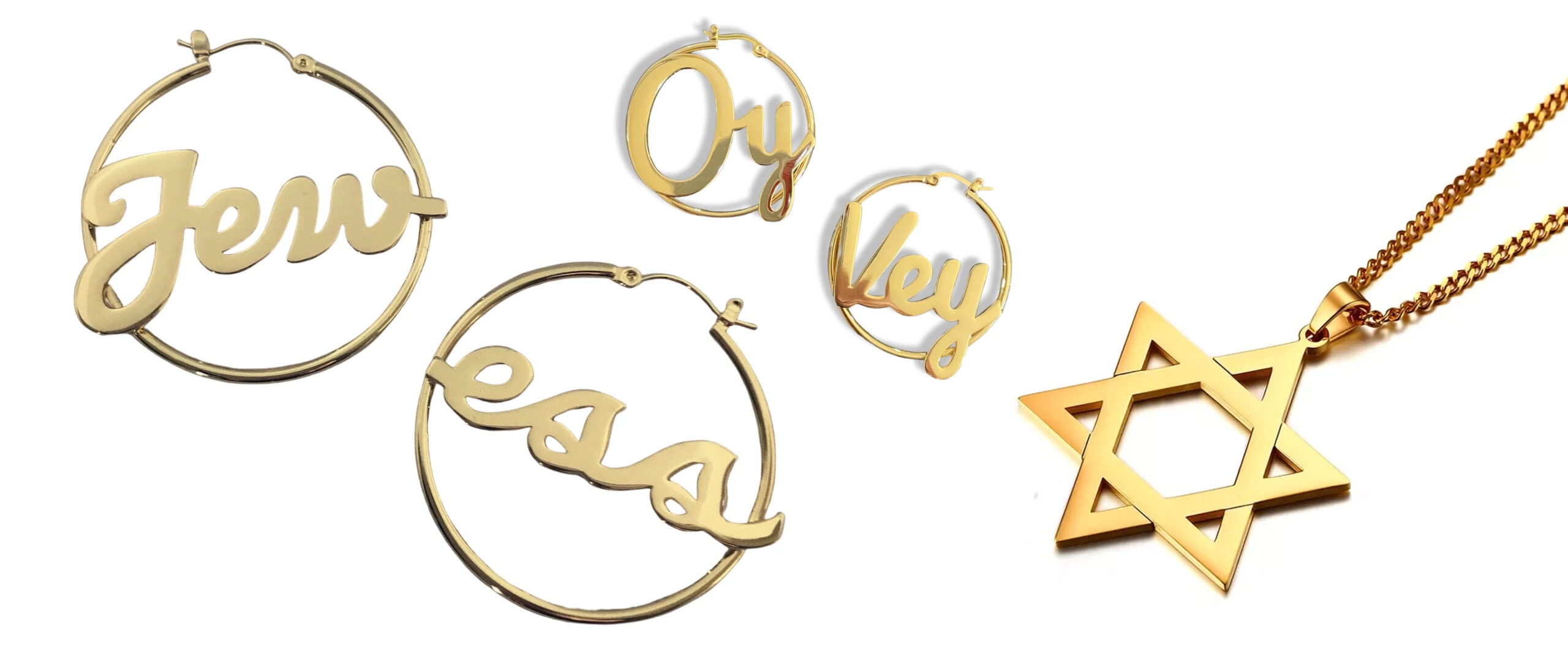 If you're looking for jewelry that matches that Jewess jeans Gilda Radner feel, look no further than 2Jewesses' big gold hoops and giant Star of David pendants.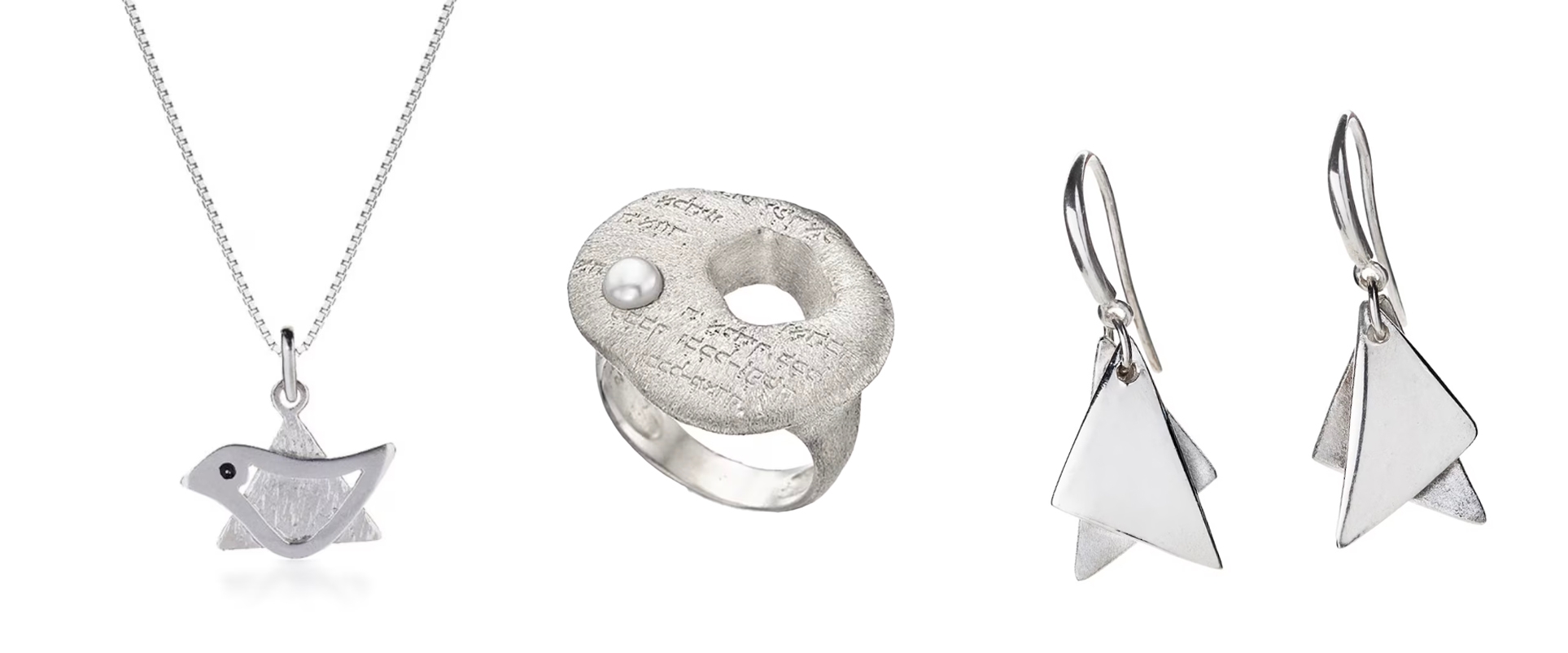 Megemeria, based out of Jerusalem, is a jewelry company in which each piece is designed and crafted by Ethiopian immigrants, also trained by the company in the art of jewelry-making. They've got a ton of gorgeous designs, but I love this ring of the Shema prayer and their slightly more covert geometric Star of David pieces, which include this peaceful dove design.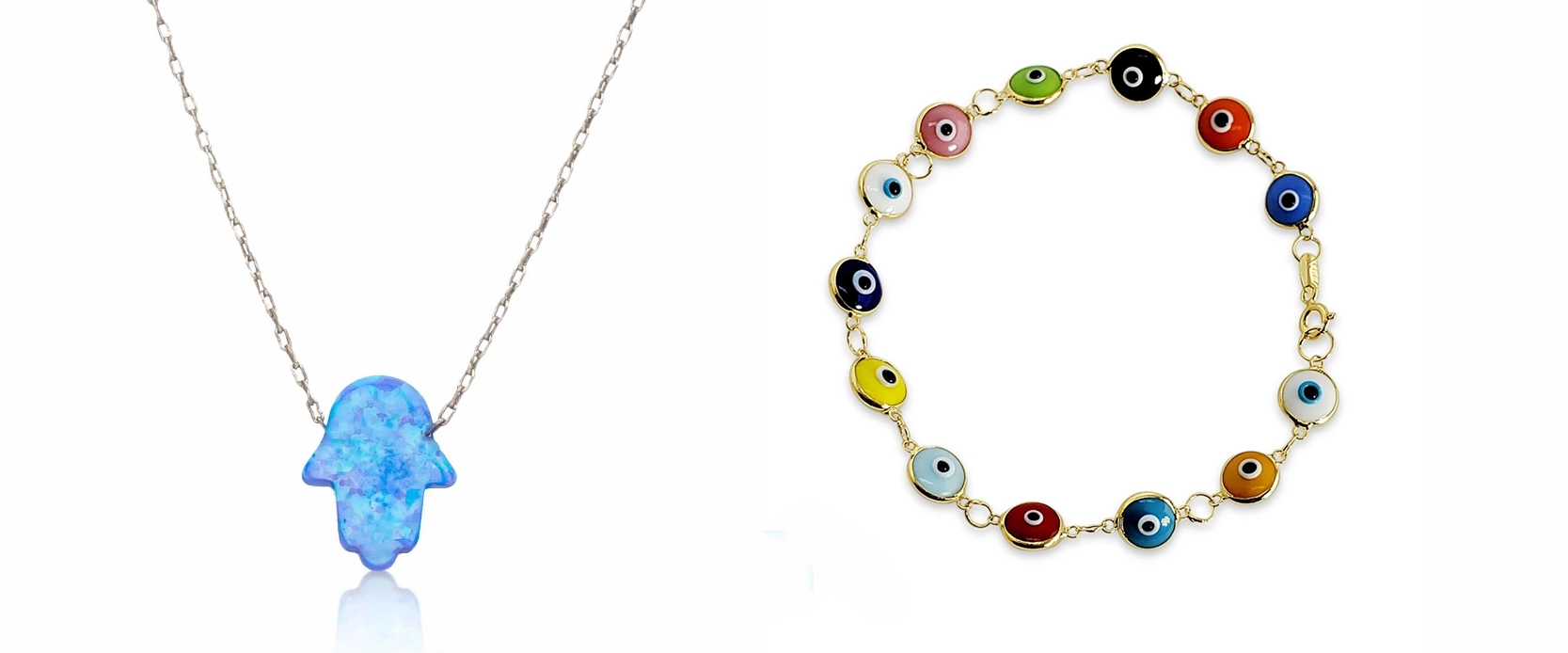 This Jewish brand was founded over 25 years ago, and offers Jewish jewelry in a wide range of prices — from an affordable blue opal hamsa necklace and evil eye bracelets to more pricey diamond mazel bracelets and gold Hebrew initial necklaces.