Supreme Court Justice Ruth Bader Ginsburg, AKA "The Notorious RBG," spoke out about the #MeToo movement recently. Her take? It's been a longgggggggg time coming.
"I think it's about time," the 84-year-old said Sunday while at the Sundance Film Festival for the debut of the RBG documentary. "For so long women were silent, thinking there was nothing you could about it, but now the law is on the side of women or men who encounter harassment, and that's big thing."
Ginsburg also revealed (unsurprisingly, considering everything) how she's had her fair share of harassment , describing how a college professor offered to give her a "practice exam:"
I knew exactly what he wanted in return. And that's just one of many examples. [I confronted him saying] How dare you?
Every woman of my vintage knows what sexual harassment is, although we didn't have a name for it. The attitude towards sexual harassment was 'get past it, boys will be boys.' This was not considered anything you could do anything about, that the law could do anything about.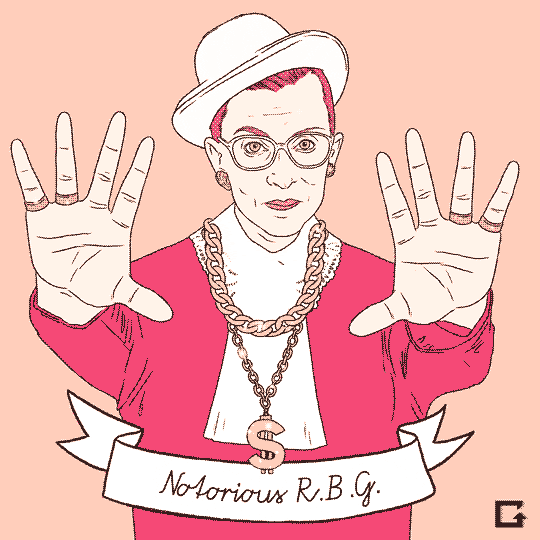 RBG also added how, while she was on faculty at Rutgers University, she was paid dramatically less than her male colleagues — even though the Equal Pay Act was passed while she was there.
Thankfully, things are starting to change — which is exciting for all of us, including Ginsburg. You can listen more to her conversation with NPR's Nina Totenberg below: