I've lived most of my life believing champagne is bad for me–you know, the sugar content and the empty calories. In general, I try to be healthy–and while I don't believe in depriving myself, champagne is just one of those things where I maybe have one glass of it a year on New Year's Eve. Well, now scientists are saying otherwise. It apparently has benefits to the human body.
So, how is it good for you? Apparently, it contains high levels of polyphenols, which are the antioxidants that lower blood pressure–and, you know, prevent heart issues. Those are some good benefits. According to Dr. Jeremy Spencer, you should drink "a couple of glasses" a day, which he told the Guardian:
"We have found that a couple of glasses a day has a beneficial effect on the walls of blood vessels – which suggests champagne has the potential to reduce strokes and heart disease. It is very exciting news."
Oh heck yes.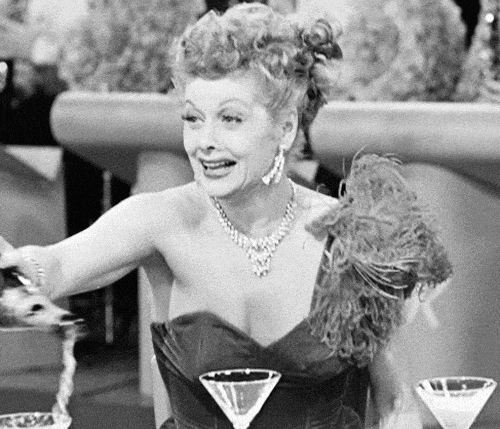 It's not just about imbibing it either–it's good for you face too. Al you have to do is dab some of that bubbly elixir on your face and throat, dermatologist Marina Peredo explained:
"Champagne detoxifies the skin with antioxidants and lightening tartaric acid helps even out the skin tone. For those with oily skin, its antibacterial properties aid in leaving last year's breakouts behind."
Dr. Spencer apparently did an experiment with champagne–he tested rats who drank A LOT every day. Talk about rats living the high life. What he found out is fascinating: The rats were better at mazes than their sober rat buddies:
"The research is exciting because it illustrates for the first time that moderate consumption of champagne has the potential to influence cognitive functioning such as memory."
Drinking champagne could also mean you drink less in general, because the fizz makes you feel tipsier faster (gotta love it), according to researchers at the University of Oxford. They found that people who drank champagne had higher levels of alcohol after 20 minutes than people who only consumed flat sparkling wine, according to The Telegraph:
"It was decided that fizz gets into the blood stream quicker as a result of the carbonation 'rushing' the alcohol from the stomach to the small intestine."
As if that's not enough incentive, it also helps with depression. According to Dr. Tran Ky, champagne contains natural trace elements that could boost your mood. If you pair it with a fish dish, as author of "French Women Don't Get Fat Cookbook," Mireille Guiliano suggests, it will make you feel even better. Because science says so.
This information comes at the perfect time, considering New Year's Eve is this weekend. Time to get the bubbly out.
---
Read More:
Billie Lourd Opens Up About Mom Carrie Fisher & Grandmother Debbie Reynolds
I Took a Vacation By Myself And It Wasn't What I Expected
4 Things You Should Do When Your Friend Loses a Spouse
---