Every year, I tell myself I have enough menorahs. And every year, Hanukkah rolls around and I end up getting at least two or three new ones (and also making at least one DIY one). I can't help it. I love a good menorah.
Some would argue that we need more light this year than ever, and the logical conclusion of that statement would be that you need to get more menorahs, all the menorahs. With that in mind, here are some of my favorite menorahs on the internet:
Budget-Friendly Options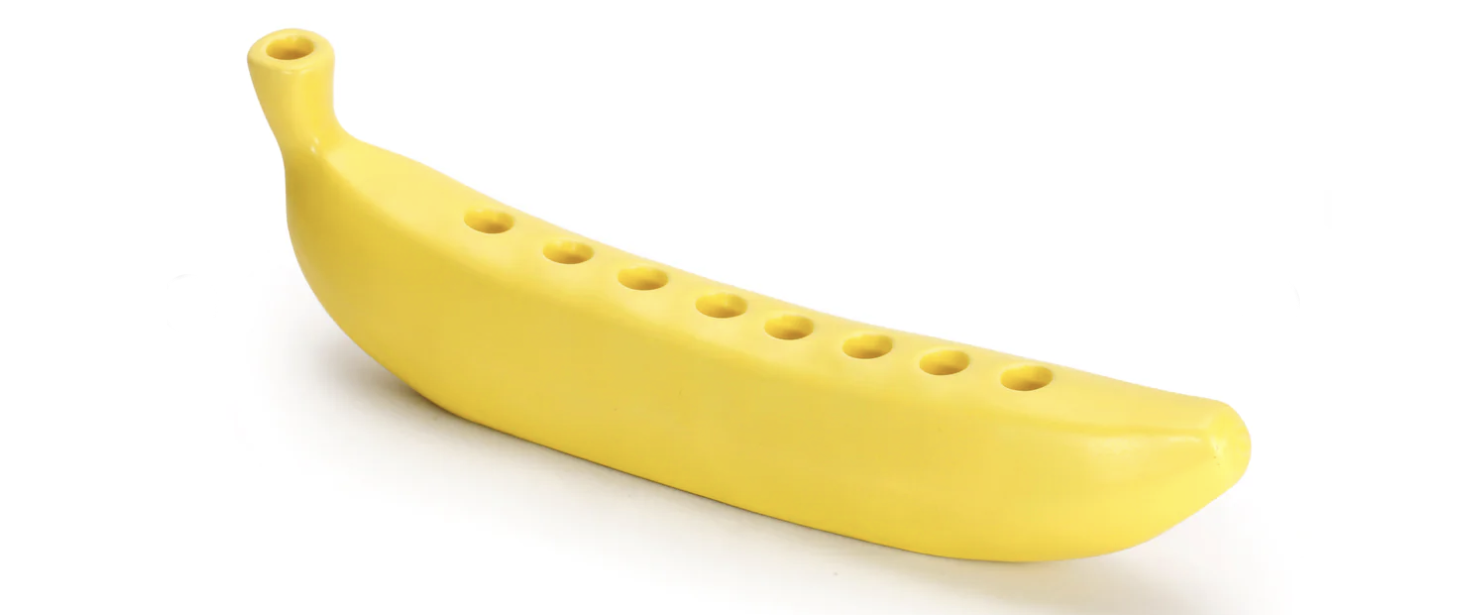 There are two banorahs — as in, banana menorahs — on this list, one in the budget section, and one in the way more expensive range. I would argue that the ultimate banorah costs less than a dollar and is made out of an actual banana. Either way, I love this yellow delight.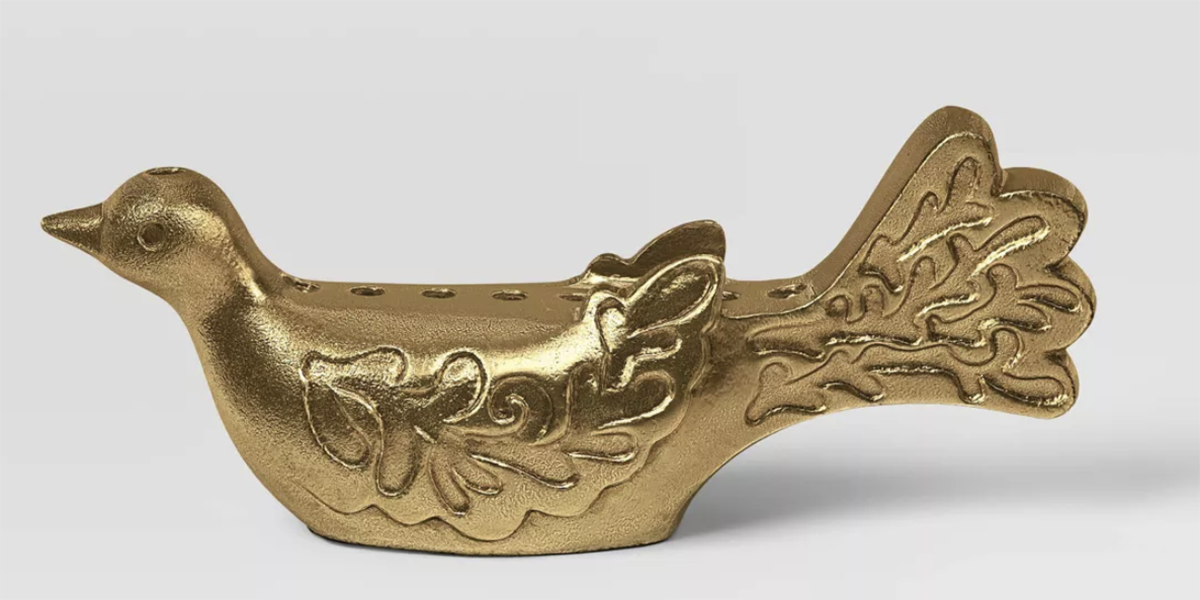 Is this menorah a phallic lion? No, it is not. But it is still quite lovely, as a symbol of hope and peace at quite an affordable price.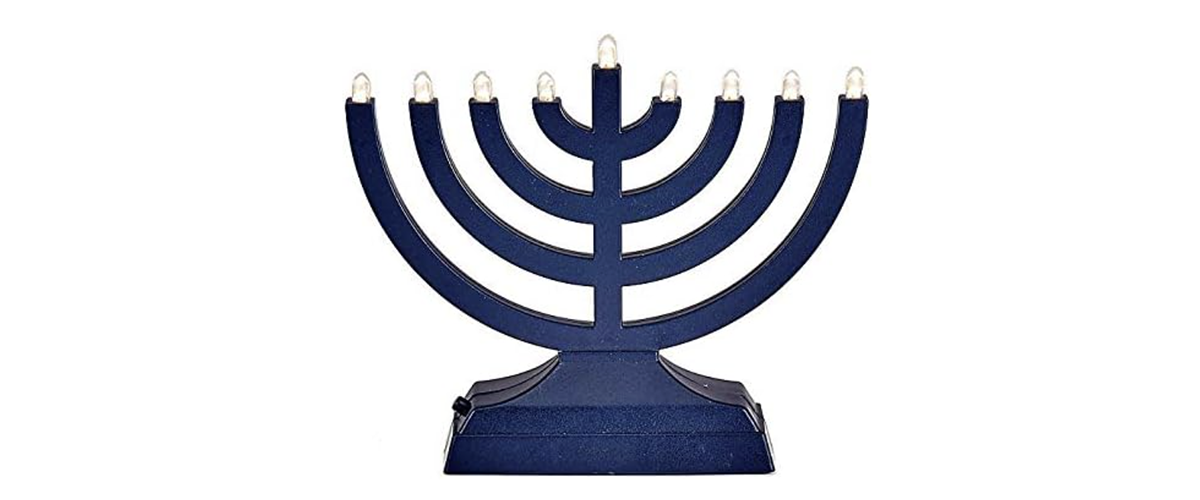 This isn't the most aesthetic of menorahs, but it's both affordable and a great electric option for those who want some light without fire.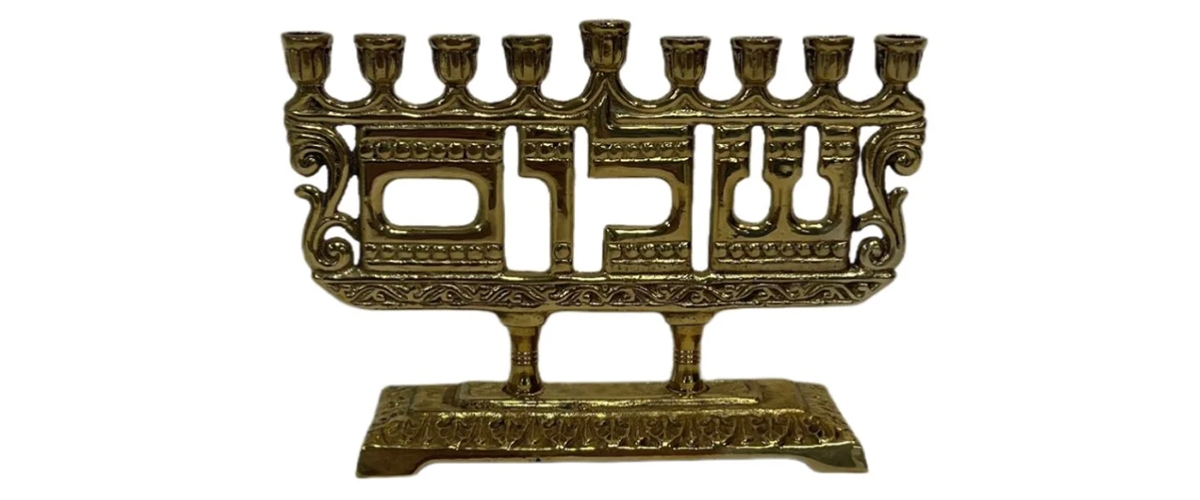 Shalom Menorah from the Jewish Museum
This menorah has a vintage feel and the Hebrew word "shalom" on it, which as you might know, means both hello and peace. And who doesn't need more peace in their house and the world right now?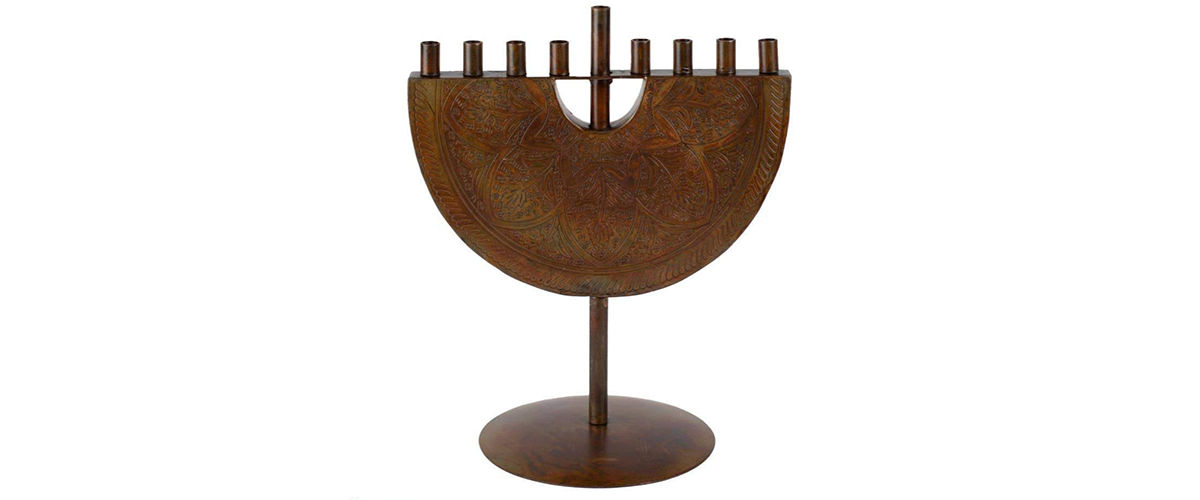 Engraved Iron Menorah from Modern Tribe
Another stately budget option, this engraved menorah definitely has that "wow factor," as one reviewer wrote, while still being affordable. Overall, reviewers seem happy with this menorah, although one suggested lining the candle holders with foil to make cleaning easier.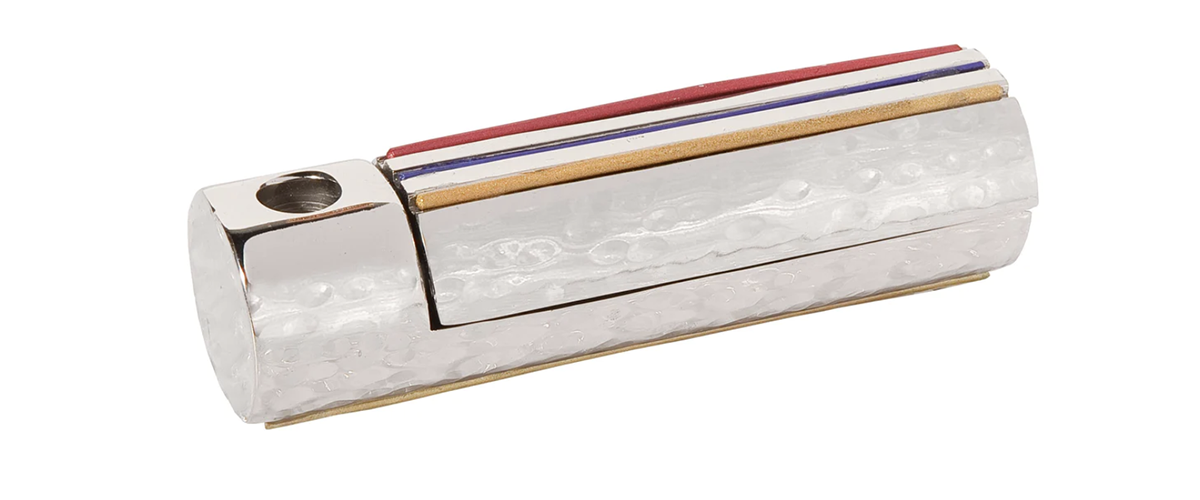 Folding Travel Menorah from Modern Tribe 
Going somewhere this Hanukkah? This menorah is not only a great, compact travel companion, it also manages to be really pretty and inexpensive.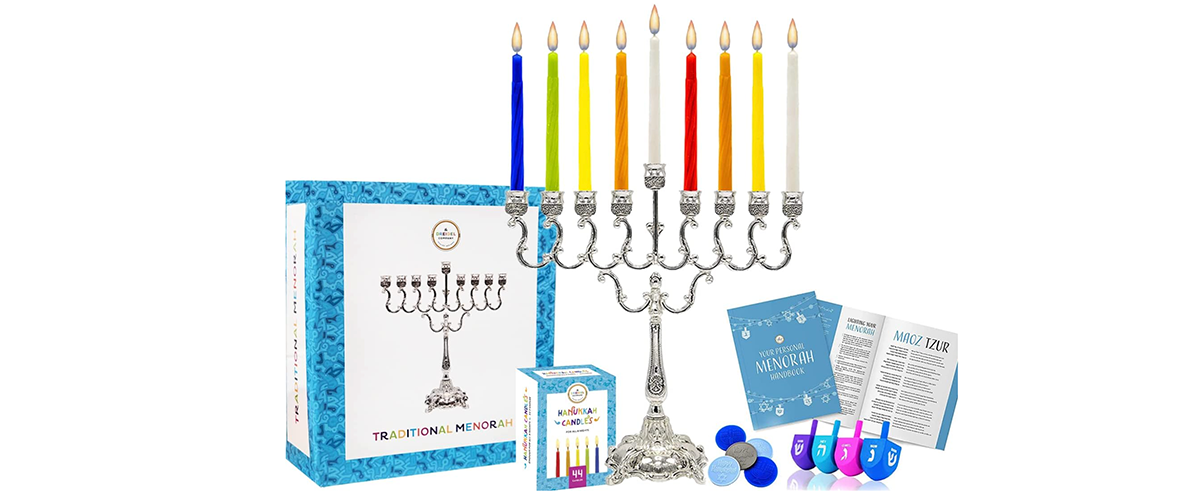 Complete Hanukkah Set from the Dreidel Company Store
This full set has everything you need for Hanukkah, including a very basic menorah, some dreidels, candles and a handbook, all for around $20. Reviewers seem generally pleased with its quality, especially for the price.
Maximalist and Very Extra Options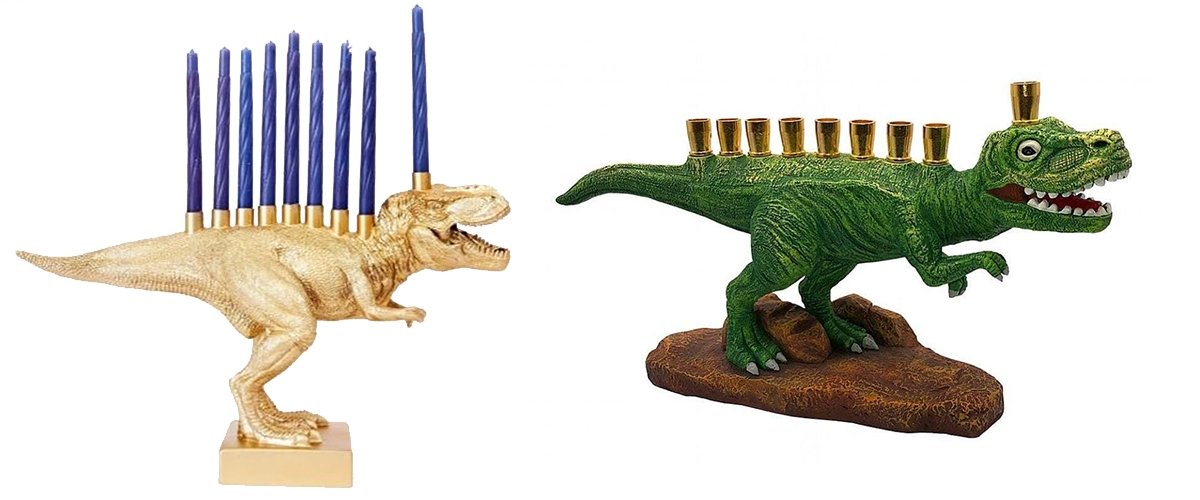 T-Rex Menorah in Gold or Green from Aviv Judaica and Dinosaur Menorah from Etsy
The dinosaur menorah is now a Hanukkah classic and for good reason: it's fierce, it's grand and it's beloved by kids like mine who will happily spew random facts about T-Rexes as they light it, like the fact that the carnivores probably honked, not roared.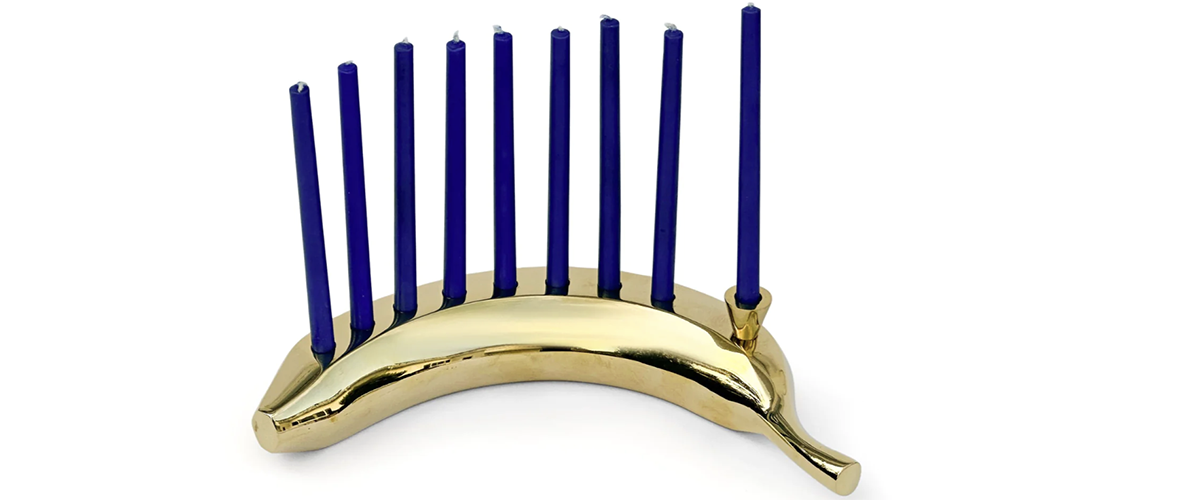 Banana Menorah from Modern Tribe
If you've ever wanted a gold banana on your mantle that also serves as a menorah, your dreams are about to come true.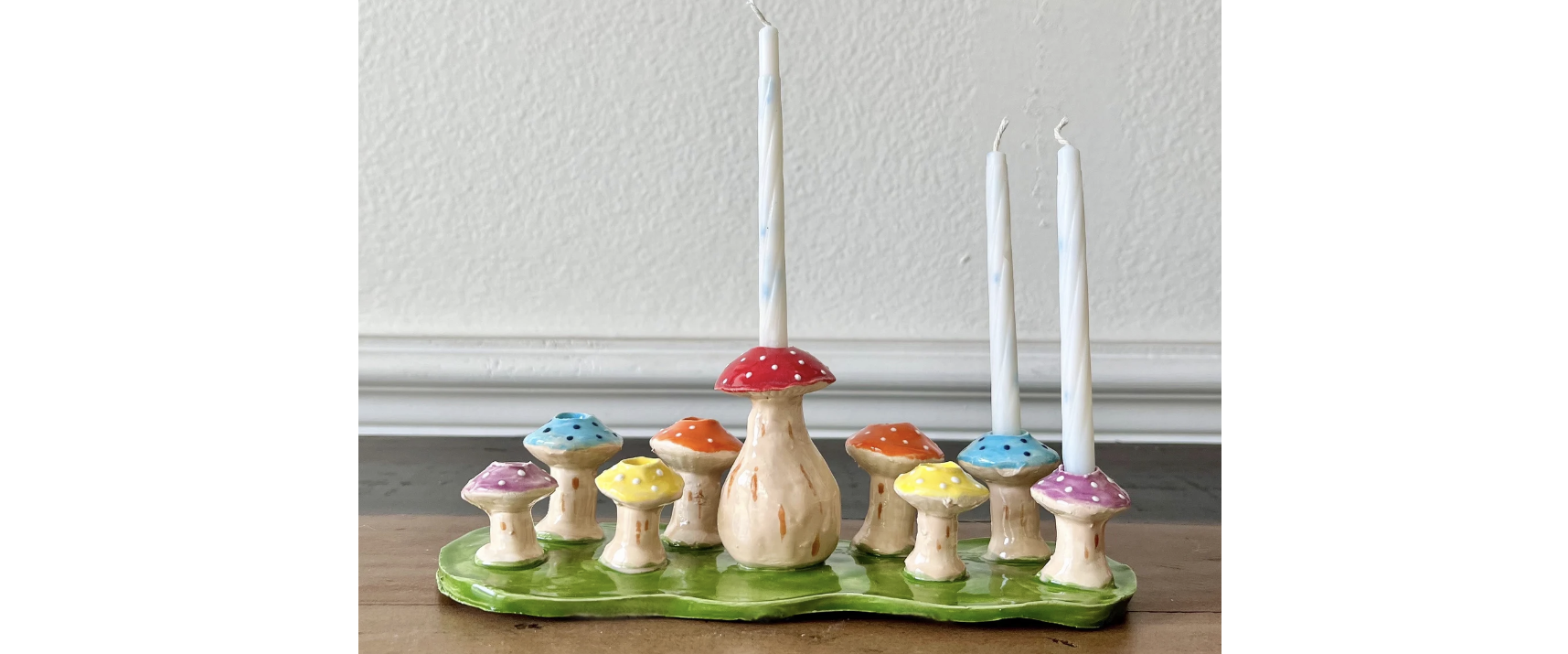 Check out these rainbow mushrooms! They're so friggin' delightful. I feel like I'm in a fairy Hanukkah party.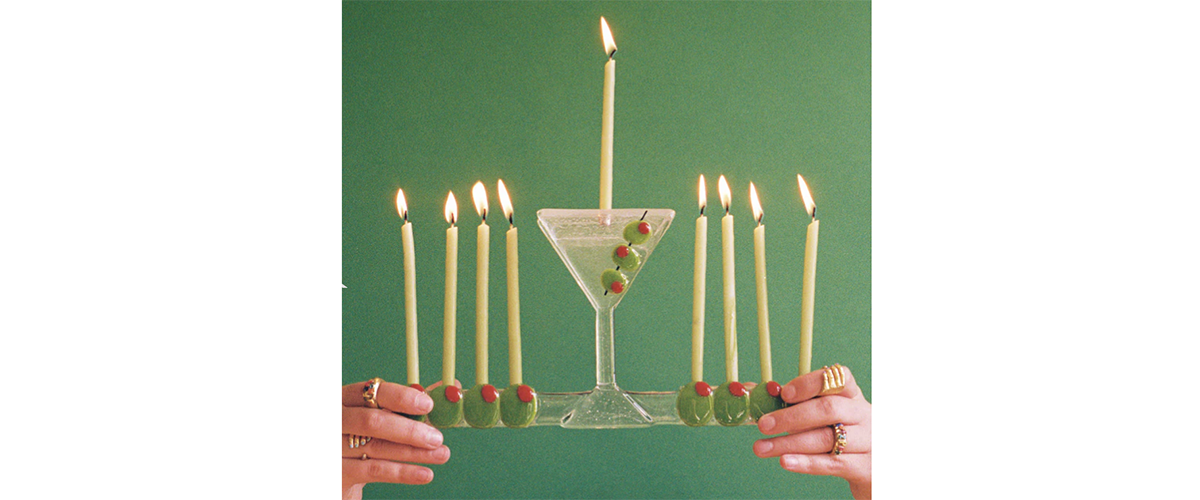 Martini Menorah from Susan Alexandra
Aaaah, this menorah makes me crave that martini-soaked olive! It's so classy and jazzy, and makes me want to throw a fun cocktail party to match it.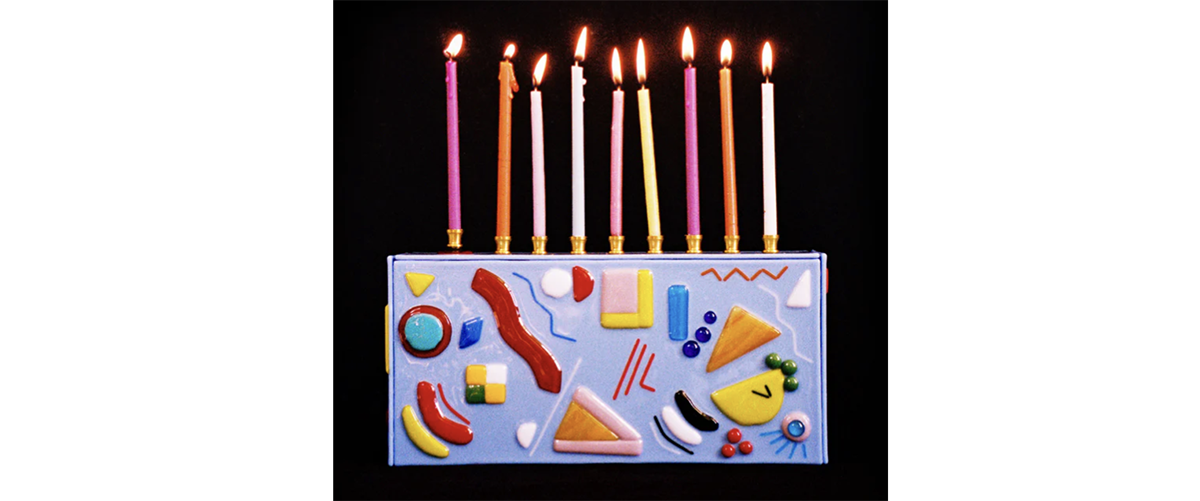 Kandinsky Menorah from Susan Alexandra
I adore the art of Wassily Kandinsky and this menorah, inspired by his more geometrical work, is such a charming tribute.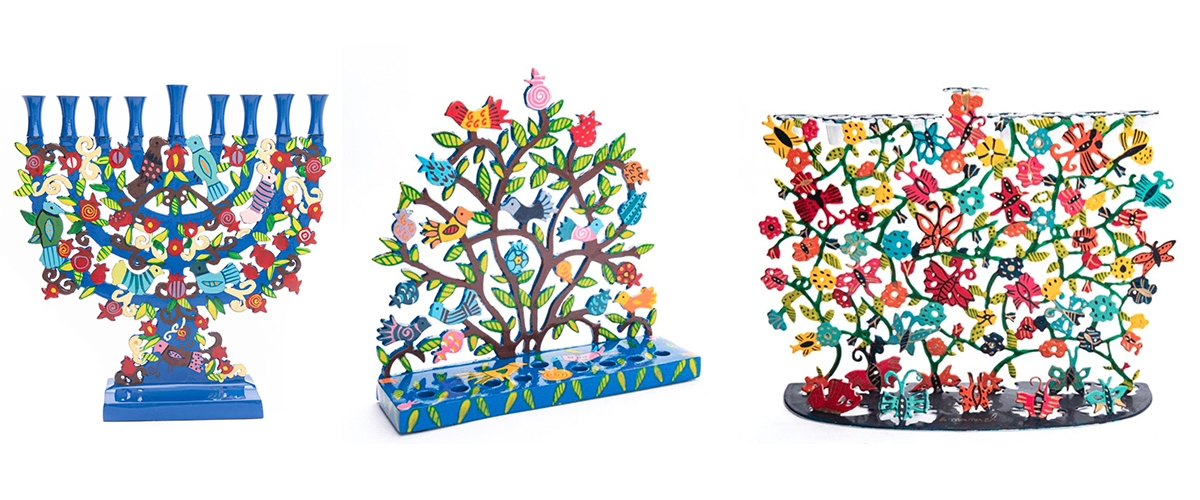 Laser-Cut Hand Painted Menorahs by Yair Emmanuel (Butterflies / Pomegranate + Birds / Tree of Life)
Yair Emmanuel's menorah are unparalleled in their vibrancy — they really have all the colors, all the animals and all the fun.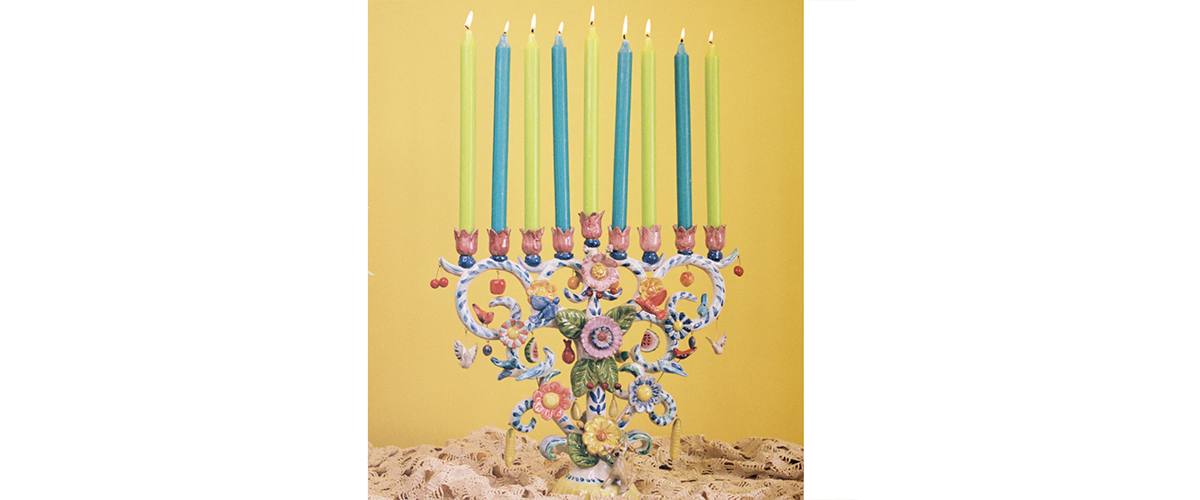 Eden Menorah from Susan Alexandra
The Barbra Streisand of menorahs, if you will (I can see it being featured in her basement mall), this one is really a splurge and all out there in its beauty.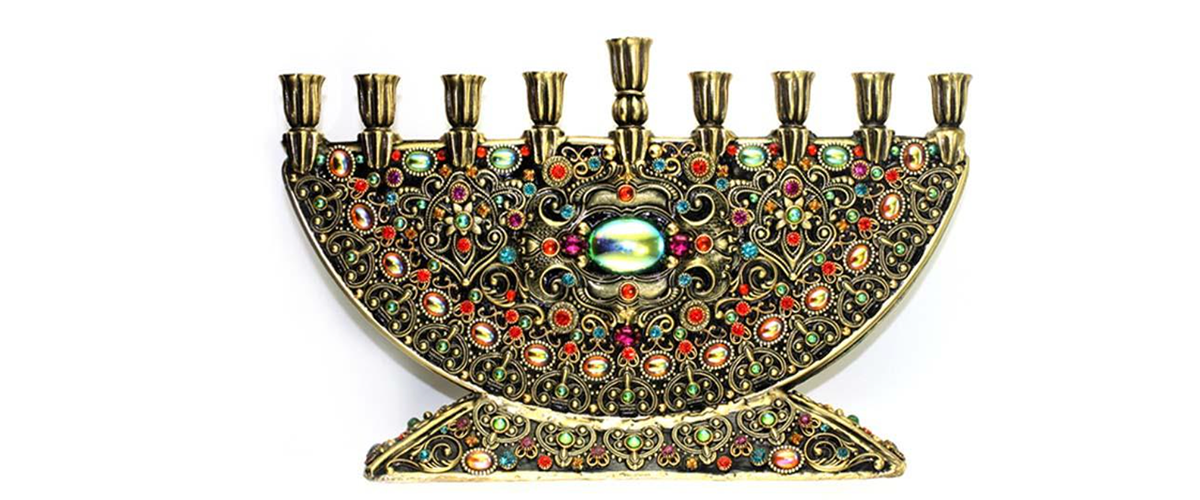 Michal Golan Menorah from Modern Tribe
This bejeweled menorah is another sparkly option fit for a diva.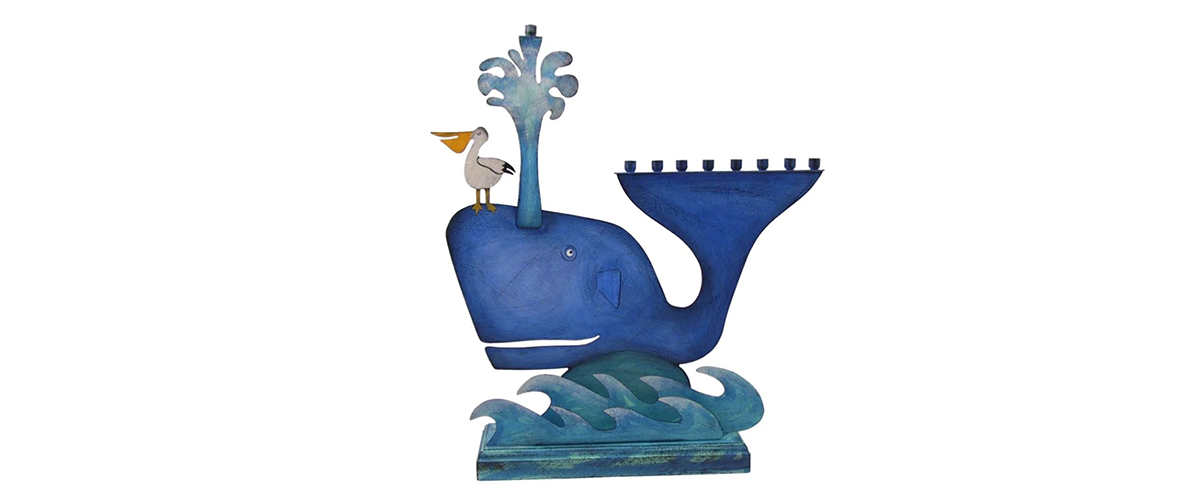 Acme Animal's animal menorahs are all pretty incredible, but this whale one has such delightful details, from the waves, to the little pelican on its back, to the big splash of water coming out of its blowhole that makes the resting place for the shamash.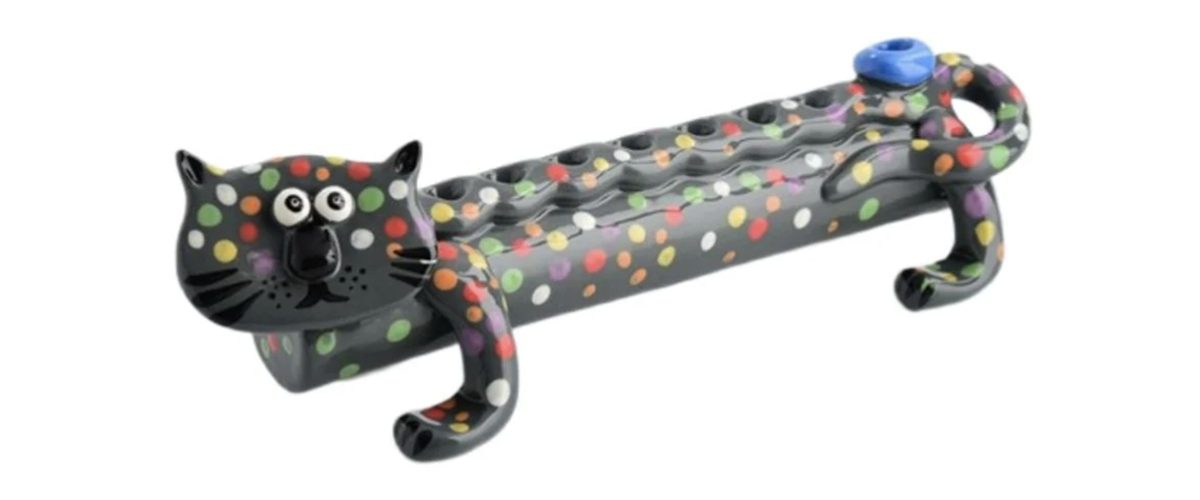 Polka Dot Cat Menorah from Inna Olshansky
Olshanksy's animal menorahs are also an utter delight, but this polka dot cat, I believe, was my soulmate in another life. I'm obsessed with its colorful dots and worried little expression.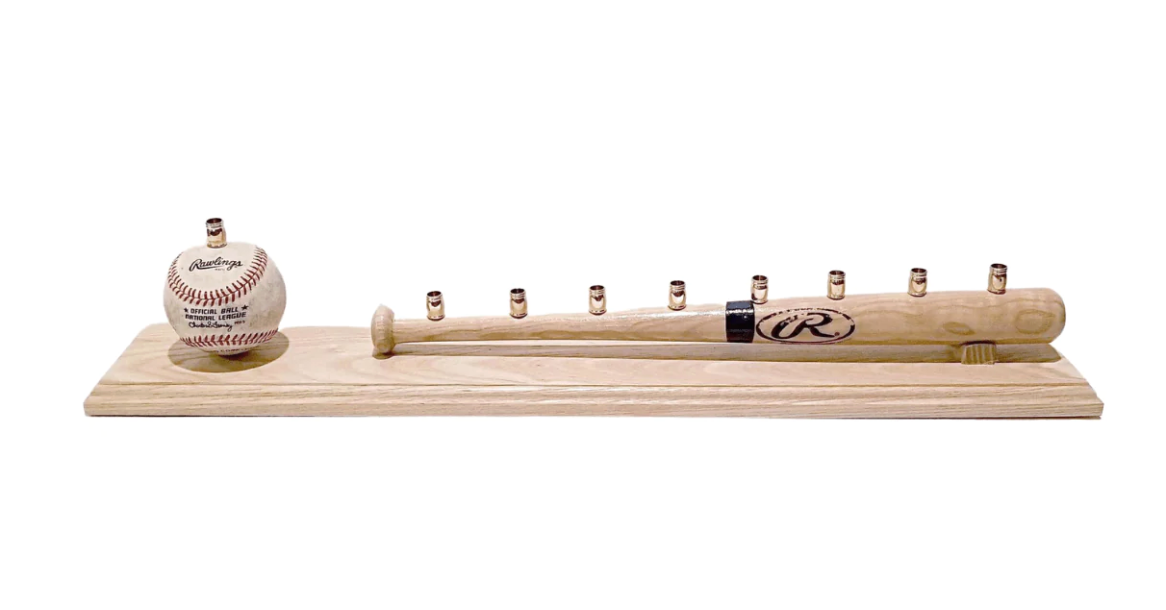 Baseball Menorah from Baseballildays on Modern Tribe
Probably the most out there (out of the park???) option on this list, this menorah is literally a baseball bat, and the shamash lies on an actual baseball.
Minimalist options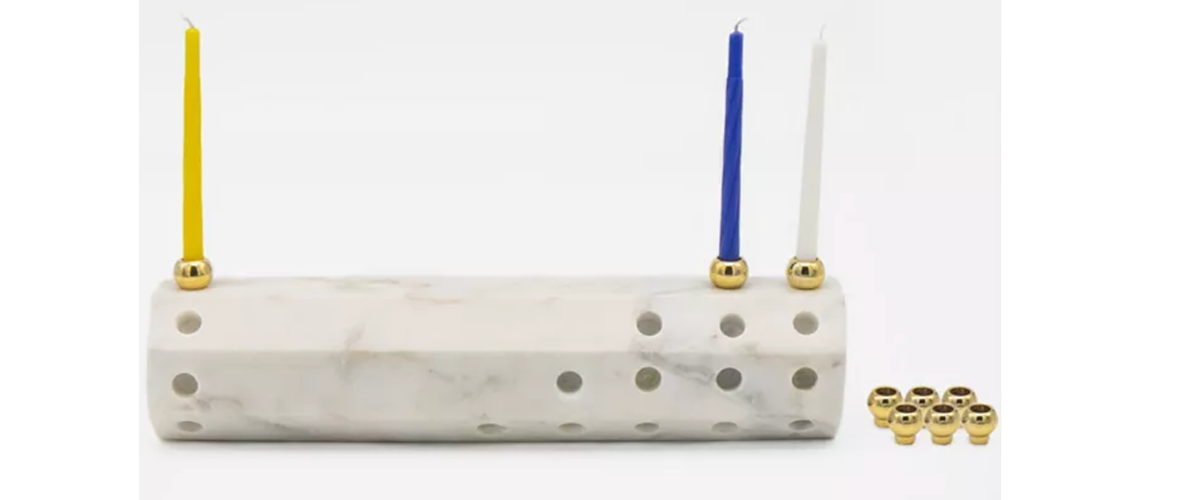 This menorah has a different side for each night of Hanukkah!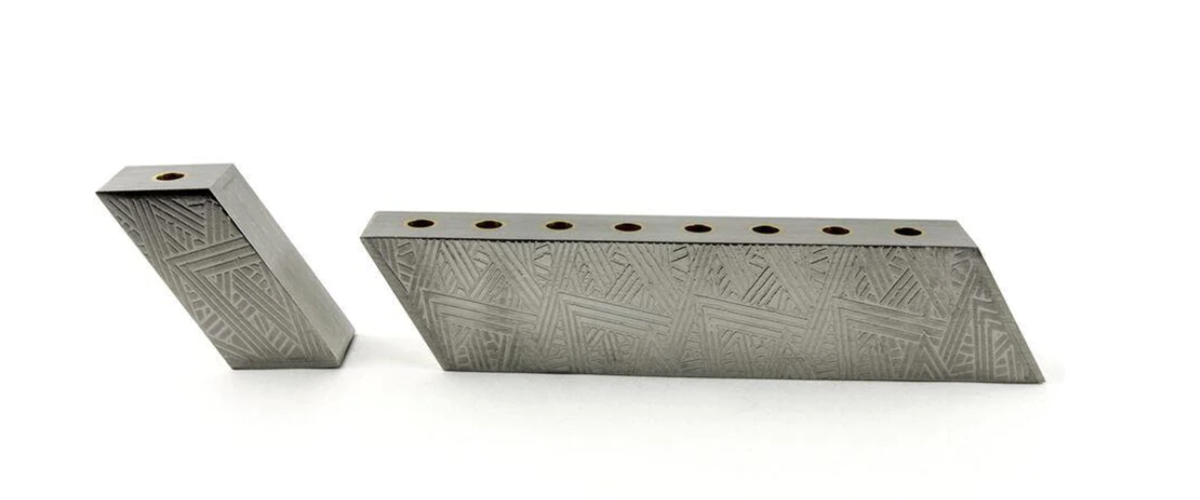 This two-piece menorah comes in a clean geometric design with two lovely textures.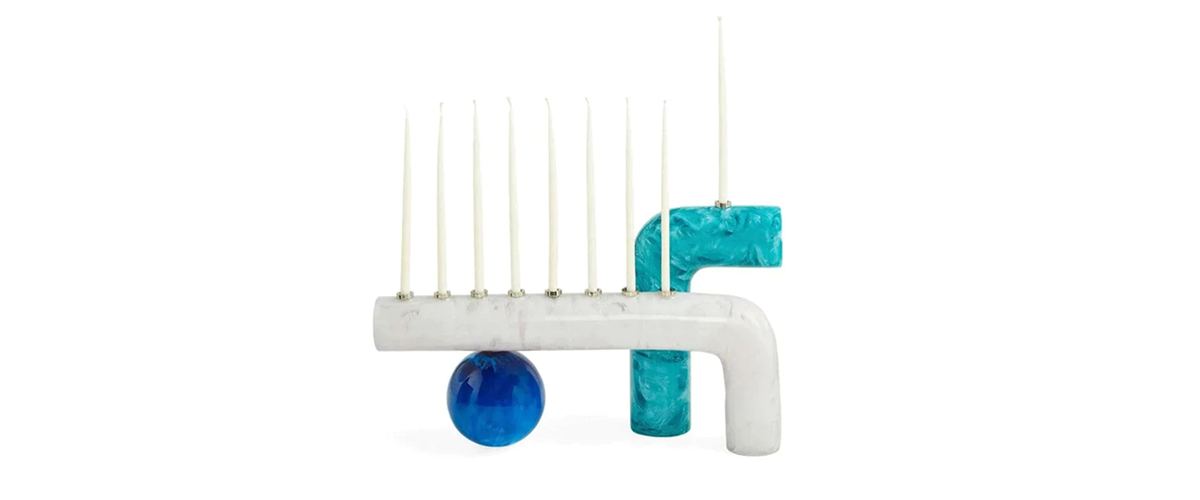 Mustique Menorah from Jonathan Adler on Modern Tribe
Three simple, elegant, colorful geometric shapes make this gorgeous marbleized menorah an absolute statement piece.
Daschund and Elephant from Jonathan Adler
Jonathan Adler has managed to design animal menorahs that feel so minimalist and elegant that they already feel like a Hanukkah classic.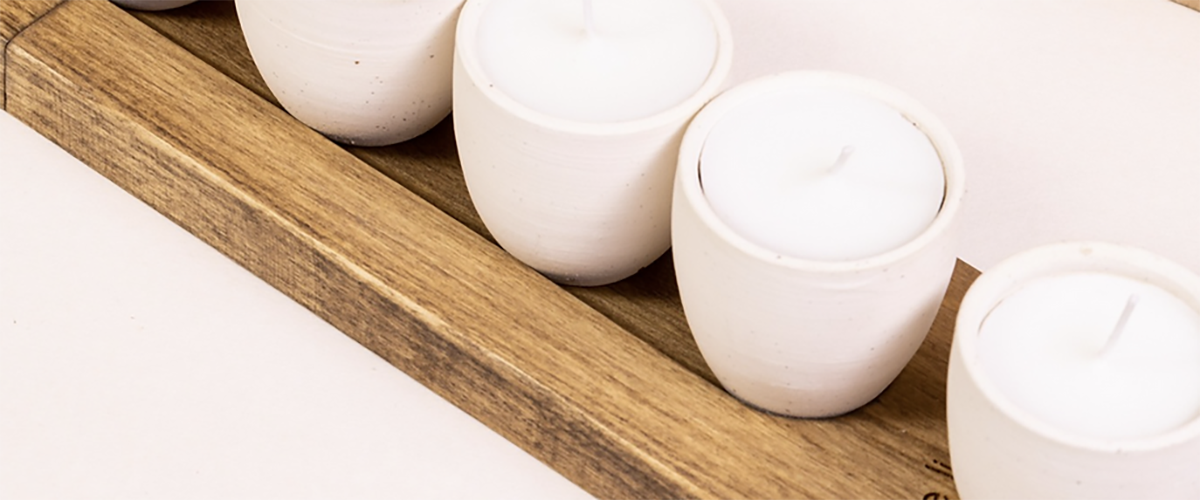 This menorah is not only beautiful, but it also raises money for a good cause, helping at-risk youth in Israel.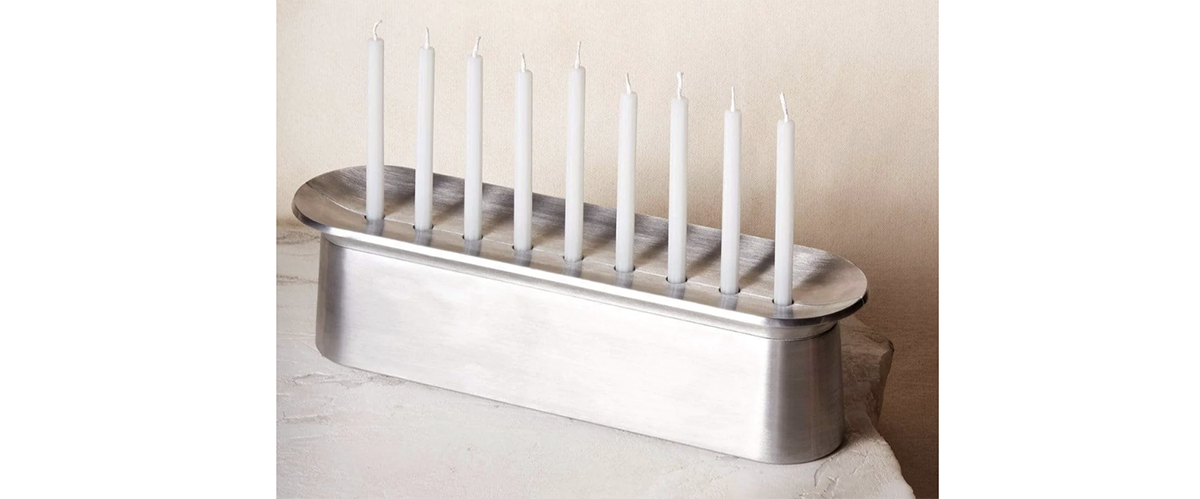 Block Menorah by Via Maris from Modern Tribe
This menorah, a simple silver block, also comes with a place to store candles, which, as someone who always ends up with a bunch of broken candles each Hanukkah due to flimsy packaging, I think is pretty brilliant.
DIY sets: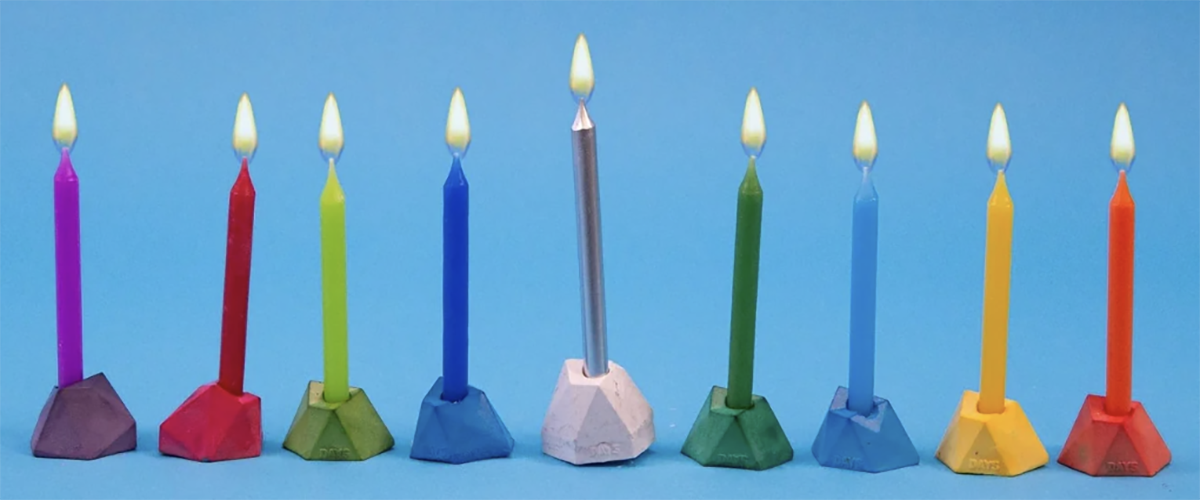 DIY Stone Agen Menorah from Days United and Modern Tribe
This DIY set is probably the prettiest one I've ever seen. It comes with its own plaster molds and colorful dyes. You can also get these color-coded candles to make lighting it extra special.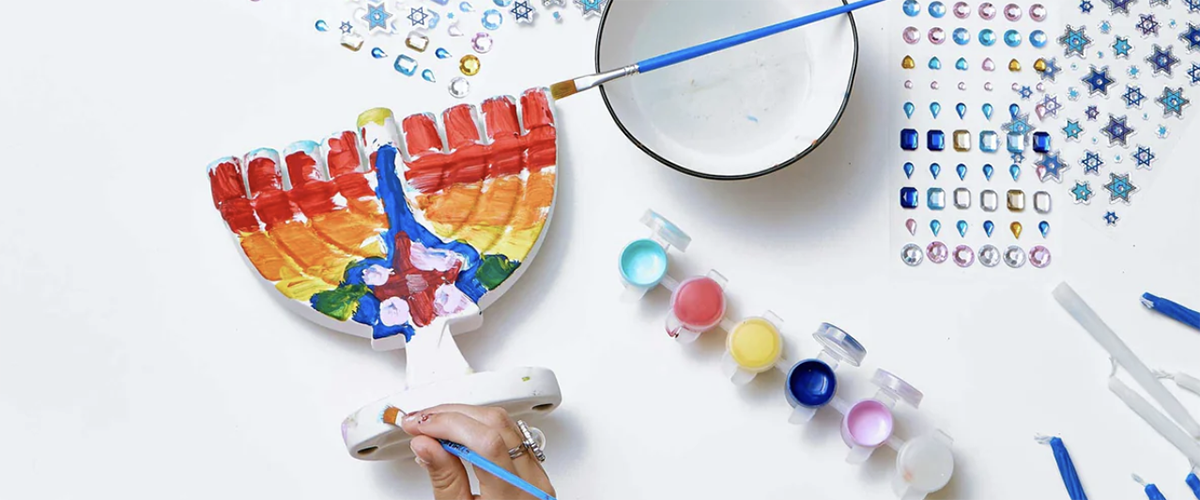 Super Smalls Hanukkah Activity Set
This ceramic menorah comes with paints and sparkles and a fun activity booklet. It's a way to get a new menorah and fill and afternoon.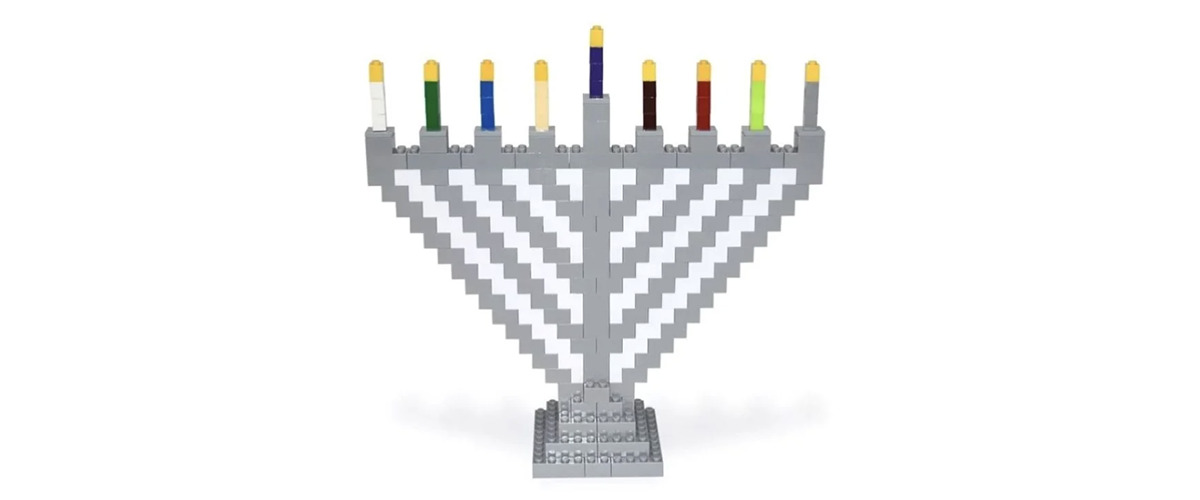 Is your kid obsessed with Legos? Mine certainly is. This menorah is a fun, non-flammable option.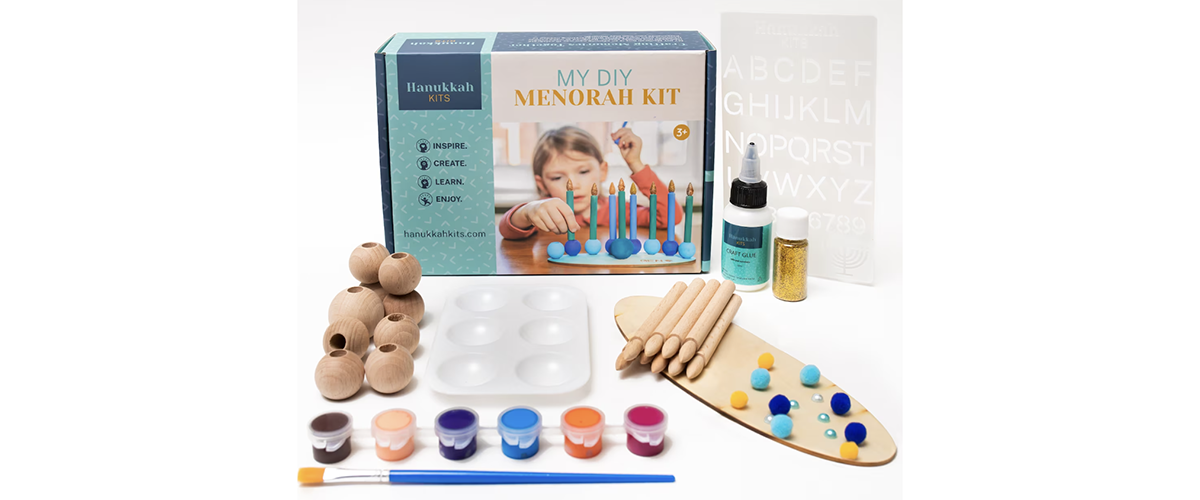 Another non flammable option, this menorah made out of wood will be fun to make for your young kids, and then delightful to "light" with its wooden candles on Hanukkah, as long as you keep it away from your actual menorah collection.