Due to Jewish superstition, I didn't have a perfectly decorated nursery to walk my baby into when we came back from the hospital. And in the early days of motherhood, I have to say, sprucing up my baby's room really didn't rank high on the list of priorities. Plus, I have to be honest, a lot of nursery decor felt pretty — and I hate this word, but I have no better alternative — goyish.
I would've loved to have some charming Jewish items for my son's nursery, which, now that I am out of the newborn stage and have time to do some digging, I am happy to report totally exists. And so, for all the moms who want to zhuzh up their nursery and add some Yiddishkeit to it at the same time, here are some adorable Jewish nursery items I wish I had:
Shalom and mini mensch penant from Suzy Ultman

These pennants are just so, so cute. I love Ultman's whimsical lettering and joyful, vibrant art. I also love this Shalom owl print from her.
Win a Shalom pennant from Suzy Ultman! Click here to enter on Instagram.
Hebrew letter rocking chair from ModernTribe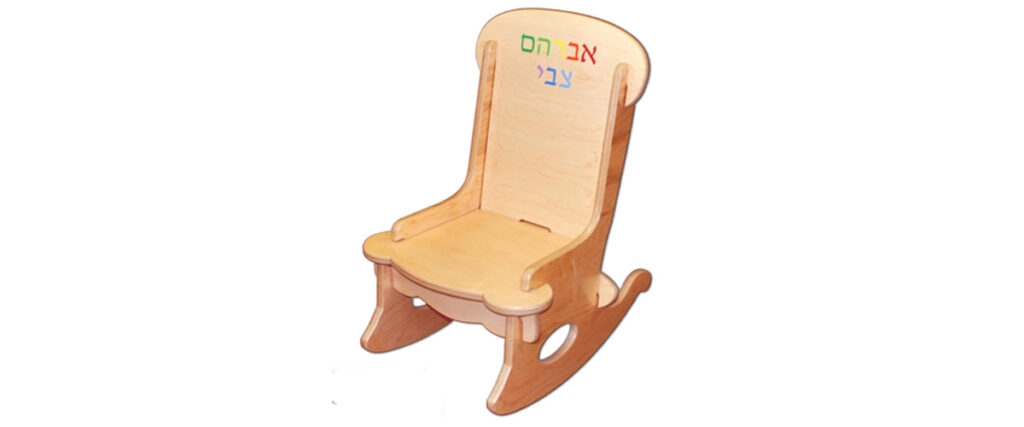 Once your baby because a toddler, there's probably nothing that they'll love more than a rocking chair in their size. In the mean time, it's a nice touch of Hebrew in your nursery.
Painted mezuzah from Sam Lilenfield on Etsy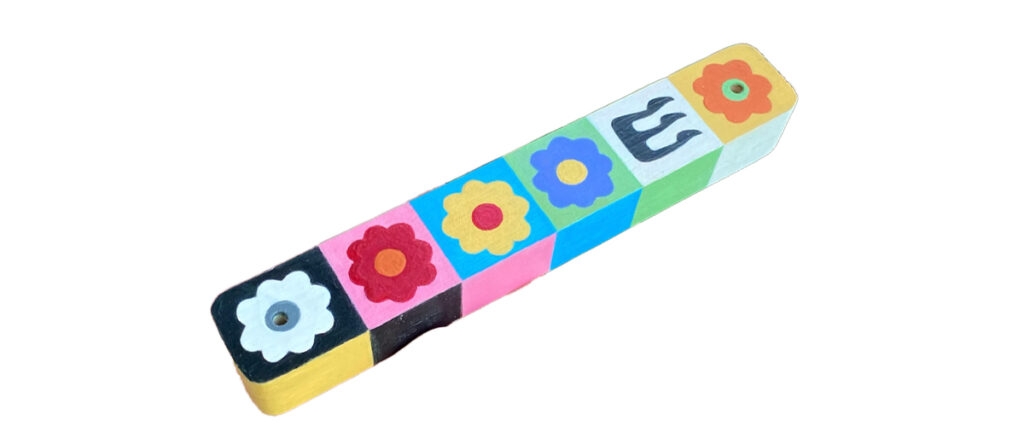 A mezuzah for the doorway is one of the most important items in your Jewish nursery, and this made-to-order gem will greet you with its lovely colors the moment you walk in.
Embossed Hebrew clothing rack from ModernTribe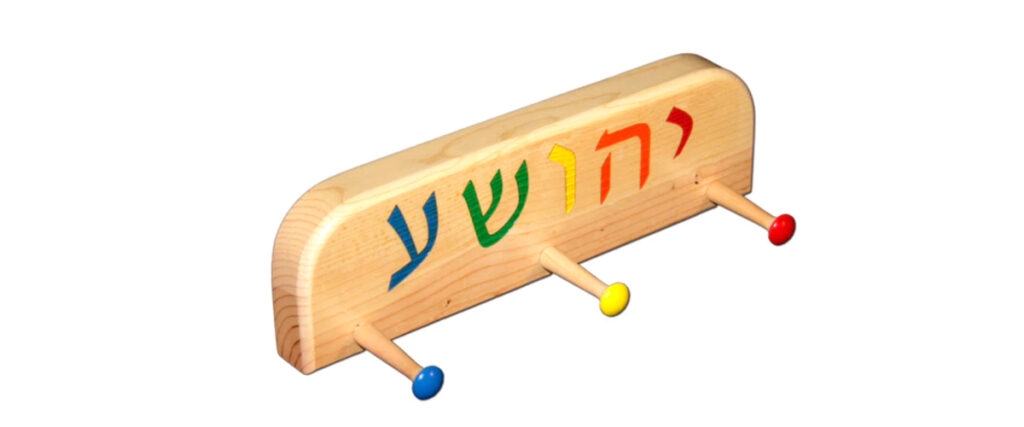 Use it hang up your nursing cover or your baby's coat. It's so understated and sweet.
Emily Rosenfeld shalom mobile from ModernTribe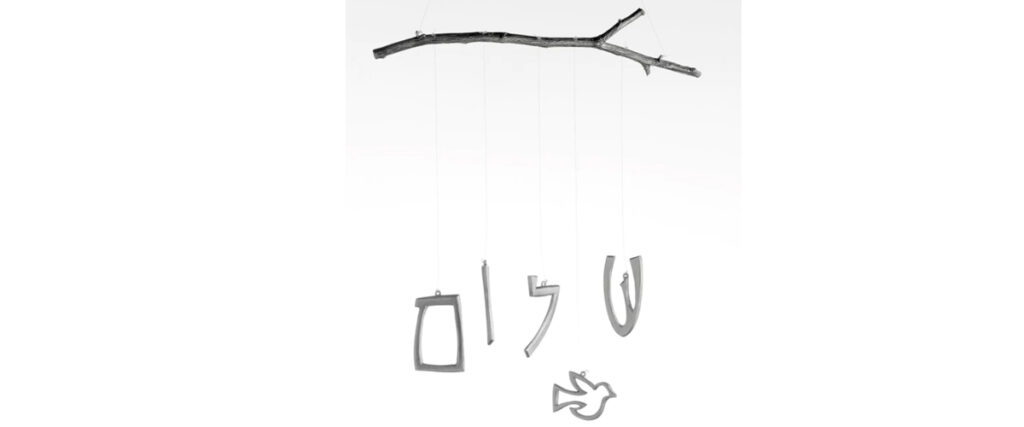 I love this mobile with a dove and "shalom," the Hebrew word for peace. It adds an ethereal, peaceful vibe to any room.
Emily Rosenfeld Noah's Ark blessing for the children from Modern Tribe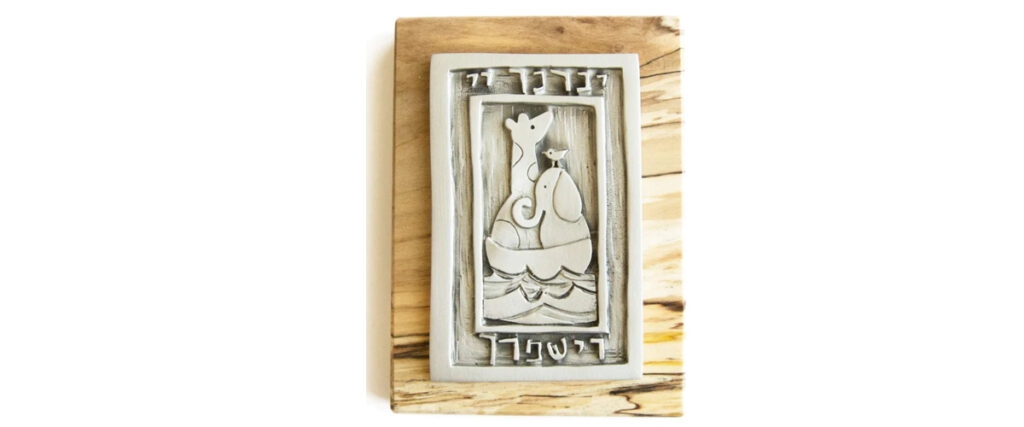 The sweetness of this blessing plaque, which features both Noah's Ark and the three first words of the blessing over the children, can not be overstated. (If you love the image, I would also suggest the similar mezuzah and tzedakah box.)
Blessing over the children prints from Eley Ori on Etsy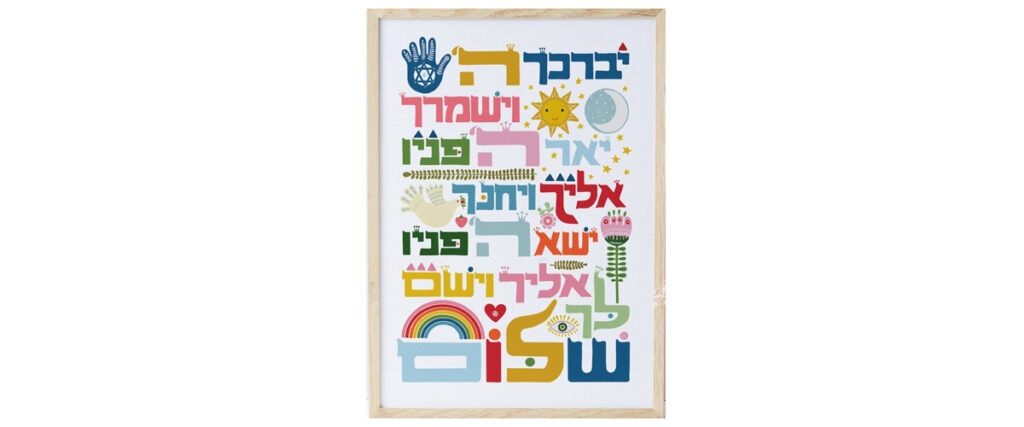 Eley Ori's print of Birkat HaKohanim, the priestly blessing over children, just makes me smile!
Priestly Blessing print from the Verse Shop on Etsy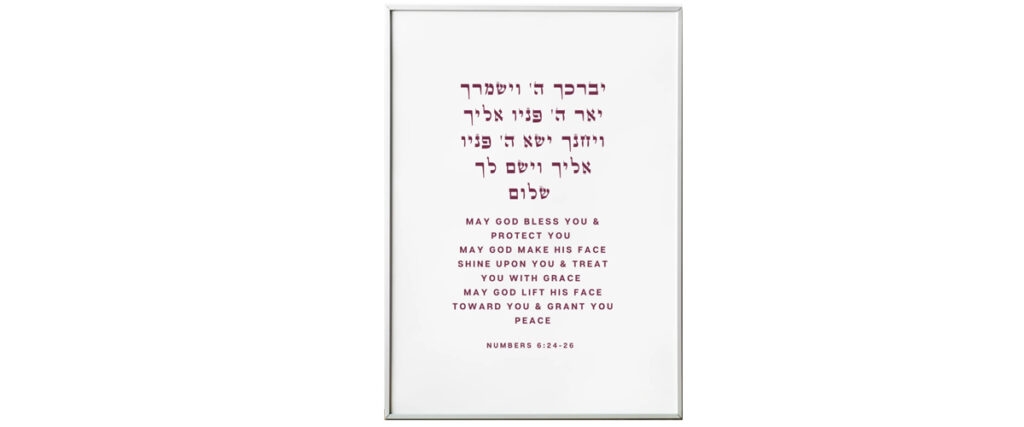 If you're looking for a cleaner version of the same text, the Verse Shop has one that's a little more muted and classic. They also have a girl's and boy's version of the blessing.
Hebrew school classroom art from IsraLove on Etsy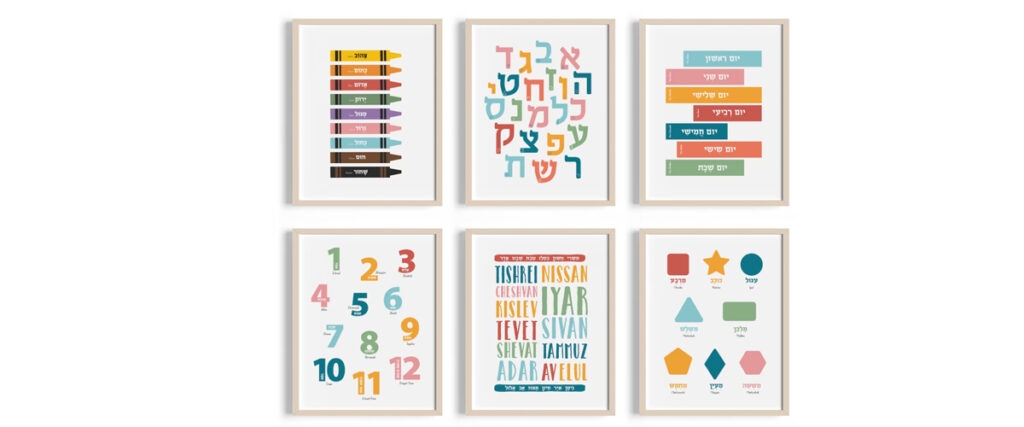 For those of you looking for a budget way to make your nursery a little more colorful, this digital download set of Hebrew school posters — which feature the Hebrew letters, and the name of the Hebrew months, the color, numbers and days of the week in Hebrew — is wonderfully vibrant, and you can print it and frame it yourself. Get that Hebrew school education started from day one!
Custom Hebrew birth certificate from IsraLove on Etsy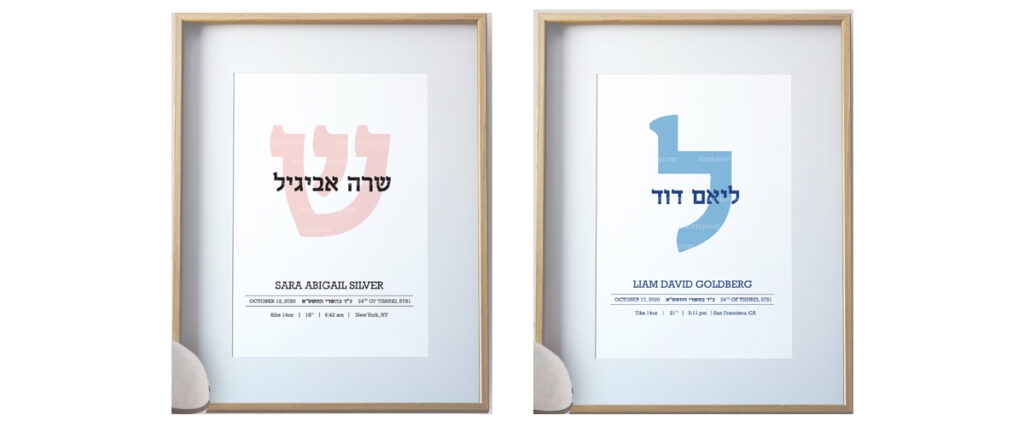 The same shop, IsraLove, also offers a customizable Hebrew birth certificate with your child's name. At less than $10 for a download, it's a really great way to get your own, unique art and not break the bank.
Glitter hamsa from Ariel Tidhar on Modern Tribe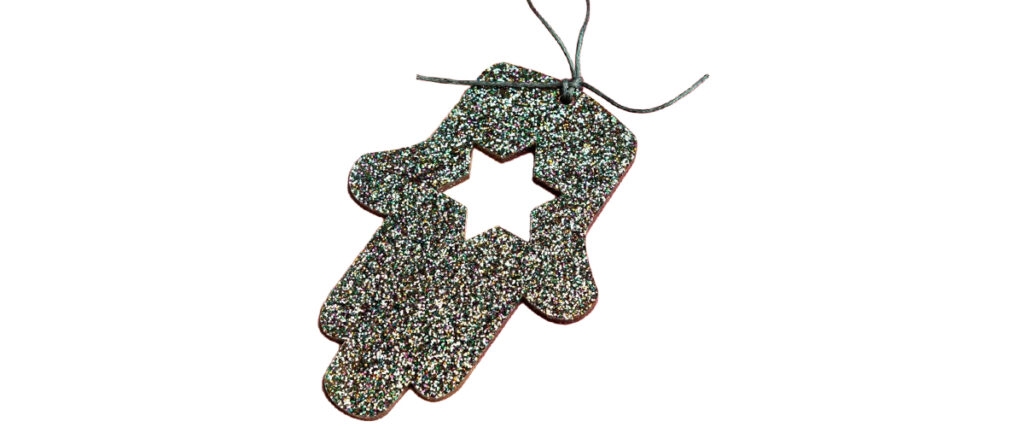 If you love glitter, this is a great addition of both that and a touch of good luck to your nursery.
Aleph bet wall hanging from Pocket of Learning on Etsy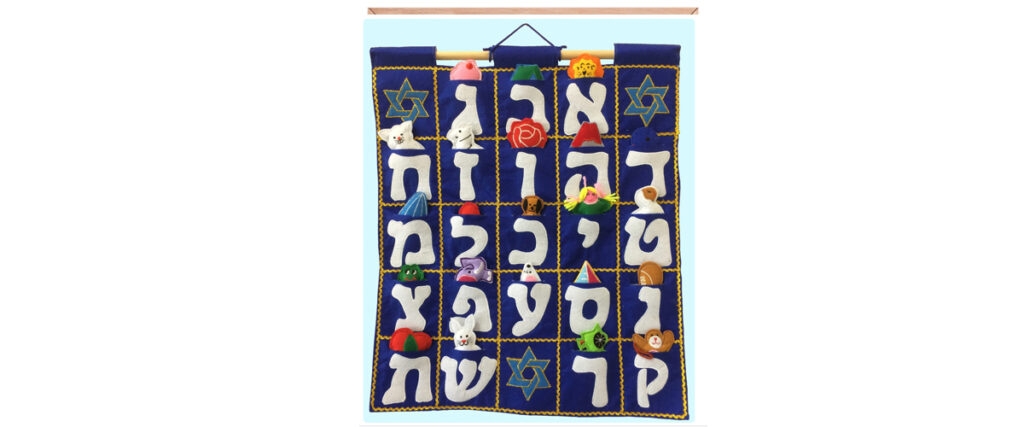 This little aleph bet hanging! Has! A custom! Felt plush! For each letter! Of the Hebrew alphabet! Please forgive my exclamation marks!! Because I find it so exciting!
Modeh/Modah Ani art print from Jessica Tamar Deutsch
I love the kind of Jewish decor that's almost covert, and this print of the Jewish morning prayer, Modeh Ani, almost passes off as a lovely piece of abstract art. I love all of Jessica Tamar Deutsch's various prints and small postcards, and I think they could all make for such lovely nursery accents.
Bunny plush with Hebrew name from EmmAviDesigns on Etsy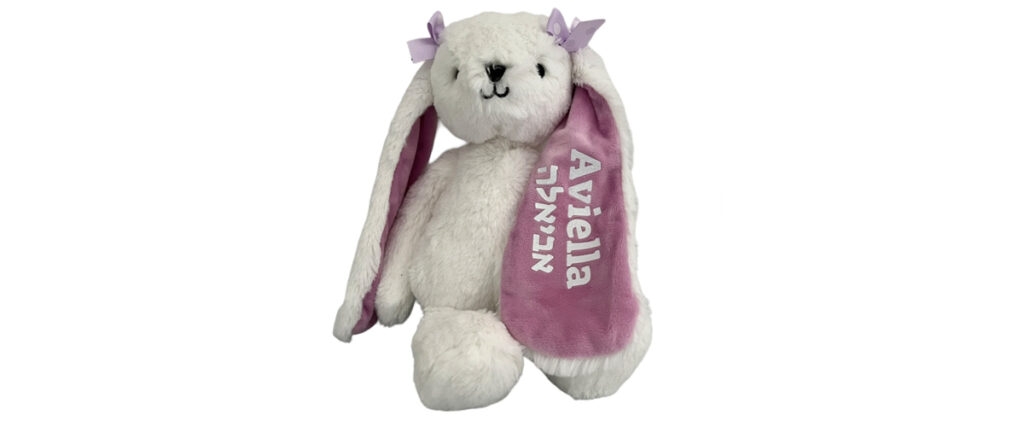 A plush bunny with little purple bows that you can adorn with your baby's Hebrew and English name? Why not.
Customizable crochet bear from NooniesKnitCycling on Etsy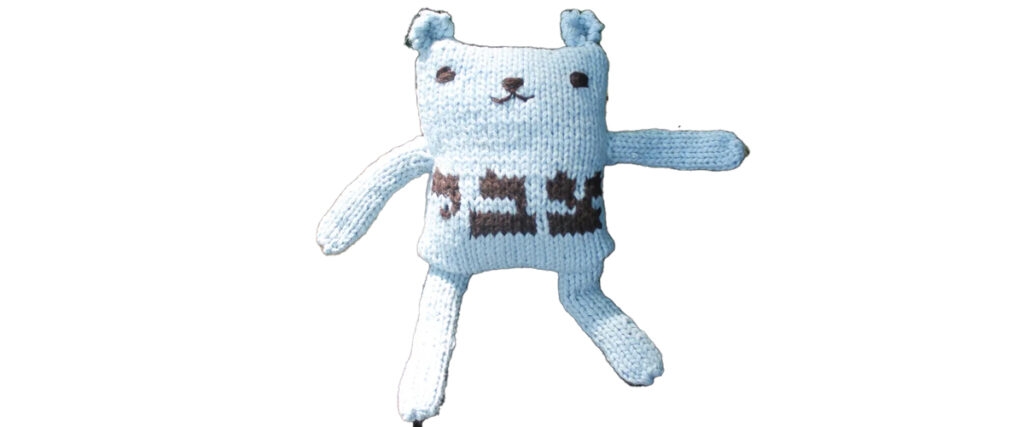 You don't understand, I'm obsessed with this bear.
Yummy World challah plush from kidrobot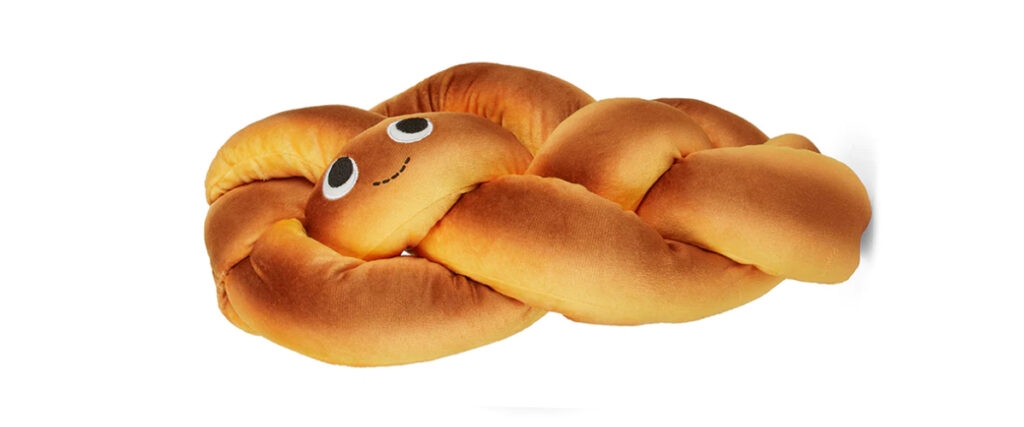 If this challah isn't the pinnacle of cuteness, I don't know what is…
Yummy world matzah ball soup plush from kidrobot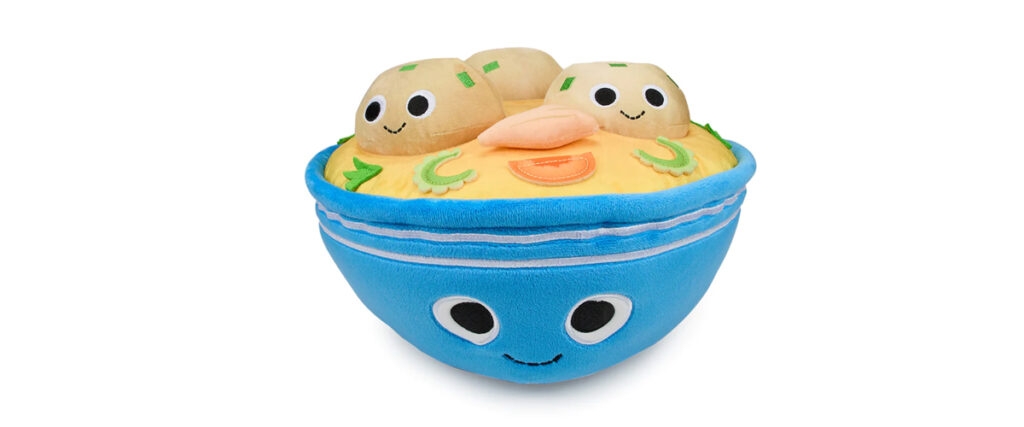 OK fine, this matzah ball soup plush is the pinnacle of cuteness. You can even remove the matzah balls from the soup. I can't.
Noah's ark shape sorter from the Jewish Museum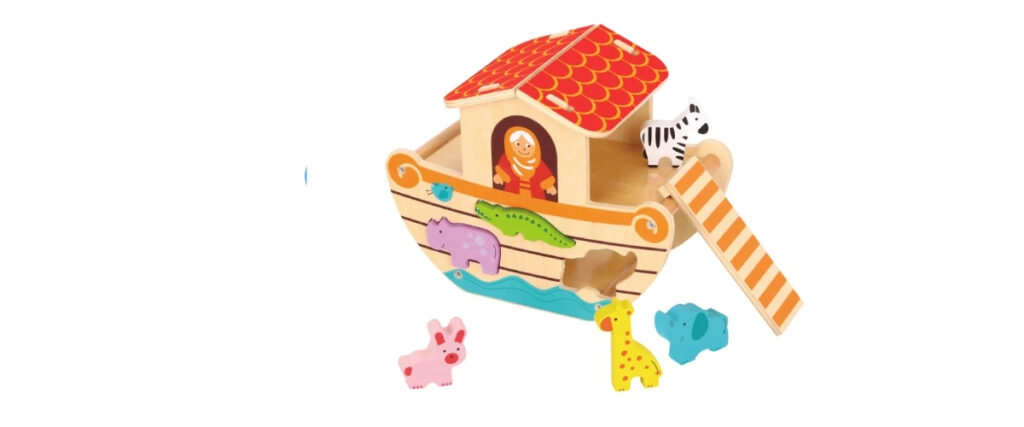 Another item that will patiently and beautifully wait on a shelf for your baby to be able to play with it. Great for motor skills and for teaching the biblical story of Noah!
Custom Hebrew letters hanging from Myletterdeco on Etsy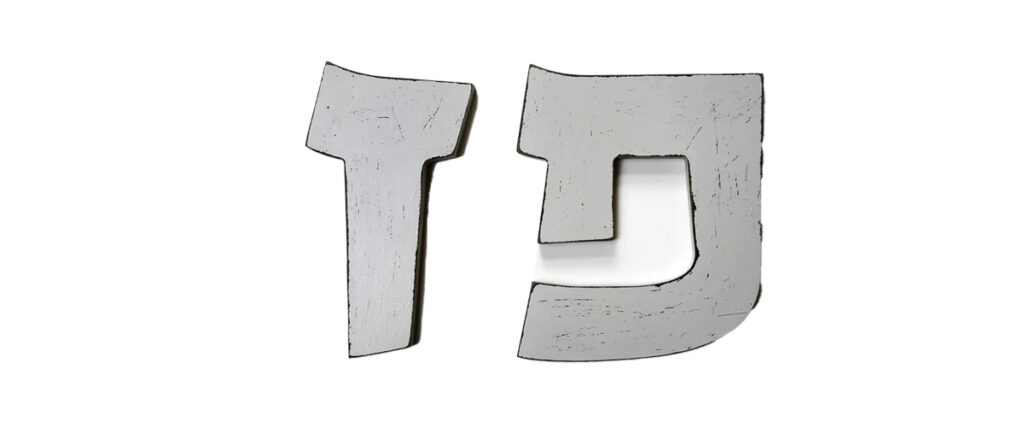 Customize your nursery with your child's Hebrew name hanging on the wall in these beautiful, rustic Hebrew letters.
All of our recommendations are independently selected by Kveller's editorial team. We may earn a commission if you buy something through one of our affiliate links.