Many people don't think about their elderly relatives having sex–not to mention, having sex after they moved into a nursing home. Well, that's simply a huge misconception. If you don't think people in nursing homes are having sex, then you haven't heard about what happens at the Hebrew Home in Riverdale, New York (which we've written about before).
According to the New York Times, 85-year-old Audrey Davison is just one of the many people who met someone special at her nursing home–in her case, at Hebrew Home. She actually stayed in her boyfriend Leonard Moche's room frequently, and was allowed to, under the home's "sexual expression policy." Apparently, one aide even made the couple a "Do Not Disturb" sign to hang outside their door.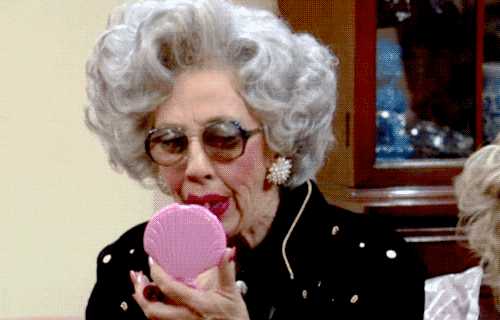 She is not unusual by any means, either. 88-year-old widow Beverly Herzog misses sharing a bed with her husband, stating:
"I hate getting into a cold bed. I feel no one should be alone."
Elderly sex in nursing homes brings up many legal issues for the residents' families and caretakers–and challenges how to ethically navigate this territory. This also raises the question about whether some residents can consent to having sex.
For example, Henry Rayhons, a former Iowa state legislator, was charged with sexual abuse in 2014 after being accused of having sex with his wife, who had severe Alzheimer's disease and was in a nursing home. In the end, he was found not guilty.
This case, however, drew much needed attention to the issue, since many nursing homes don't have any policies regarding sex. But it's not like the desire for intimacy suddenly disappears with age. Daniel Reingold, president and chief executive of RiverSpring Health, which operates the Hebrew Home, has expressed how important it is we recognize that sex should be here to stay:
"We don't lose the pleasure that comes with touch. If intimacy leads to a sexual relationship, then let's deal with it as grown-ups."
Because of this, a sexual expression policy was established in 1995 after a nurse walked in on two residents having sex. The nurse asked Mr. Reingold what to do at the time, and he infamously told her, "Tiptoe out and close the door behind you." The policy is meant to protect both those who seek intimacy, and those who receive unwanted advances.
This policy helped Ms. Davison find love after her divorce when she met Moche in the elevator. The couple was planning to get married, but never could officiate it, as he became suddenly ill and passed away this year. She stated how the official title doesn't matter, however:
"I think of him as my second husband. It was great and unexpected, and wonderful while it lasted."
---
Read More:
Midwife Rides Inflatable Swan to Work During Houston Floods to Help Mom Give Birth
The Trip to Costco That Made Me Cry
That Time My Son Told Me He Wants to Live with His Dad Instead of Me
---