In recent years, there have been more and more shows (other than "Seinfeld" and "Welcome Back Kotter") that have some kind of Jewish twist. Now there's "The Goldbergs," "Crazy Ex-Girlfriend," "Broad City," "Girls," "Transparent," and "The Unbreakable Kimmy Schmidt," to name a few. Possibly joining the bunch could be "The Marvelous Mrs. Maisel," the new series from "Gilmore Girls" creator Amy Sherman-Palladino.
Its pilot will air on Amazon on March 17th–the caveat is the fact that the pilot will "help determine" if it will be picked up permanently. The show sounds awesome though, so it's basically our jobs to tune in and give positive feedback: It's about "a 1958 New York City woman who goes from uptown housewife to stand-up comic in Greenwich Village."
Sounds kind of like it'll be the Jewish feminist version of "Mad Men," but without all the serious misogyny and drunkiness (and hey, I love "Mad Men," but it was a little rough to its ladies).
Will Sherman-Palladino's pilot actually show what women really went through–and still go through? Will it actually show a Passover seder or bar/bat mitzvah or shiva or even a Hanukkah scene? Only time will tell.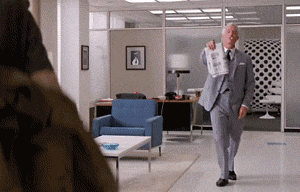 Keeping my fingers crossed for this one.