Do you ever need an excuse to drink more wine? I definitely don't (insert bad all-writers-drink-a-lot joke). Now you don't need another excuse, however, because one California mom invented this genius wine workout, and I just can't get enough of it. Maybe now I'll actually start exercising.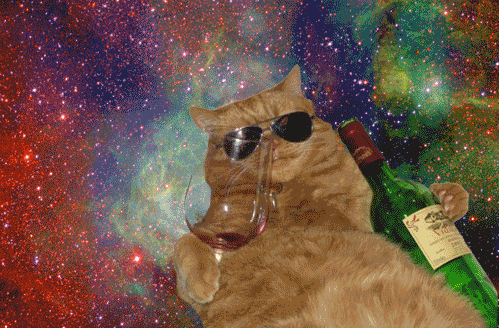 April Storey filmed herself doing a series of arm workouts by lifting two bottles of wine, wine push-ups (which involve lowering yourself to a glass of wine that you can reward yourself with a few sips between reps!!!). Of course, the haters have already pointed out that Storey could hurt herself if she fell on her wine glass, but we know better. When there's wine involved, you make sure to protect that magical chalice of heaven…I mean, merlot.
The video did particularly well when "Star Trek" star George Takei shared it with his 9 million Facebook followers, which was later picked up by Once Upon A Wine, where it's already been viewed 18 million times, which prompted her to make a second wine workout video, because one is not enough! Praise wine. In all seriousness, though, Storey explained to KTRK News that she's trying to promote self-care: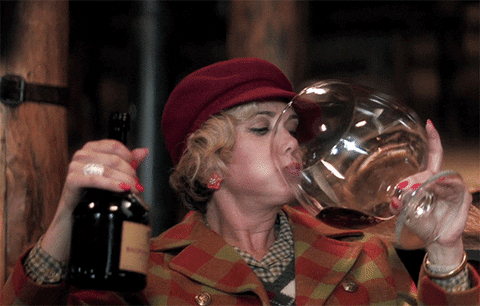 "What I want to show people with my videos is that fitness is something you can do every day. You can do it anywhere, and you can use anything."
Working out is difficult for everyone, especially if you just happen not to enjoy exercising (which is definitely not me…); it's especially daunting when you have kids and are juggling multiple schedules and health routines along with your own. But it's not just important to do, it's essential–being healthy, both physically and emotionally, will make you feel happier overall. Which will make your kids happy too.
Sure, maybe a wine workout seems silly (or totally awesome!), but working out at all is better than not bothering to do anything. Storey's strategy isn't just provocative to garner attention, it simply proves that you need to find creative ways to exercise your body, because you're worth the effort.
Watch her wine workout routine below:
For all the wine and fitness lovers out there❤󾦆 thanks for all of the shares, positive feedback, and encouraging comments!

Posted by April Storey on Monday, February 22, 2016
Read More:
Jewish Actress Rachel Bloom Wins Golden Globe for 'Crazy Ex-Girlfriend'
The Star of Holocaust Film 'Son of Saul' Was Actually a Kindergarten Teacher
Jennifer Jason Leigh Nominated for an Oscar, Is a Badass Jewish Mom
---