Did I mention how much I love Lisa Frank? Well, I really, really do. When I was growing up, I had Lisa Frank everything–a trapper keeper, folders, stickers, coloring books, pens, party tableware–you name it. That '80s and '90s psychedlic-rainbow-unicorn-glitter trend known as Lisa Frank is back in style. And thank God, right? In this case, God may appear as a sparkling kitten angel, because why not:
Well, now your dreams (especially mine) have come true: Lisa Frank is making an adult coloring book, according to an announcement the company made on Facebook. In the comments, the company stated it will come out next month at Dollar General stores:
Obviously, there's no reason you can't just buy a kid's Lisa Frank coloring book in the meantime (and in general), but what's not to love about something that's specifically marketed to you as an adult?
In the meantime, I'll be anxiously awaiting to see the new designs and color with adorable horses over with a mimosa in hand, all while listening to some cool tunes and reading Feminist Lisa Frank.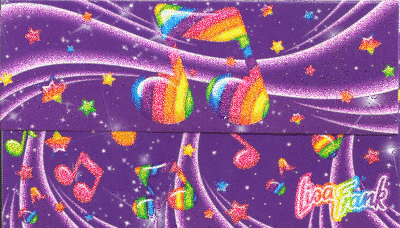 ---
Read More:
That Time I Encountered Subtle Anti-Semitism in the Grocery Store
Sending Thoughts & Prayers About Orlando Is Not Enough
Sheryl Sandberg Admits She Got It Wrong with 'Lean In'
---