A part of parenthood is teaching your kids values and imparting wisdom and advice–you know, the best ways to be a good person. Well, there is a fun part about all of this, too: Imparting your impeccable fashion advice. The '80s often get a bad rap for having grossly big hair and bad rock bands, but some of it was pretty awesome (like Doc Martens!).
Some of the fashion trends of the '80s are coming back–and now you can share your childhood with your kids. We rounded up our favorite items (like a Lisa Frank sweater!) for you and your kids:
1. Guess Jeans/AKA: The Reign of Goddess Drew Barrymore.
Guess made the jeans everyone wanted to wear. You weren't cool unless you had a pair that you had to fight your way in (because they needed to be skin tight). Drew Barrymore was one of their "It Girls," because of course.
Faux-ripped jeans for stylish boys, $34
'80s-esque denim joggers for girls, $20
2. Scrunchies, $6
Remember how you literally used to match your scrunchies to your outfit, like you just had to have matching pink socks, pink scrunchies, pink bracelets, etc? They were first patented in 1986, and well, the world has never been the same since.
3. Betsey Johnson everything.
Because you need super huge earrings and colorful dresses and bags with a punk twist.
Rubix cube bag, $4o (Looks like it can hold diapers and snacks!)
Or this sweet little girl dress, $27
4. Doc Martens. 
Whether you were trying to emulate Blondie or were writing early versions of your novel, you were probably trudging along in these during high school and college at one point.
Floral women's boots, $103
Doc Martens for kids, $75
5. Overalls.
Remember, Demi Moore rocked overalls in the final scene of 1986's "About Last Night." Plus, they're really, really comfortable. Just put on some cool shades and you're good to go.
Pink overalls, $30
Baby overalls, $13
6. Hello Kitty. Because Hello Kitty is life.
iPhone case, $11
Selfie stick, $20
We assume the selfie stick is for your tween, but we won't tell if you use it, too.
7. Lisa Frank. If Hello Kitty is life, Lisa Frank is the sun and the moon.
Do we even have to say "trapper keeper?" Forget about school accessories for a second, and behold: You can now wear Lisa Frank dresses, sweaters, shirts, and leggings. Sounds like a perfect mother-child outing, am I right?
Bear sweater, $30
If you're not giggling with joy over this sweater, than I don't know what to tell you. Except, maybe this: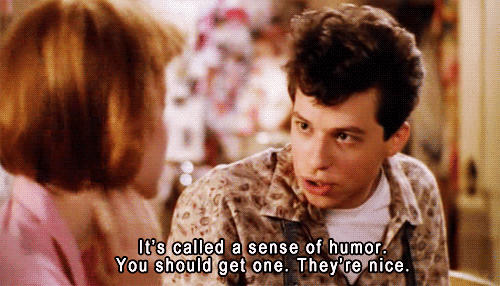 ---
Read More:

Billie Lourd Opens Up About Mom Carrie Fisher & Grandmother Debbie Reynolds

I Took a Vacation By Myself And It Wasn't What I Expected

4 Things You Should Do When Your Friend Loses a Spouse
---