Mary Stuart Masterson is an iconic actress of our youth. If you don't remember her from "Some Kind of Wonderful," a John Hughes classic where she played something of a tomboy, you may remember her from "Benny & Joon."
Her roles have always broken barriers, playing a teenage girl who gave up her baby in "Chances Are" and a teen helping run her dad's shop in "Heaven Help Us."
Since then, however, Masterson has made an unusual choice for a culturally prominent actor: She moved from Brooklyn to upstate New York with her husband and fellow actor Jeremy Davidson and their four children, ages 4 to 7.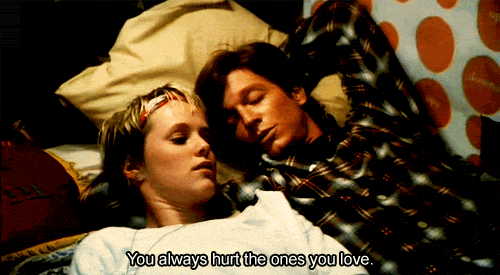 The 51-year-old not only moved upstate, an unusual move, but also tends a farm. In a New York Times feature, she explained that because of the attention she received when she was younger, she now craves privacy, saying, "it just became part of my norm to be unfindable, ungettable and private. I've always been such an individualist, and learning to have roots is something that's coming to me later in life."
She went on to say how NYC life has become impossible for most people, unless you are part of the elite 1%, making the move more and more realistic:
"Quite honestly, when you talk to most rank-and-file union members, they'll tell you that they can't afford to raise a family inside the zone. I have four kids. I can't afford it. So it's not like I'm unique. I love the city. I grew up there. But I actually want to raise my kids and be part of their lives."
This, of course, doesn't mean she doesn't make the three-hour commuter trek to NYC more often than not–as she currently stars on NBC drama "Blindspot." This commute, the Times pointed out, "has begun to feel wearisome," so she founded a nonprofit work-training program for local residents called Stockade Works. It's located in Kingston, NY, and focuses on training residents to do production work in film and tech.
In previous interviews, Masterson has talked bout social media–and its role in getting people noticed. She previously stated that she doesn't think she'd be famous today, because "I'm not good at self promotion." This definitely makes you think about talent versus promotion in any field–and what today's technology means for our health and privacy, regardless of our field.
But, let's also just take a breather and relive one of our favorite film moments: