Ruth Bader Ginsburg has a pretty big fan. She just happens to be an 8-year-old girl named Michele. Michele dressed up as RBG for Superhero Day as her school this week, and her mom Krista Wujek Threefoot captured the moment on camera.
In a Facebook post, Threefoot wrote, "Yes, world. Girls who read are dangerous."
She continued to say:
"Michele has been reading the heck out of "I Dissent" and decided to dress as Ruth Bader Ginsburg, because she fights prejudice and injustice."
Not surprisingly, the post quickly drew close to 1,000 shares, and an array of positive comments, like the one below:
"An awesome book & an even more amazing little girl! Miss seeing this cutie every day! Please give her a hug for me!"
Even better, the picture made its way to RBG's office. Threefoot later posted that she received a note from Ginsburg's assistant asking for Michele's address, so that the Supreme Court Justice could send her a handwritten note. I want a handwritten note from the Notorious RBG. But I definitely couldn't Michele dressed as RBG–she is definitely the most adorable little RBG–and dangerous little lady around!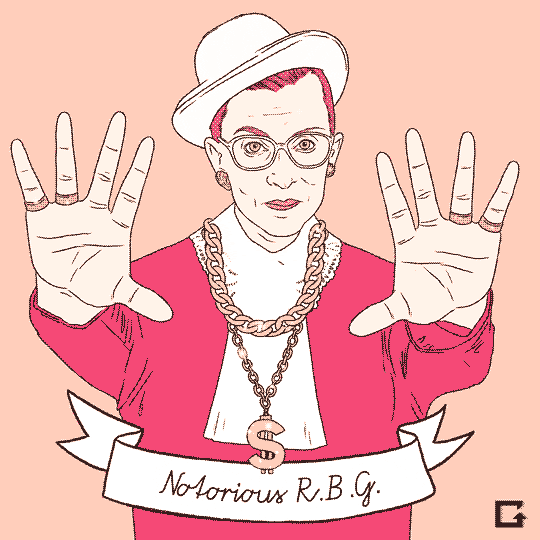 ---
Read More:
This is What It's Like to Live with Severe Depression as a Mom
I'm Trying to Love My Pregnant Body, But These Comments Don't Help
Amy Schumer is Going to Star in a Live Action 'Barbie' Film
---