Getting fairly compensated for your work is a huge stress for many, regardless of profession. For Jewish actress Emmy Rossum, her celebrity status doesn't necessarily mean her pay is fair, even if it is a lot more than what we common folk are used to. The actress currently stars in the TV show "Shameless," and last week presented some drama as her pay negotiations went public.
According to Variety, Rossum asked to be paid more than her male costar, William H. Macy, and more than anyone else on the show:
"Rossum, who's been a lead on Shameless since it debuted in 2011, is in the midst of re-negotiating her contract for a potential eighth season. Sources close to the show tell Variety that months ago, the actress was offered pay parity with her co-star William H. Macy — but she is asking to be paid more."
This type of discussion is definitely not the first of its kind–or the last. For instance, Jewish actress Mila Kunis recently wrote a powerful open letter about misogyny in Hollywood, and how the pay is significantly unfair between men and women. This isn't just a Hollywood problem either–do you ever see headlines about men not being paid fairly just because they are men? Or headlines about male actors and entertainers having to fight for equal pay? Not really.
Why are women who want equal pay, or pay that fairly compensates their work, seen as demanding, instead of championing for being treated fairly? Wanting to be paid your worth is not a selfish demand, it's just what's right.
While there are many factors involved in choosing a salary for someone, actor or not, it doesn't seem unreasonable for someone like Rossum, who is a major star on a show, to want fair compensation for her work. Of course, the whole caveat about issues like fair pay is the fact that if Rossum weren't a woman, this wouldn't be in the news–and that's wrong on so many levels. It's wrong as it implies that somehow the work a woman does is less valuable and serious as a man's. It's also wrong, however, because there's always this emphasis and focus on female entertainers being demanding if they want something–as if women shouldn't want anything unless it's given to them.
So over it.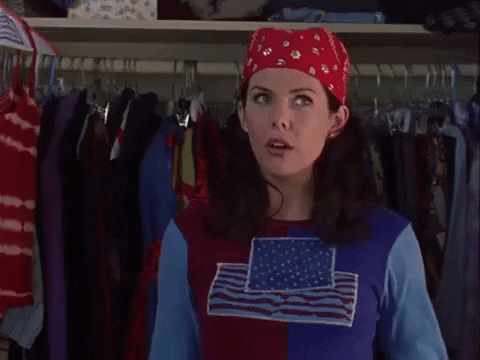 ---
Read More:
This is What It's Like to Live with Severe Depression as a Mom
I'm Trying to Love My Pregnant Body, But These Comments Don't Help
Amy Schumer is Going to Star in a Live Action 'Barbie' Film
---