Now that it's officially Passover season, it's time to rewatch (or watch for the first time!) "The Ten Commandments." The epic 1956 film is nearly four hours long–which means several breaks are in order, especially if you're watching with the kids. Personally, I've seen this movie at least half a dozen times–which means I'm basically an informal expert.
Back when I was in Catholic school (yes, that actually happened…and yes, I'm glad it's over), my religion teachers would always turn on the movie right in time for Passover/Easter in order to give us some biblical history lessons (and have some quiet time).
This year, I decided to rewatch some of my favorite scenes–below are some of my observations and/or interesting facts I found out after researching the film:
1. Joshua, played by actor John Derek, was pretty hunky in the movie. Like, how did I miss this the first nine times around?!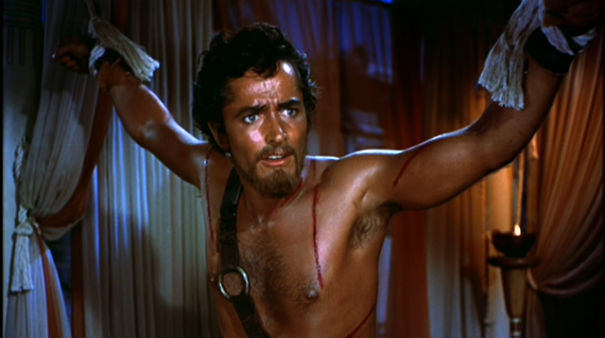 The sad thing is? His part in the movie is basically made up, because there is no actual record of him going to Midian in order to get Moses to, you know, find God on the mountain.
2. Everybody notices the burning bush. Except, they don't in the story. Isn't it the point that Moses saw the burning bush himself–and without trying to seek it out, per se?
Well, in the film, this is not so. Joshua and Sephora are with him when he discovers it, and Joshua says, "A bush that burns?" Which, you know, means he sees it too.
The biblical text actually says: "Now Moses kept the flock of Jethro his father-in-law, the priest of Midian: and he led the flock to the backside of the desert, and came to the mountain of God, even to Horeb" (Exodus 3:1). So, you know, he did it alone.
3. All of the animals in the movie are real. And about 15,000 animals were used in the film.
4. There were at least 14,000 extras cast. That could be an entire town.
5. Vincent Price played the slave master Baka. If you're a horror movie fan like I am, this is a pretty cool–and surprising—fact. He's known for playing masterful villains, but not biblical ones.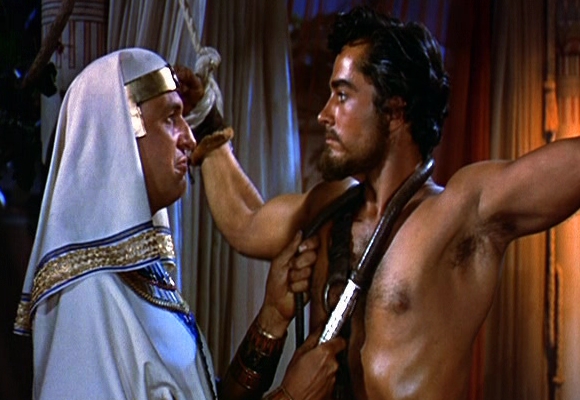 6. It is a partial remake of Cecil B. DeMille's 1923 silent film of the same title, which mostly took place in a modern setting.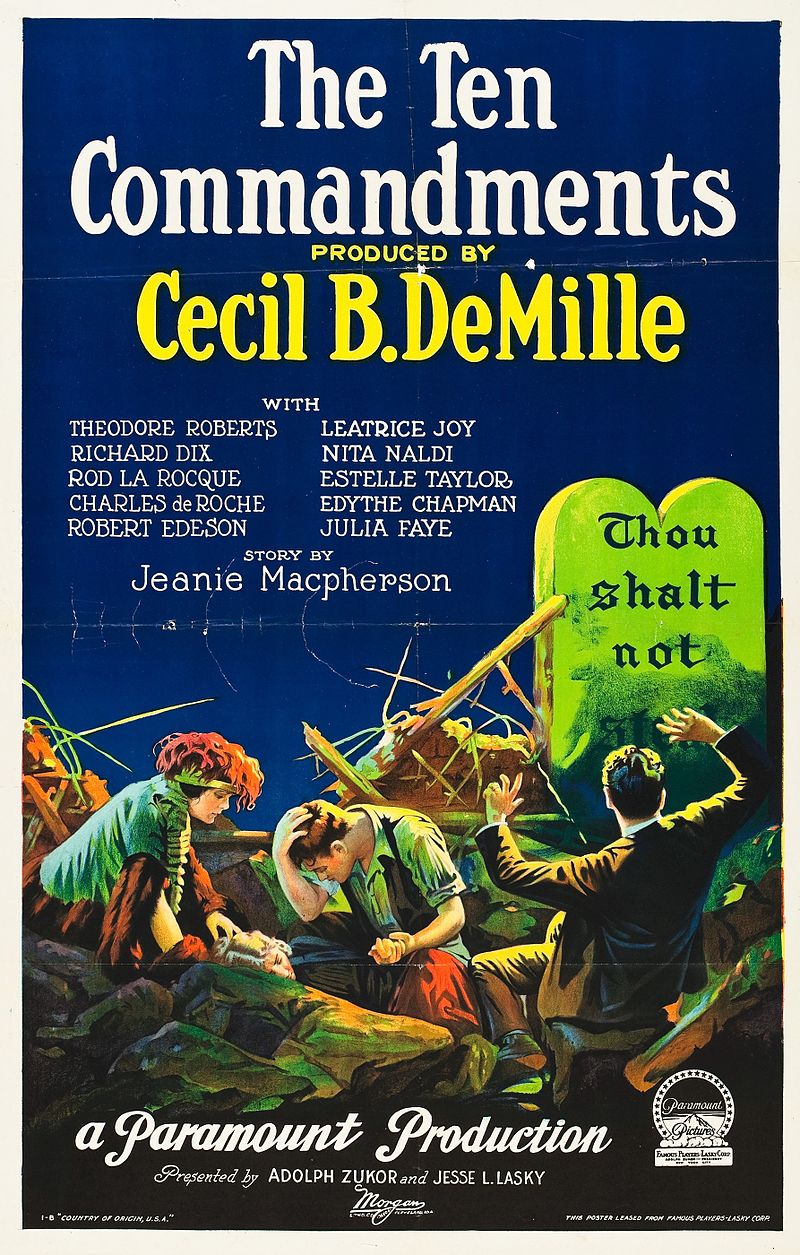 7.  The director Cecil B. DeMille actually suffered a heart attack during production after climbing 130 feet to check a camera on top of the giant gates used during the exodus sequence. He apparently only took two days off afterwards. He also celebrated his 75th birthday during the production, which made him the oldest working Hollywood director at the time
8. During the filming of the orgy scenes, one female extra allegedly said, "Who do I have to f*** to get OUT of this movie?" according to Charlton Heston's autobiography. Even worse, the orgy sequence took three weeks to film.
9. After much controversy over who dubbed the voice of God for the film (as no on-screen credit was given), Heston finally admitted it was him in the 2004 DVD release.
10. Ever wonder who played the infant Moses? It was Charlton Heston's newborn son Fraser Clarke Heston.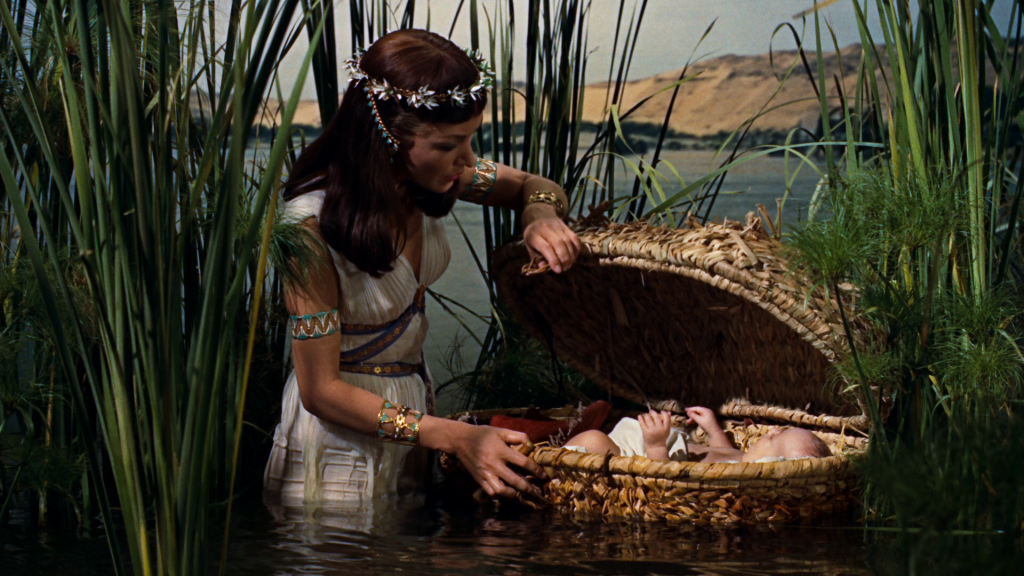 11. Yul Brynner, who played Ramses II, was still on Broadway starring in "The King and I" as the production began. All of his shots on the Egyptian locations were done in one day because of this.
12. Cecil B. DeMille's mother was Jewish. His father was an Episcopal minister and his mother, Matilda Samuel, who was born a Sephardic Jew. She later converted to her husband's religion.
13. Produced at an exorbitant cost of $13 million, which was the most expensive film at the time, the film did become one of Paramount's biggest-grossing movie, coming in second to "Gone With the Wind."
14. Audrey Hepburn was considered for the role of 'Nefretiri,' but was apparently not "busty" enough for the role.
---
Read More:
This 'Yo B*tch' Rule Is The Only Trick You Need to Teach Your Kids Manners
That Time My Son Told Me He Wants to Live with His Dad Instead of Me
Do You Want to Get That Childlike Sense of Wonder Back?
---