"Fiddler on the Roof" never gets old, does it? It's the family flick that you can watch over and over again, with and without your kids (or you know, the rare moments you have a night in with your friends). When I love a movie or book, I usually look up everything I can about it. You could say I'm a obsessed–I prefer to think I just like being informed.
In the past, I compiled some semi-unknown facts about "Fiddler on the Roof." Well, now I'm back–and with more Fiddler facts. Here's six more:
1. Many of the famous dances, like "Bottle Dance" were created by director-choreographer Jerome Robbins, even if he though he did base them on tradition Jewish folk dance. Apparently, all productions of the play have to include Robbins' exact instructions, too, according to Playbill:
"The rights to Fiddler on the Roof are controlled by Music Theatre International. We asked Jason Cocovinis, MTI director of marketing and promotions, if people who license the property are required to recreate Robbins' work:
'Yes, there is indeed required choreography for performing Fiddler on the Roof. As part of the performance license, Fidder comes with a 'Choreographic Guide' which preserves choreographer-director Jerome Robbins' original staging. The idea is that Jerome Robbins' staging is integral to the fabric of the show and does not exist separately from the book, lyrics and score. Fiddler is one of the only MTI shows that has this requirement.'"
2. The 1971 film's director, Norman Jewison, is not actually Jewish.
3. Lin-Manuel Miranda's Tony-award-winning rap musical "In the Heights," is actually inspired in part by "Fiddler." He told the Harvard Crimson:
"They're both musicals about a community and a community that is changing..we could learn an enormous amount from Fiddler, because you know that opening number of Fiddler is a masterpiece….Tevye takes you through the world—he's like, "This is my family, these are my daughters, these are the other special people in our village, and then these are the outsiders in the village," and that's exactly the setup of the opening number of "In the Heights:"
4. When Lin-Manuel Miranda got married in 2010, his entire wedding party did a surprise performance of "To Life! (L'Chaim!)."
4. The show was a hit in Japan. According to the New Yorker:
"A journalist from Tokyo, conducting an interview with her and Burstein in September, cried as she explained to them how faultlessly the show portrays a Japanese family. ("Fiddler" has remained hugely popular in Japan since opening there, in 1967—when Stein encountered the same assertion.)"
5. Director Norman Jewison was apparently the voice of the rabbi who sings "Mazel tov, mazel tov" in Tevye's dream sequence. 
6. Walter Matthau, Danny Kaye and Frank Sinatra expressed interest in having a role "Fiddler."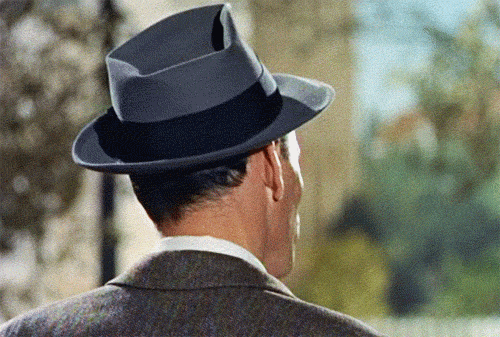 I have to admit, I would have loved to see Matthau with some kind of role (Tevye, anyone?!). I mean, come on: