Jill Fox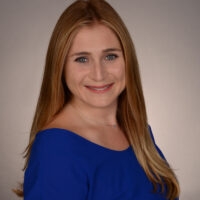 Jill Fox created Mah Jongg Wipes in March 2020, while mourning the loss of both of her parents and caring for her family during the COVID-19 pandemic. 
Fox is an Emmy Award-winning writer and producer. Currently a reporter for Talk Media Consulting, Fox has worked on the public relations side with Lon Haber & Co., as well as the television side of marketing for NBC Universal. Fox represented NBC in the South Florida Region of the GE Women's Network.
A true Floridian, Fox grew up in Ormond Beach and earned her Bachelor's Degree in Economics and Advertising from the University of Miami. During college, Fox enjoyed working at Walt Disney World.
She loves living in Parkland, Florida with her husband, Brian and their two children, Madden, 10 and Randi, 6.