Jewish actor Ben Stiller's son didn't seem to fall too far from the tree–at least, not when it comes to his modeling skills. At the "Zoolander 2" premiere in New York City, Stiller was accompanied by his wife Christine Taylor, and their children, Ella and Quinlin.
10-year-old Quinlin basically showed us all that he does an adorable "Blue Steel" impression–maybe even better than his dad. It hardly even needs an introduction. You can see it for yourself:
We kind of wish we could see Jerry Stiller do his "Blue Steel" impression. It'd probably be pretty, pretty good.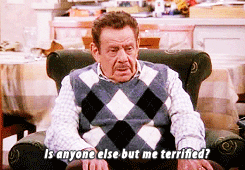 ---
Read More:
'Frozen' Is Officially Coming to Broadway in 2018
Sheryl Sandberg Discusses Women's Silence in the Workplace
Mayim Bialik Reflects on 'Blossom' After 25 Years in Interview
---