Meet Malky Weichbrod, the Orthodox Jewish modesty fashion blogger who is changing the narrative on fashion–and stealing our hearts along the way. She has become known for her unique approach to modesty fashion by simply showing us that covering up can still be sexy and full of mystique–a growing trend within the fashion world. Weichbrod has been featured on Mic and Refinery29 as a notable modesty fashionista, who said she was tired of her "schlumpy uniform."
She grew up in New York City, and has been blogging since 2010. Now, she's a new mom to her daughter Lily. Between parenting and searching for vintage steals, she found the time to talk to us about her favorite Yiddish words, weirdest family traditions, mom anxieties, and biggest pet peeves:
1. Favorite Yiddish word:
Shpatzir, as in "Let's take a Shpatzir around Soho."
2. What inspired you to start your fashion blog? What's been one of the best compliments or pieces of feedback you've received?
Growing up, I wore a monochromatic uniform to school, but I desperately yearned to dress like Barbara Streisand in "What's up Doc," Audrey Hepburn in "How To Steal a Million," and Jane Fonda in "Barefoot in the Park"–the kicky style icons of the technicolor movies I watched with my grandmother Miriam.
Once I got older, I was able to shop on my own and I started going to sample sales and vintage shops. I gradually developed my current style, a mix of vintage seventies glamour and 60s Yé–yé girl mod–it's kinda like Bowie meets Birkin. The best piece of advice that I have ever received was from Zac Posen at a Fashionista conference near the High Line. He told me to just stay true to myself no matter what, and that one day I would find my niche.
3. If you could be anyone or anything, just for one day, what would you be?
I would love to work for Gucci designer Alessandro Michele; he is brilliant. He turned around an entire luxury label in a riot of color and texture. He brought back the pleated midi! He made geeky chic–and made glasses sexy! He turned an entire industry on its head. For me, he is to fashion what the Beatles were to music. And just for the record, I would work for clothes.
4. What TV show have you binge watched?
"Mozart in the Jungle" and "Catastrophe." I'm addicted to Amazon shows.
5. Biggest pet peeve:
When NYC stores leave their cellar gates wide open–it's so dangerous! Now that I'm trying to navigate around with a carriage, open sidewalk cellars give me even more anxiety.
6. What's the best thing about yourself? What's the worst?
The best thing about myself is that I see the color and the beauty in everything. The worst thing about myself is I never know when to stop talking and it just gets awkward.
7. Childhood goal:
To be a lawyer–this obviously did not come to fruition and may have been predicated on an affinity for Elle Woods in "Legally Blonde."
8. What's your weirdest family tradition?
My mom says a Yiddish incantation after something bad or sad is said. Once translated, it sounds like an odd nursery rhyme. It's to ward of the ayin hara (the evil eye).
9. Least favorite Jewish phrase:
"Nu?" (Meaning: "Well" or "So.")
10. What's your least favorite children's movie?
"The Little Mermaid." I strongly identified with Ariel due to our shared hair color, but Ursula gave me nightmares.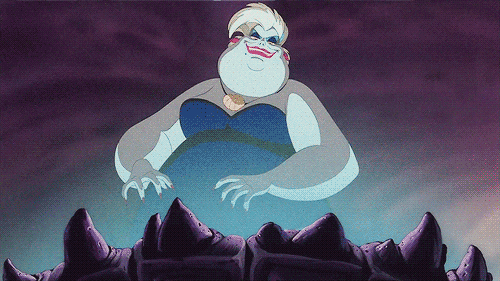 ---
Read More: 
This Woman Left Hasidism So She Could Become a Woman
From 'Millionaire Matchmaker' to a Giant Challah Bake for Kids, Bryce Gruber's Done It All
Ever Have Drama with Other Parents? This Jewish Mom Wrote a Play All About It
---