You know another thing to do when you're sequestered inside? Watch the Harry Potter movies. OK, it may be hard to watch all of them (considering there are eight plus the spinoff Fantastic Beasts, so technically nine), but you can try.
As of January 1, HBO has all of the Harry Potter movies available for streaming. So, cancel your plans (as if you're going anywhere during this polar vortex anyway), drink butter beer, and deck your house colors (are you a Gryffindor or a Ravenclaw?).
So, if Harry Potter is new to you or your kids, you may want to watch them in order. But for the rest of you, we've ranked all nine of the Harry Potter-universe franchise films, so you can make the best choice possible.
Some good things to remember: Harry ages with the films and books, so you can expect the older Harry gets, the darker the films get. While the films don't go beyond a PG-13 rating, definitely expect some adult-like content once Harry turns 13. So, you know, there's no awkward sex scenes (only kissing with clothes on!), but Voldemort can be pretty scary.
Let's not forget that the second Fantastic Beasts film, which centers around a few Jewish wizards, is coming out later this year. The film will focus on Grindelwald, the Goldsteins, Newt Scamander, Jacob Kowalski and Leta Lestrange (who will be played by Zoe Kravitz!).
So, get on you broomsticks – here we go (in order of least favorite to best):
9. Harry Potter and the Deathly Hallows Part 1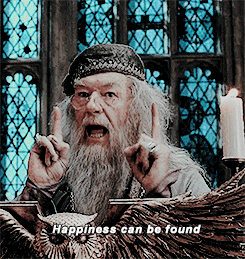 This movie admittedly has a lot of set up for the second one, which can be difficult to watch on its own, since most of it is getting us ready for the finale. Part of the problem is that much of the film involves watching Ron and Hermione bicker with each other on an aimless journey.
Even so, there are moments not to miss, like the Deathly Hallows scenes, meeting Luna Lovegood's dad, and Harry and Hermione's dance. The emotional nuance and vulnerability is done well here — also capturing a fundamental lesson for adults and kids: Happiness can be found. PG-13.
8. Harry Potter and the Chamber of Secrets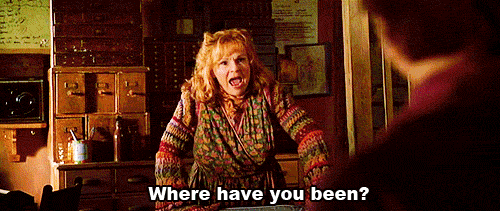 While this one is great in that Hermione takes on more of a lead role (and yay for girl power!), it meanders and lingers at times, so it can drag more than you may like. The plus side: It's the first movie with Dobby. PG.
7. Harry Potter and the Half Blood Prince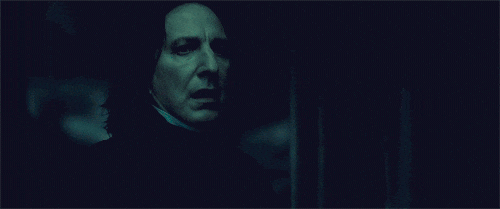 This film is a mixture of funny and dark, but in a way that seems almost off-kilter. It's definitely one of the darkest films, which means it's better for older kids (and there's some kissing!), as it centers around the fact that the trio are going through puberty pretty hard.
What it does do well is show Snape's betrayal (aka: Snape kills Dumbledore) while also getting more in-depth with Voldemort's backstory. Overall, it's a great watch (and Alan Rickman is flawless), and really delves into the nuances of the human condition, but some of the humor just wasn't there for me. PG-13.
6. Harry Potter and the Goblet of Fire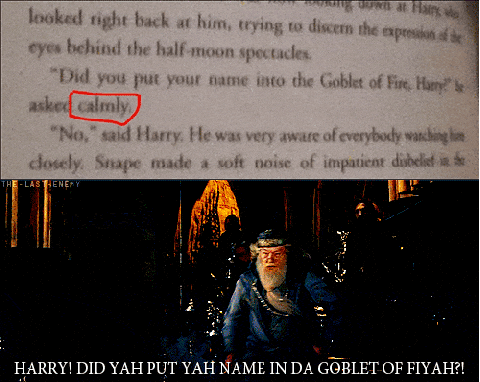 Yes, this is the one with Cedric Diggory (played by Robert Pattinson), so get ready. This film finally introduces the larger wizarding world beyond Hogwarts, which is super fun and compelling.
My main gripe? Voldemort's long awaited arrival was a bit of a disappointment. While the film is geared toward kids, it could have been a bit scarier (without being frightening in the "bad dreams" type of way). In that way, it doesn't resonate quite as much emotionally as I'd like it to, especially considering Harry is now faced with being the "Chosen One."
This is also the second film Michael Gambon took over as Dumbledore, which many fans weren't thrilled about or his performance in general. PG-13.
5. Harry Potter and the Sorcerer's Stone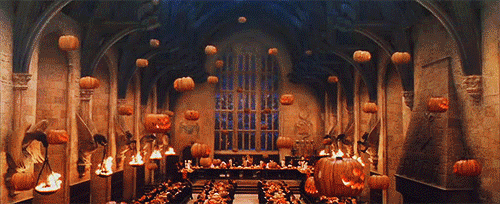 This is the first in the series, and for many (myself included), the nostalgia levels are high. It's the first film where we fall in love with Hogwarts — and it's also the film best suited to young kids.
Its strength is also, perhaps, why as an adult it may be your least favorite, as it's definitely the least nuanced (and heavily relies on the "good versus evil" trope). Your kids are gonna love it, if they don't already. Hedwig, Hagrid, Dumbledore, and all the old favorites are there. PG.
4. Harry Potter and Order of the Phoenix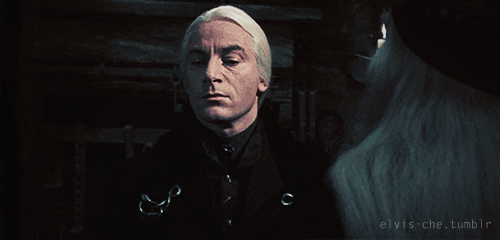 This is personally my favorite book of the series, since this is when Harry really starts to grow up — which the movies explores exceptionally well. It's especially great for older kids and tweens as they start to experience more feelings around jealousy and anger — and illustrates the importance of friends and community.
The ending scene in the Ministry of Magic against Voldemort is the thing movie magic is made of. Gary Oldman's last film in the series as Sirius Black will also give you a lot of feels. Ralph Fiennes as Voldemort also couldn't be more of a perfect casting, and of course, there's Jason Isaacs as Lucius Malfoy. PG-13.
3. Harry Potter and the Deathly Hallows Part 2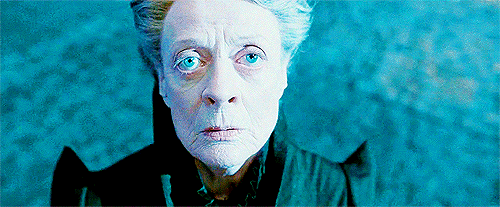 This is the film to end it all — and it provides a satisfying and spectacular end to a beloved series. But just a warning — many of our favorite characters die. We also finally see Snape portrayed as the hero, Alan Rickman more than rises to the occasion. Voldemort is chilling (but not overly so that older kids can't handle it), and Harry has to overcome all sorts of struggles that feel all too real, even in our non-magic world. On a purely cinematic level, this film has it all. PG-13.
2. Fantastic Beasts and Where to Find Them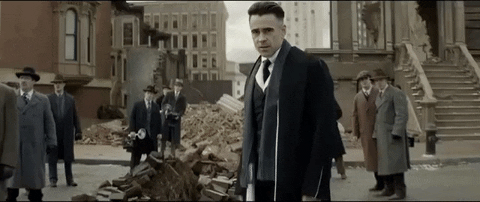 So, technically, this isn't part of the main Harry Potter books or films, but is a fun off-shoot that actually performs well. It's a prequel to the series, showing the rise of Grindelwald (which happens around the same time as the Holocaust, mimicking Hitler's rise to power).
The movie focuses on Newt Scamander and his magical creatures (which are adorable and worth watching just for the cuddliness), as well as the Goldstein sisters – and a teen with magical powers who can't control them (played by Ezra Miller). It's got the perfect mixture of darkness with whimsical fun. PG-13.
1. Harry Potter and the Prisoner of Azkaban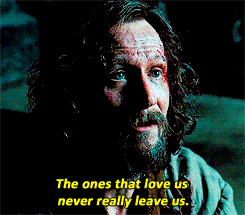 This book is a definite departure from the first two, in that it becomes more mature as Harry enters his teens. The movie follows suit, and part of this departure is also an aesthetic choice by director Alfonso Cuaron who adds in some bizarre moments, both funny and sinister.
Sirius Black and Remus Lupin are introduced — and we learn much more history on Hogwarts — as well as finally see what Death Eaters are (and they're pretty terrifying). The time travel plot mixed with the trio's newfound independence works well together — and set the tone for the films to come. PG-13.