We're loving the Olympics this year, and not just because of Aly Raisman winning at everything (which is a very LARGE part of it, naturally), but also because of Olympic swimmer Fu Yuanhui. The Chinese swimmer recently won my heart over in an unexpected way.
So, what did she do? She talked about her period–you know, that bloody mess that happens every month that your bubbe lovingly refers to as Aunt Flo. This is a big deal. While it may not seem like one, women are rarely able to talk about their periods without the media calling it TMI.
After the 20-year-old's 4×100-meter relay, she told reporters, "My period came last night and I'm really tired right now." How many claps can this level of honesty get? That's right, all of them.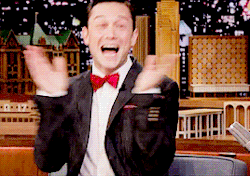 Regardless of whether you work from home, in an office, or are a stay-at-home mom, having your period is the worst. I don't need to explain why–you know what it feels like to get all the emotions ever, frustrating stomach aches and cramps, and bloating. Because of this, I can't even imagine what it's like competing in a worldwide athletic competition when Aunt Flo is in town.
Sadly, Yuanhui and her teammates finished in fourth place–although she didn't blame her score on her period–which is so brave and bold. She stated:
"But this isn't an excuse, I still did not swim as well as I should have."
While she's been getting some media attention for her cheerful and playful attitude, her honestly and realness is also refreshing. She isn't trying to sugarcoat anything–she just tells it like it is. And that's something I can easily respect.
---
Read More:
I Took a Vacation By Myself And It Wasn't What I Expected

4 Things You Should Do When Your Friend Loses a Spouse
Hilarious Dad Uses 'Pokemon Go' to Persuade His Kids to Do Chores
---