We thought 2018 was the year of Ruth Bader Ginsburg — but 2019 is also shaping up to be a very RBG-centric year. The documentary about her life was just nominated for an Oscar (mazel tov!) and, in spite of recent health issues, the 85-year-old Supreme Court Justice shows no signs of slowing down.
Which brings us to some very important news: Ruth Bader Ginsburg will be in the Lego Movie sequel. Yes, the iconic Jewish feminist is entering the world of animated Lego minifigures — which is something we didn't know we needed until this very moment.
The Lego Movie premiered in 2014 to overwhelmingly positive reviews, and the sequel — The Lego Movie 2: The Second Part — is out on February 8. The incredible voice cast includes a host of Jewish actresses: Elizabeth Banks, Tiffany Haddish, Alison Brie, Maya Rudolph, and Gal Gadot (who naturally voices the Lego Wonder Woman character). And, perhaps most important, the film also features a Lego version real-life superhero Ruth Bader Ginsburg (not voiced by RBG herself — she doesn't have time for that).
As director Mike Mitchell explained to USA Today, "These movies are so full of surprises. And we were thinking, 'Who's the last person you would think to see in a Lego film as a minifig?' Ruth Bader Ginsburg!"
"We're all huge fans," Mitchell added. "It made us laugh to think of having her enter this world."
RBG gave filmmakers permission to make her into an animated Lego, telling them, "Of course, I'd love to be a Lego figure. That would be cool." She first appeared in a teaser posted to The Lego Movie's Instagram on January 21st.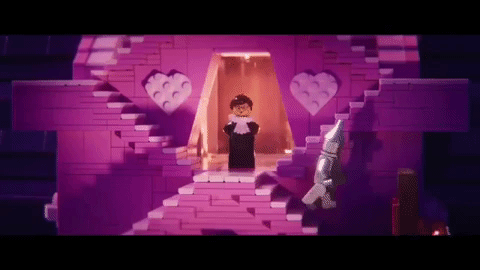 Of course, as with any proper kids' movie, there will be merchandise attached to the film. This means that not only will the RBG minifigure be seen on the big screen; it will be available for purchase, too. "It will even come with a gavel," Mitchell said.
We can't wait.