Lately, it seems the toy industry has been on fire lately–many toy companies are rebranding and creating more inclusive dolls (like Mattel's revamp of Barbie and Toy Like Me's new line of disability dolls, to name a few). Now there's Antebies dolls, which are the product of Jewish, Turkish born, and American educated cousins Valeri and Vera Antebi.
So, what makes Antebies dolls different? Well, they are organic, sustainable, and handmade by rural women in Turkey–which not only means the dolls are better for the environment, but it's empowering local women by providing them with employment. And, you're in luck, dear readers, because we're giving away one the Antebies dolls to a lucky winner. Details to enter are below the interview. (They are also available on Amazon.)
I was lucky to be able to speak with the creators and cousins, Valeri and Vera, about their inspiration, biggest pet peeve, favorite TV show, and favorite Ladino word (as they are have Sephardic roots in Turkey). (Ladino is the Judeo-Spanish language written and spoken by Jews of Spanish origin, which means it's a blend of medieval Spanish and words from Hebrew, Arabic, and Portuguese.)
Here's what they told us:
1. Favorite Ladino word:
Frittata (eating is a big hobby for both of us!).
2. Favorite comfort food:
Ice cream!
Valeri: Chocolate
Vera: Vanilla
3. What inspired you to create these dolls? How did you decide to use the materials you chose?
The journey to create Antebies began in the summer of 2015 when we moved back to Turkey—our home country—after years of living in NYC, studying at Parsons and working in the design industry. A recurring theme of reflection of our time away was an appreciation for the rich culture of handcrafted arts in Turkey. We wanted to find a way to marry the passion for design we had learned in New York City with the respect for our Turkish roots.
Searching for a way to use our talents in design, we found ourselves at a mini bazaar where we met a very talented, but disadvantaged, group of women from the countryside. After a long, tearful conversation, collaboration—and Antebies dolls—were born.
We have a family company specialized in producing, dying and printing knitted fabrics. Within our business, there is a very strong emphasis on organics. Therefore, using only the best quality organic fabrics we produce and trust was a natural choice.
4. What TV show have you binge watched?
All seasons and versions of "Project Runway."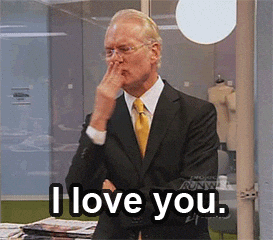 5. Biggest pet peeve:
Products that pretend to be organic.
6. If you were a Jewish holiday, which one would you be?
Purim! When we were kids, Purim parties were a big event and we used to design costumes each year for ourselves. Our favorite and funniest photos are also from those events.
7. Childhood goal:
We wanted to set a record for Guinness Records together.
8. Favorite podcast:
"Design Matters" with Debbie Millman & TED Talks.
9. What's the first thing you do in the morning?
Vera: Snooze my phone to sleep some more.
10. What's the last thing you do at night?
Valeri: Turn off my phone.
---
Enter to win one of the Antebies dolls below. We will choose one lucky recipient next Monday, April 4th.
---
Read More: 
Meet Sarah Aroeste, the Jewish Mom Revitalizing Ladino Music
Meet Hila Ratzabi: Poet, New Jewish Mom & Champion Schlepper
7 Female Celebrities You Probably Didn't Know Are Jewish
---