In case you missed it (which you probably did, and really, I hope you did), Well Rounded NY just published a "20 Under 1" list of babies teased as "Our hot list of 20 influential NYC babies." I feel like this represents everything wrong about the media world right now–why, why, why is it at all necessary to make "age lists" in general–but especially for babies?
This is basically code for "here's a bunch of cool and/or rich people's babies." Gross. There are so many things wrong with this–in that it is cultivating a culture of pressure for babies who can't even walk yet, suggesting that they need to live up to their parents' footsteps. And it also implies that only babies who come from already super influential families can do amazing things. Also, did I mention that is all in the name of a "luxury stroller" that most people can't afford?
The second thing that I find frustrating in general are "age lists," as if our worth is determined by how "successful" we are at a certain age. That kind of pressure is unhealthy–and also implies that the older you get, the more invisible and irrelevant you are (Gloria Steinem agrees with me, by the way).
I say this not as someone who is bitter because I haven't been on a similar list or accoladed for having young success–but because I have. And I still know that age doesn't actually matter–the person and type of work they do does.
Can't we just let babies be babies? And stop putting our own insecurities and pressures on them? Yeah, that'd be great.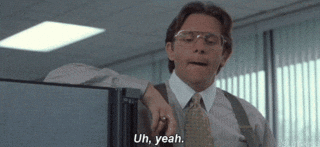 ---
Read More: 
Sarah Silverman & Rabbi Susan Silverman Dish About Sisterhood on 'The View'
Billie Lourd Opens Up About Mom Carrie Fisher & Grandmother Debbie Reynolds
I Took a Vacation By Myself And It Wasn't What I Expected
---