This is gonna be an amazing year for Jewish TV, I can just feel it! The most anticipated Jewish show of 2020 (at least for me) is Hunters, created by David Weil and produced by Jordan Peele. It stars Al Pacino as the Jewish leader of an eclectic group of vigilante Nazi hunters who are trying to stop a plot to launch a Third Reich in America.
I've been writing about how excited I am for this show for a while — specifically, how excited I am about Pacino's Yiddish accent — and I'm happy to let you know that we finally have a release date: Hunters will premiere on Amazon Prime on February 21. You can bet that reminder is already on my Google Calendar!
Amazon just released another official trailer, which gives us glimpses of exciting, new information — including the fact that Pacino's character is a Holocaust survivor. The show's creator says that Hunters is inspired by stories from his grandmother, who is herself a survivor. While the previous teasers and trailers have been more ephemeral and mysterious, this one finally grounds us into the exciting and dark world of the show, set in New York in 1977, uncovering the series' full premise and important plot points.
The trailer starts with a Jewish funeral and shiva with Jonah Heidelbaum (played by Jewish actor Logan Lerman), who is mourning the loss of his grandmother, who was murdered by a burglar. Judging by the condition of his face, Jonah —who witnessed the shooting — tried to assail her attacker.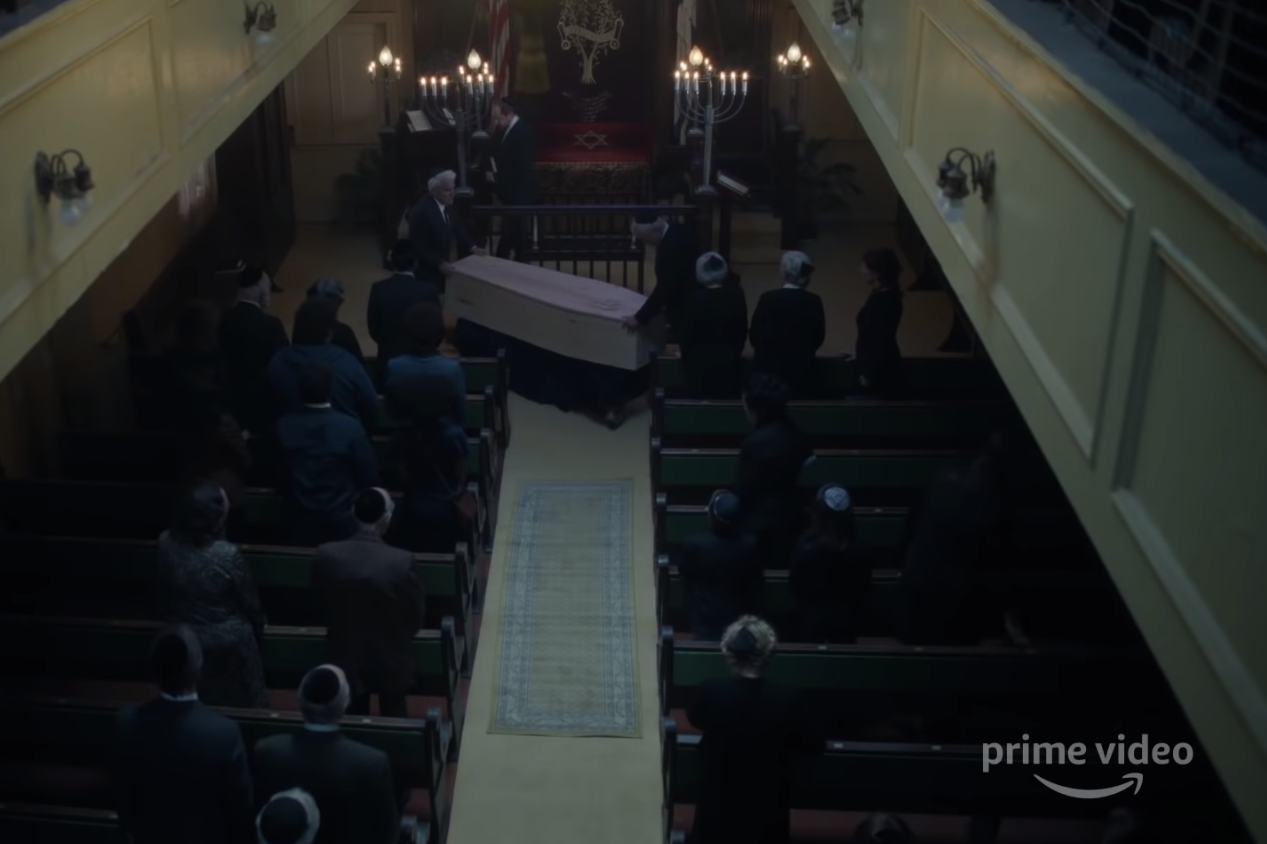 Jonah is then approached by Meyer Offerman — played by, yes, the one and only Pacino — who expresses his condolences. He then pulls up his sleeve to reveal a tattoo of a number, the Nazi method of identifying prisoners at Auschwitz, and tells the young man that he and his grandmother were in the camps together. So Pacino's character is not just a Jewish Nazi fighter, he's a Holocaust survivor with intimate knowledge of Nazi atrocities.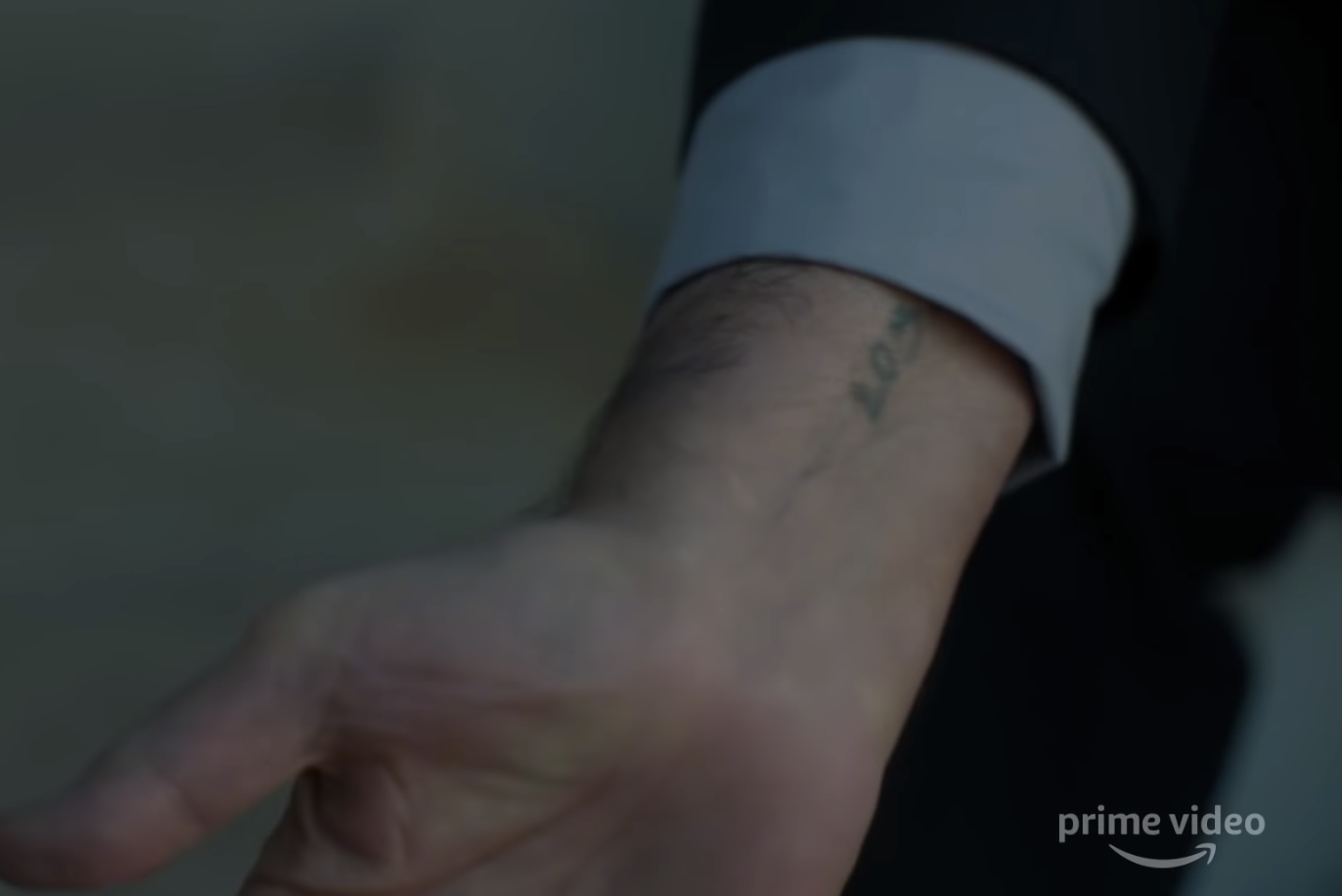 As the trailer unfolds, we find out that Jonah's grandmother was not killed in a simple burglary — she was probably murdered by a Nazi. You see, Pacino's character reveals that he and his grandmother started a group called The Hunters.
"Your grandmother wished to protect you," Meyer tells Jonah.
"From what?" he asks.
"From Nazis, goddamn Nazis," Meyer answers. (In other words, a perfect Pacino line!)
"There's evil living here," Meyer says. And we see the evil he talks about in the trailer: a man in a laundromat with a Swastika tattoo, and a supposed Nazi reading a book, sitting in his backyard and wearing an apron, who says, "They blinded themselves to us. You can get away with anything in America."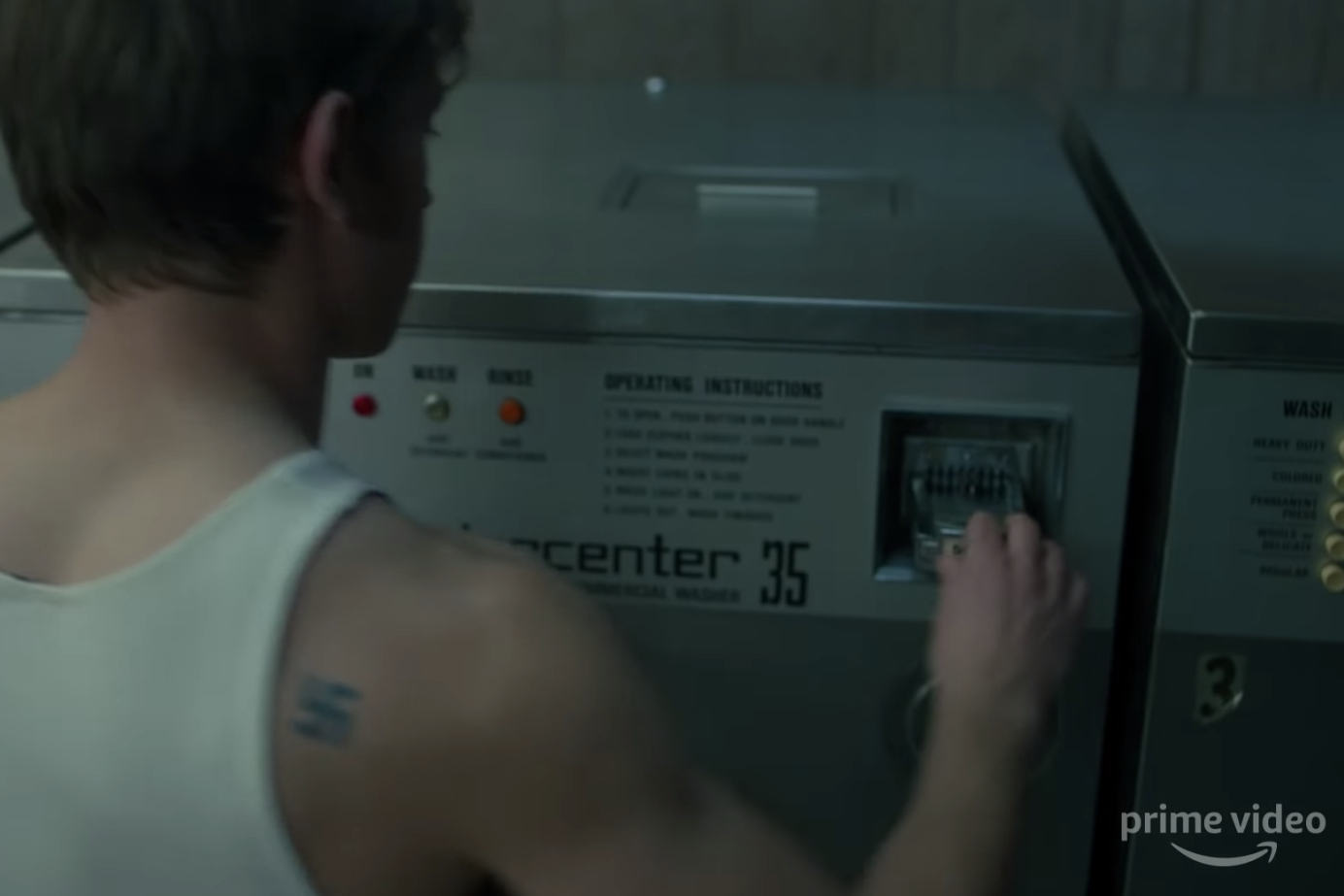 We're then introduced to the members of The Hunters. There's a lock-picker, Roxy Jones (played by Tiffany Boone). There's a spy, Sister Harriet (Kate Mulvany), and a soldier, Joe Torrance (Louis Ozawa Changchien). There's a master of disguise, actor Lonny Flash — played by member of the tribe Josh Radnor — and a presumably married weapons-expert duo, Mindy and Murray Markowitz, played by Saul Rubinek and Carol Kane (love!).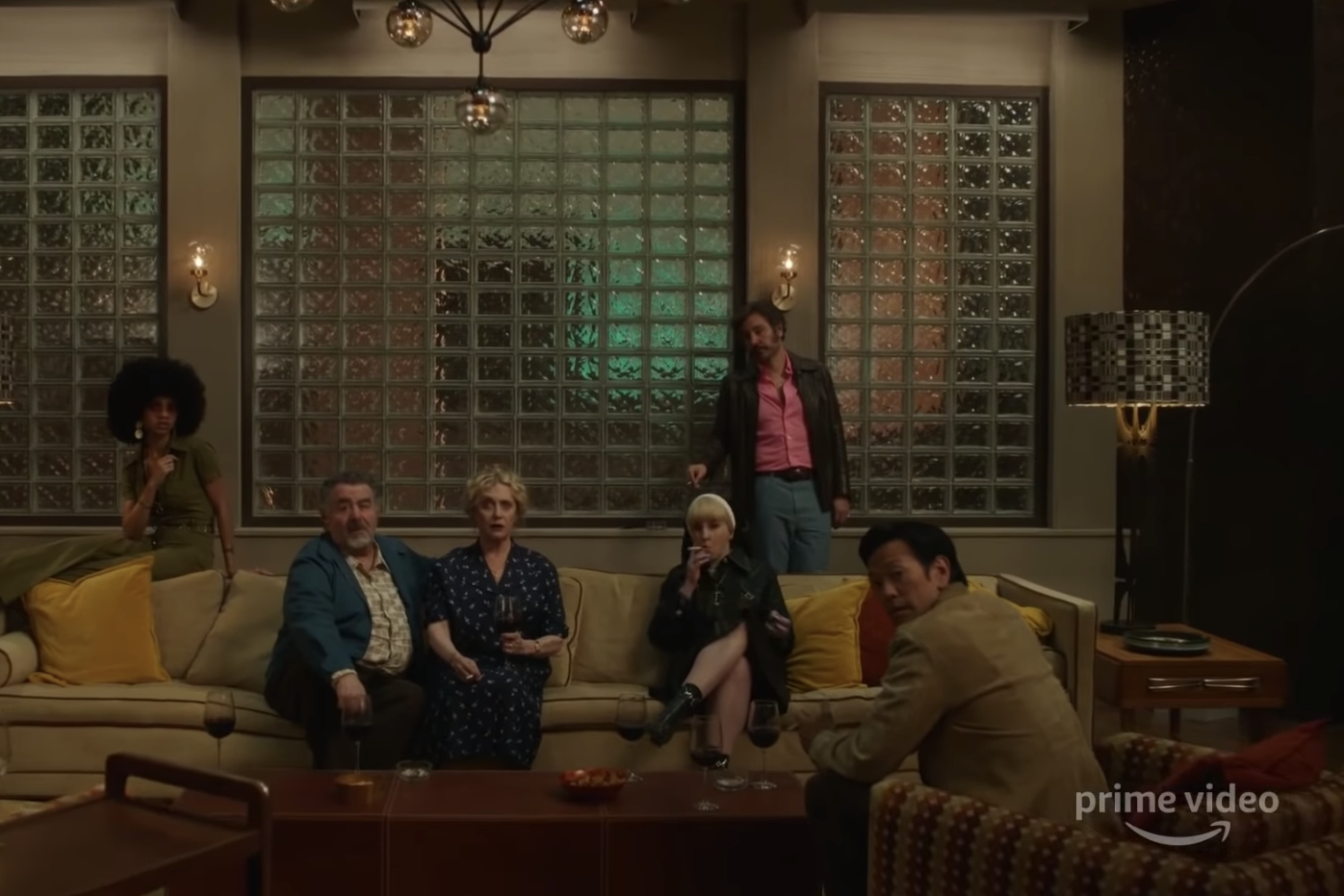 Young Jonah joins the group, after Pacino as Meyer tells him, "You know what the best revenge is? Revenge." (Honestly, it's an iconic line!)
But it's not so simple. You see, an FBI agent, played by Grey's Anatomy veteran Jerrika Hinton, is on the trail of both the Nazis and the hunters —  who are, after all, a group of vigilantes acting against the law. "There is a right way, and a wrong way to get justice," she tells Jonah.
But the trailer seems to disagree. "Revenge is Righteous," the trailer reads, juxtaposed with fight scenes, gore, and intrigue.
This trailer is truly a feast for the eyes and soul. It's impeccably made and wonderfully cast but, more than anything, the energy these badass Jewish Nazi fighters brings to this show is exactly what we need in this moment of rising racism and anti-Semitism. I'll personally be counting down the days until its release!
Image via Amazon Prime