Maureen Rubin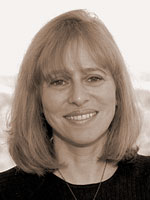 Maureen Rubin is an Emeritus Professor of Journalism at California State University, Northridge. Prior to
joining the faculty, she was a speechwriter and communications director in the White House, Congress
and non-profit organizations. She is on the board of The Braid (formerly Jewish Women's Theatre),
wrote stories for them to perform, and has published in a variety of academic and popular media.