Last February, our favorite Jewish papa, Andy Cohen, welcomed his son, Benjamin. Since then, we've been kvelling nonstop about how darling baby Ben is. From his "Semitic" head of hair (Cohen's words, not ours!) to his adorable pulkes. (OK, those are definitely our words. And while I'm not really a fan of calling babies delicious, even I can't deny how juicy those legs look!)
But as it turns out, all that cuteness comes from seriously strong genes: The Bravo producer and host recently shared amazing childhood pictures of himself on Instagram, and the similarities between baby Andy and baby Ben are honestly quite uncanny! We've put images of the two side by side because it really is incredible to see just how much they look alike: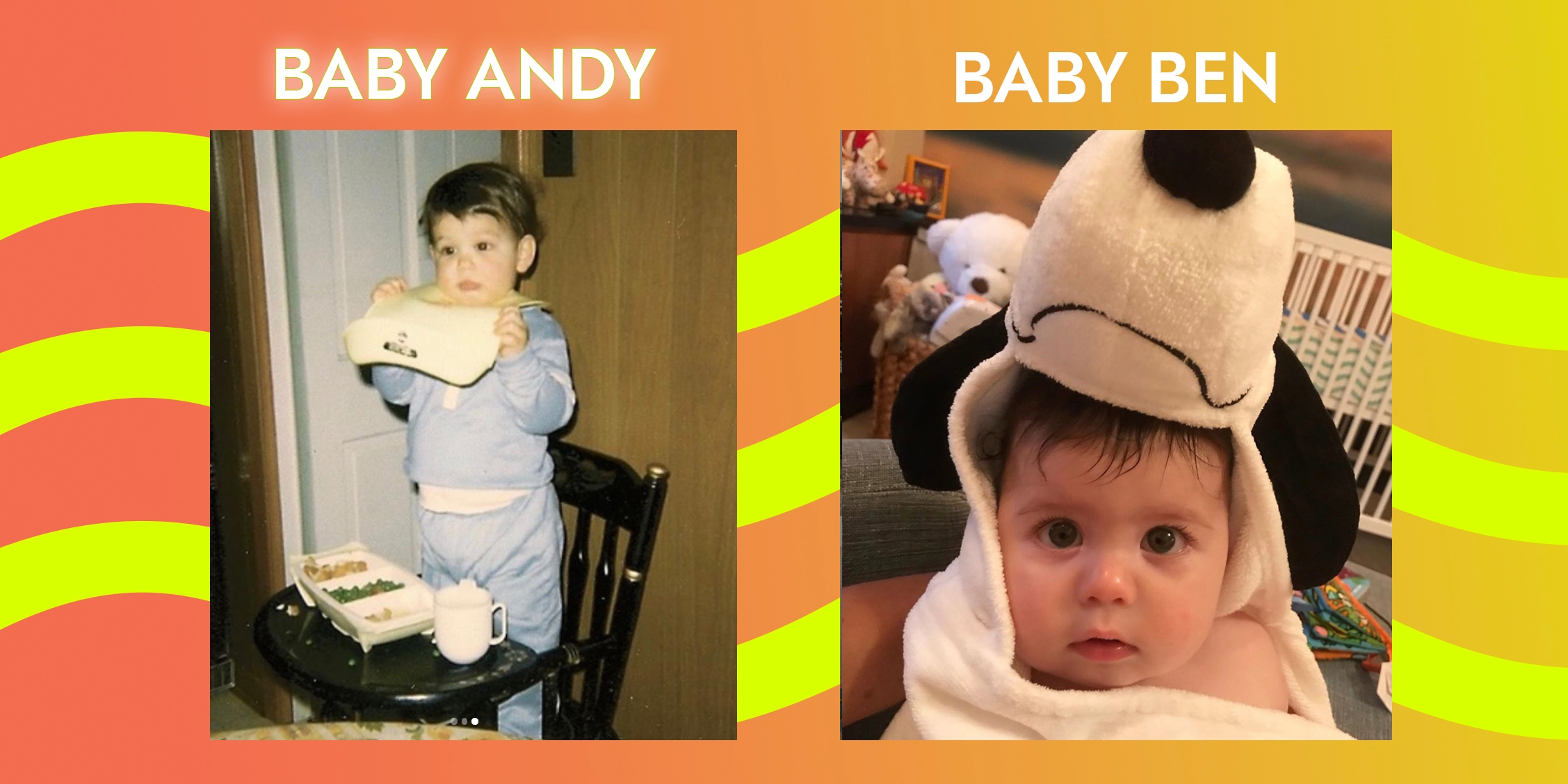 They have the same luscious thick black hair! The same big doe-like eyes! The same apple round cheeks!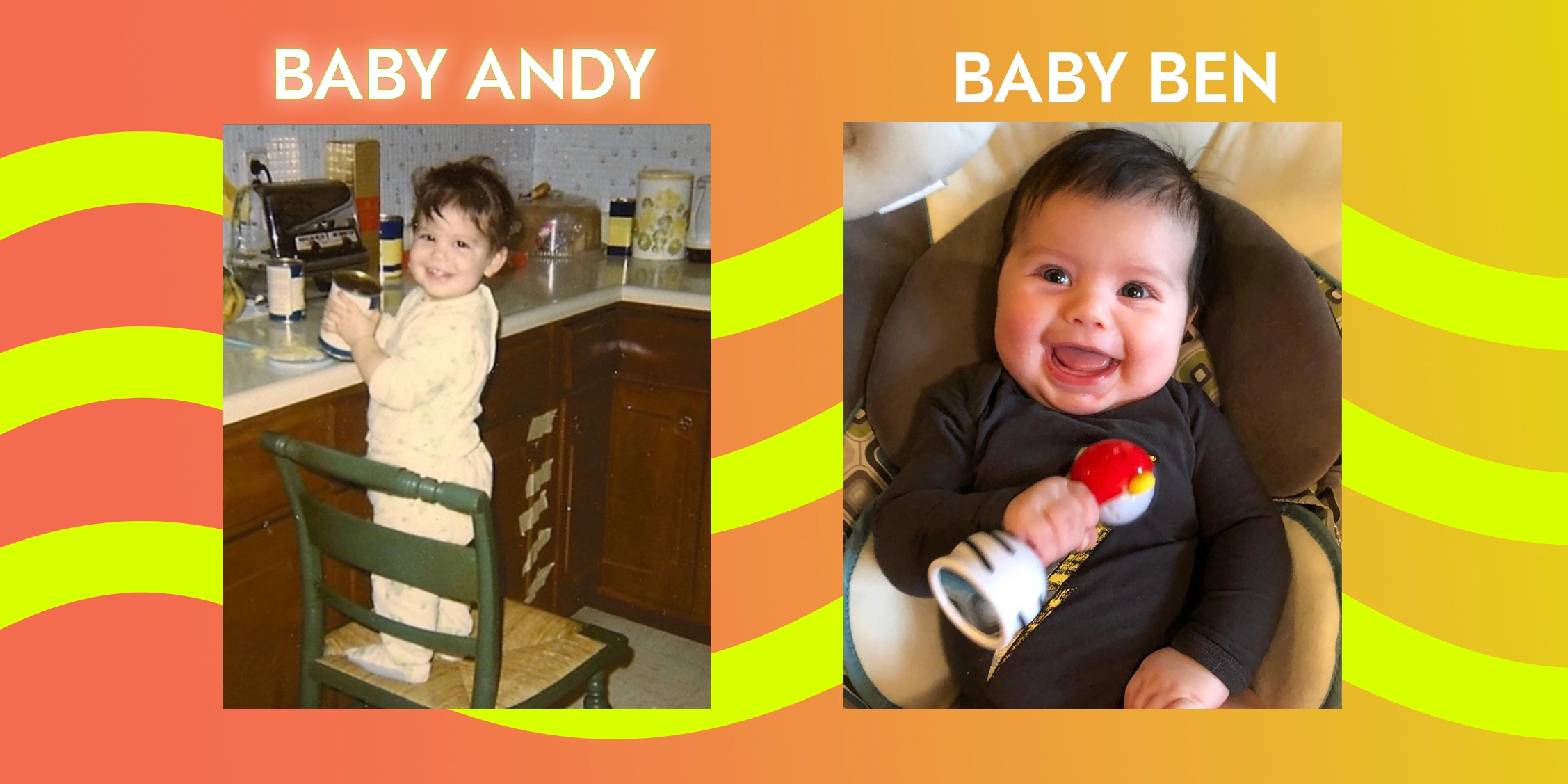 The same button nose and winning smile! The same wise and pensive baby look! Both young Ben and little Andy are truly meant for the baby modeling life.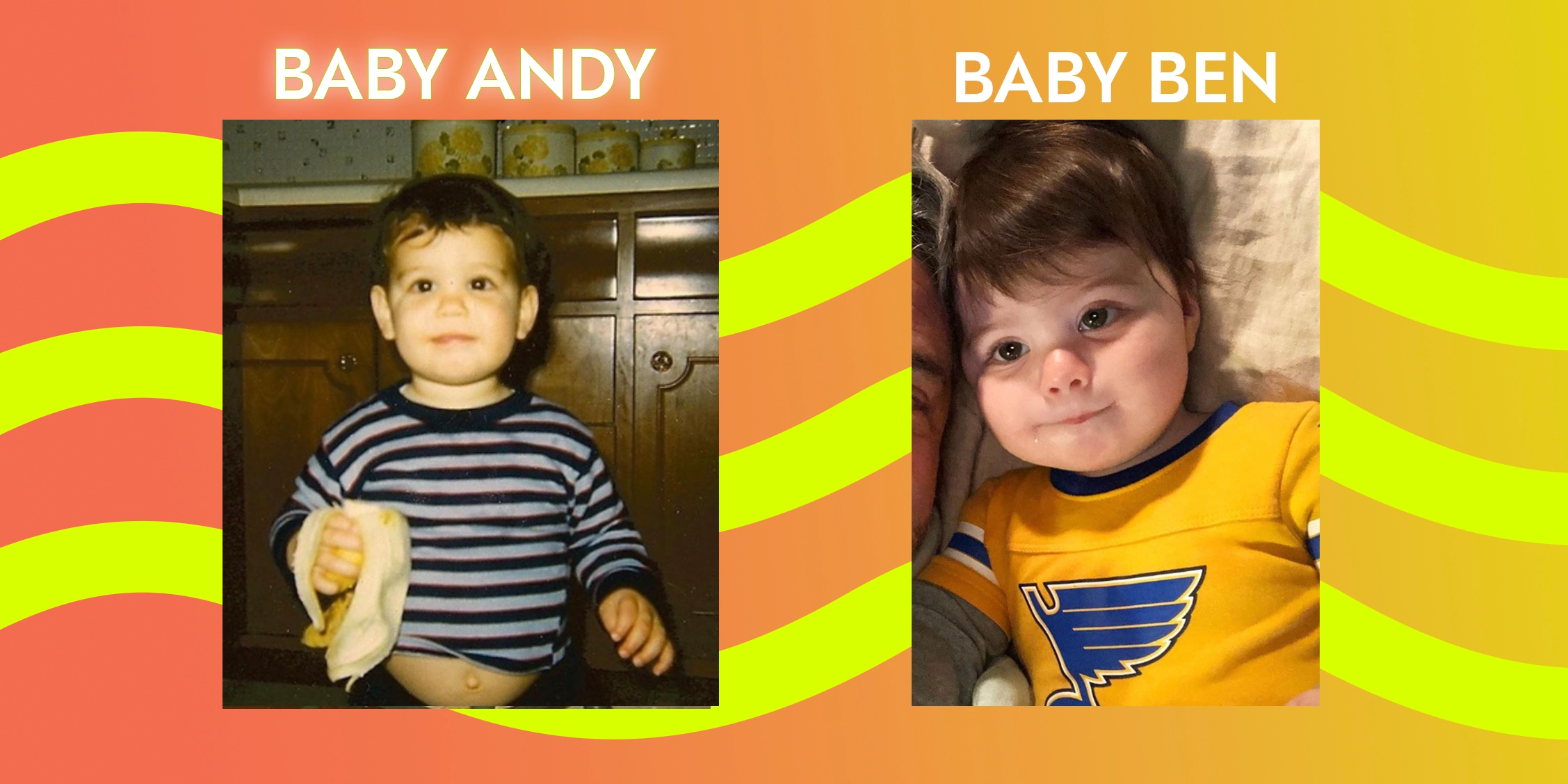 We love these throwback photos so much! From the outfits to the background — especially that 1970s kitchen, featuring flowery containers with their wooden lids, the linoleum backdrop, and the old-school baby-proofing (AKA masking tape) on the cabinets. We also love to see baby Andy eating a banana and what appears to be an entire package of peas. It's just adorable.
Cohen, 51, was raised in St. Louis by his lovely Jewish parents, Evelyn and Lou Cohen. (His sister, Emily Rosenfeld, is a jewelry designer who also makes lovely Judaica!) Judaism was an important part of the family's life — his mother was the former president of the National Council of Jewish Women-St. Louis Section, and Andy was bar mitzvahed at Brith Sholom Kneseth Israel synagogue.
It looks like when it comes to a Jewish upbringing, baby Ben and Andy are also #twinning. Andy belongs to Congregation Beit Simchat Torah in New York. This Hanukkah, he posted a picture of him and Ben lighting the menorah. He also shared this photo of his parents wearing adorable holiday sweaters with images of Andy and his dog, Wacha, on them, along with images of dreidels and the word "mazel." This family is truly a gift!
From generation to generation, we're totally kvelling over the extended Cohen family!
Images via Andy Cohen's Instagram