Mazel tov to Bar Refaeli! The Israeli supermodel just had her third baby — and her first baby boy. The 34-year-old has two daughters,  Liv (born in 2016), and Elle (born in 2017), with husband businessman Adi Ben Ezra.
Throughout her pregnancy, Refaeli has been happily celebrating her latest creation — with Instagram pictures of her growing bump.
Her mom, former model Tzipi Refaeli, shared the news of the birth of her grandson with a moving Instagram tribute to her daughter. "My swan, our love child, yesterday you brought a boy into the world, your third child, we want to shout into the world our love and appreciation for you and for all the good you spread around you," she wrote.
She called her daughter "a gift to the world, a wonderful friend, a great sister, a daughter who shines like the sun to her parents, an enchanting and loving wife," as well as "the best mom."
It's a very moving message, especially considering this is a very fraught time for the Refaeli family. The Eurovision host is currently in the process of a plea bargain to avoid jail time for alleged tax evasion and perjury. Her mother, who is facing similar accusations, may have to serve 18 months in jail as part of the plea deal, while the supermodel would have to do community service.
On a radio show on Israel's 103 FM, Tzipi Refaeli refused to go into the family's legal situation, but she said she said that "there are so many good people, with a great big heart. I read [their] messages [of support] and tear up."
She also said that she cried during the birth of her newest grandson — which she says lasted three hours — because she was so moved.
The birth of Refaeli's newest baby also coincided with the launch of a project that Refaeli and her brother, model On Refaeli, participated in: It's called "Stop This Story!" — an online campaign to help raise awareness and stop anti-Semitism, using an Instagram AR filter. (And it was launched with a video series narrated by none other than Dr. Ruth!)
Since the Instagram account and filter went live while Refaeli was giving birth to her son, we assume she sent her awareness-raising selfie in advance, and not from the hospital room!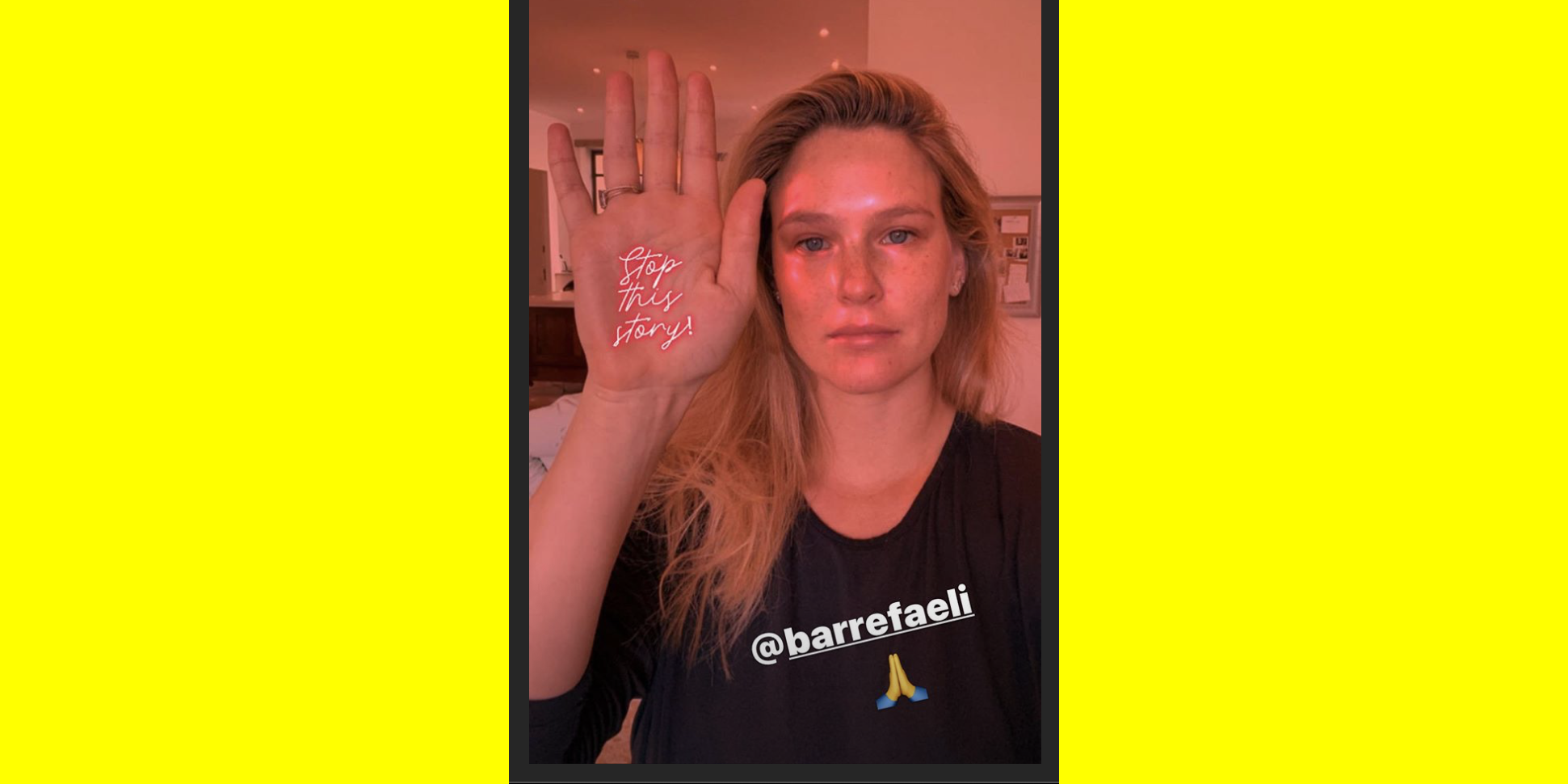 In the midst of all this excitement, Refaeli is staying off social media and has not yet announced the name of her little bundle of joy. But we know she is treating herself: Her mother posted a photo of a big platter of sushi that she got for the new mom of three — a post-pregnancy tradition we can all relate to.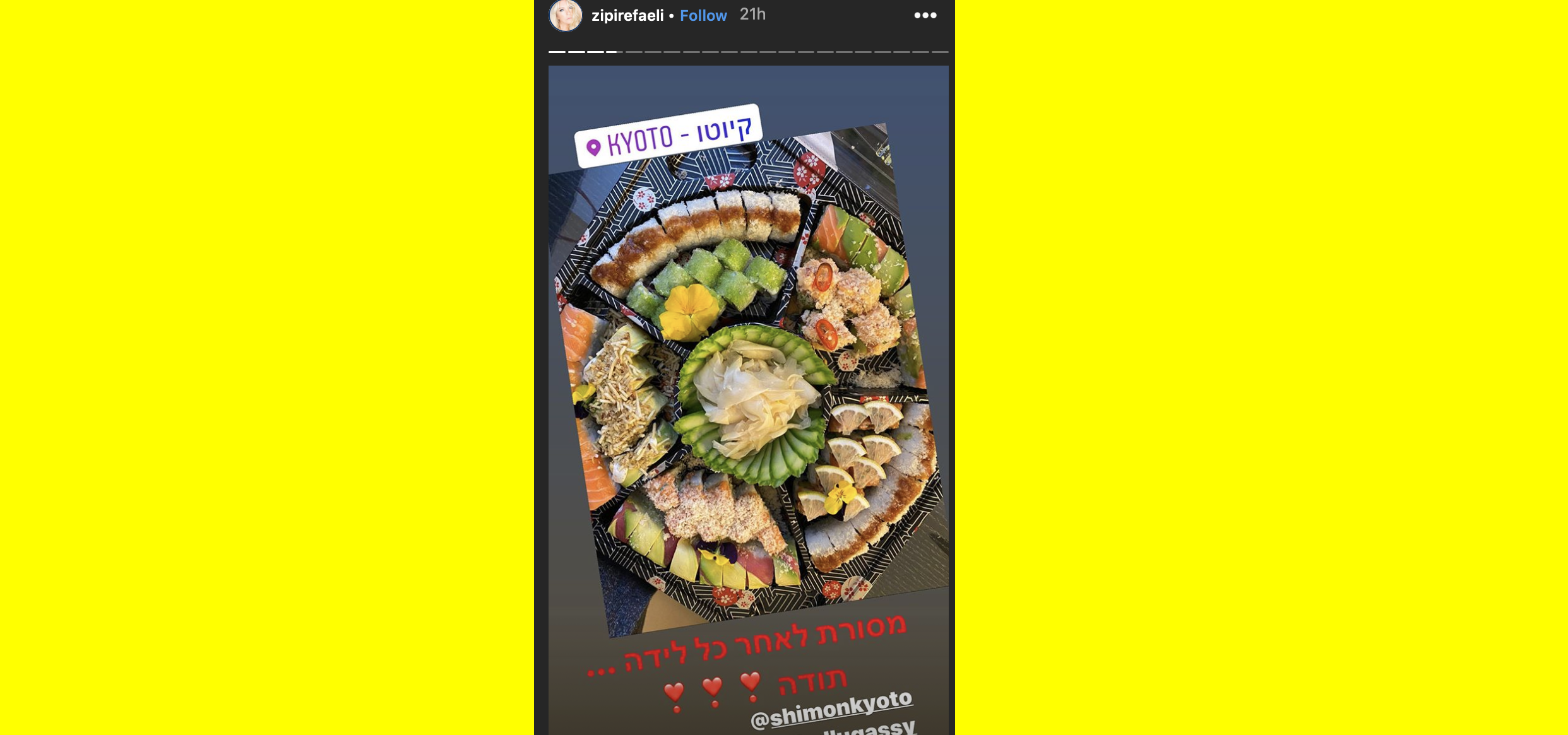 Mazel tov to Refaeli on her new baby! We're so happy for her.
Image via Bar Refaeli's Instagram