Let's be real, pandemic fashion is…  not so great. My daily Covid-19 wardrobe is basically sweatpants, unkempt hair, and a look of constant despair. But one way to make this pandemic more stylish? Get yourself a cool designer mask! Mine has flowers and birds on it — because we all need a splash of color in our lives. Plus, my stylin' mask has kept me (pu, pu, pu!) germ-free and looking fairly decent.
But can you get a pandemic face mask that is both stylish — and Jewish? I went exploring on the World Wide Web, and I'm here to tell you the answer is yes! In fact, there's more than one stylish Jewish face mask out there. While these masks aren't medical-grade, they will certainly help keep you more protected while walking around town during this pandemic. So, let us peruse our favorites:
 Oy Vey mask (Unkosher Market $22)
Unkosher Market has provided us a mask that expresses our concern about this pandemic, Jewishly. I mean, if there's any reason to say "oy vey," a pandemic is surely one. Also, can we talk about how sexy this ad is? Oh my!
Chai Mask (Ella Judaica $19.75)
Stay healthy and alive, Jewishly, with this chai mask (yes, chai means "alive" in Hebrew). These masks from Ella Judaica are machine washable (phew!) and have beautiful, embroidered details. And you can even get a kippah to match your face mask. Now that's fashion!
Evil eye mask (Ella Judaica $21.75)
Keep away the evil eye with this evil eye mask. We love this simple embroidered pattern with its lovely blues.
Hamsa mask (Ella Judaica  $19.75)
Get some extra protection with this hamsa mask, that will protect you from viruses and the evil eye. I'd call that a pretty good deal!
Hamsa print facemask (Case rocket $18.88)
We can't get enough of hamsa prints. This one is slick and cool — and will keep your good fortune. We dig it.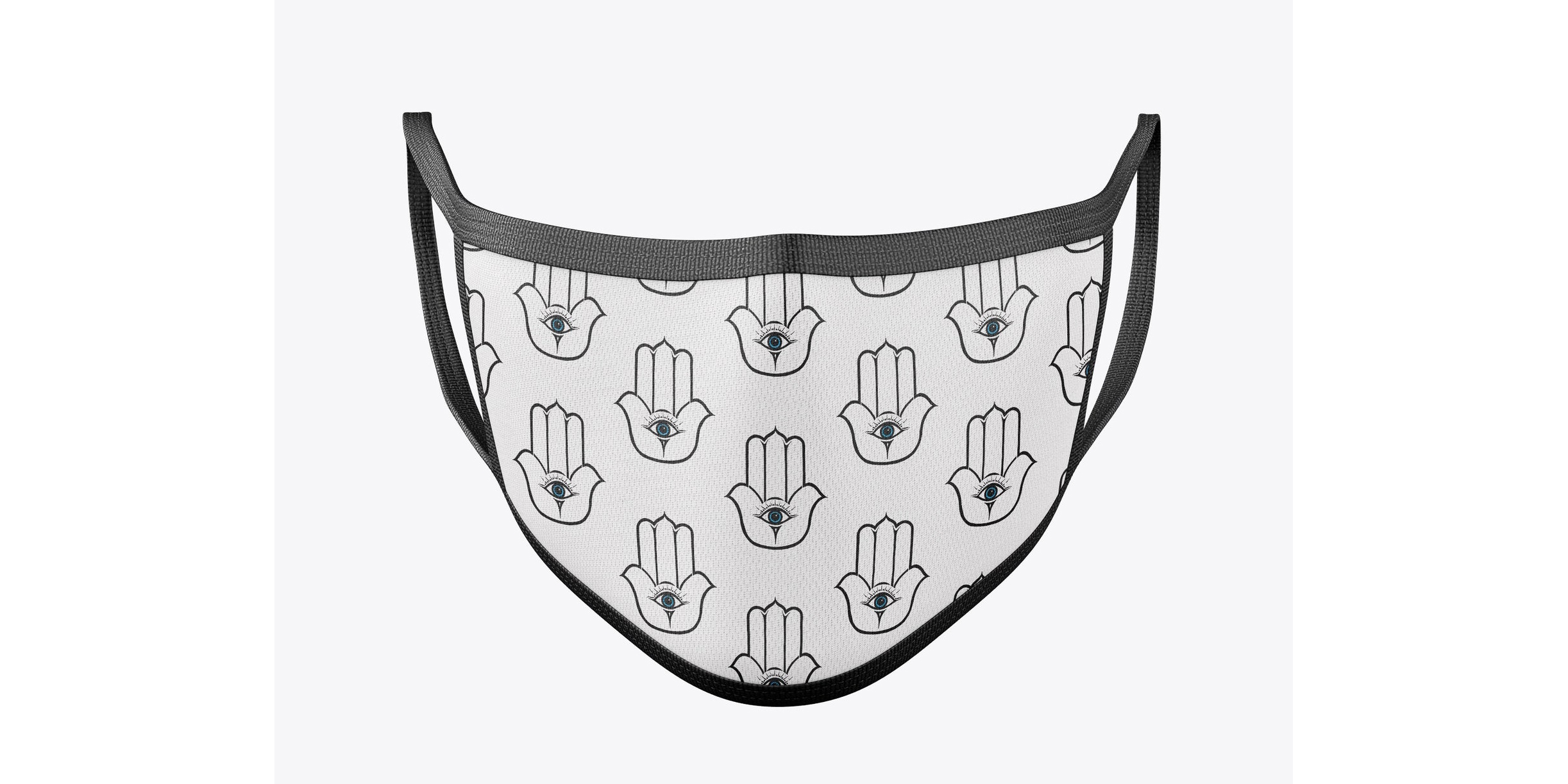 Mah Jongg mask (Tchochkes Desings $12.00)
This affordable mask comes in a bunch of Jewish designs, including Jewish stars, Hebrew letters, matzah print, and, most importantly, mah jongg tiles. Honestly, it's perfect.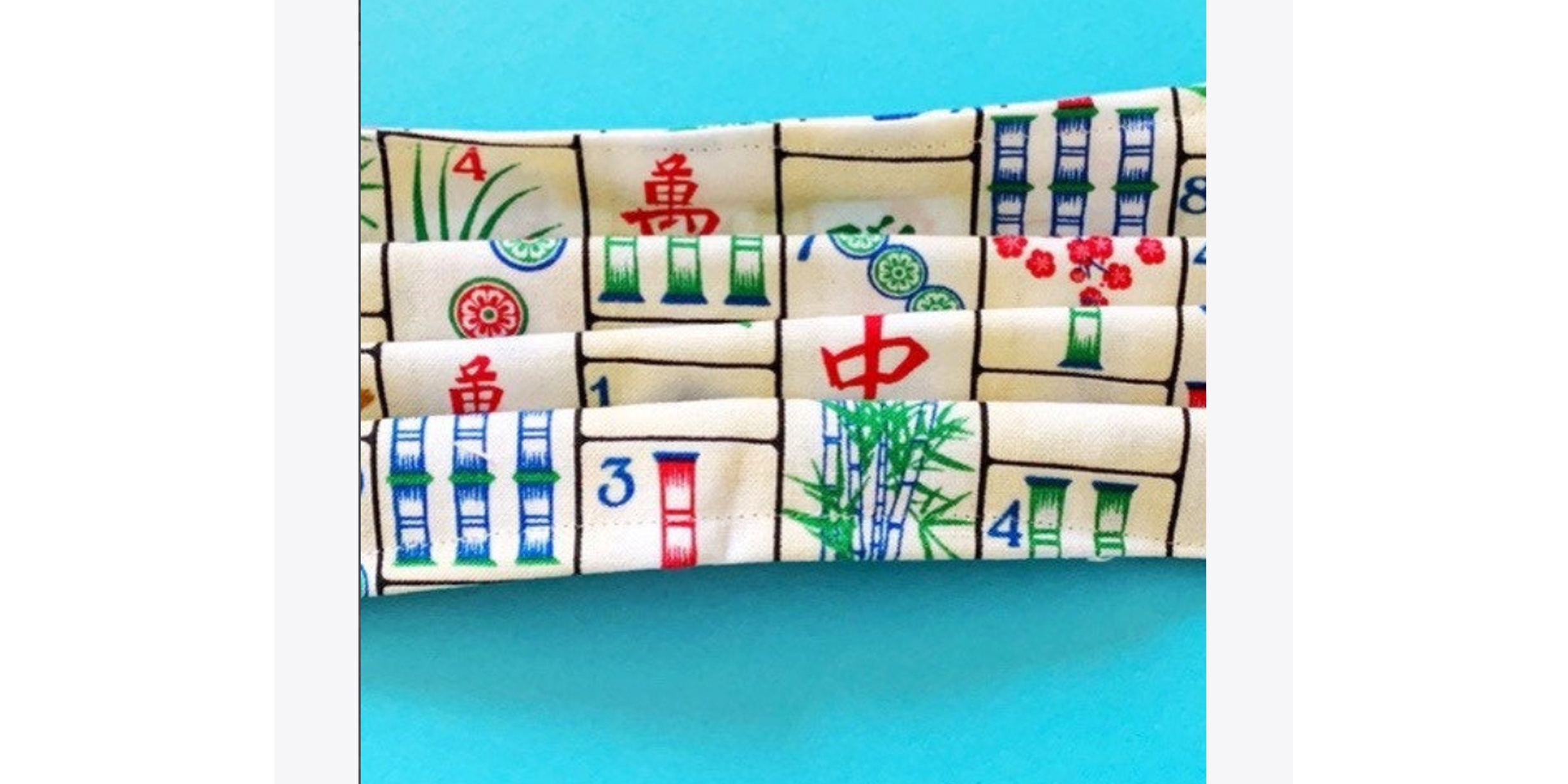 Hamsa rhinestone mask (QueenofQuarantine $29.99)
This mask is on the more expensive end, but it's got serious bling in the form of a bedazzled hamsa. Seriously, if you want to make a statement, this is the mask to go with.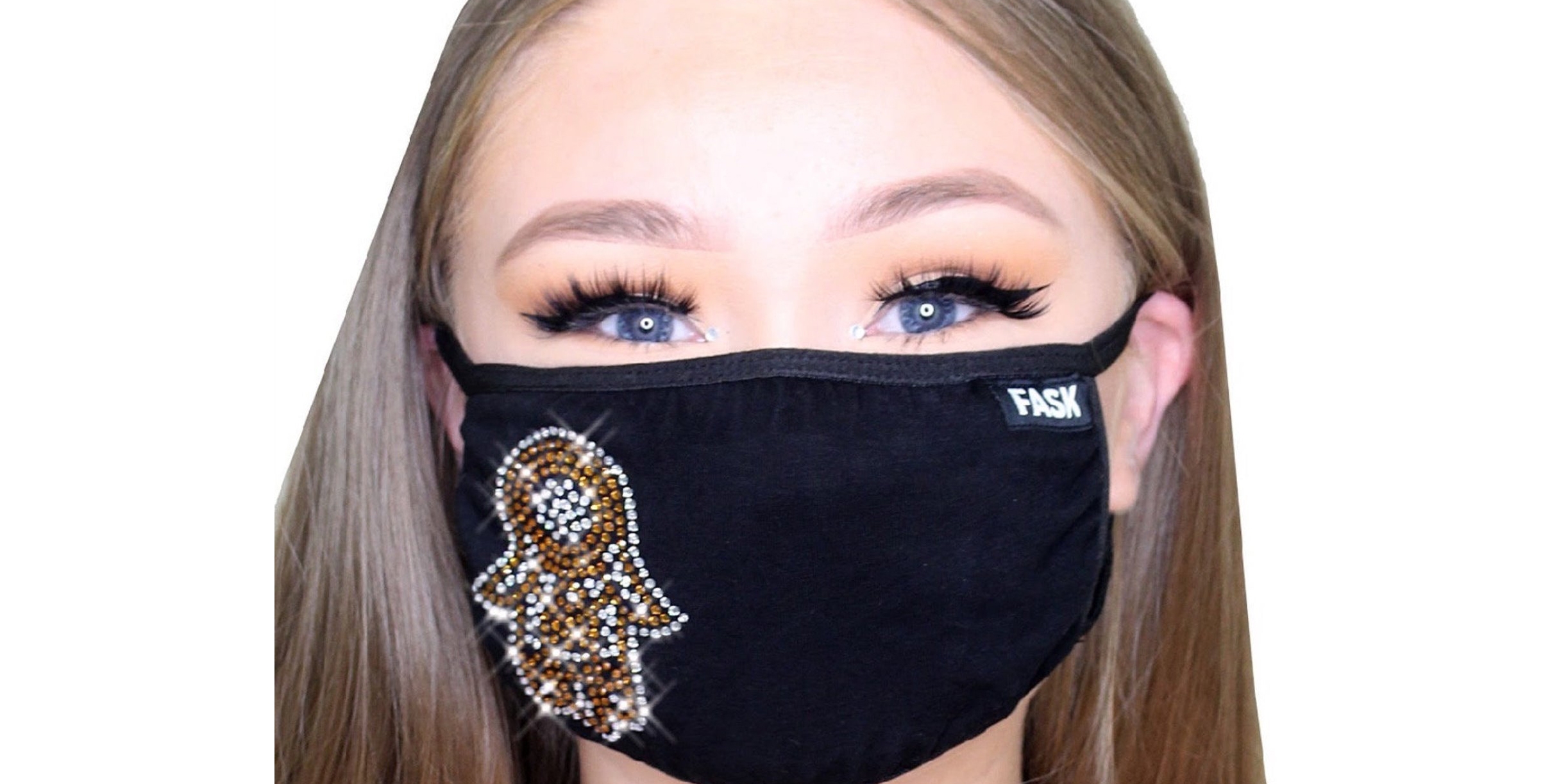 Star of David print facemask (CrayonKidsDesigns 14.99$)
Sometimes, you just want to keep it straight and simple. This blue mask with stars of David is unmistakably Jewish and, honestly, pretty cute.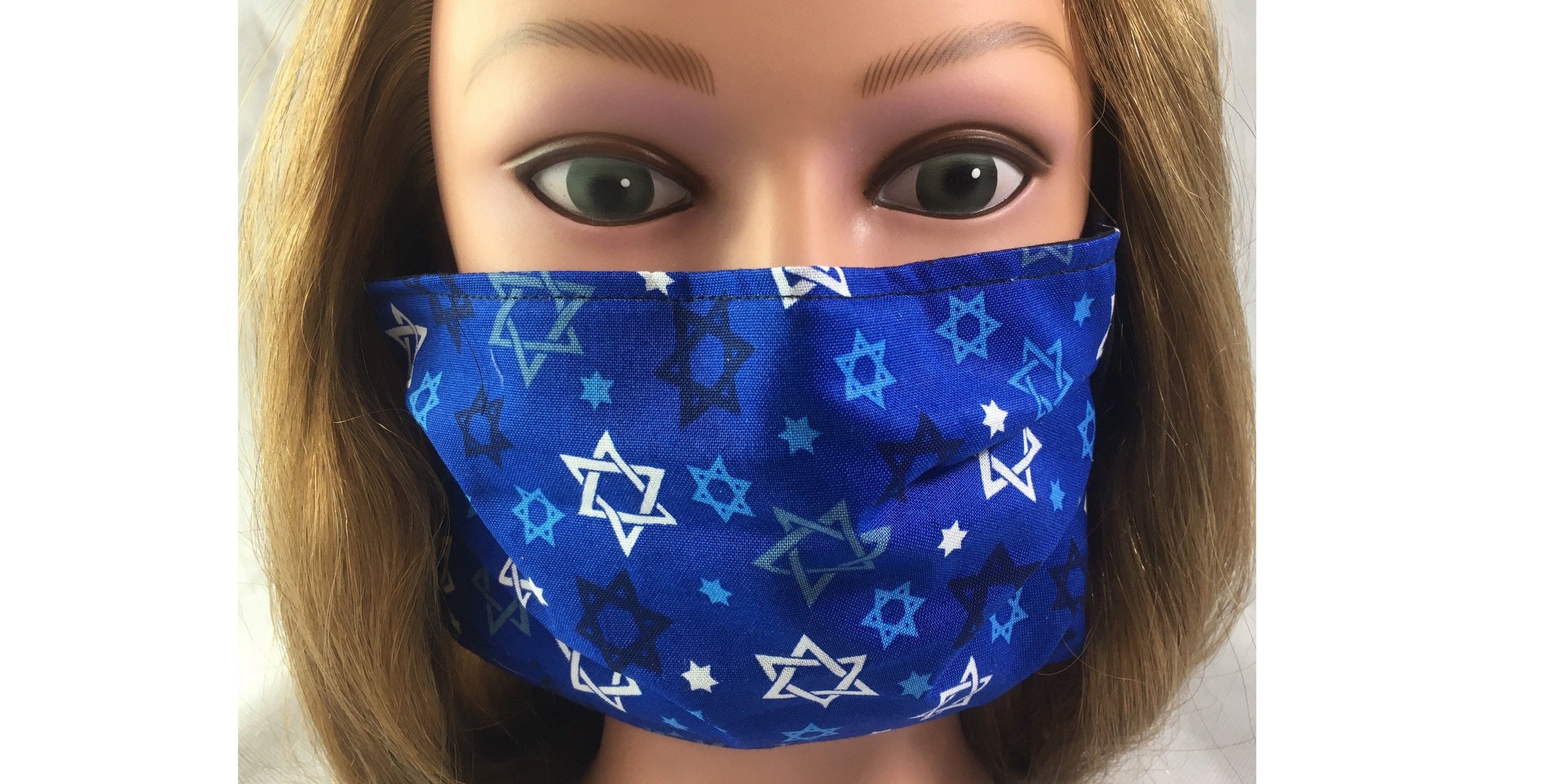 New York crotch facemask (TeesGoBling $15.00)
This cute bedazzled mask is supposed to say "New York Strong" in Yiddish. But because its maker is not a Yiddish speaker, they didn't notice that the letters got inverted, spelling "New York Crotch" instead. Honestly, it's a hilarious mistake, but it's also the perfect mask. It looks shiny and Jewish, to those who can't read the Hebrew letters — and will get a hearty laugh out of those who do. And let's face it, we could all use a laugh right now!