I might be a little disappointed in this year's family Hanukkah pajamas offered by Target, but that doesn't mean that the chain isn't filling me with lots and lots of Jewish joy. I have a lot of Hanukkah Target products from years past adorning my home — from throw pillows to whale-shaped menorahs to Rugrats sweaters — and I've generally found them to be of good quality and thoughtfully made. Sure, it's all mostly in shades of blue, but there are also some surprise colorful contenders.
A motif that keeps coming back in Target's Threshold line this year is the imagery of doves and olive branches — the Jewish symbol of peace, based on that dove from the story of Noah. As we are going through a big storm in the Jewish world right now, we all need some peace paraphernalia in our homes.
Here are some of our favorite Hanukkah Target buys for 2023: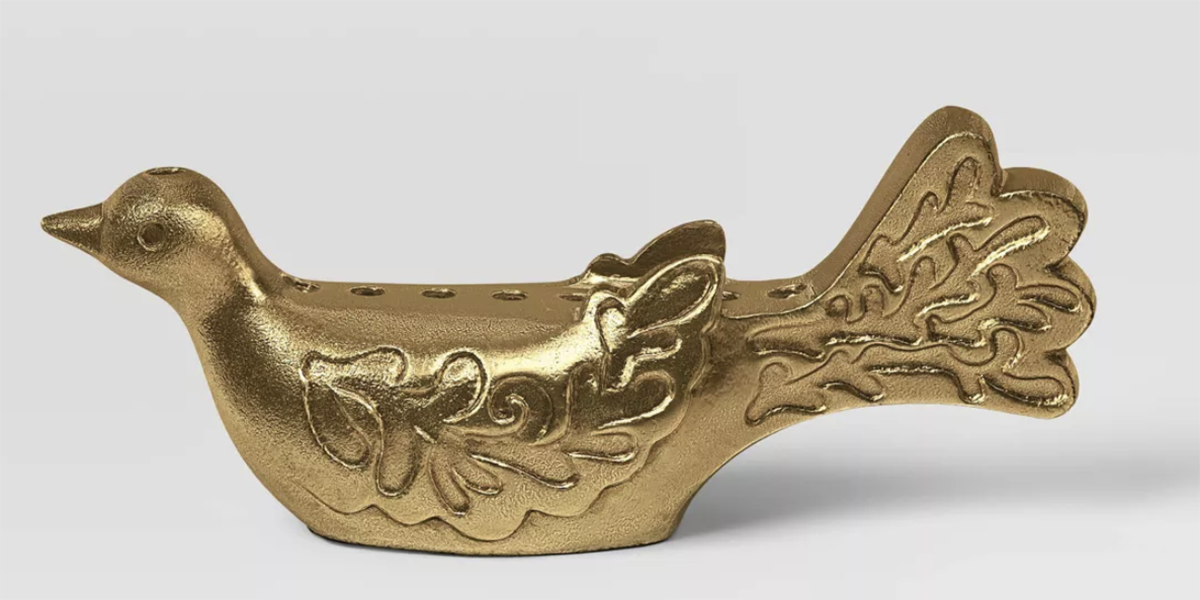 This bird menorah is a perfect mix of fancy and cute, with a little branch motif in its feathers.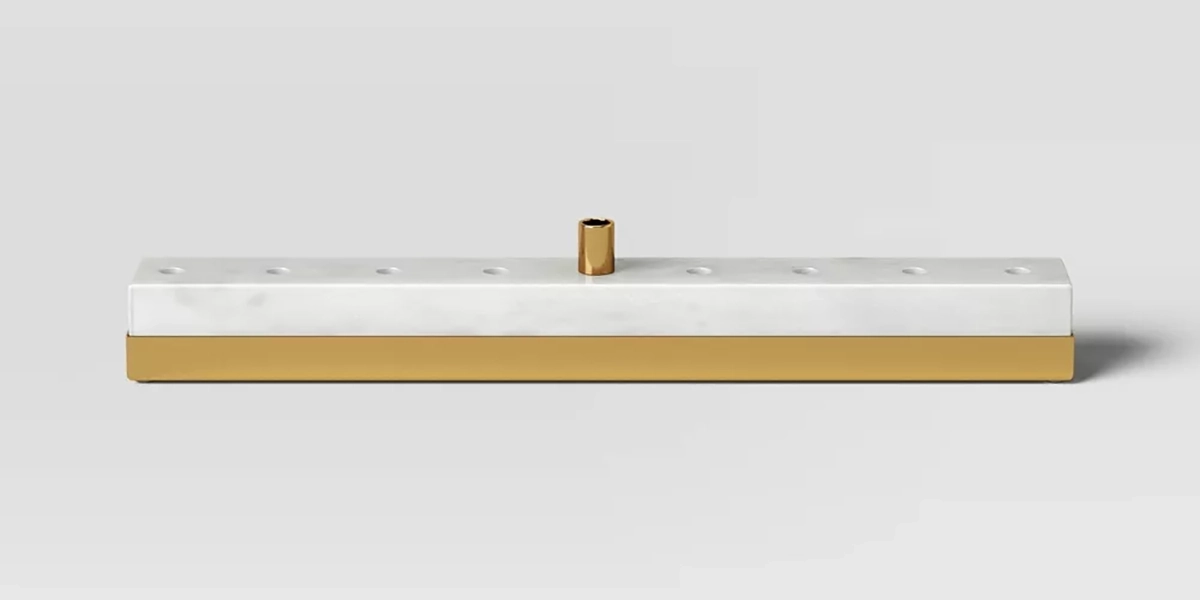 This sturdy menorah is classy and understated.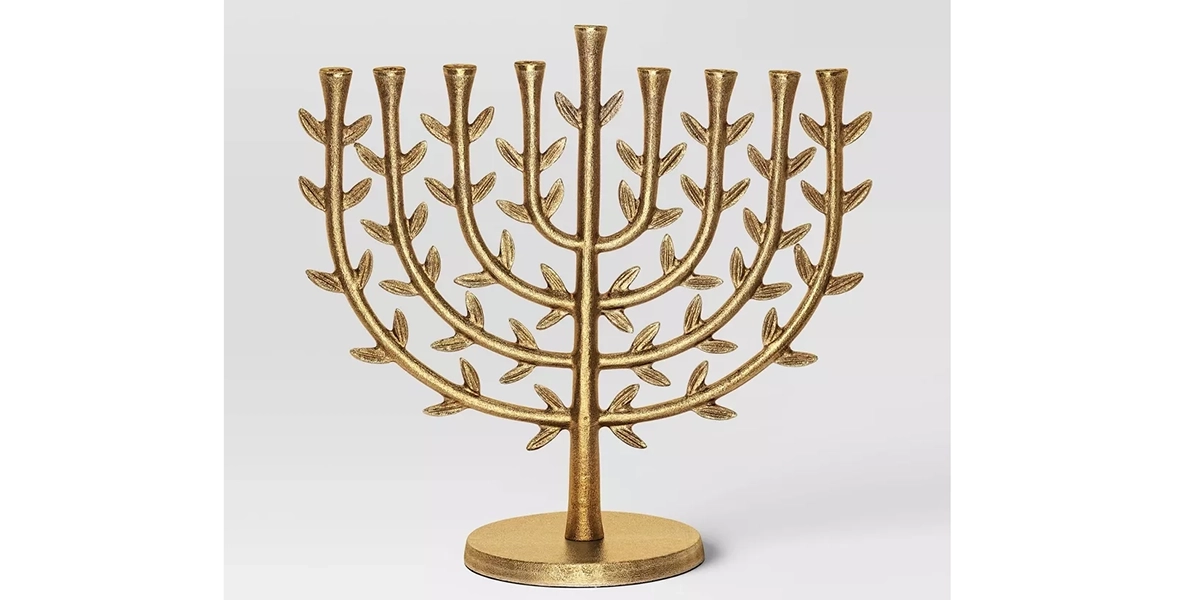 Tree of Life Threshold Menorah 
There are a lot of pricey tree-shaped menorahs out there. This Target option is a little more basic in its design, but still quite pretty, and a steal at $35.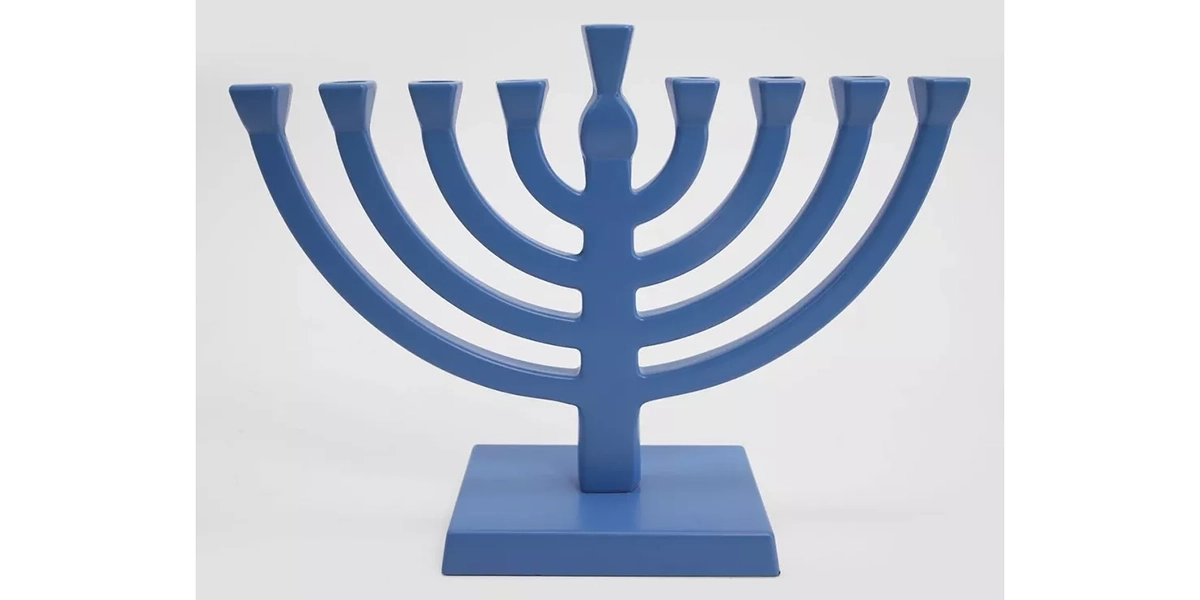 If you want to add a pop of color to your Hanukkah table, this predictably blue but nicely designed menorah is a great budget option.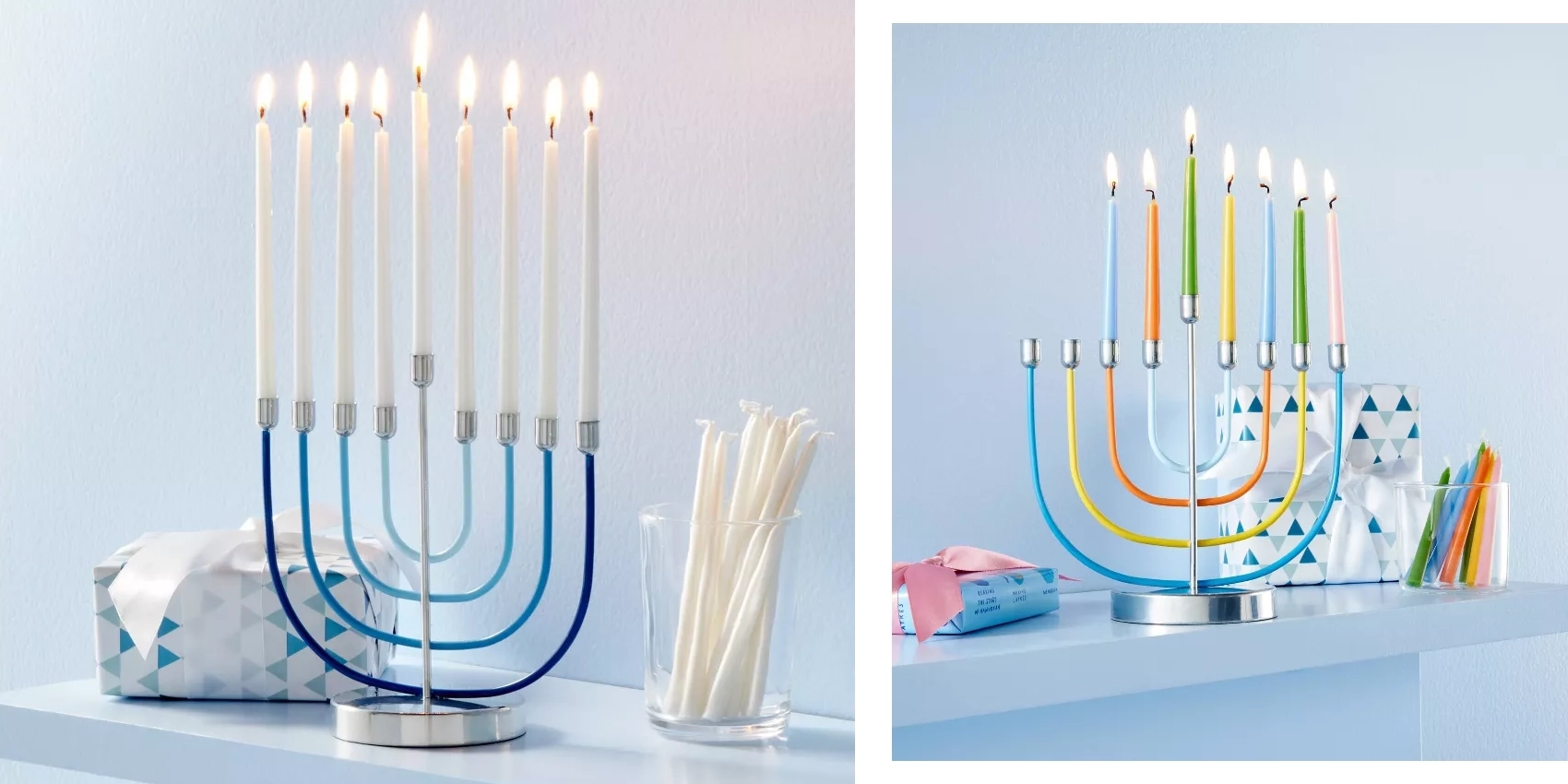 Metal Contemporary Hanukkah Menorah
Here's another colorful and affordable option. This menorah comes in two color schemes, and I'm personally fond of the orange, yellow and blues one.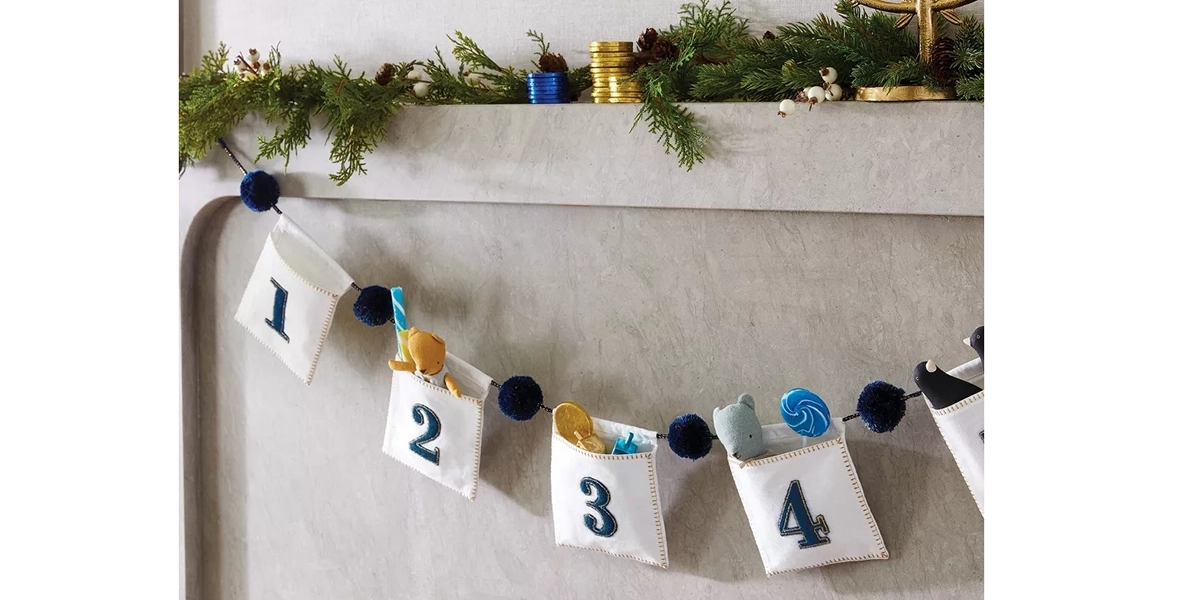 8 Days of Hanukkah Felt Garland
As an Israeli expat, I have complicated feelings about the concept of eight nights of gifts (I didn't grow up with it and most Israelis don't!) but I think this garland makes giving eight humble gifts easy for all —and is pretty cute, too.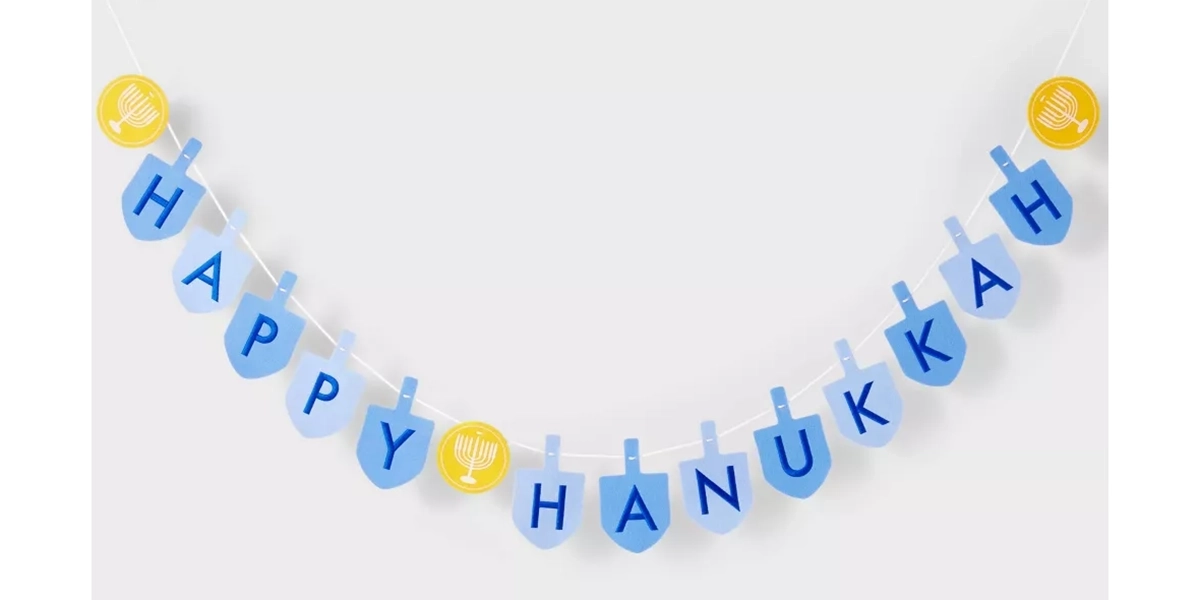 A simple Hanukkah felt garland that's easy to reuse every year!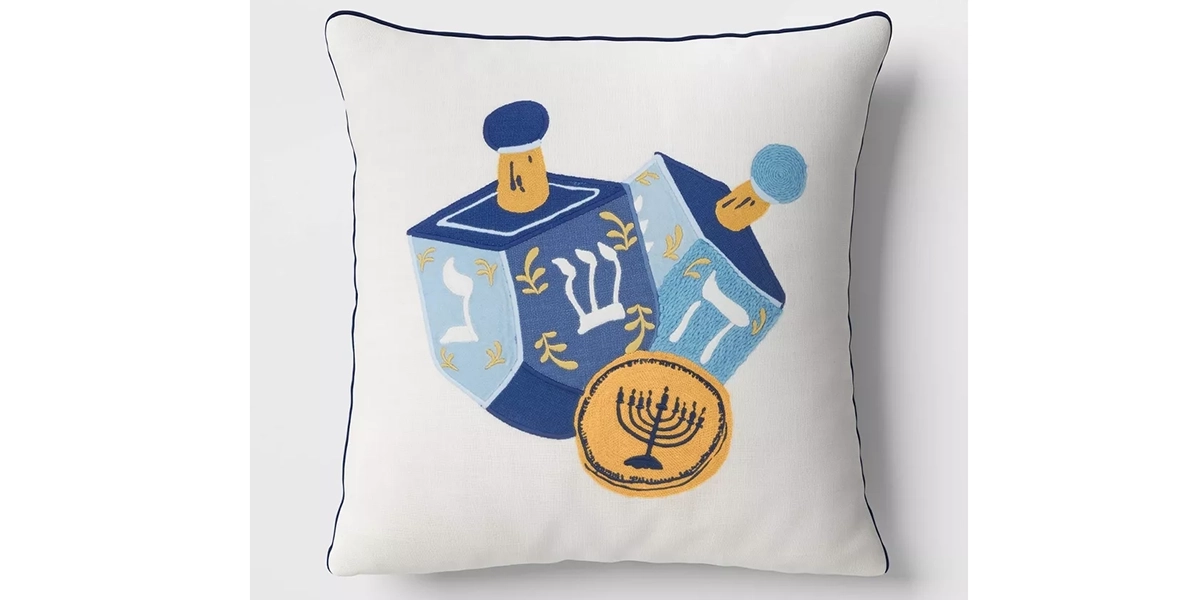 Dreidel Embroidered Throw Pillow 
I love the textures and style of this embroidered pillow. I bought a bunch of Target's Hanukkah throw pillows last year and I have to say, they were all super stylish and great.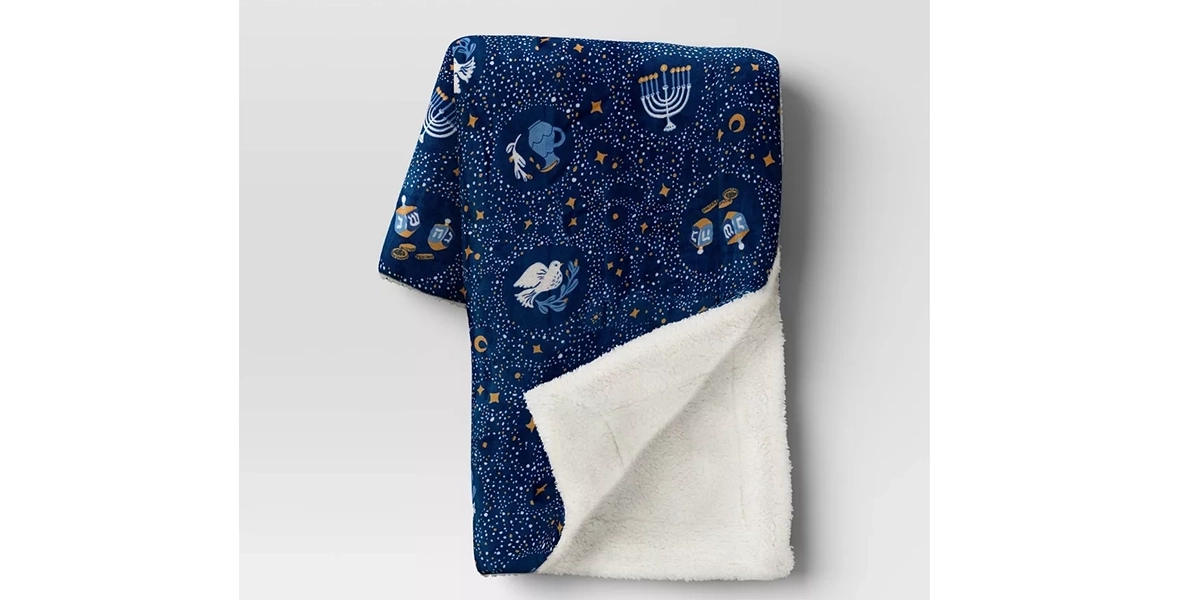 This Hanukkah throw blanket looks particularly cozy.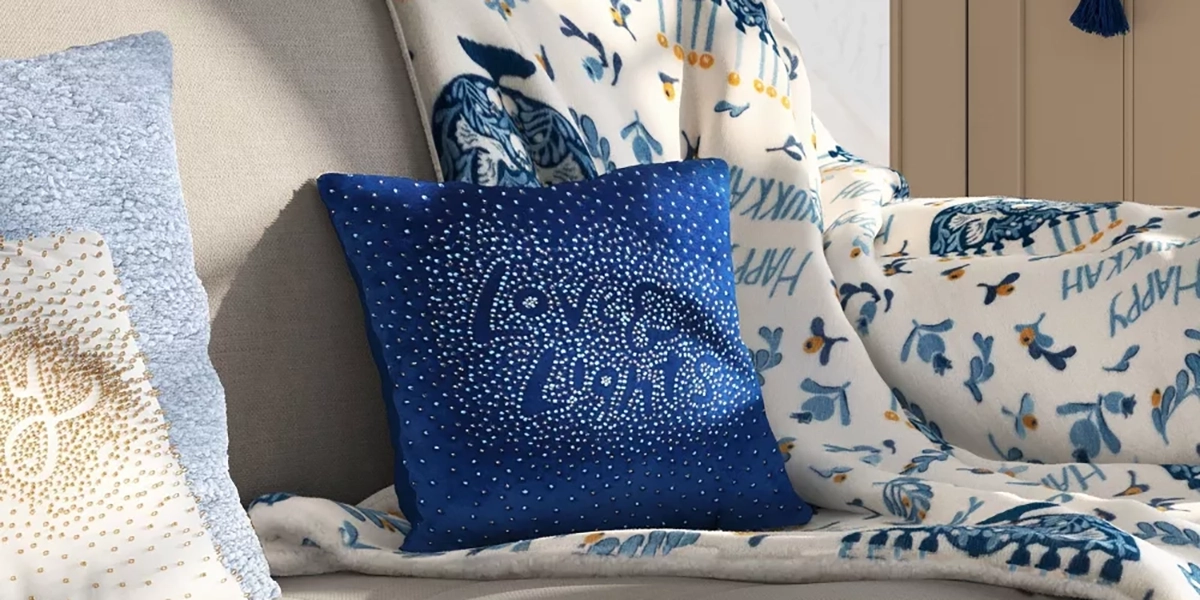 Love and Lights Beaded Throw Pillow
I'm a sucker for a beaded pillow! I love running my fingers on those beads, and this pattern does feel like it'd work on your couch year-round.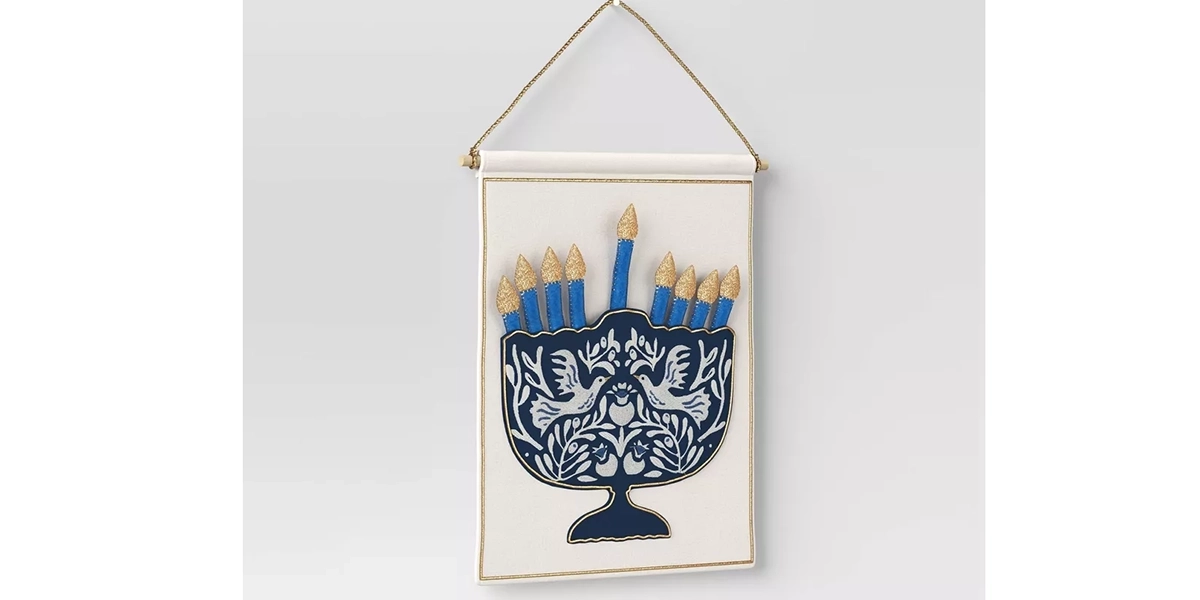 8 Days of Hanukkah Interactive Wall Hanging
If you don't want your kids messing with fire this holiday season, consider this beautiful, peaceful wall hanging.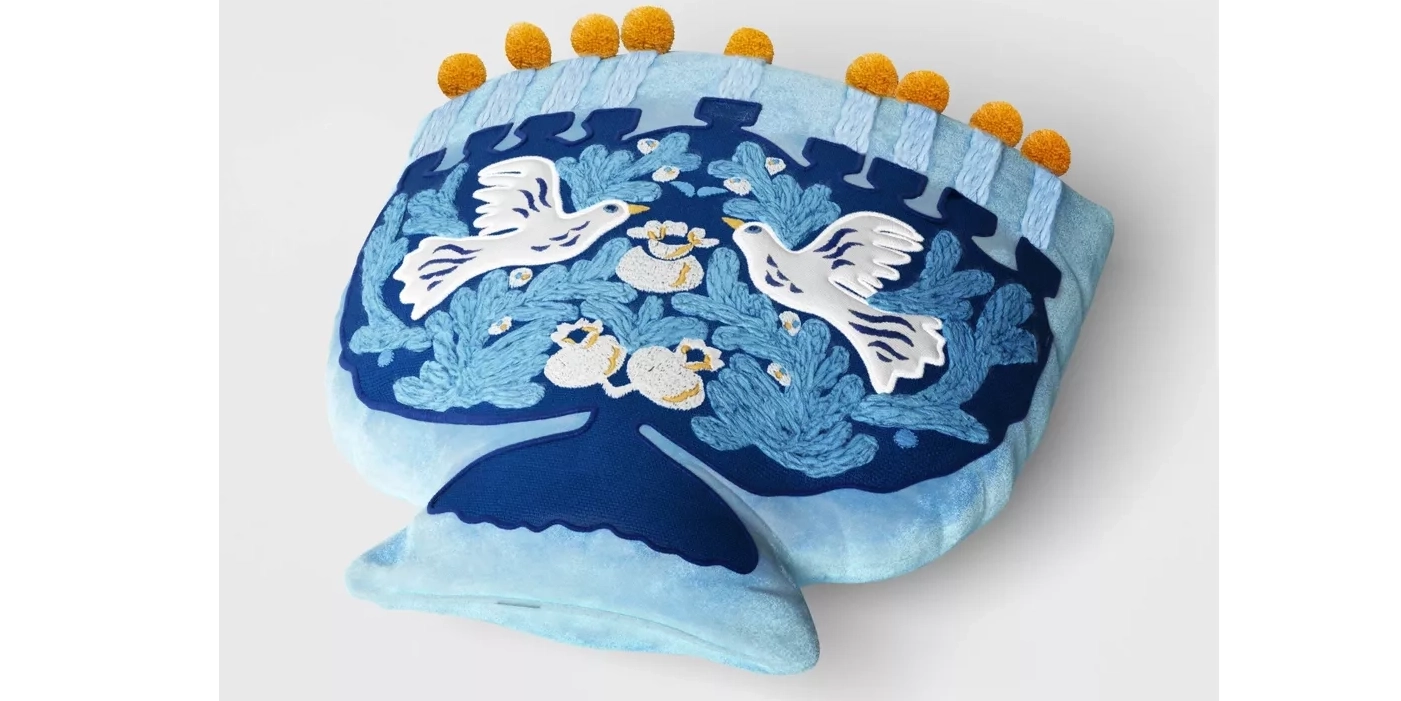 A maximalist pattern and shape — this pillow cuts no corners (despite having no corners): We've got doves, a menorah, textured olive branches, all the good stuff.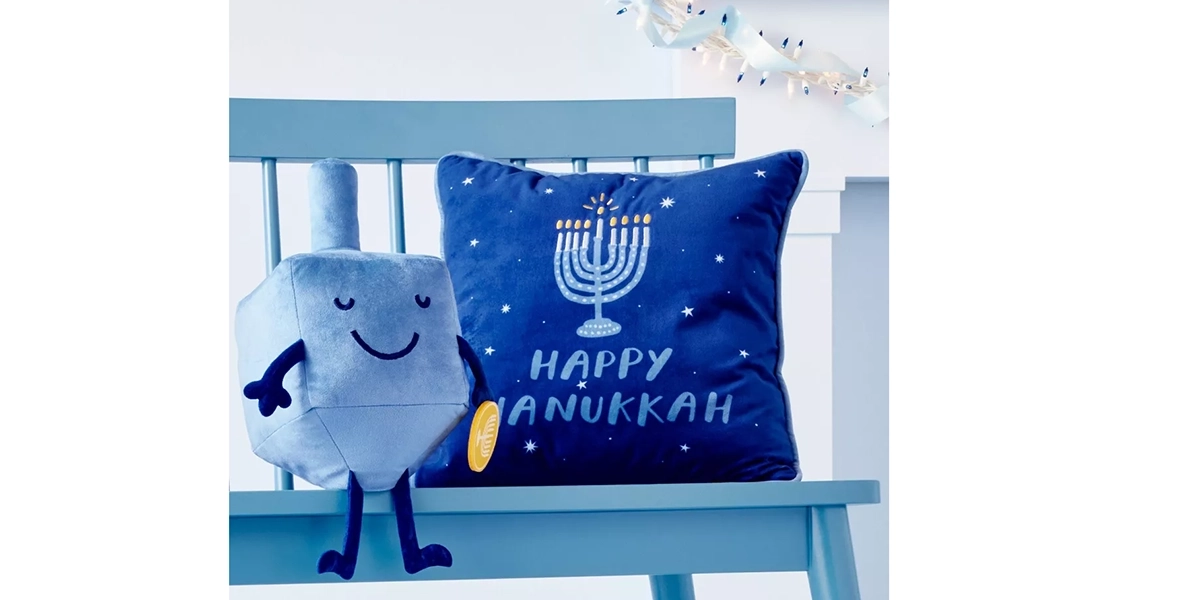 Happy Hanukkah Decorative Pillow & Dreidel Decorative Pillow
A more adorable pillow alternative. I want this decorative pillow to be my friend (I also want this Sufganiyot Hanukkah figurine and Latke Hanukkah figurine  to hang out with us.)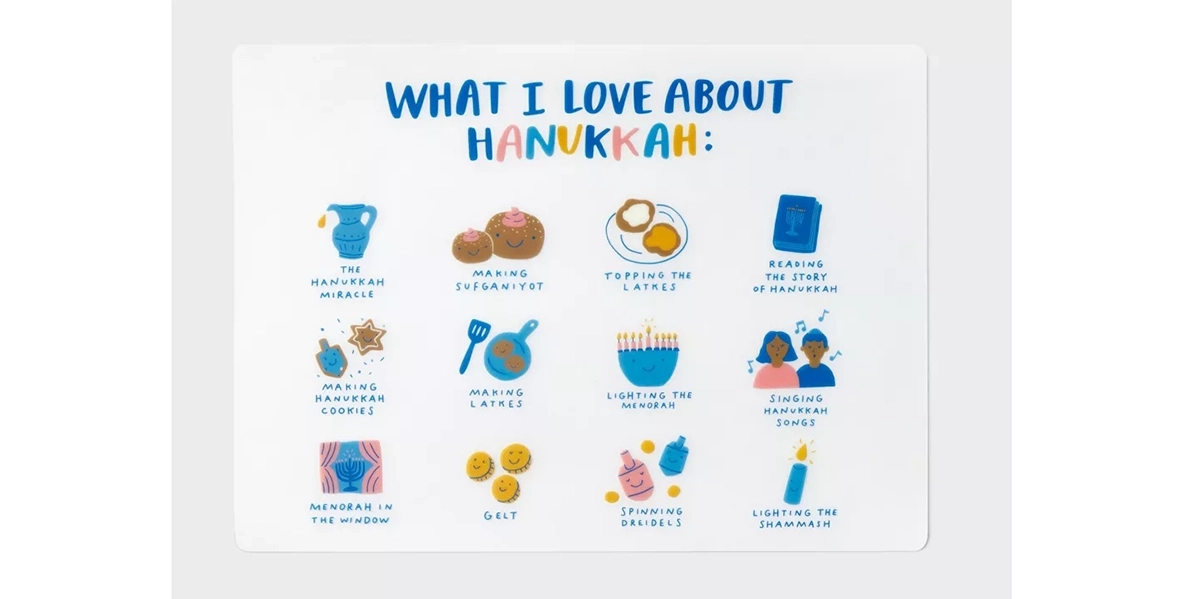 What I Love About Hanukkah Placemat
I adore this sweet, cartoony placemat with drawings of all the different things we love about the Jewish festival of lights — from spinning dreidels to topping latkes. Not only is it adorable, it seems to have an intimate, warm knowledge of the Hanukkah details families love.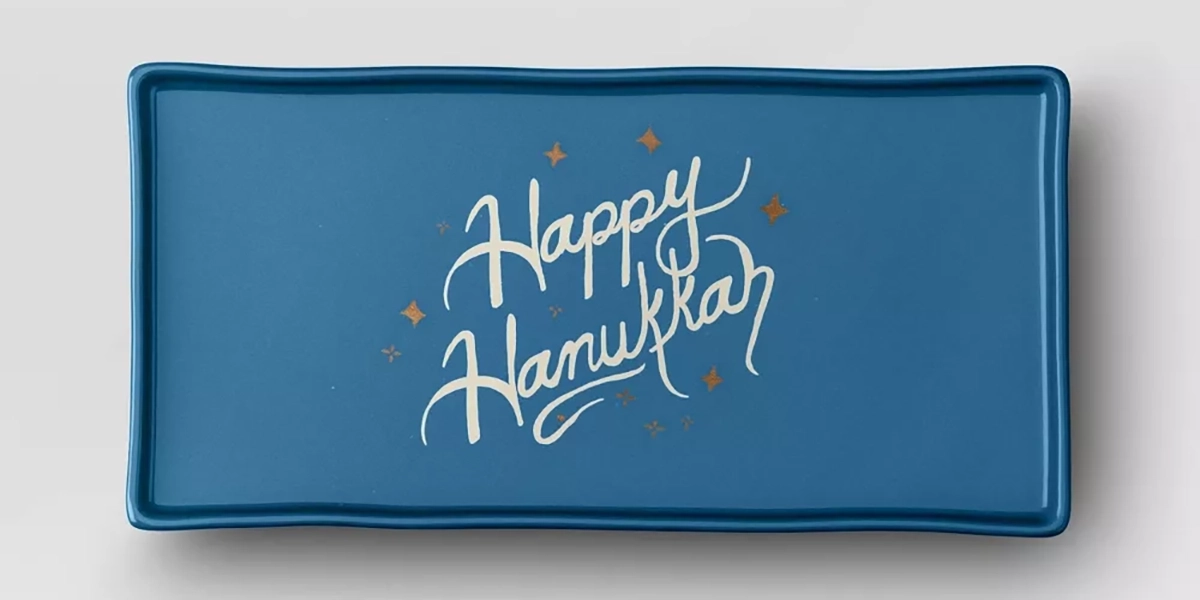 A super simple "Happy Hanukkah" platter that's great for serving your Hanukkah cookies or latkes or, alternatively, for putting your menorah on.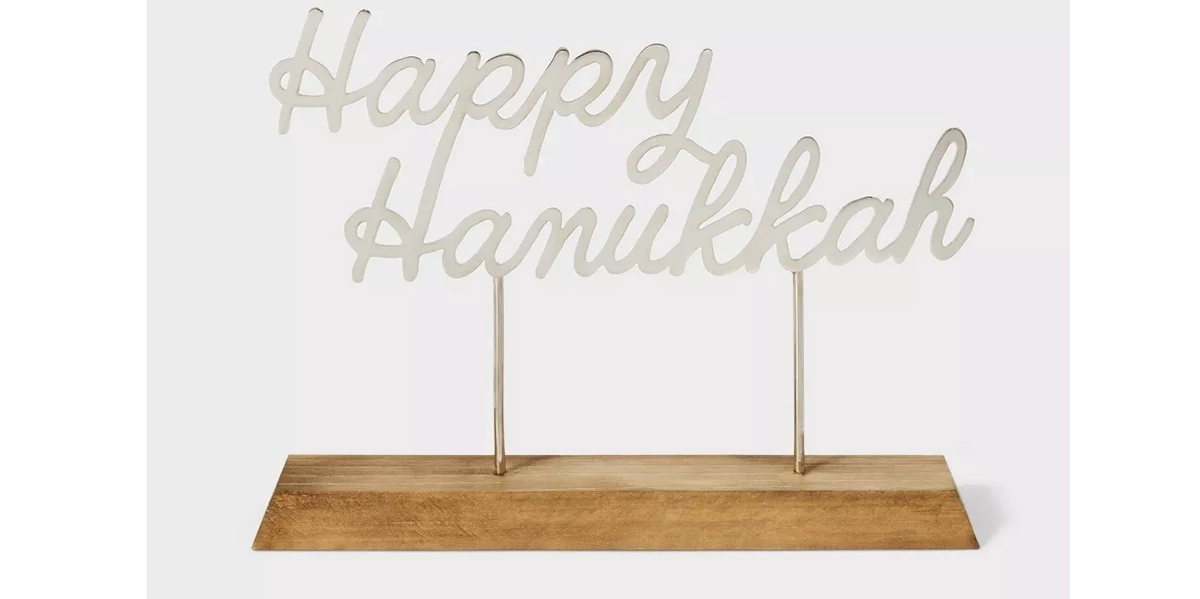 Happy Hanukkah Tabletop Silver Sign
This simple silver cursive sign is great for your mantle or your table.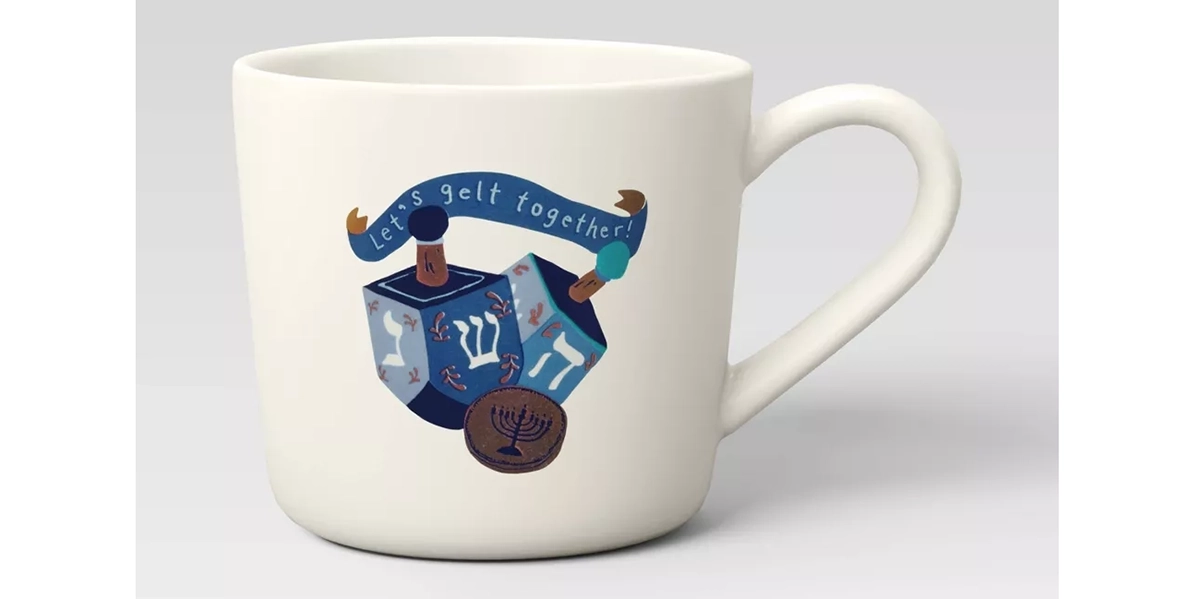 I have a love/hate relationship with a terrible Hanukkah pun, but even I have to admit this holiday is all about getting together — so unlike the very odd "Happy Challah-days" (we don't eat more challah on Hanukkah!!) it definitely feels appropriate.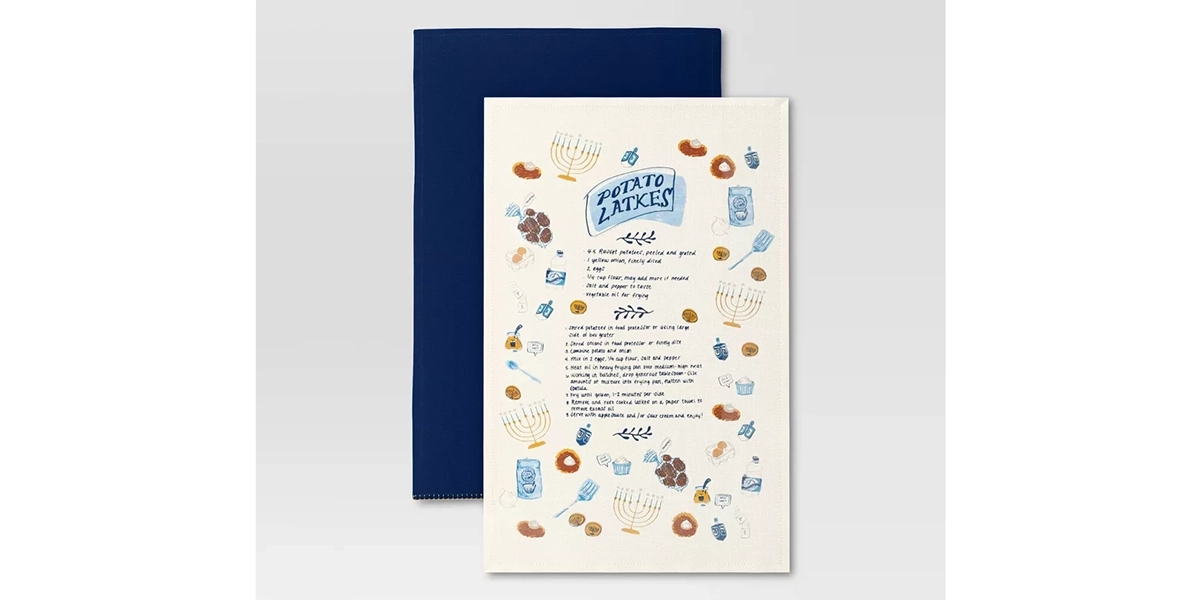 This illustrated towel has a pretty good latke recipe on it, and while, let's face it, most of us just wing it and have our latke recipe built into our muscle memories, its design is also so lovely.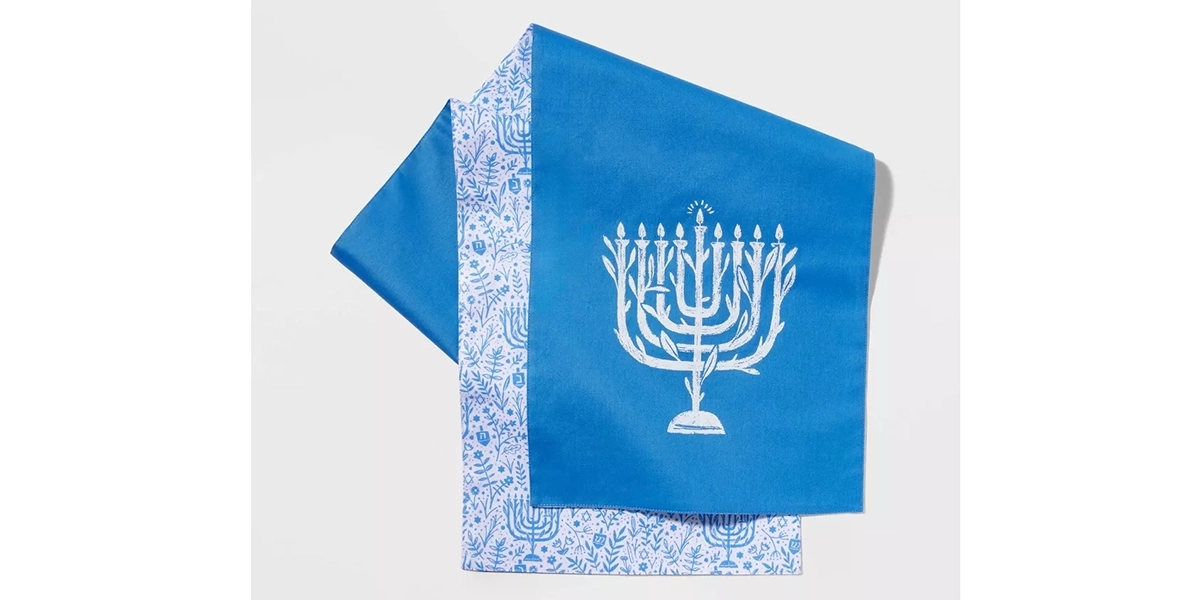 Reversible Hanukkah Table Runner 
Two runners in one! I especially love the very detailed Hanukkah print on one of the sides.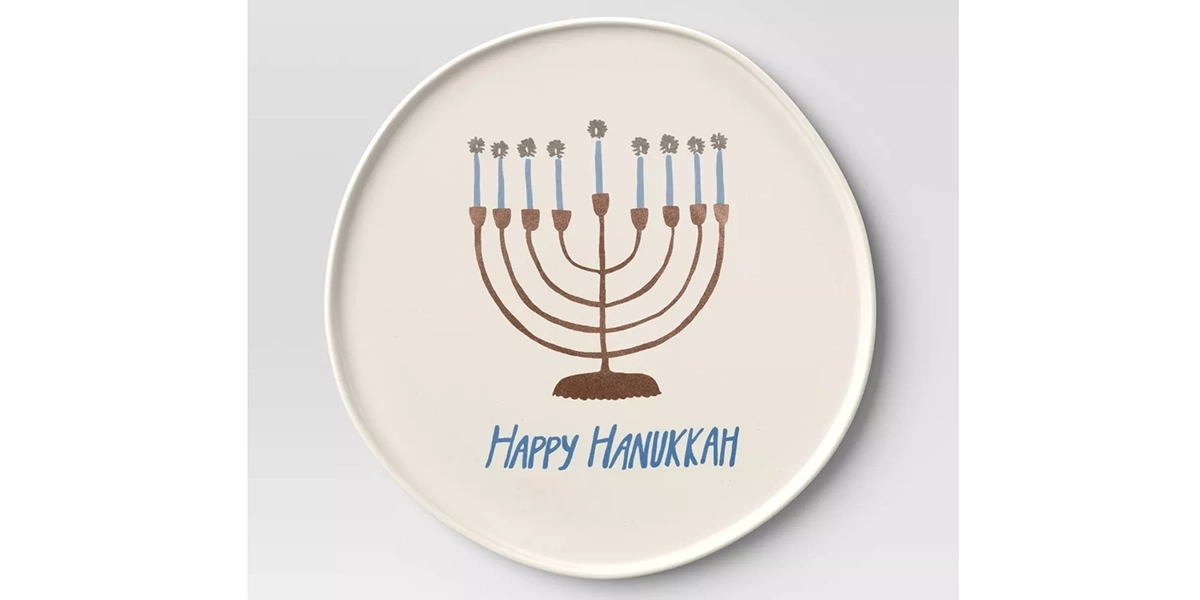 Happy Hanukkah Menorah Platter
Serve your latkes on this lovely platter.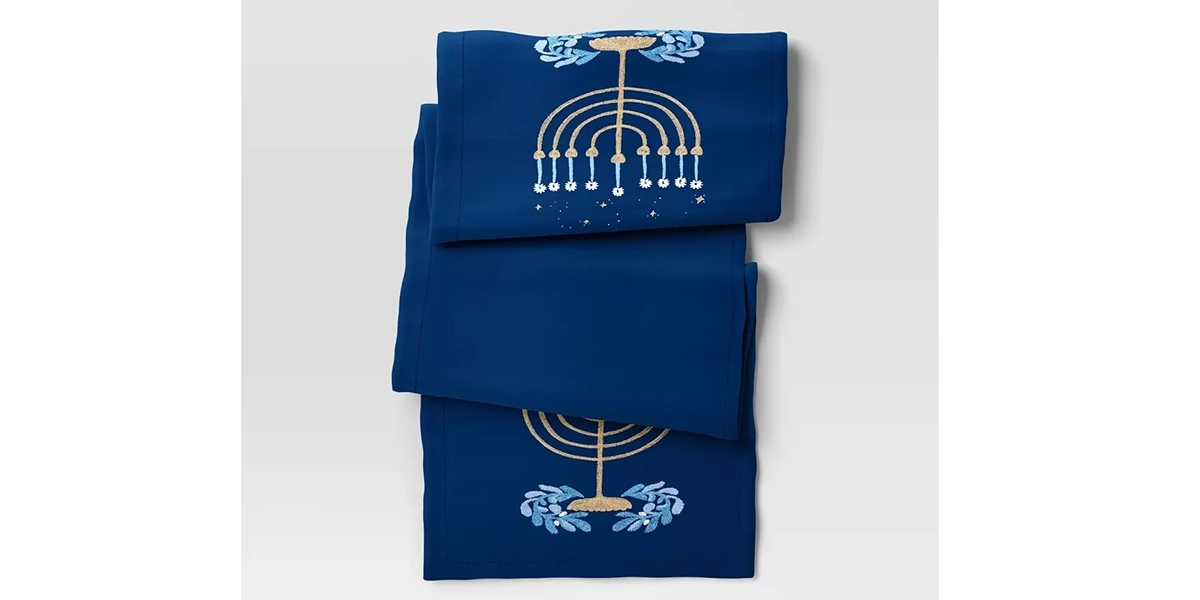 Menorah Threshold Table Runner
I love myself an embroidered runner, and this one is particularly nice, despite the traditional Hanukkah color scheme.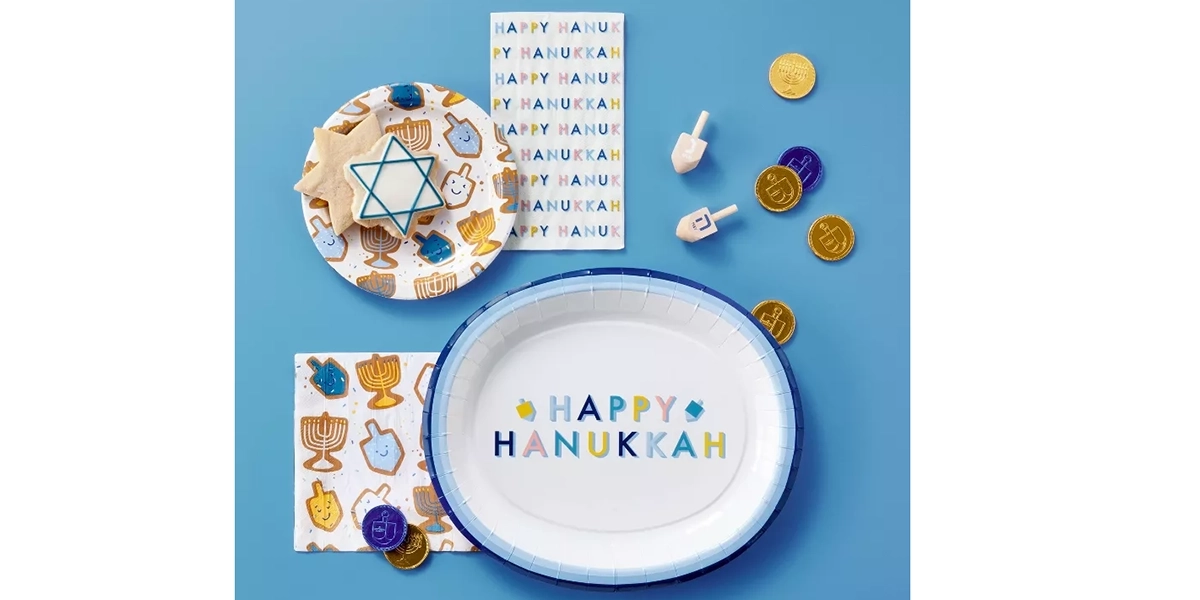 Hanukkah Lunch Napkins + Disposable Hanukkah Snack Plate
This Hanukkah cookie napkin is just so, so adorable! You can add even more cuteness to your Hanukkah table, and make cleanup easier for you, with some plates with the same adorable print. (Yes, I know using disposable plates isn't eco-friendly, but after spending an entire afternoon frying up food, I think it's OK to take some shortcuts.)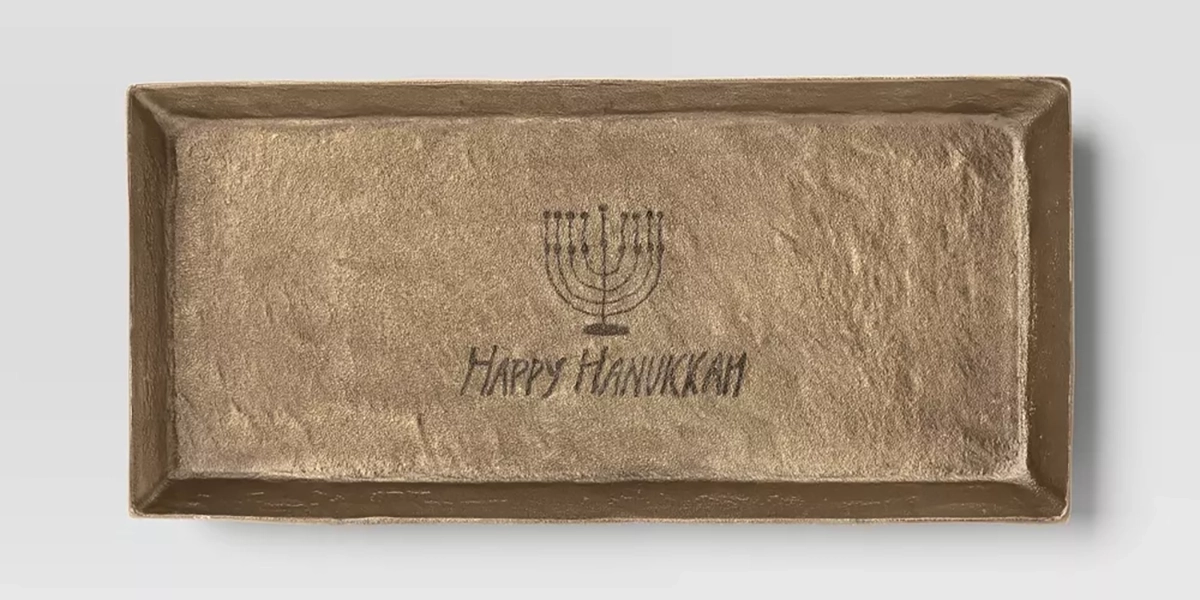 Move away, foil wrap! We finally have a stylish way to protect our table from menorah wax drippings!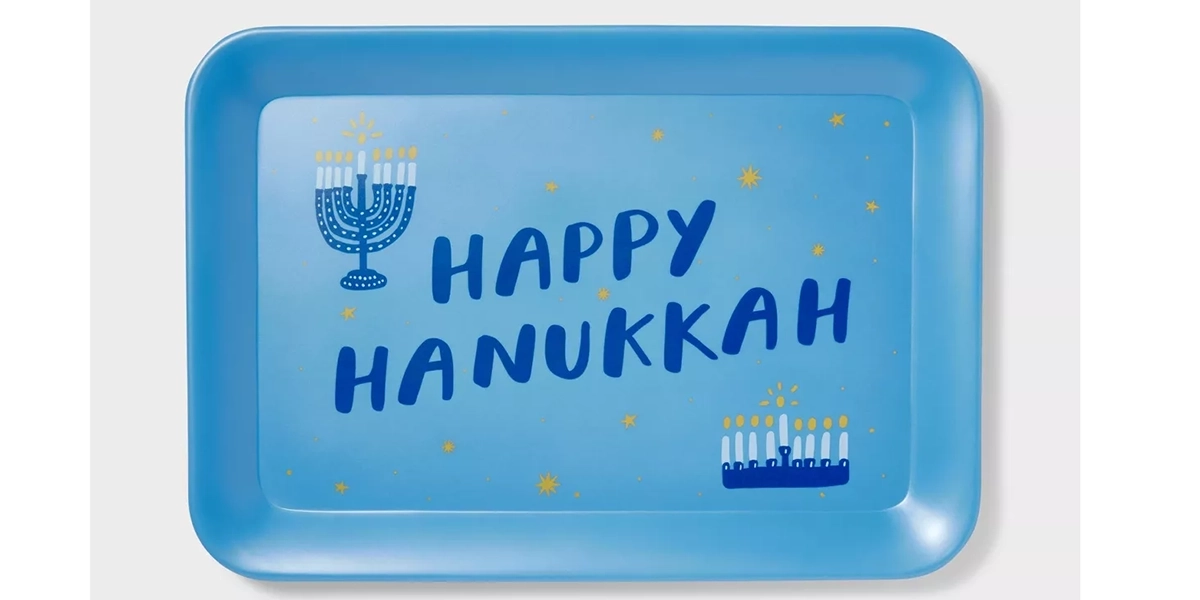 This is possibly the cutest menorah drip tray I've ever seen.
Hanukkah Gifting Paraphernalia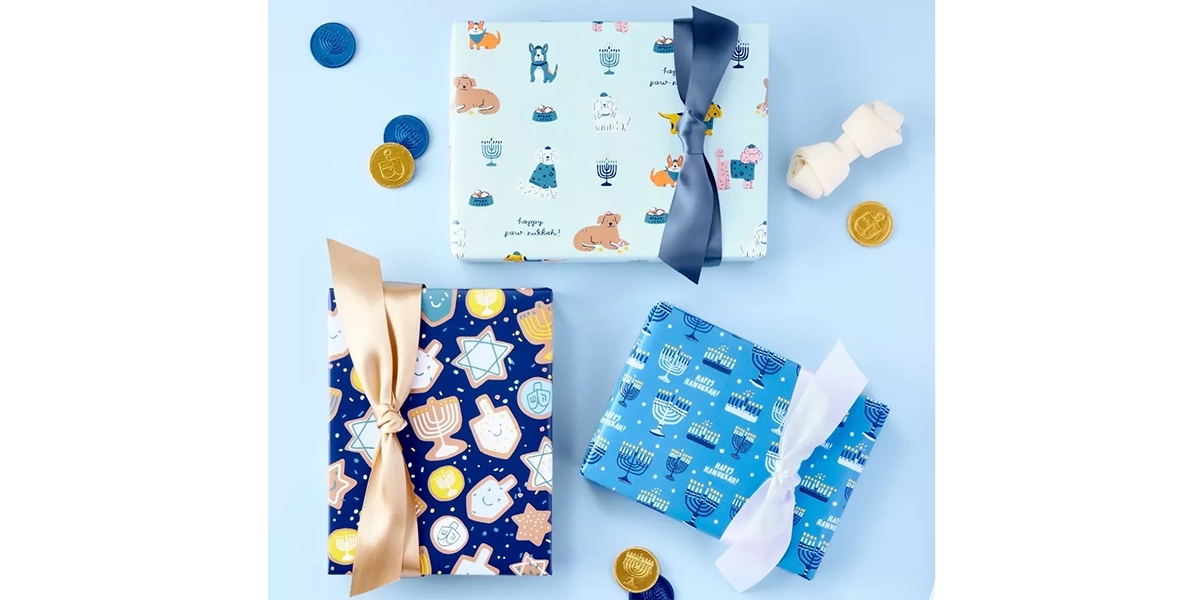 Hanukkah Gift Wrap: Hanukkah Menorah, Cookies, Happy Pawnukkah, Hanukkah Icons, Menorah Candles
The Hanukkah gift wrap game at Target is so strong this year. They have everything — Jewish joy, beautiful menorahs, Jewish pets, silver sparkles. These are going to make you buy more gifts just to wrap them all.
You can also get Hanukkah gift bags, if you're fancier: What I Love About Hanukkah Bag, JR. Hanukkah Gift Totes, Reusable Hanukkah Bags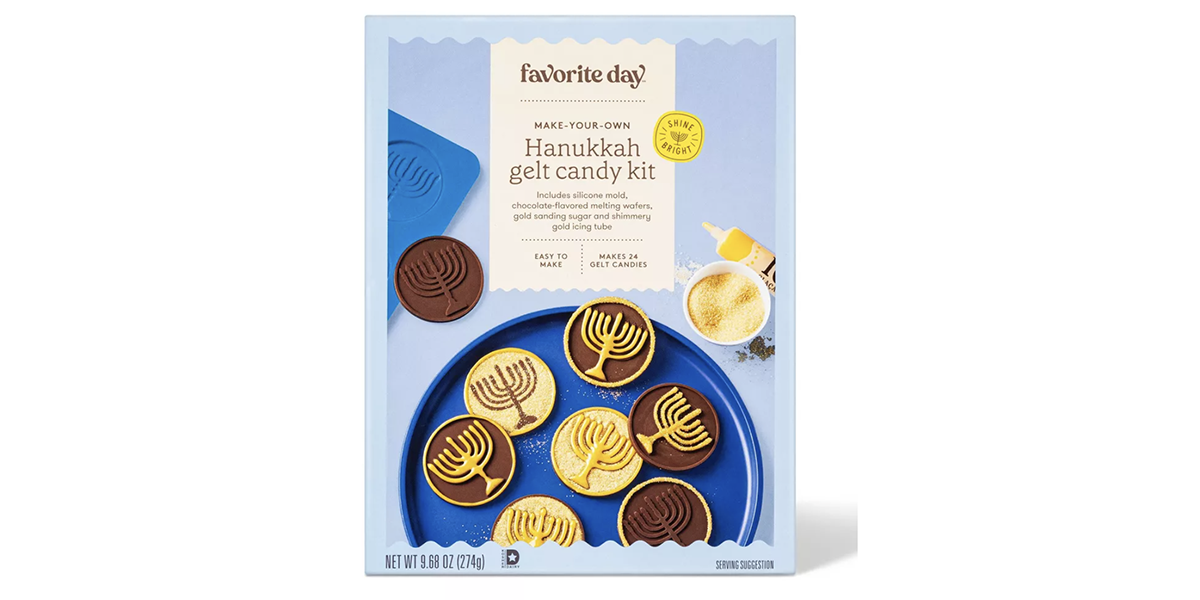 A great gift for the first night of Hanukkah, so you can keep making gelt for all eight nights!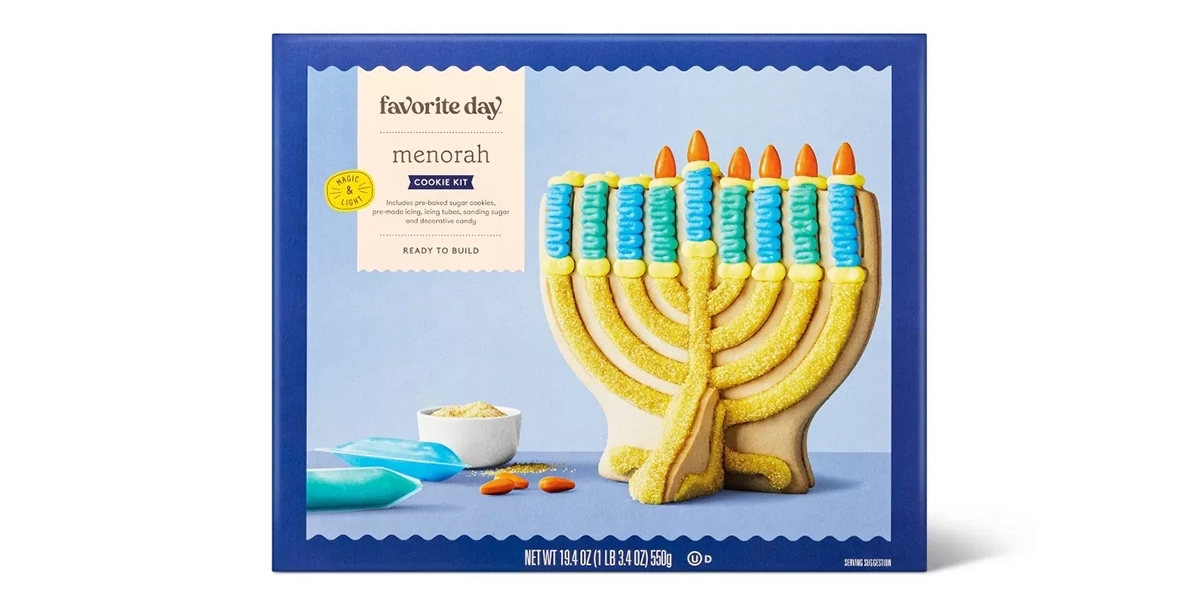 Finally, we get our own giant Hanukkah cookies! It's no cookie house, but it does seem really fun to assemble and decorate, though I unfortunately can't vouch for its taste.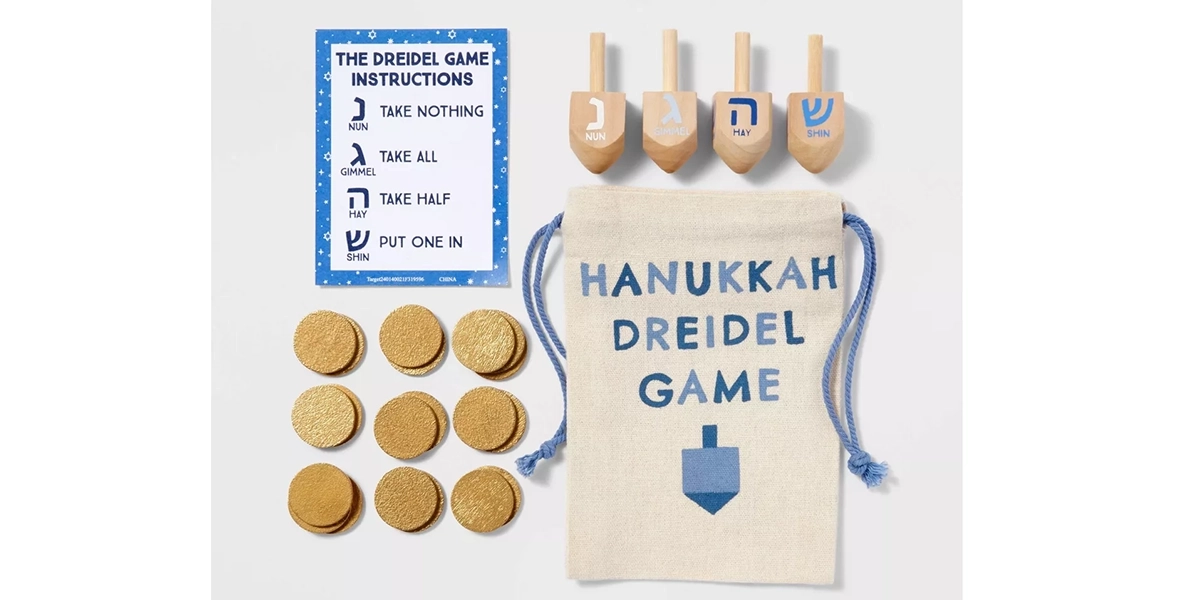 A fun, cheap, Hanukkah "stocking stuffer" that reminds kids (and adults) of the rules of playing dreidel, and even comes with some non-candy gelt.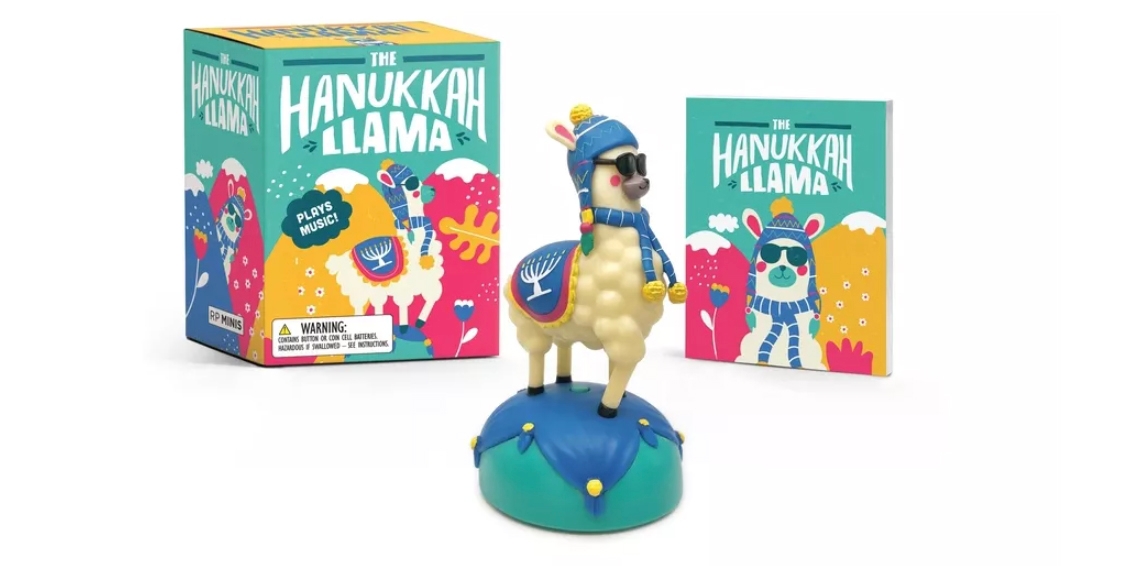 This llama figurine not only sings a song, it also comes with a book from Kveller contributor Sara Beth Berman. I have long written about my love for Hanukkah llamas — or llamakkuhs, if you will, and I'm always happy to see more of them.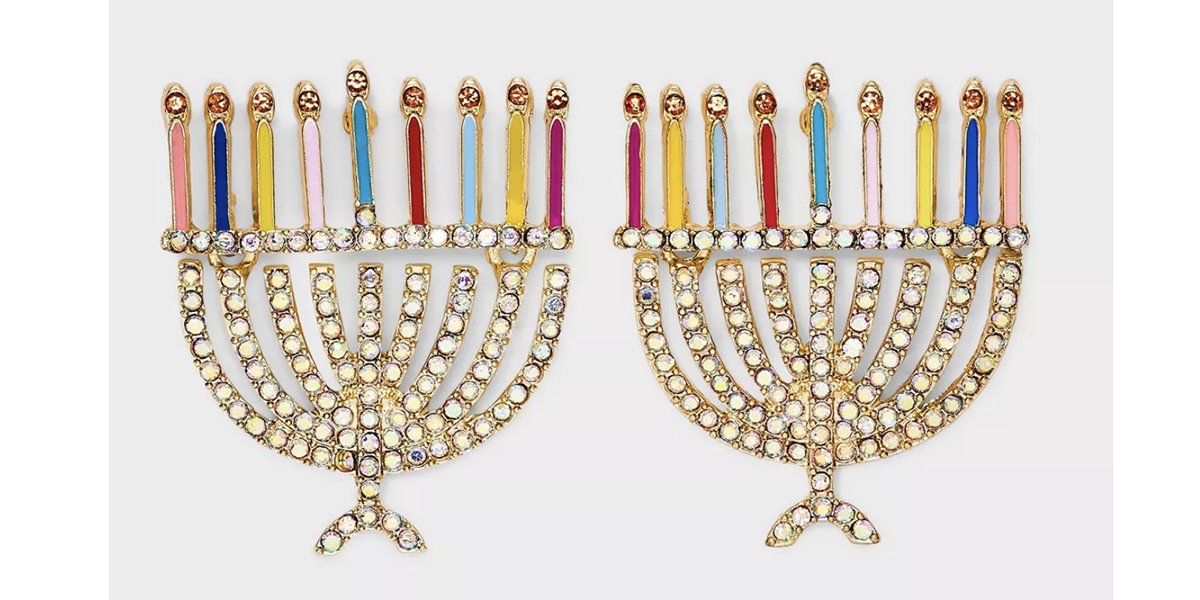 Wear a little bling for your Hanukkah party! I love how colorful these earrings are.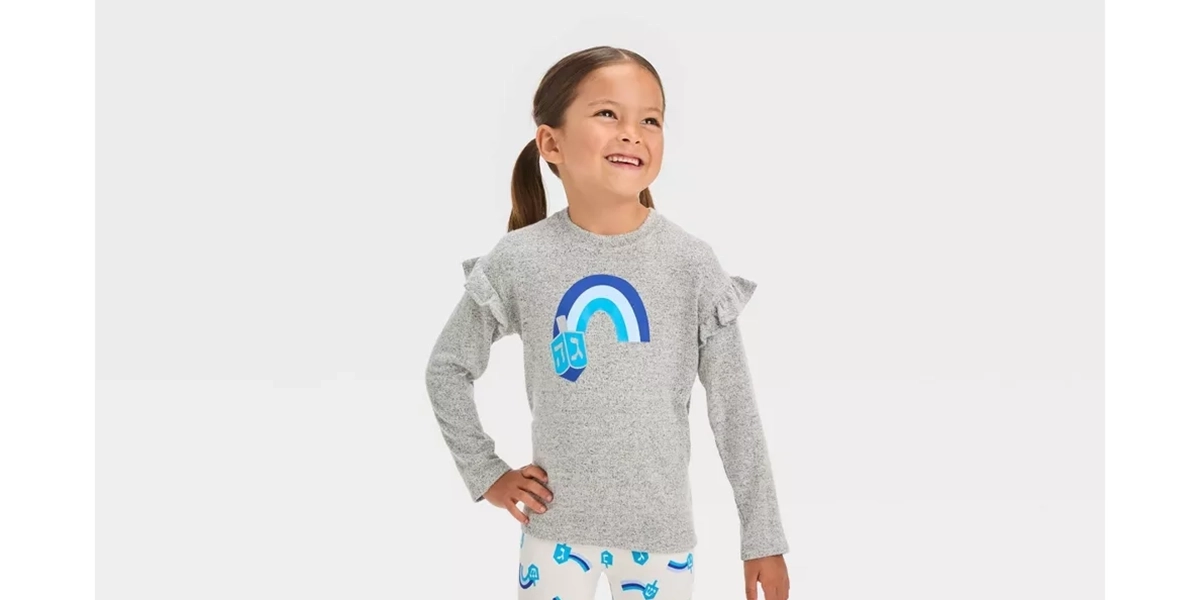 Toddler Rainbow Dreidel Sweater
This rainbow dreidel print is pretty basic, but I love the ruffled shoulder pads on this sweater.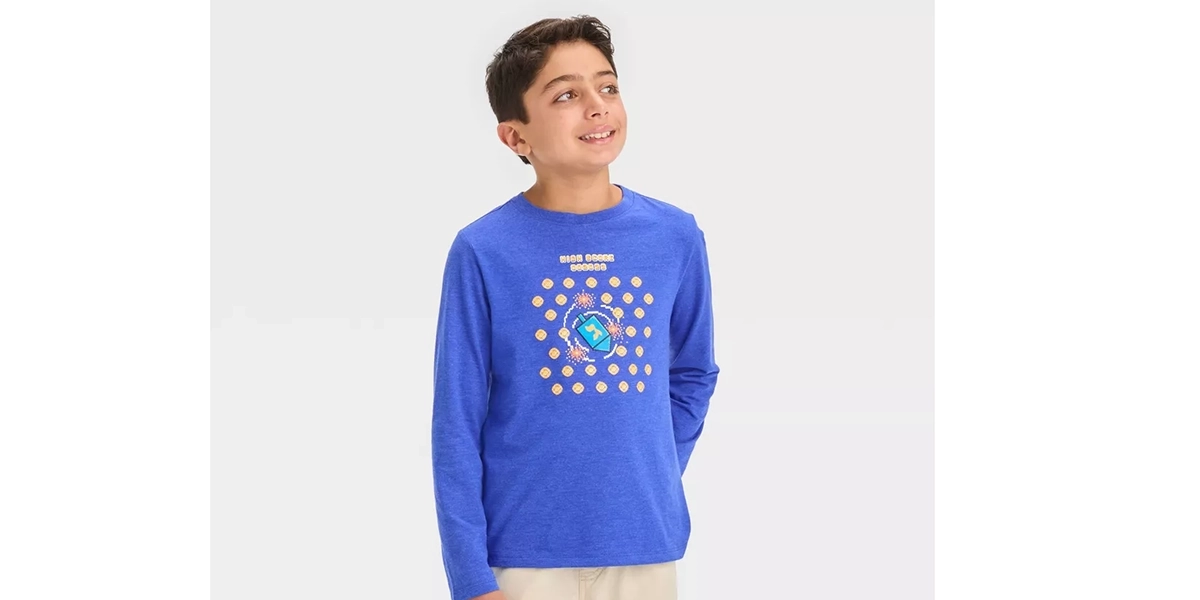 The perfect shirt for your video game-loving bub.
Hanukkah Pet Goodies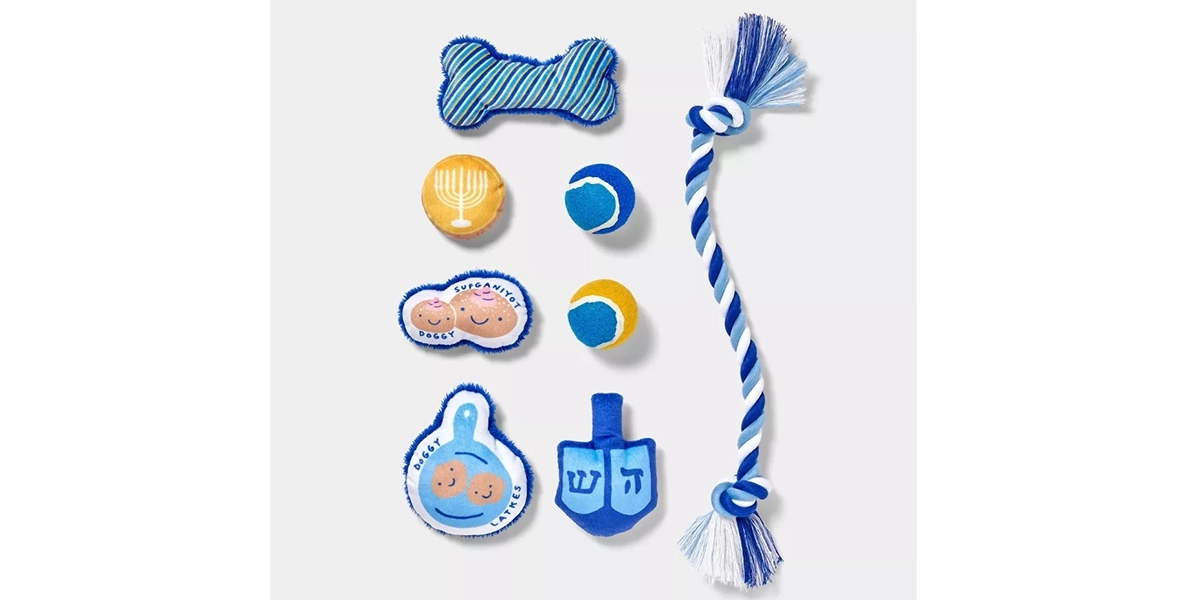 These eight dog toys are super cute (There's a cat option too!)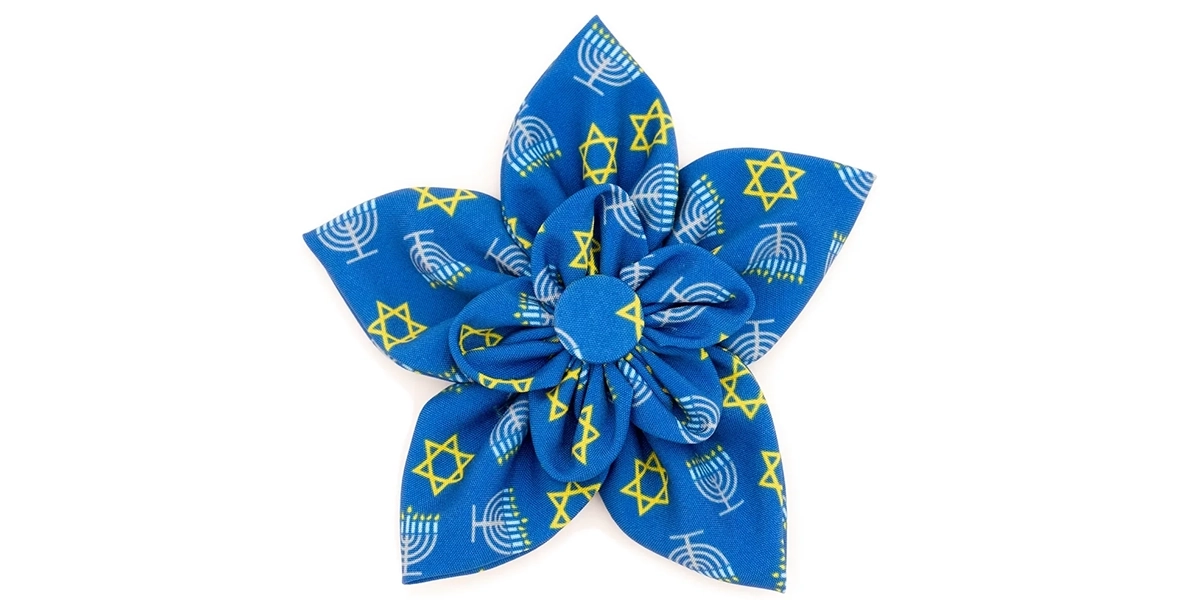 Menorah Adjustable Collar Accessory
A little accessory to add to your dog collar to make them feel like an extra dapper pup.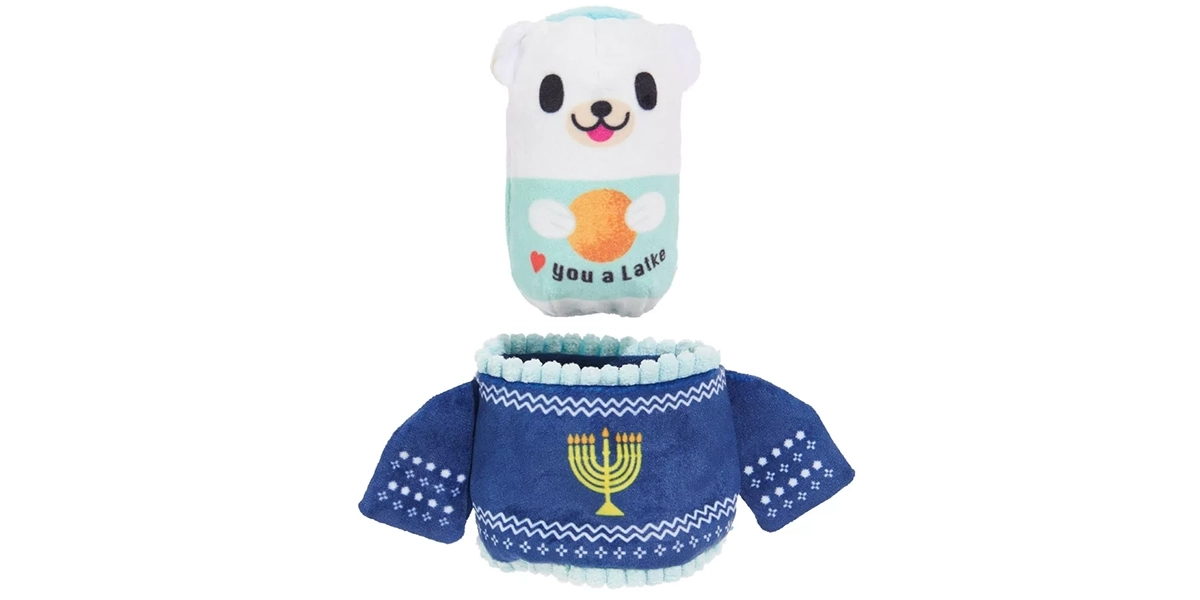 Sometimes an image is worth 1000 words, and I feel like that's true with this dog toy. It's perfect.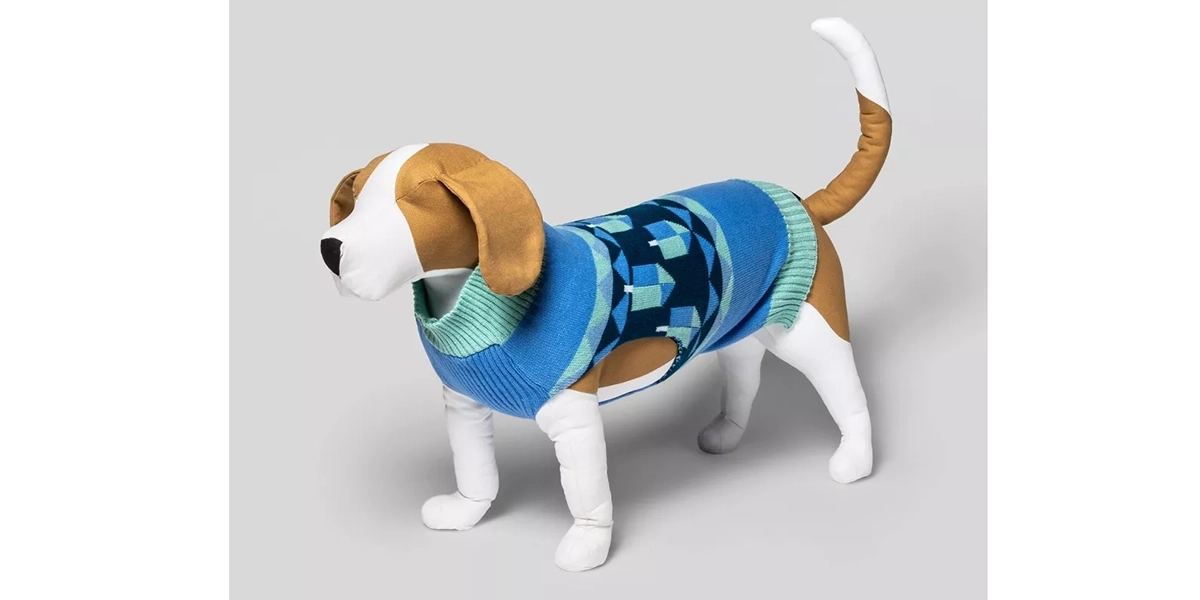 Your dog deserves a Hanukkah sweater too, and this dreidel pattern is so lovely I wish it came on human sweater.
All of our recommendations are independently selected by Kveller's editorial team. We may earn a commission if you buy something through one of our affiliate links.