We are so excited for Unorthodox, the very Jewish miniseries that's premiering on Netflix on March 26!
The four-episode drama is based upon Deborah Feldman's 2012 bestselling autobiography, Unorthodox: The Scandalous Rejection of My Hasidic Roots, in which she writes about leaving the Satmar Hasidic community in Brooklyn's Williamsburg as a young mother.
The first trailer for the series — directed by Maria Schrader, from the excellent drama Deutschland 83 — just dropped today. In it, we catch a glimpse of the life of Esther "Esty" Shapiro, who flees Brooklyn for Berlin. Clearly, she's running from something — or things — and yet, she rejects the argument that her life within the ultra-Orthodox community was "a prison."
Still, Esty, played by the luminous Shira Haas — the 24-year-old Israeli actress you may recognize as Ruchami from Shtisel —  leaves behind her husband, her family, and her entire world. Even as she sheds her sheitel, the traditional wig that married ultra-Orthodox women wear to cover their hair, she refuses to vilify her community, saying only: "God expected too much of me."
Haas carries this sensitively crafted series with a true powerhouse performance. Incredibly, Haas — along with Israeli actor Amit Rahav, who plays Esty's husband, Yanky — had to learn Yiddish for the role, as much of the dialogue is in that language (which is still spoken in the Satmar community today).
The show, created by Anna Winger and Alexa Karolinski, is careful to portray the Hasidic community in a light that is neither vilifying nor two-dimensional. You can see Esty experiencing moments of true joy — like the giddiness she felt at her wedding at age 17, and her love for the devout grandmother who raised her.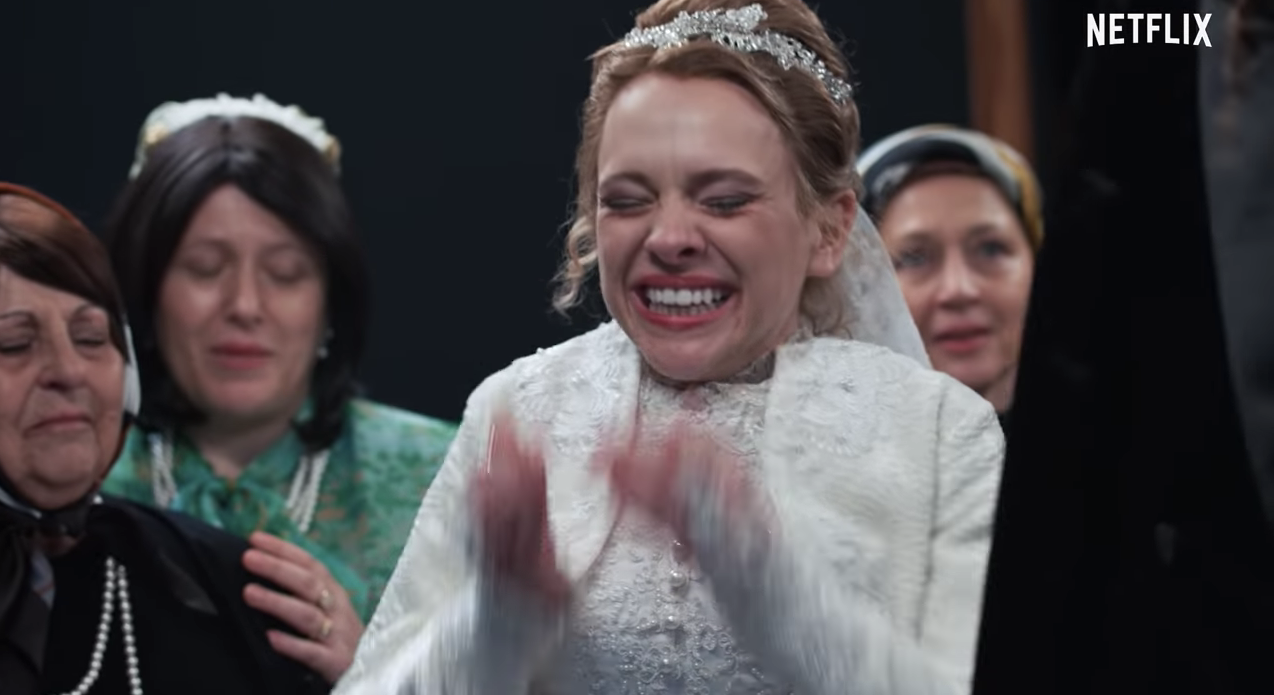 "The Talmud says, if not me, then who; If not now, then when," Esty says about finding herself, using a quote from Hillel the Elder.
We can't wait to share more about this coming-of-age tale with you! In the meantime, mark your calendars for March 26 and add Unorthodox to your Netflix queue — because if you loved Shtisel (and, honestly, who didn't?!?), we're pretty sure you are going to love this one, too.
Art courtesy of Netflix