Purim, the Jewish holiday in which we celebrate kickass women, dress up, and drink until we plotz, is coming soon! This year, Purim begins on the evening of March 9, so, that's right:  It's time to get ready.
Fortunately (or not, depending upon your perspective) Purim is not really a holiday that involves special pajamas or sweaters. After all, Purim is all about costumes! But not all of us are the dressing up type — and that's totally fine — so a little Purim pin or special bracelet is enough to mark the holiday.
On the other end of the spectrum, some of us love Purim so much that we want — no need — amazing accessories to celebrate the holiday, from special earrings to Purim leggings you can wear during all the entire Jewish month of Adar (after all, if you love Purim, you might really be willing to commit.)
We've collected a host of items that will help you and your little ones feel more celebratory during this holiday season. While there are plenty of clothes and accessories on the list, what you won't find here are costumes — for that, we've got some great ideas for you already, from how to dress up like awesome Jewish TV characters or a roundup of inexpensive Purim costumes.
If you're looking to add a festive touch to your celebration of Purim this year, read on for our top picks. Chag sameach!
Earrings: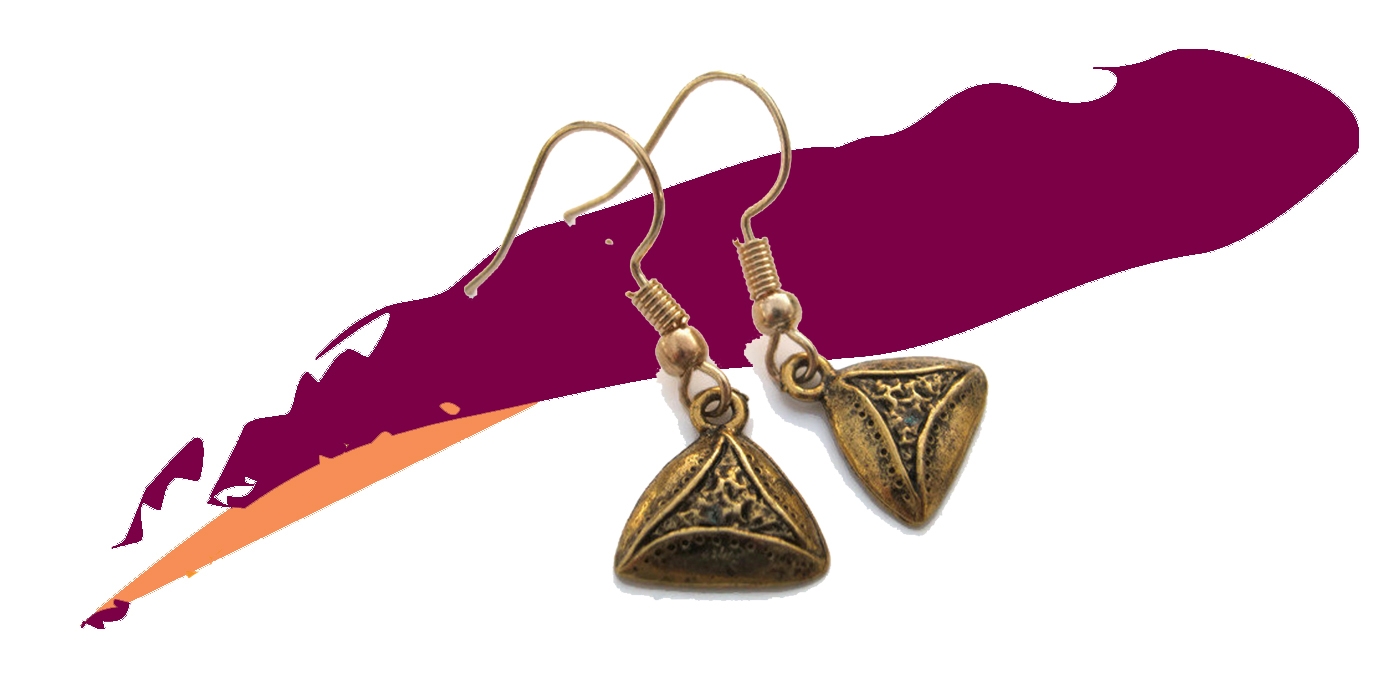 Gold Hamantashen Earrings (Etsy) $6.85
These cute gold plated earrings are cute and not too conspicuous. They're a special touch for those of you who love the iconic Purim treat.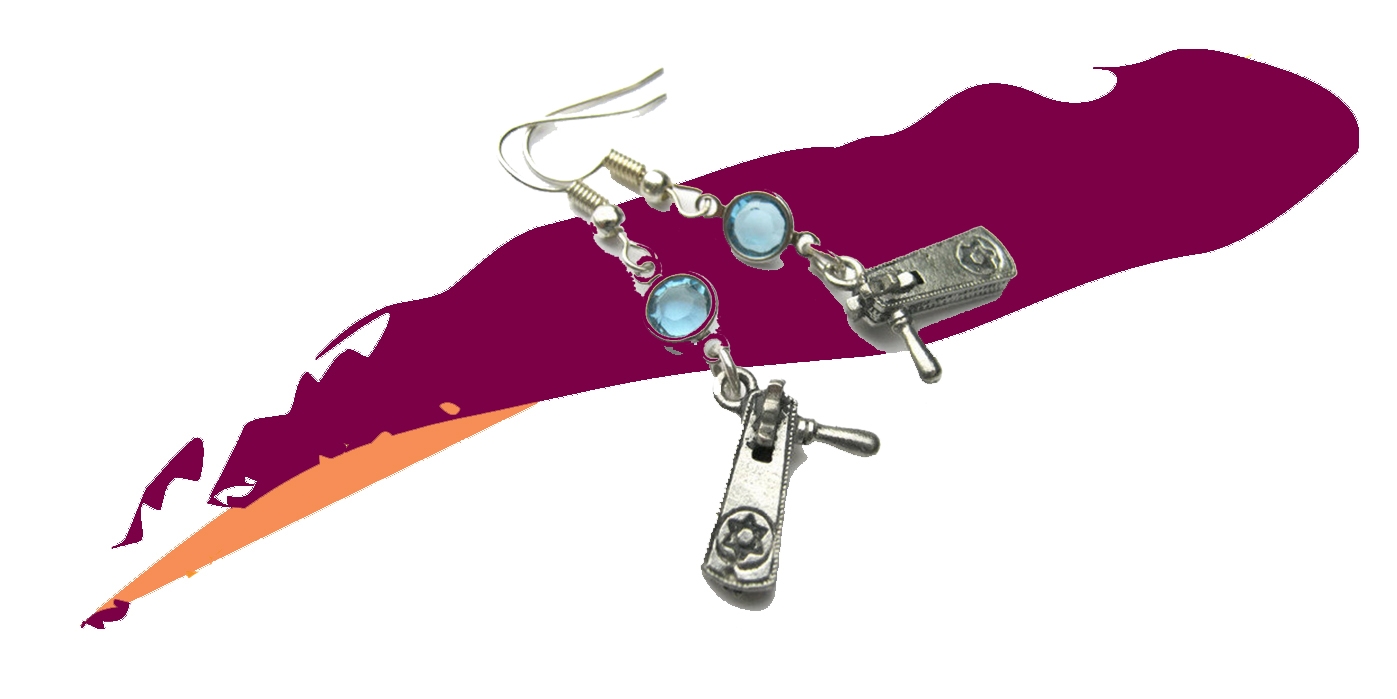 Grogger Birthstone Earrings (Etsy) $20.85
These grogger earrings won't make any noise when you read out Haman's name, but the pretty birthstones on them may glint angrily. They're super pretty, and for an extra $5, you can get them in sterling silver!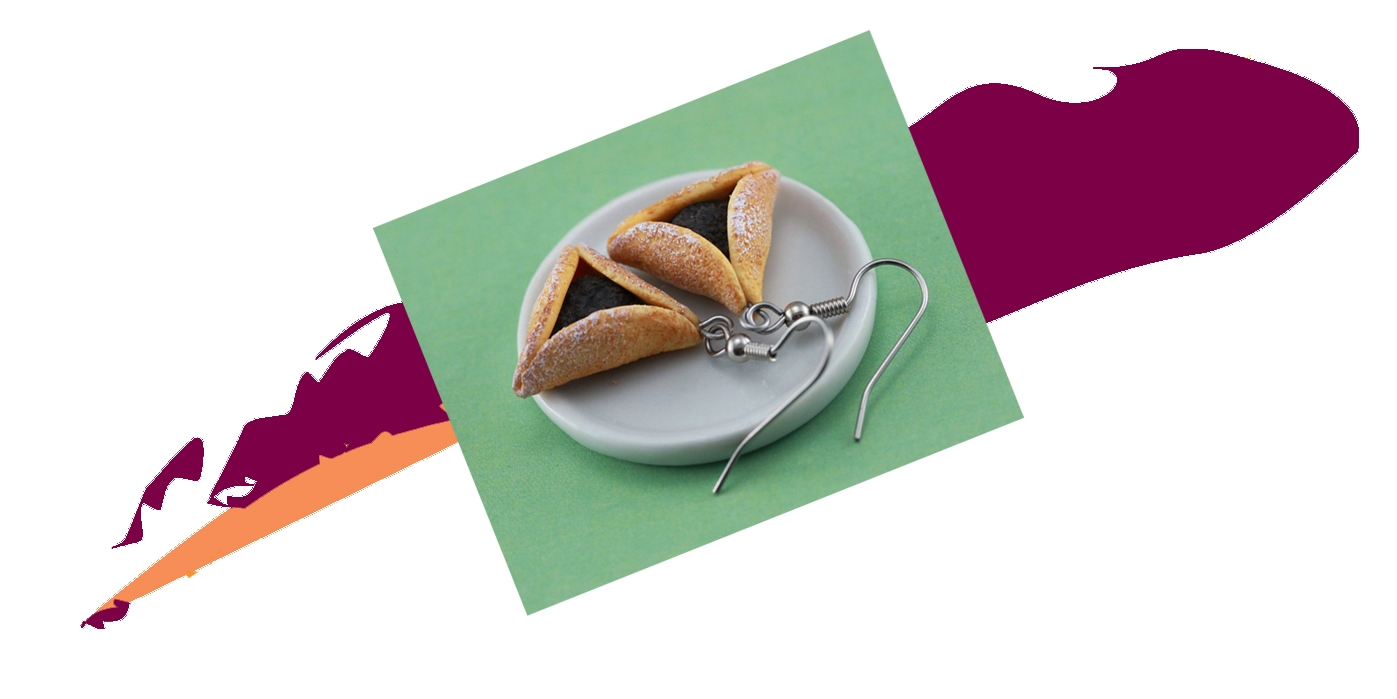 Miniature Hamantashen Earrings (Etsy) $21.00
How adorable and realistic are these handmade hamantashen earrings?! Plus, if you're on team poppyseed-filling, these are the earrings for you.
Bracelet: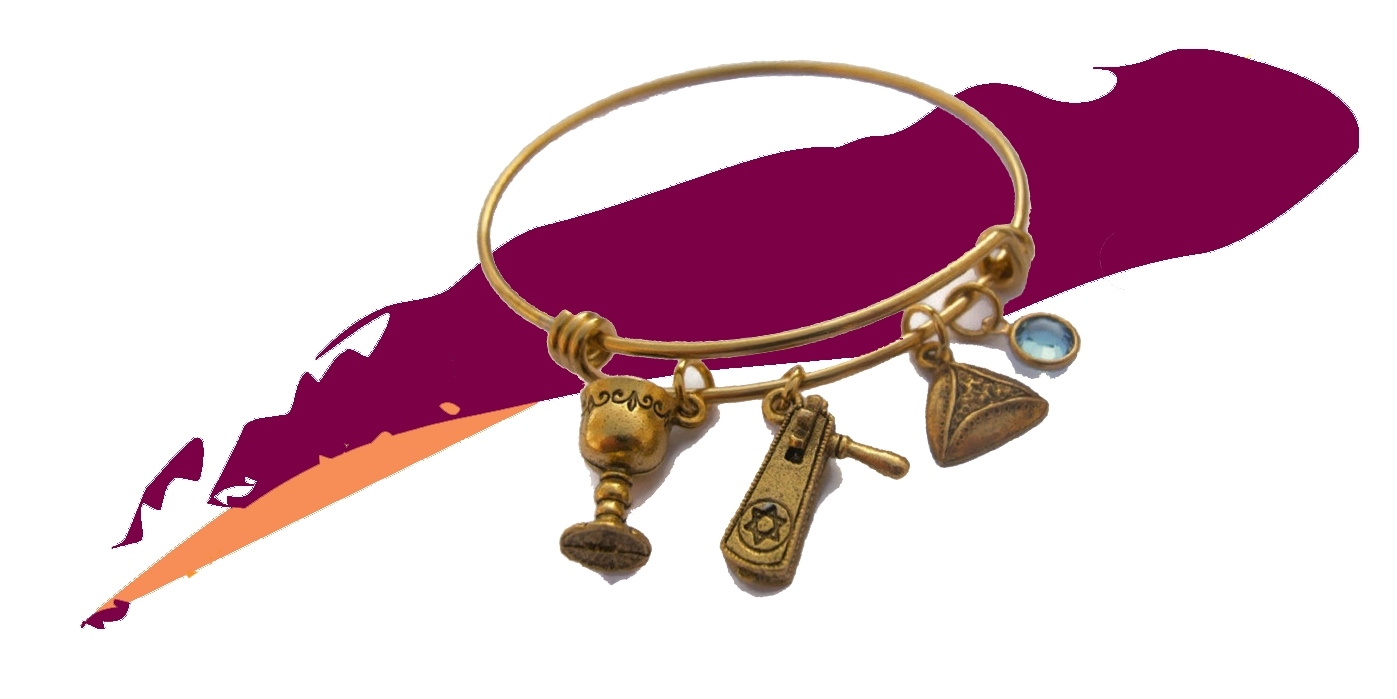 Personalized birthstone Purim bracelet (Etsy) $23.65
This bracelet has everything: a grogger charm, a wine cup charm, a hamantashen charm, and your birthstone. It can also come in handy during the reading of the megillah as a stylish alternative to a grogger. Just fashionably shake your wrist whenever your hear Haman's name!
Pins: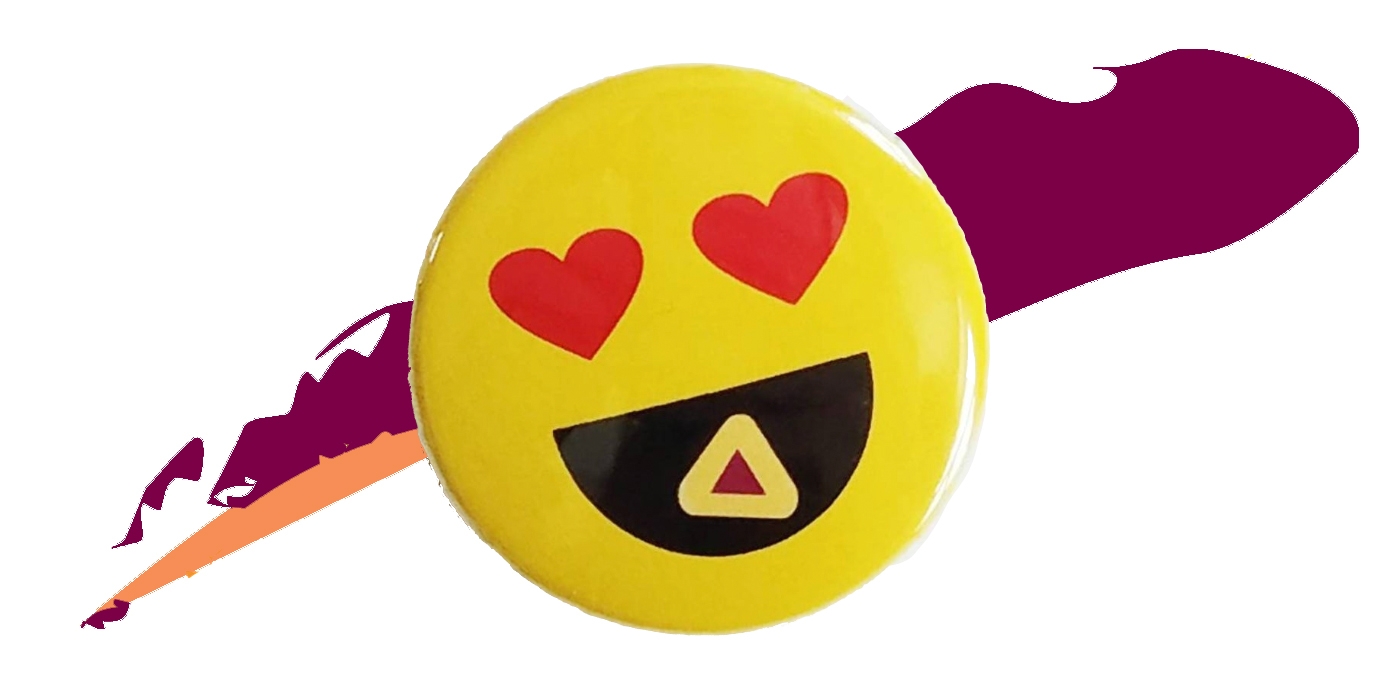 Emoji eating a hamantaschen (Etsy) $5.00
We find this super cute pin pretty self-explanatory.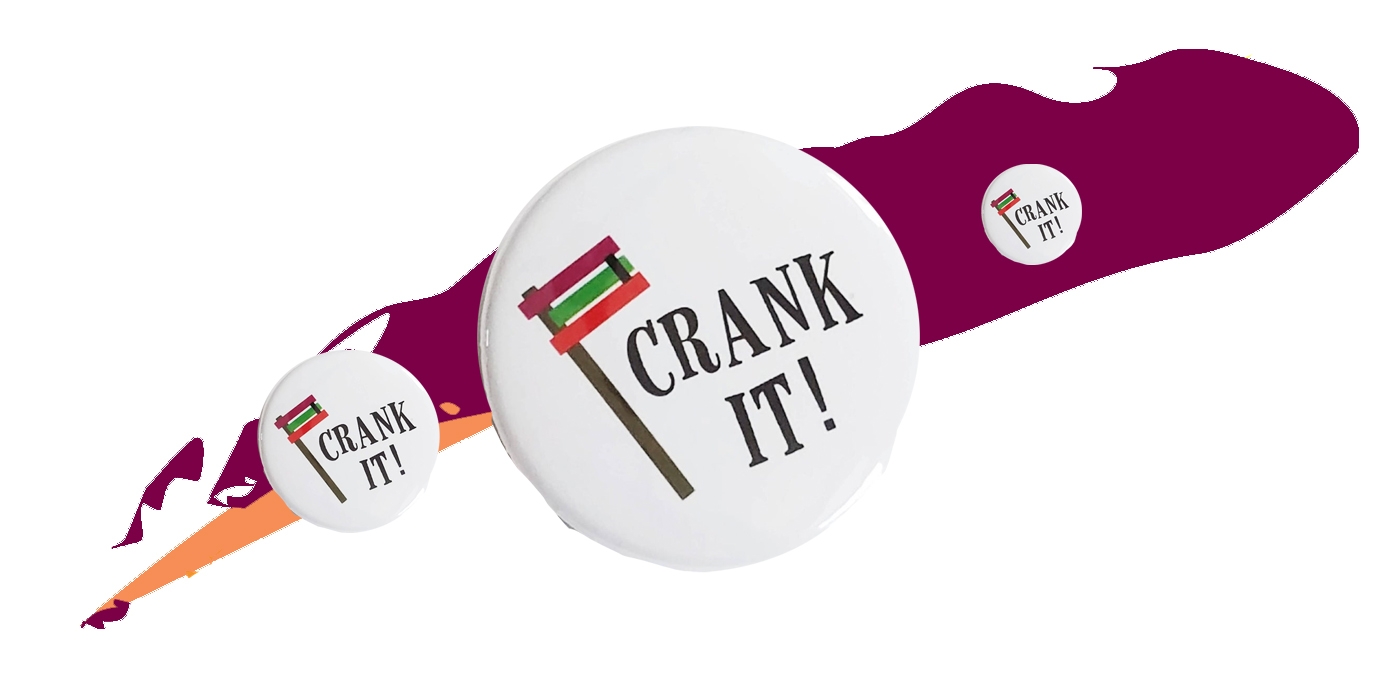 Crank It Purim Grogger Button (Etsy) $2.00
This one is pretty self-explanatory, too.
T-shirts: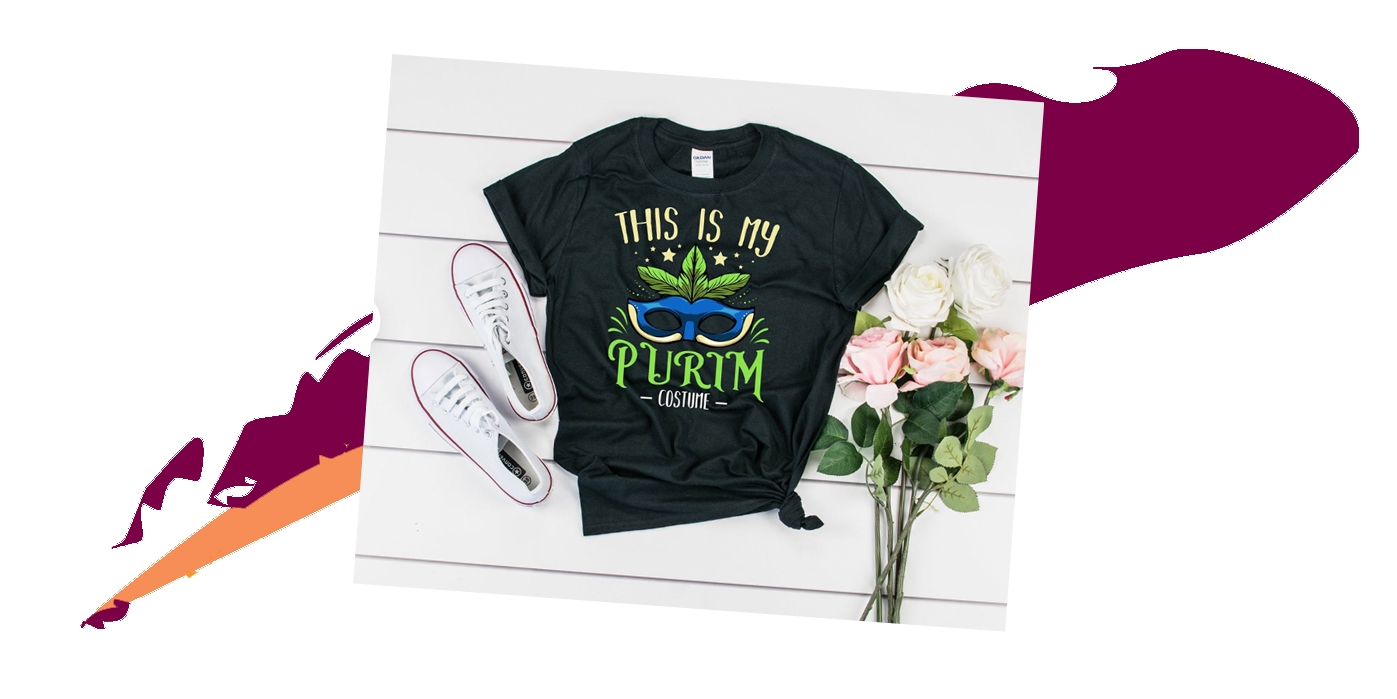 This Is My Purim Costume T-Shirt (Etsy) $18.99
Wear this Purim shirt with yoga pants for a look that says, "I love dad jokes and give zero fucks."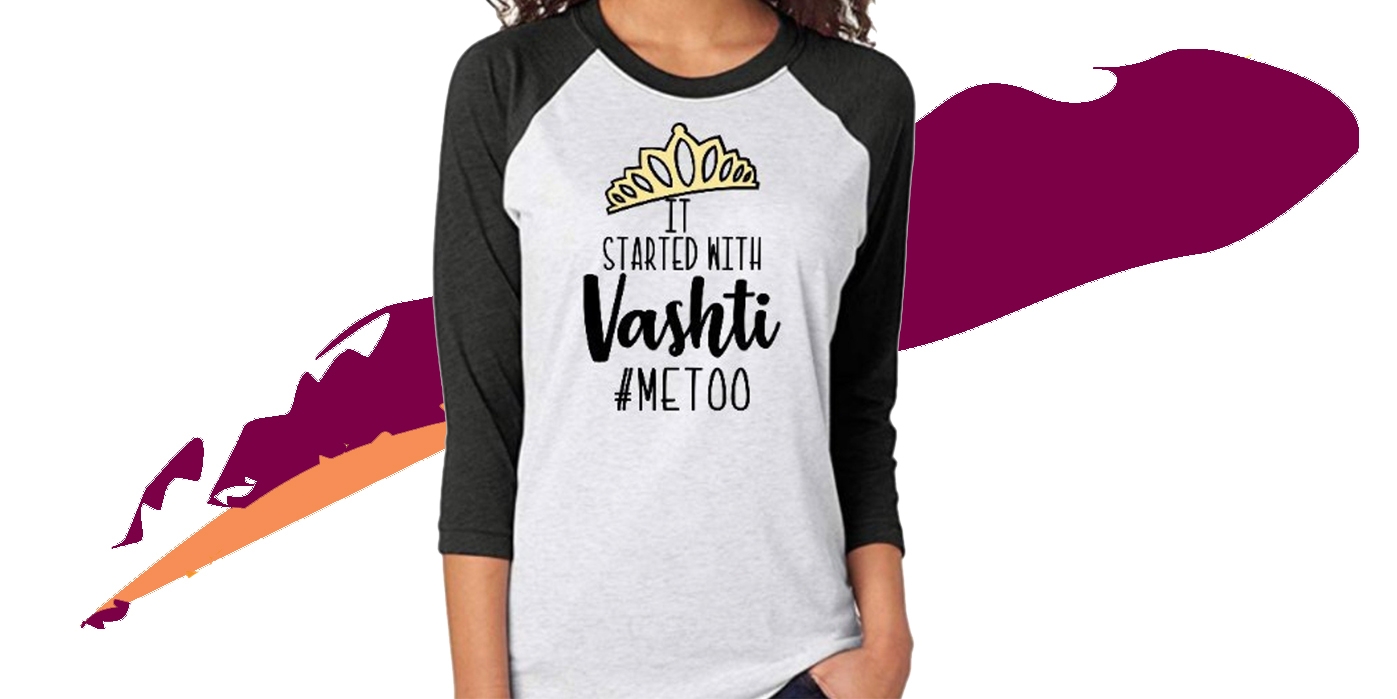 It Started with Vashti #Metoo T-shirt (Etsy) $25
Show the world you're #TeamVashti with this political Jewish statement piece.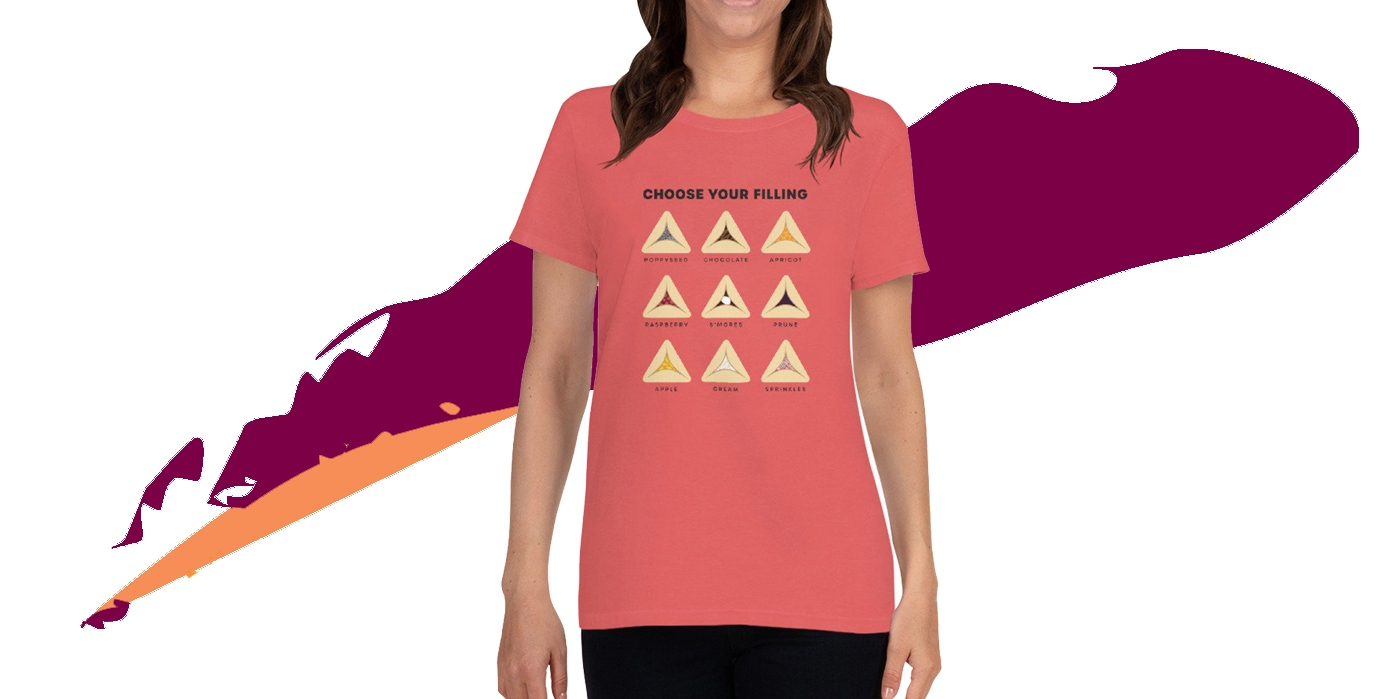 Choose Your Filling hamantashen T-shirt (Etsy) $28.00
This shirt makes a great conversation starter at Hebrew school drop-off and pickup!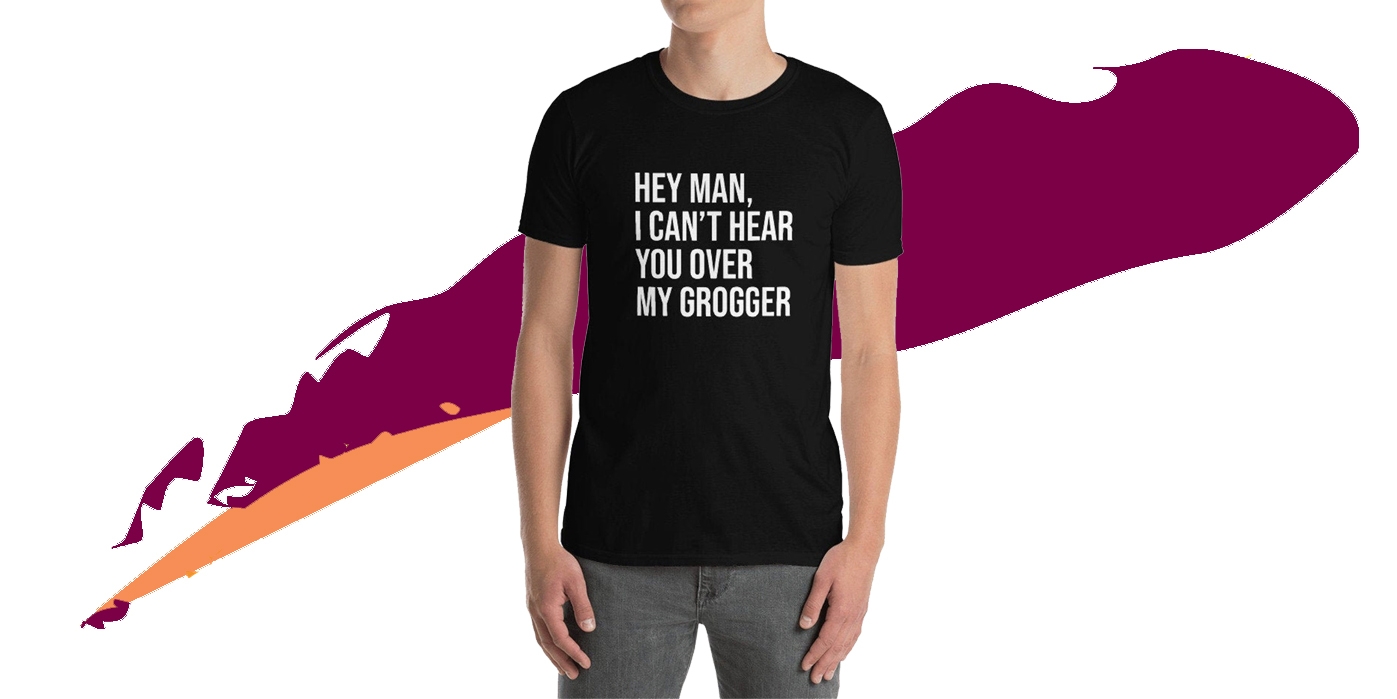 Hey Man I Can't Hear You Over My Grogger T-shirt (Etsy) $24.00
Another one for the dad joke crowd!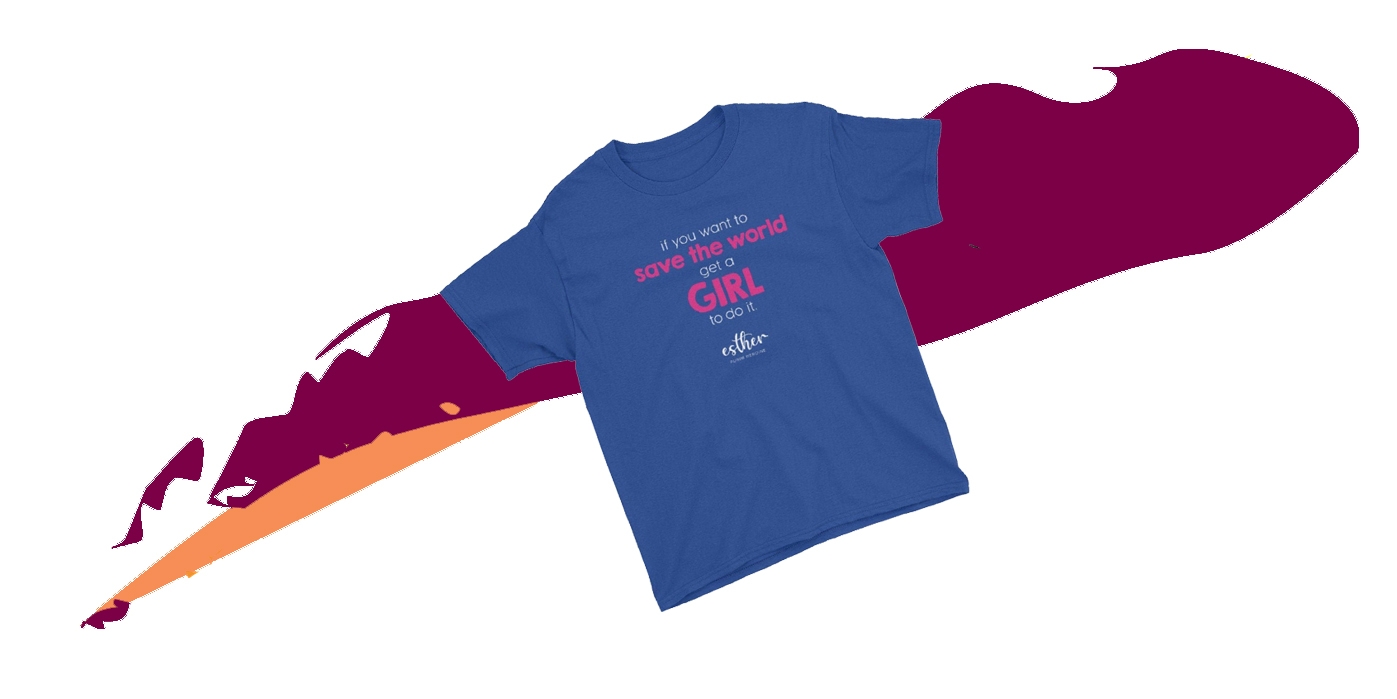 If You Want to Save the World Get a Girl To Do It Esther T-shirt (Etsy) $24.00
We love a shirt with a good feminist message on any Jewish holiday!
Leggings: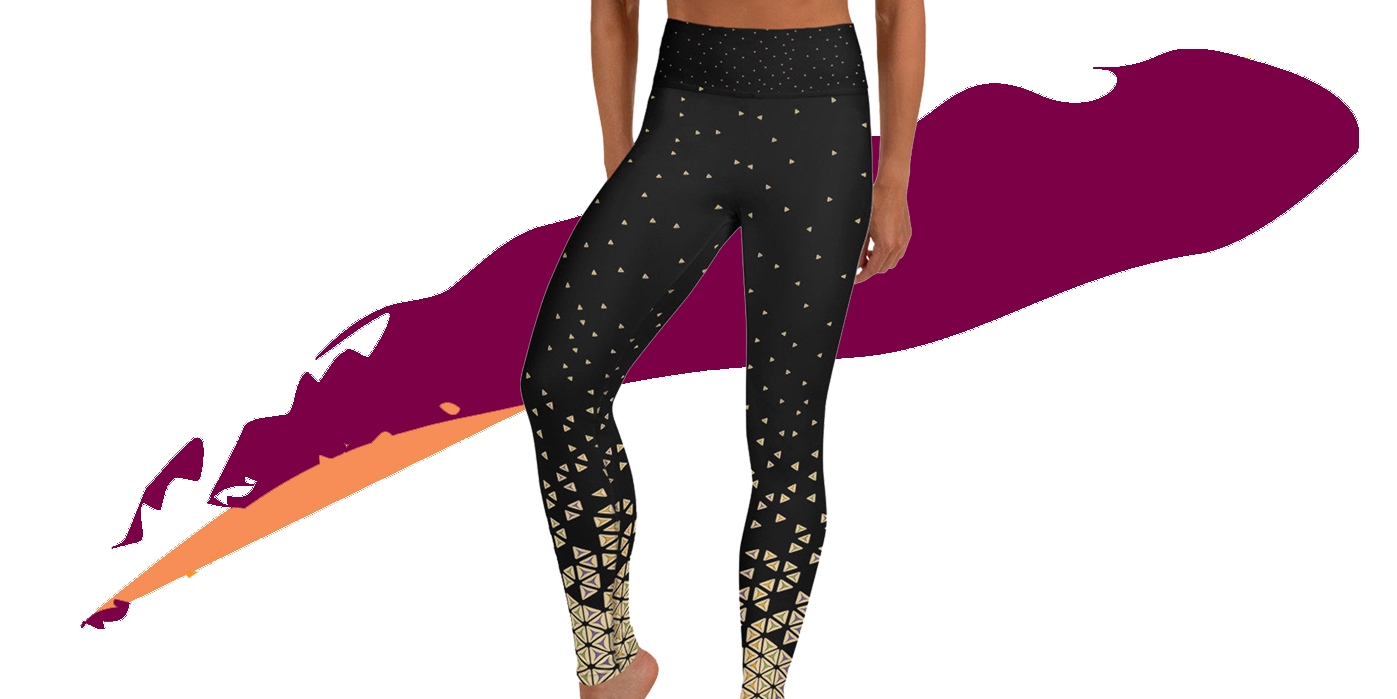 Hamantashen pattern legging (Etsy) $46
The hamantashen pattern on these leggings is *chef's kiss*. There's even a kids' version of them.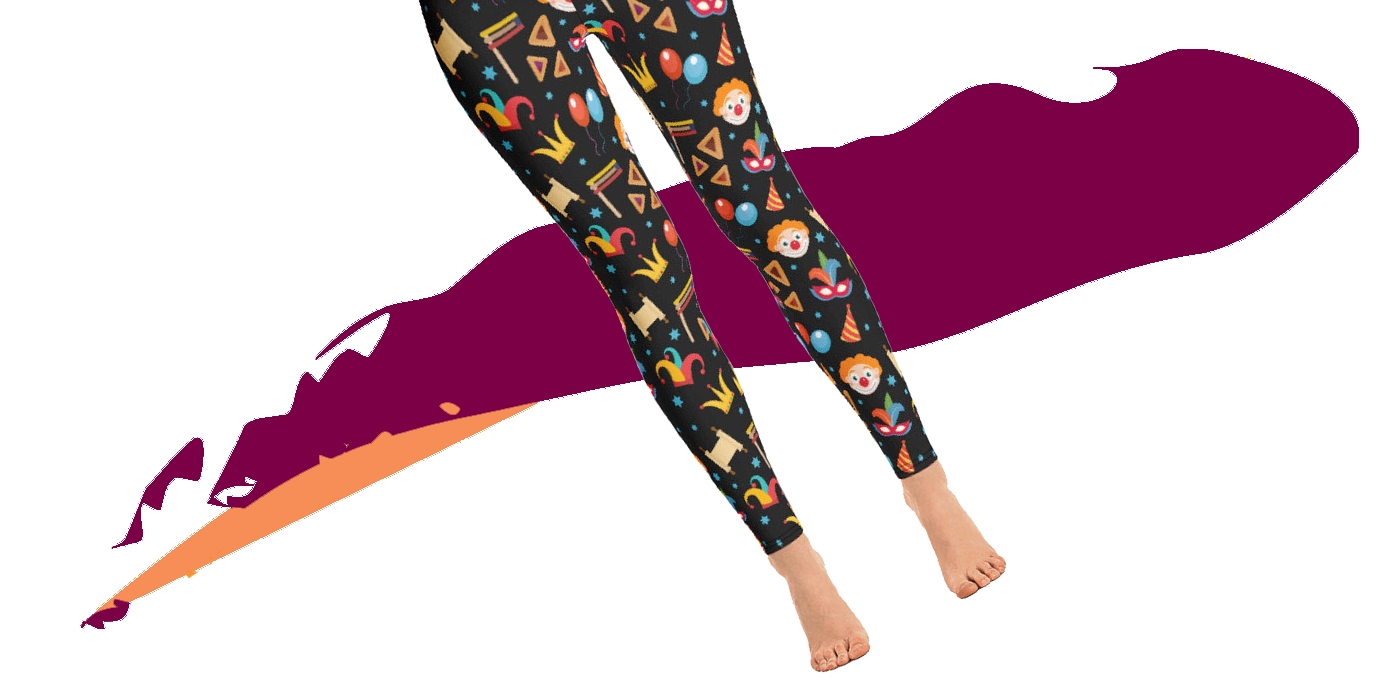 Clowns, megillahs, groggers, hamantashen — these Purim leggings have it all.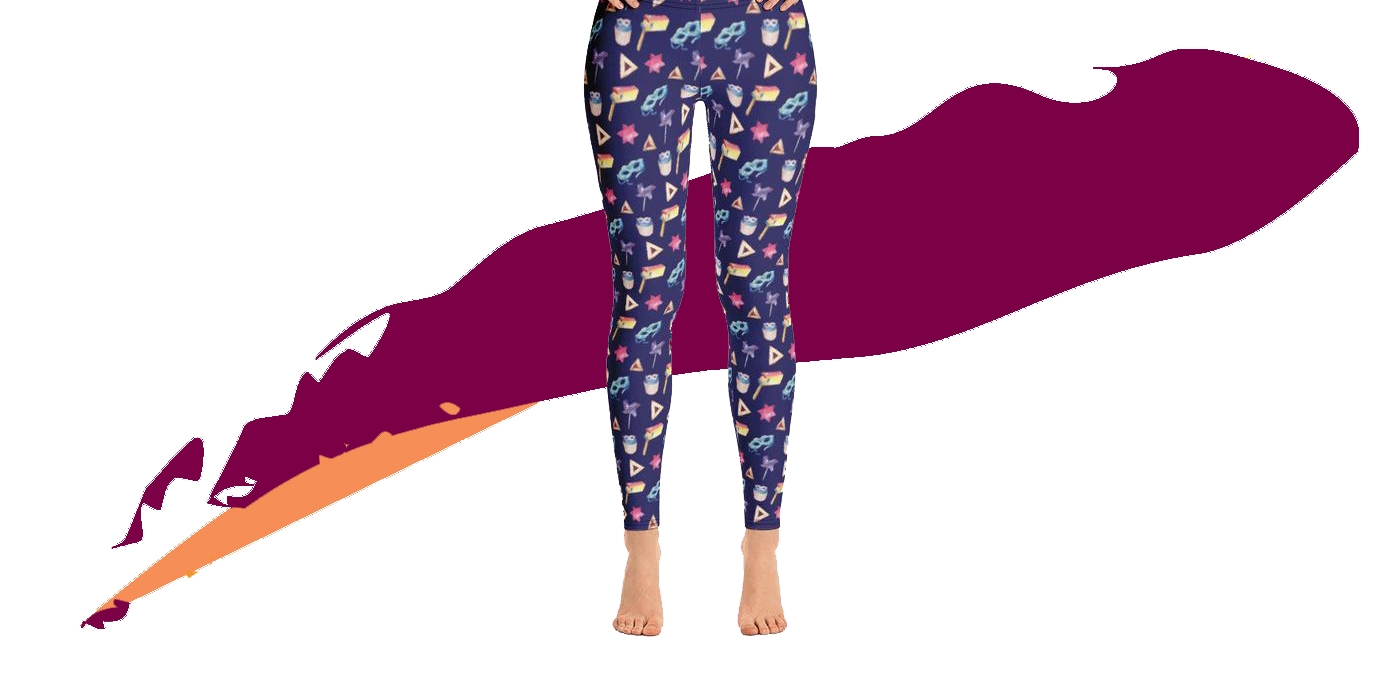 Purim leggins (Etsy) $33.00 – $46.00
If you're looking for a slightly more versatile Purim legging, these ones have masks and hamantashen and come as shorts, capris, or full-length.
Tote: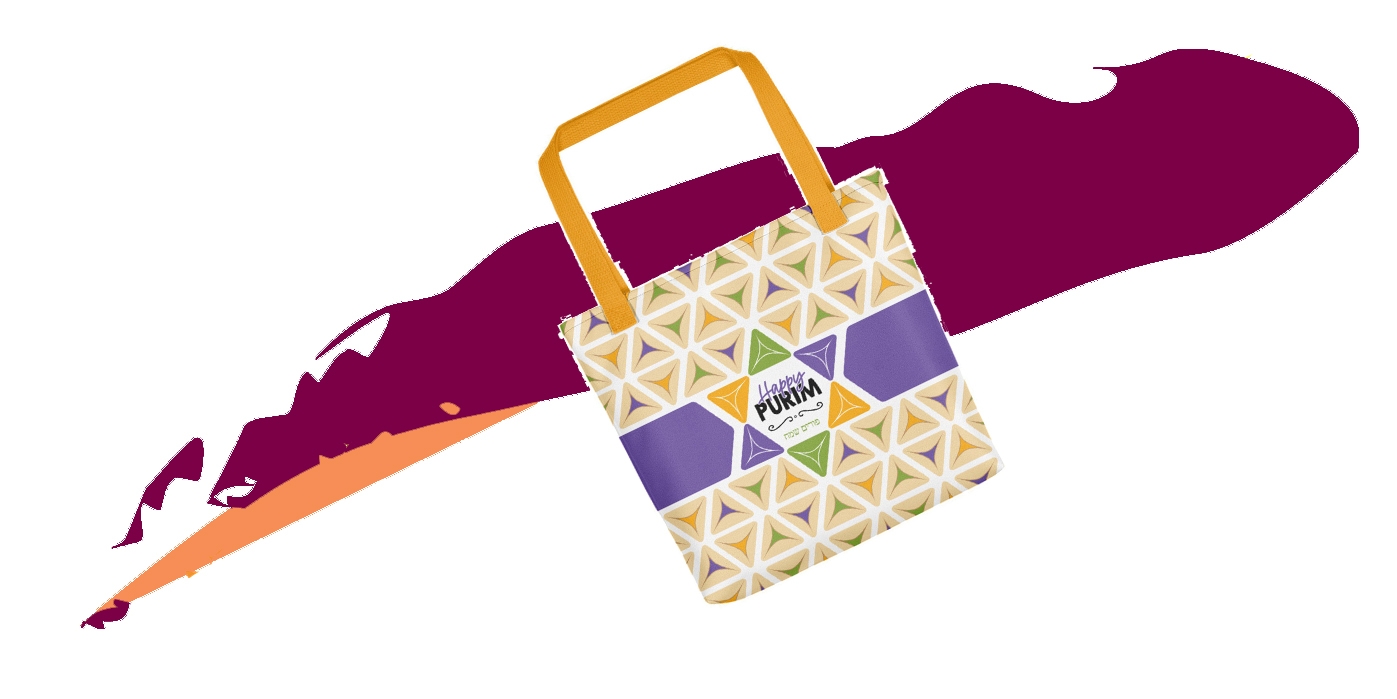 Happy Purim tote (Etsy) $29.00
This Purim tote has a cute hamantashen pattern. Perfect to carry your kid's mishloach manot or to use as a festive accessory.
Cufflinks: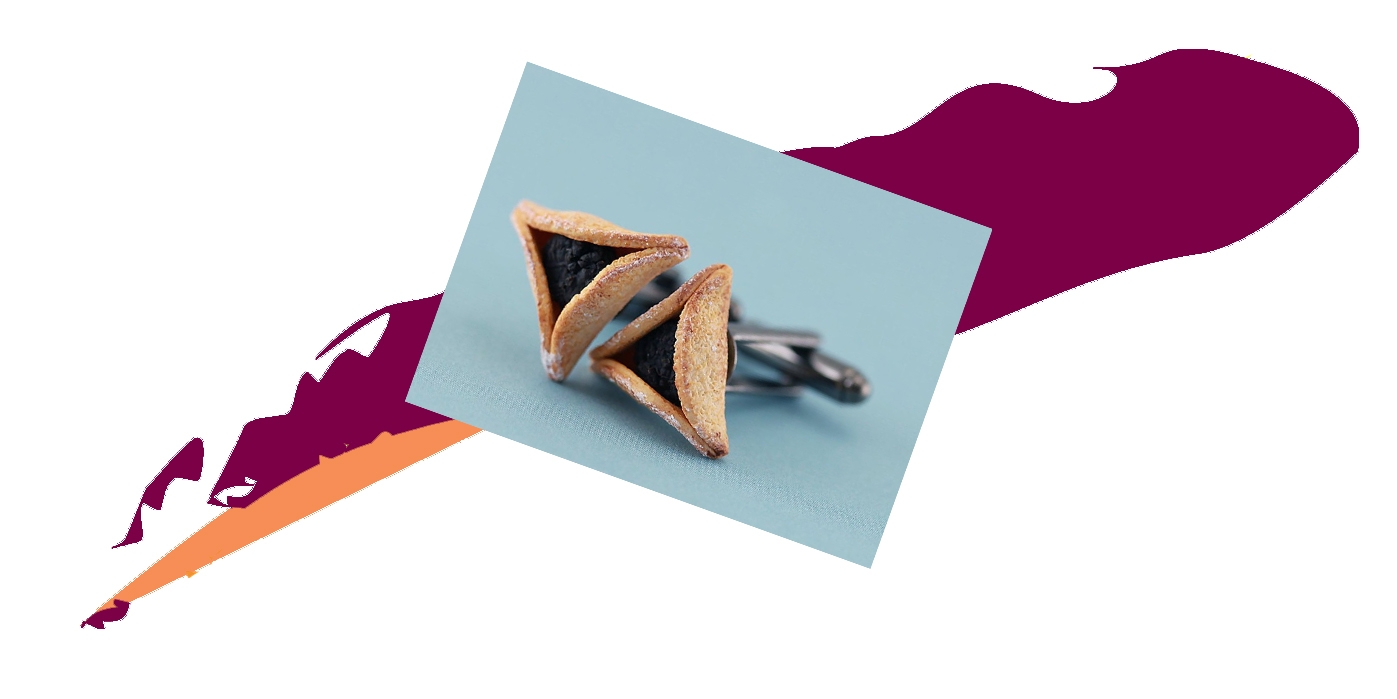 Hamantashen cufflinks are a thing, and we just thought you should know. You're welcome.
Mugs: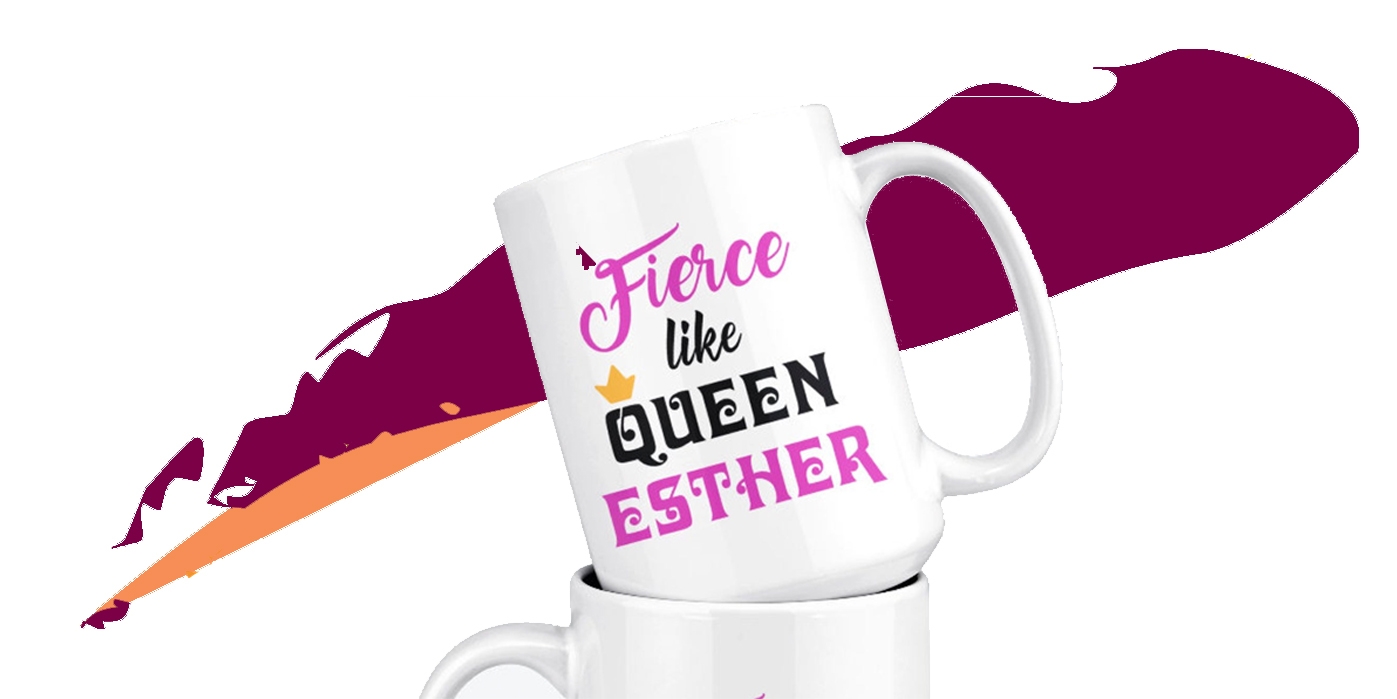 Fierce Like Queen Esther (Etsy) $14.90 
Let's face it — doing Purim as a mom can be exhausting. Caffeineate yourself with a mug that acknowledges that you're a friggin' queen!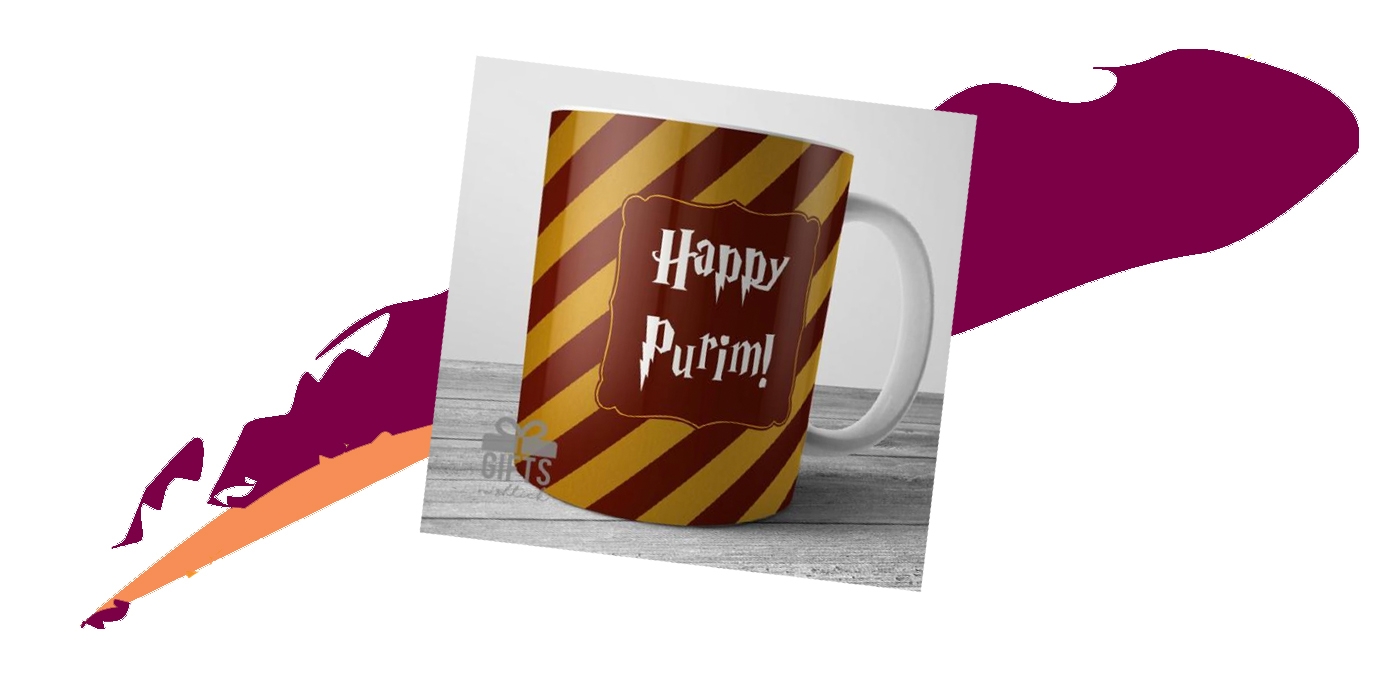 Potter Purim mug (Etsy) $14.90
If you love Harry Potter and Purim — or, even better, love dressing up as Harry Potter for Purim — this mug is for you!
For the baby/toddler in your life: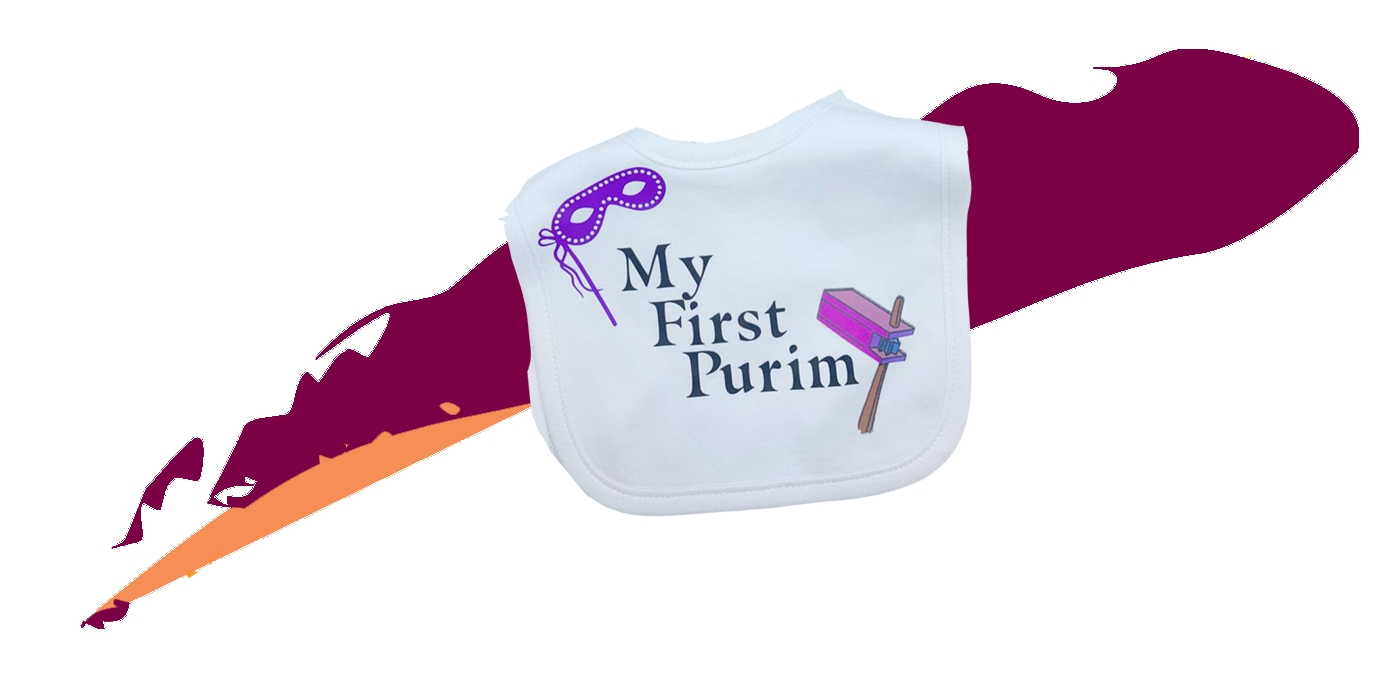 My First Purim bib (Etsy) $10.80
This is the perfect bib to keep your baby's first Purim costume clean!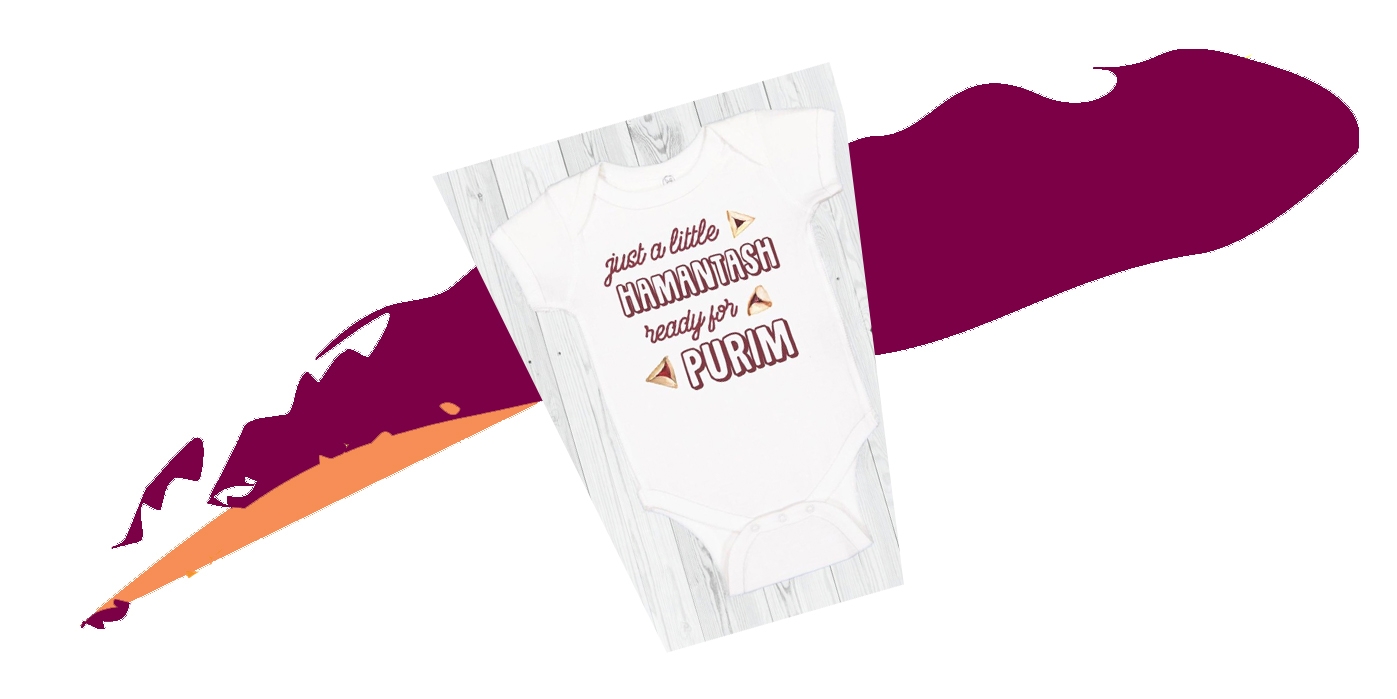 Just a little Hamantash Ready for Purim onesie (Etsy) $22.00 
The perfect little onesie for the cutest little cookie in town.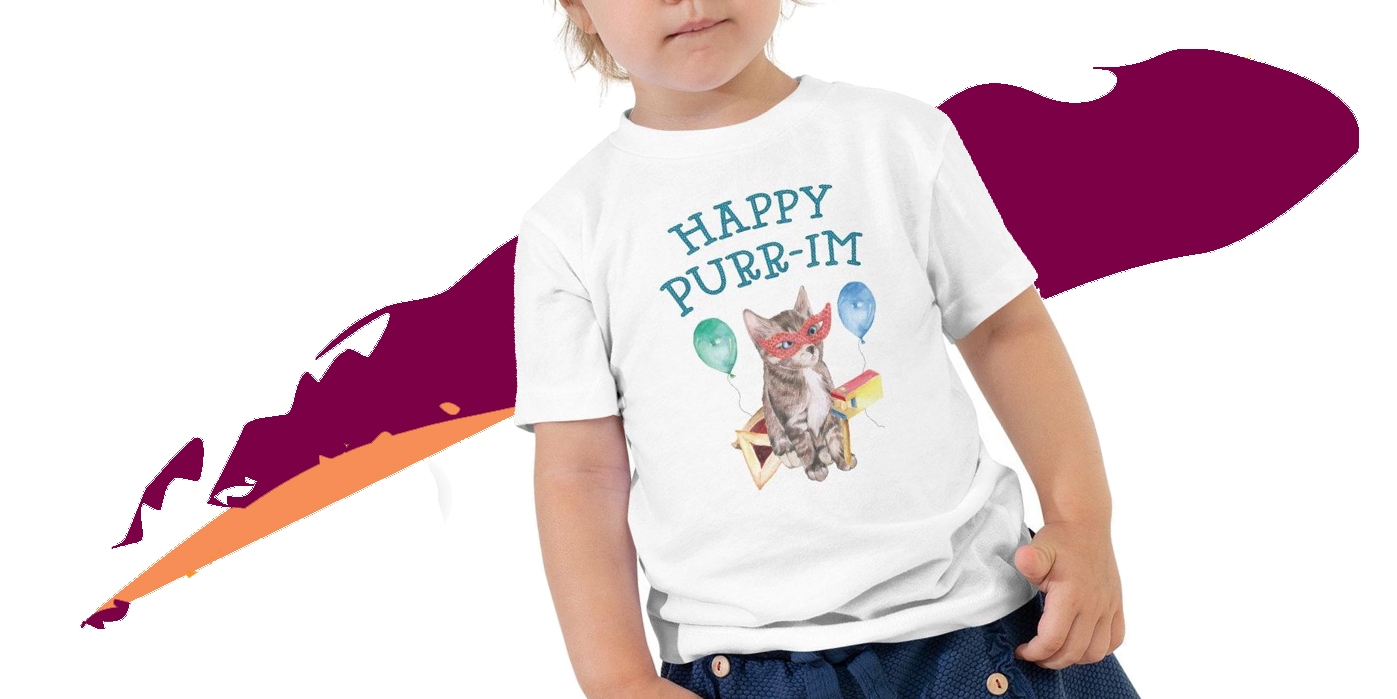 Happy Purrr-im T-shirt (Etsy) $22.00
A shirt with a decent Jewish cat pun — we'll take it!
Toys: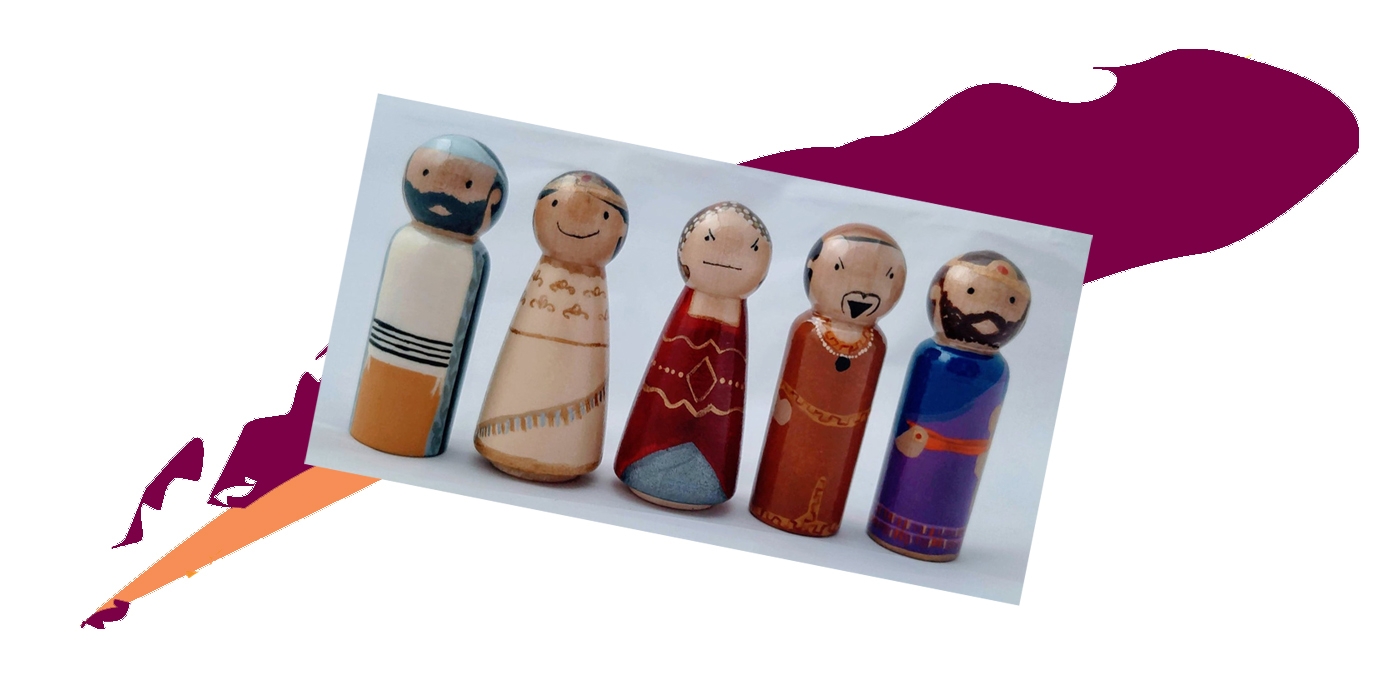 Purim holiday puppet (Etsy) $56.60
These peg dolls are so cute and are a great way to retell the Purim story to your kids.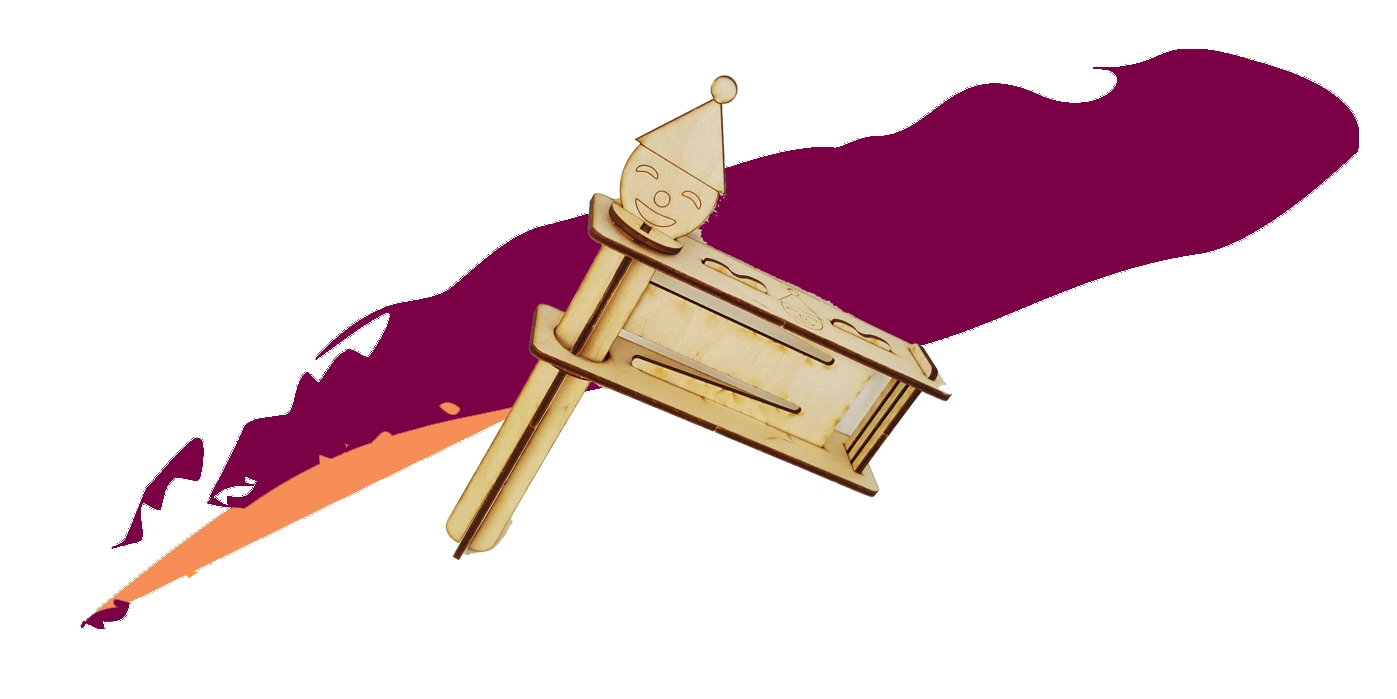 DIY Purim grogger (Etsy) $17.00
We love a great DIY holiday activity. Make and paint this grogger with your kids and then use it during the reading of the megillah!
Cookie cutters: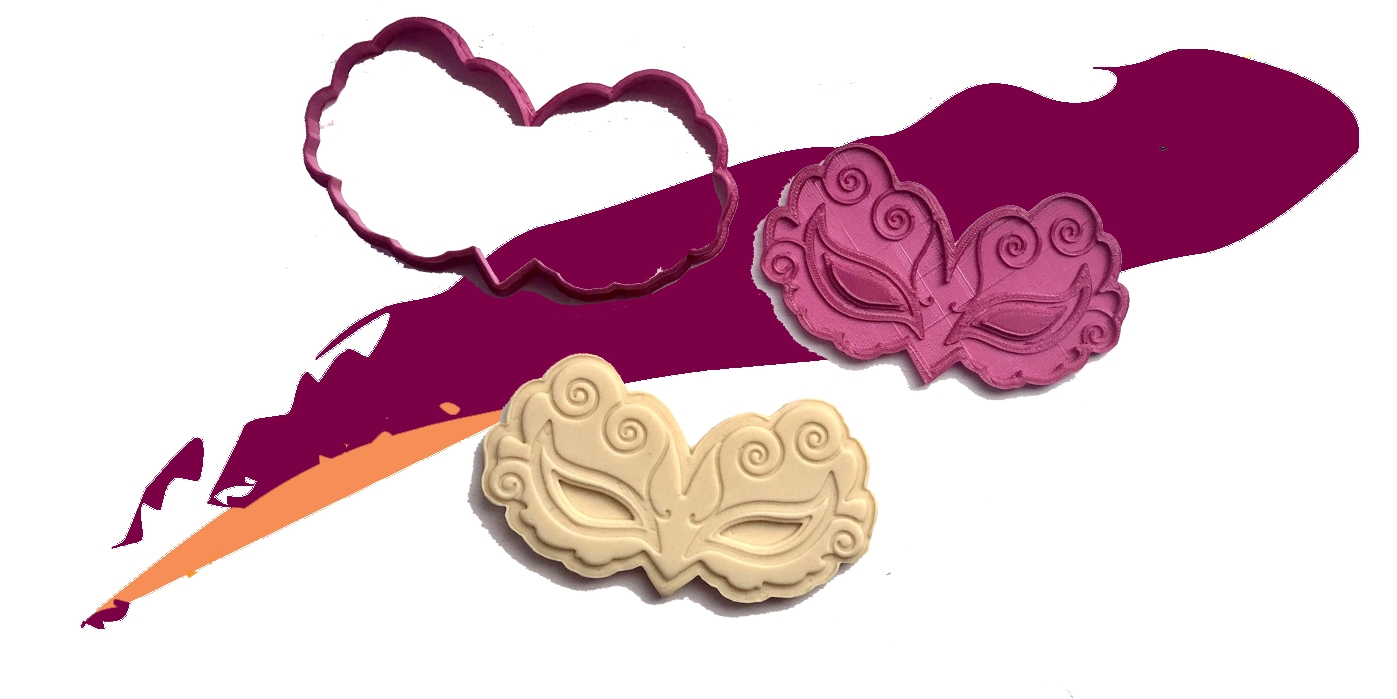 Mask cookie cutter (Etsy) $10.00 for 2
Not a fan of hamantashen? No worries! These mask cookies are just the thing.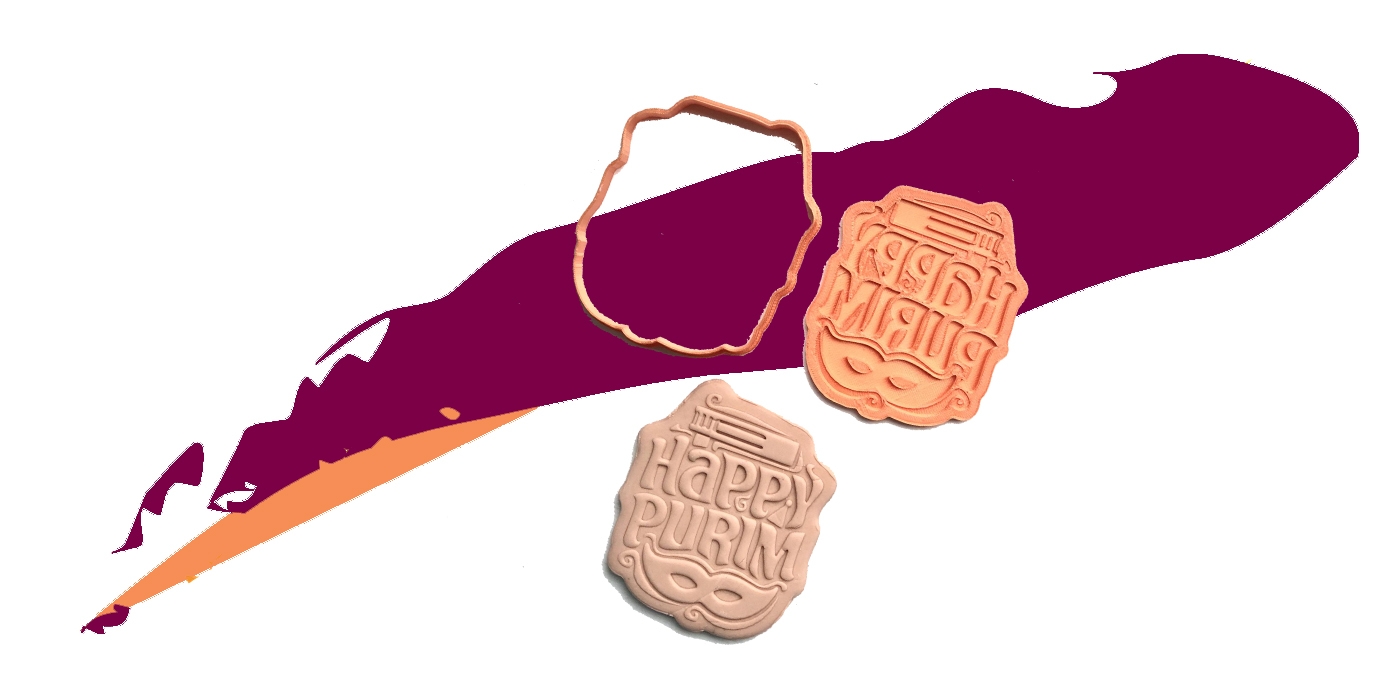 Happy Purim cookie cutter (Etsy) $12.00 
Another festive option for those who've had their fill of the three-cornered treats