Hanukkah is almost upon us! This year, the Jewish Festival of Lights starts on the evening of Sunday, December 22.
Here at Kveller, we want you to know that it's completely possible to have a meaningful and enjoyable holiday without gifts. But sometimes, it is truly nice to give (and get!) nice things.
Here's a list of thoughtful and Jew-ish gifts we've assembled for your holiday shopping needs (we also have a great list of Hanukkah sweaters and Hanukkah pajamas, if you are looking for those!).
For the family that talks politics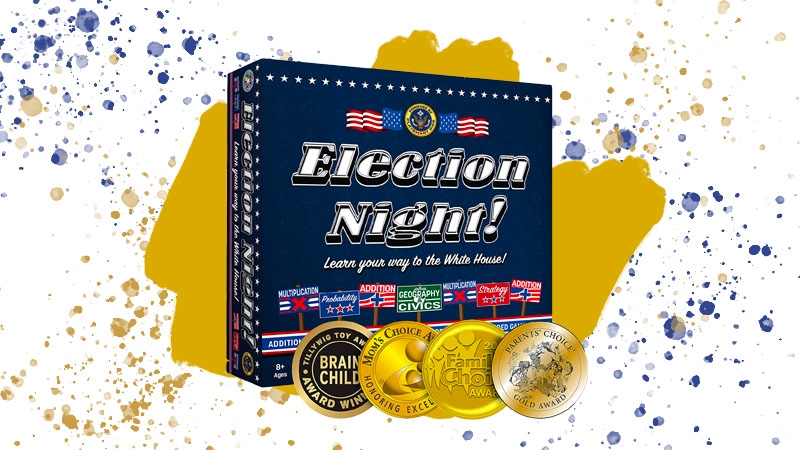 Election Night Board Game, $39.95
It's a game! It's a civics lesson! It's a game and a civics lesson! As we barrel towards a fraught presidential election next year, here's an award-winning game that combines strategy, math, geography, and the general insanity of the Electoral College in a super-fun, hands-on way. This gift is especially appropriate for any family that would like to replace any memories of watching the 2016 returns with positive ones (you know who you are).
For the sassy lady in your life

"These Sufganiyot Are Taken" T-Shirt, $24
This shirt has two strategically place sufganiyot — Hanukkah jelly donuts — and reads, "These sufganiyot are taken." It's for a certain type of sassy lady you may know, or even be.
For your totally tote-obsessed friend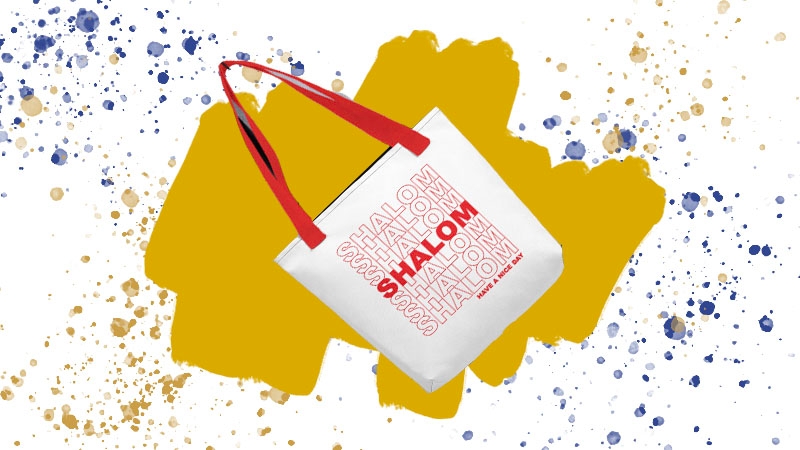 Shalom Tote, $23.50
This adorable tote bag is cleverly designed to mimic a plastic shopping bag. But it's not a plastic shopping bag! It's the perfect gift for your friend who is totes living the tote life.
For the bearded men in your life

Help your bearded friend, husband, or even yourself elevate their facial hair to the next level with this decadent beard balm that's made in Jerusalem. Our favorite is the Sukkot scented one… wrong holiday, we know, but trust us: It smells so good. Their face will thank you!
For the Star Wars fanatic in your life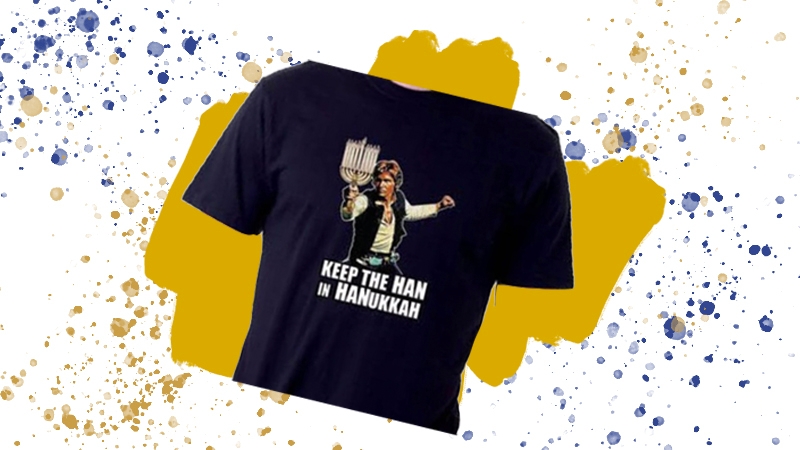 Keep the Han in Hanukkah Shirt, $14.99
If you know someone who loves Star Wars a latke (get it?), why not keep the puns going with this fun and festive t-shirt? It's available in men's and women's sizes, and, for better temperature control, it's also available as a tank top, sweatshirt, or hoodie.
And for the Star Trek fanatic in your life: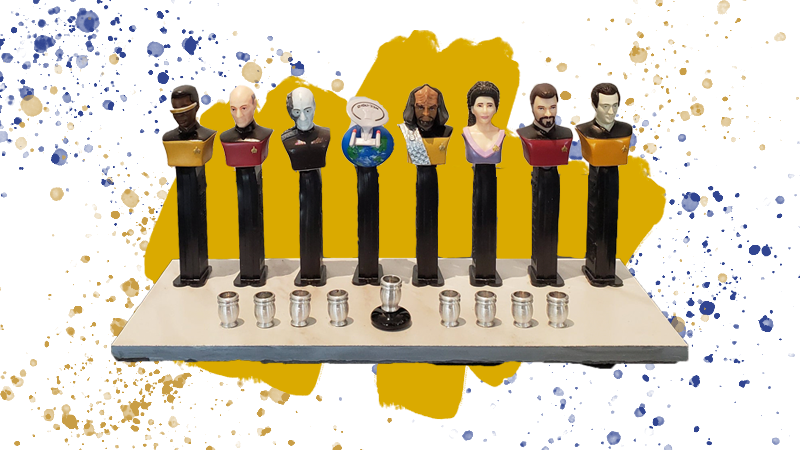 Trekkie Pez Hanukkah Menorah, $85
Star Wars and Star Trek = not the same thing! If you've got a Trekkie on your list, boldly take Hanukkah where it's never gone before with this Star Trek menorah, adorably (and hilariously) made of Pez dispensers.
For the 1980s nostalgia lover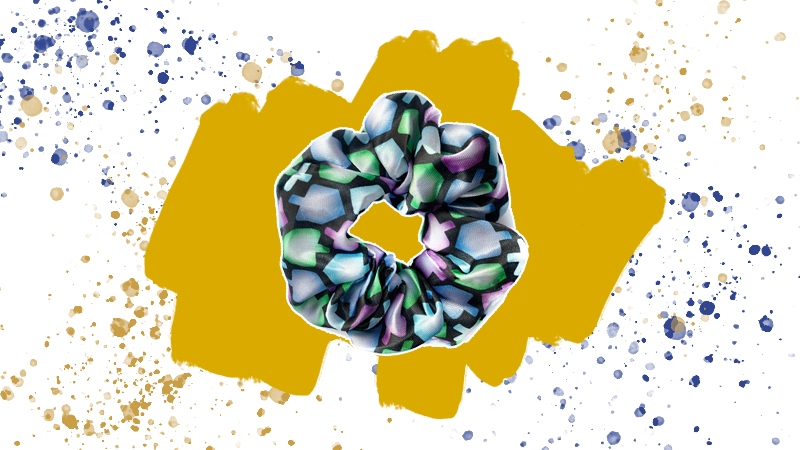 This scrunchie is totally tubular! Not only is the hair accessory retro in its 80s-ness, but it'll help channel some serious awesomeness: No less an icon than Ruth Bader Ginsburg adores scrunchies, so that's a good enough excuse to purchase just about anything. If you're not getting a jabot this Hanukkah, consider a fashionable Hanukkah scrunchie instead.
For the coffee lover in your life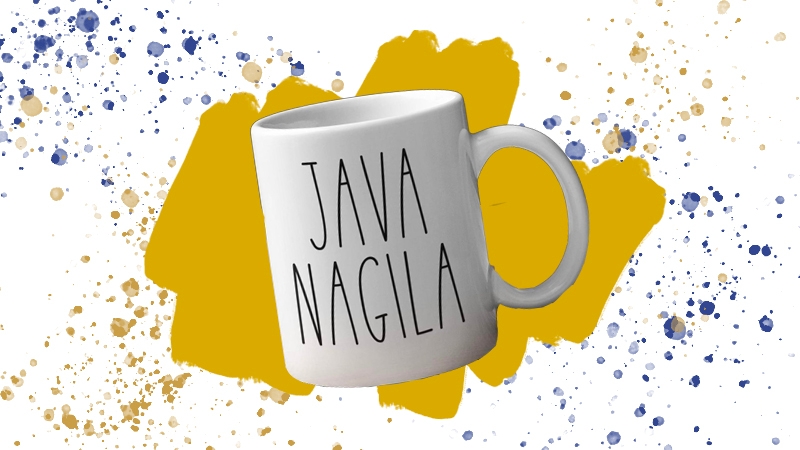 Java Nagila mug, $13.95
This mug says Java Nagila. Get it?! Everyone could use an extra mug in their life, preferably one adorned with a pun and filled with coffee.
For the Lego-obsessed kid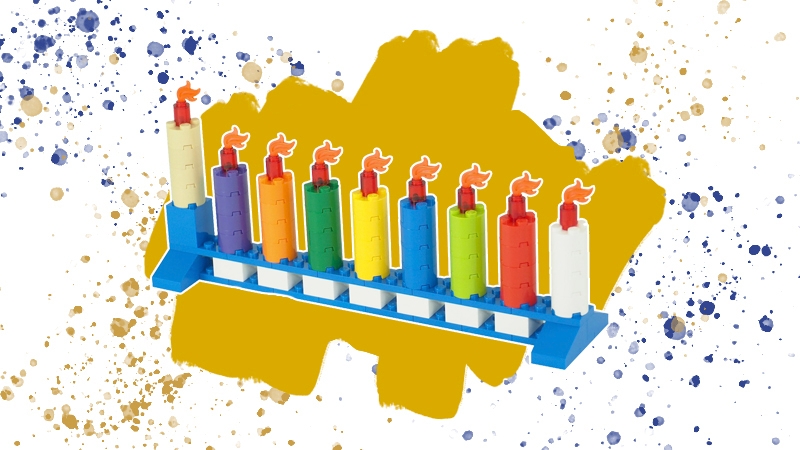 Got a builder in your life? Here's a perfect, holiday-appropriate gift: With this amazing set from JBrick, you can create an amazing colorful menorah. It's a game-changer!
For your four-legged BFF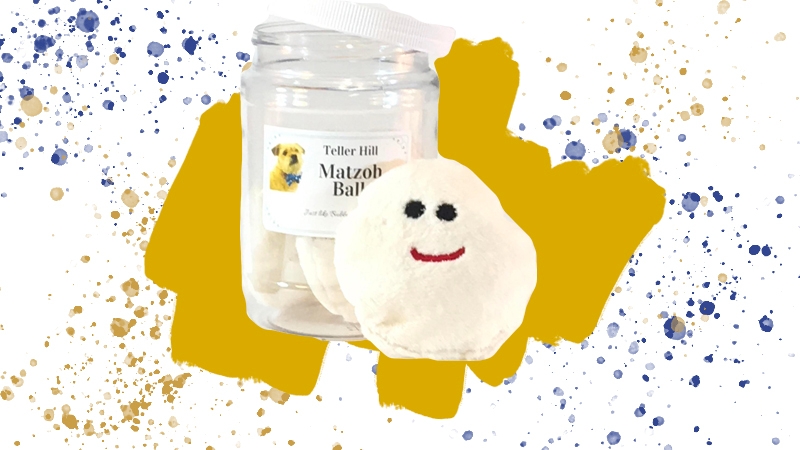 Here's a set of three squeaky matzah balls with faces on them. For your dog. Honestly, the cuteness is too much for us to handle.
For the new baby that's cute enough to eat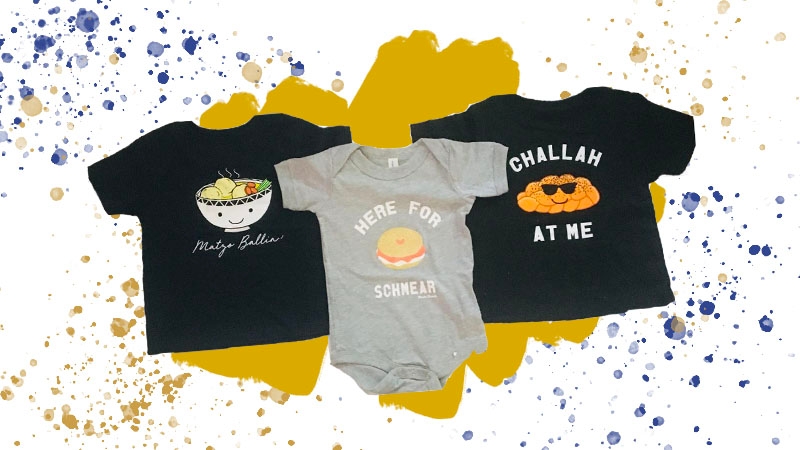 Jewish Food Onesies, $12.99
These adorable onesies come adorned with a variety of designs and slogans. There' a one with sunglasses-wearing challah that reads, "Challah at me," and one with a bagel with lox that says "Here for schmear." Also available as toddler t-shirts, there's basically something for every cute Jewish baby in your life!
For the proud jewish lady (or gent) in your life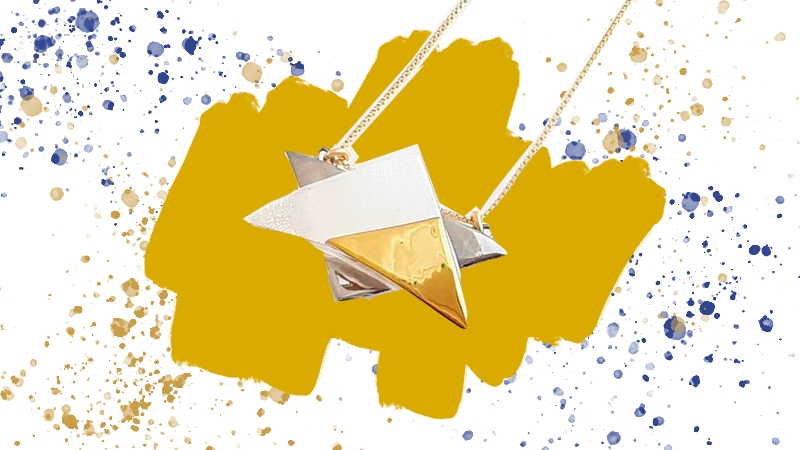 Star of David necklace, $59.40
At a time of rising anti-Semitism, some Kvellers say being loud and proud about your Jewish identity is the way to go. And one of the best ways to do that is with a star of David necklace (Tiffany Haddish is a fan!).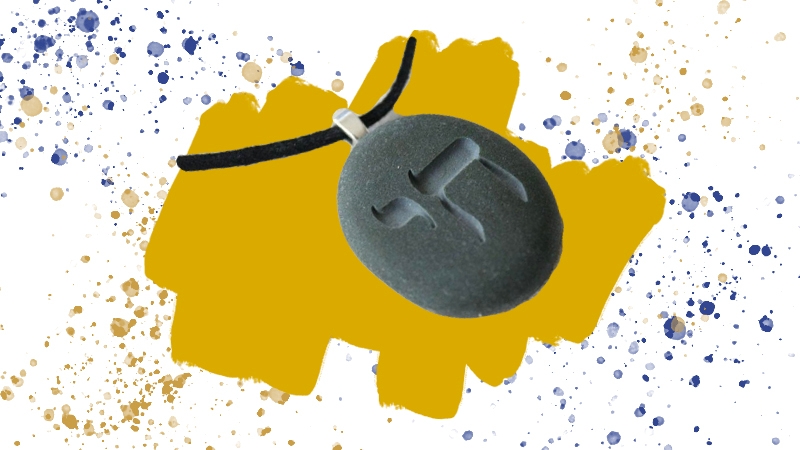 Chai Engraved Necklace, $24.50
Looking to say "Jewish pride" but not into the Star of David situation? We've got you! This unique pendant is a beach pebble engraved with a chai. It's beautiful and gender neutral.
For the argyle lover in your life
Hanukkah Argyle Dress, $45.50
Honestly, we're a little obsessed with this Hanukkah argyle dress and kind of want to wear it all year round. It's chic and classic enough, so why not??
For the person who has literally everything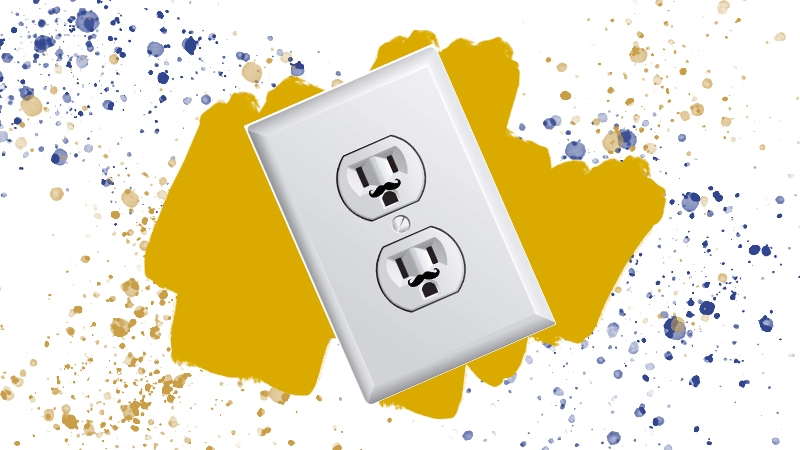 Mustache Outlet Stickers, $7.99
We all have that person — the friend or relative who has all the gadgets, all the books, and more clothes than they can possibly wear. But here's one thing that they probably don't have: adorable mustache stickers that turn a ho-hum outlet into a cute (albeit kinda shocked) little face. It also makes a great white elephant gift!
For that special toddler in your life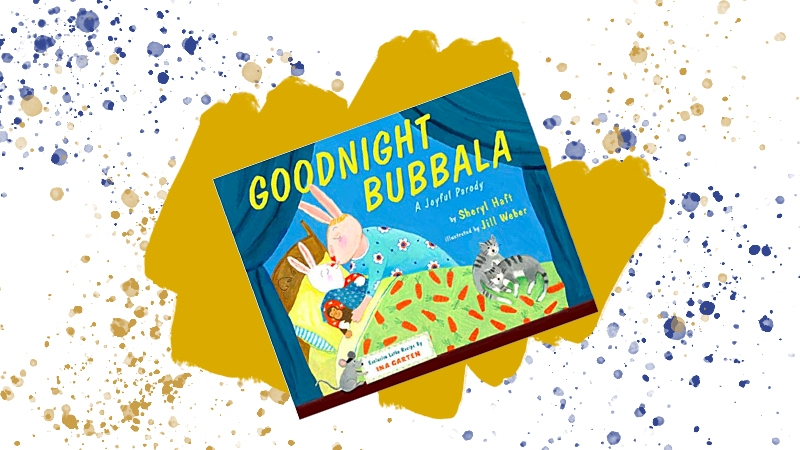 Goodnight Bubbala book, $16.19
"In the small blue room there was a bubbala, and a little shmatta, and then, oy vey!, came — the whole mishpacha!" So begins Sheryl Haft's picture book, Goodnight Bubbala, a "joyful parody" of the classic children's book, Goodnight Moon. A little bit Yiddish, a little bit all-American, Goodnight Bubbala is sure to enchant toddlers and the grownups who read to them. With colorful illustrations by Jill Weber, the book also comes with a latke recipe from the Barefoot Contessa herself, Ina Garten.
For truly everyone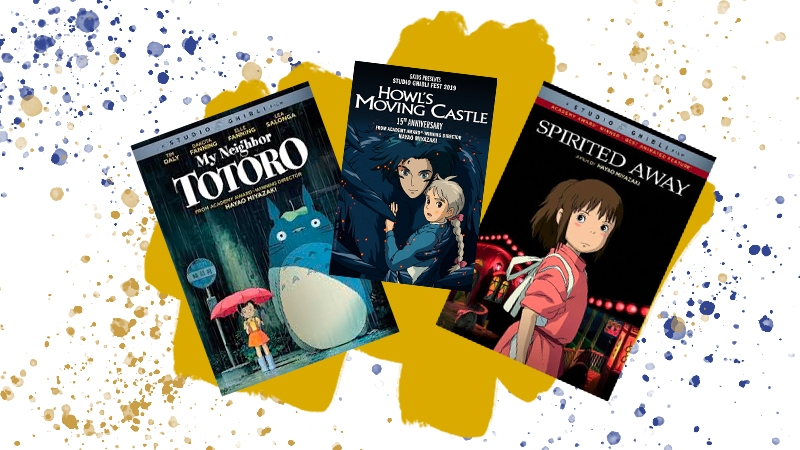 Various streaming services beginning 12/17, $20
Sometimes the key to parenting is taking the path of least resistance. You know those times when everyone is kinda grumpy, bored, and at the end of their rope? That, my friends, is when you turn on a film that the whole family is guaranteed to love. For the first time ever, Japanese animation studio Studio Ghibli is making their entire feature film catalog available for digital download, starting Dec. 17! Each and every one of their films is a delight, but for a true all-ages affair, you can do no wrong with My Neighbor Tortoro.