Actor Matt Cohen doesn't typically play the romantic lead — and definitely not the romantic Jewish lead of a Hallmark holiday film.
The 37-year-old actor is most known for his roles on the long-running shows General Hospital and Supernatural. But now, he's starring in Holiday Date, one of Hallmark's two new "Hanukkah" movies. (Yes, we're putting Hanukkah in quotes, because while the holiday does make an appearance in the film, it's more about the idea that Christmas is for everyone! Not great, but at the same time, I never expected to see sufganiyot in a Hallmark film, so that's fun.)
Cohen is married to a fellow actress, Mandy Musgrave, with whom he shares a son who is four and a half years old. And — cue the "awwws" here — Holiday Date will be the first thing that his son will ever see him in, Cohen says.
"It's amazing!" Cohen tells Kveller, via phone, about his "debut" in front of his son. "I can't wait."
The plot of Holiday Date is very family friendly, even if it's not quite Jewy. The movie follows Joel (Cohen) as he goes home for the holidays with a friend-of-a-friend, Brooke (Brittany Bristow). Joel is just pretending to be Brooke's boyfriend — her actual boyfriend, Ethan, had broken up with her right before they were supposed to head for her house. It's a classic pretend-to-be-dating-then-actually-start-to-like-each-other plot, except with a twist: Ethan loved Christmas — and Joel is Jewish.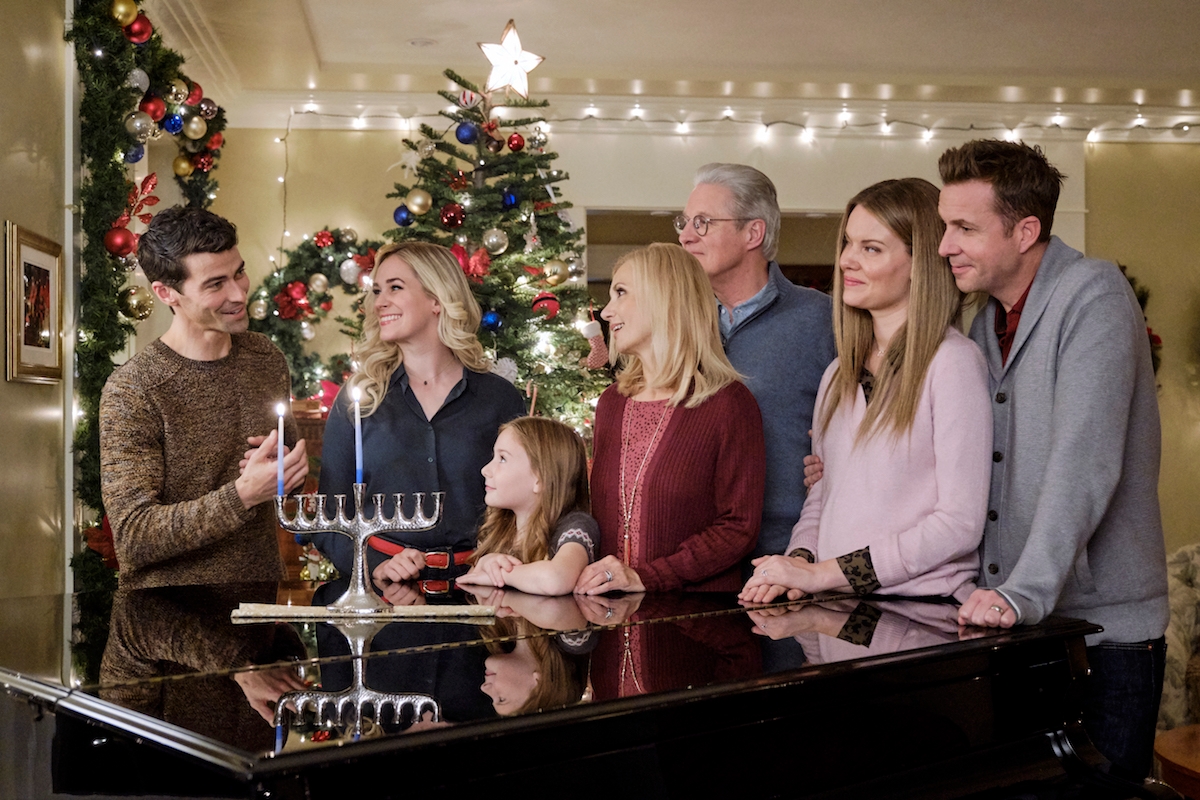 We chatted with Cohen about Jewish representation, his plans for the holidays, and why he hopes people watch Holiday Date.
This interview has been lightly edited and condensed.
How does it feel to be part of Hallmark's first-ever Hanukkah-related movie?
It feels amazing, it feels like I'm part of a huge step forward for everybody. Throwing these two holidays together in one fun, feel-good movie — I think it's great. And I'm so glad Hallmark grabbed the reigns and is doing it.
What was your first reaction to Holiday Date?
I usually play darker, edgier characters — not really family-friendly, as far as grandparents or children go. So it'll be the first thing my kid can watch, and the first thing [I'm in] that I can sit down at the holidays and watch with my family and loved ones. So, I was super, super happy about that idea.
The other part: I was allowed to play a character I've never played before. Joel Parker is most like Matt Cohen than any other character I've ever played: He's goofy, he's weird, he doesn't make a lot of sense, full of energy, he's always smiling. I totally relate to the guy and I've never played a character I could relate to so much.
I think you may be Hallmark's first Jewish lead in a Christmas movie. What does it mean to you, as a Jewish person?
Absolutely incredible! Whether I am or I am not, I feel proud and thrilled and extremely lucky. The director really pushed me to be myself and really let the fun of Hanukkah and Christmas be one thing. I feel lucky to be part of a movie that has a bit of a message: We might have different beliefs, but the holidays are for all of us to celebrate each other. That's the big picture here.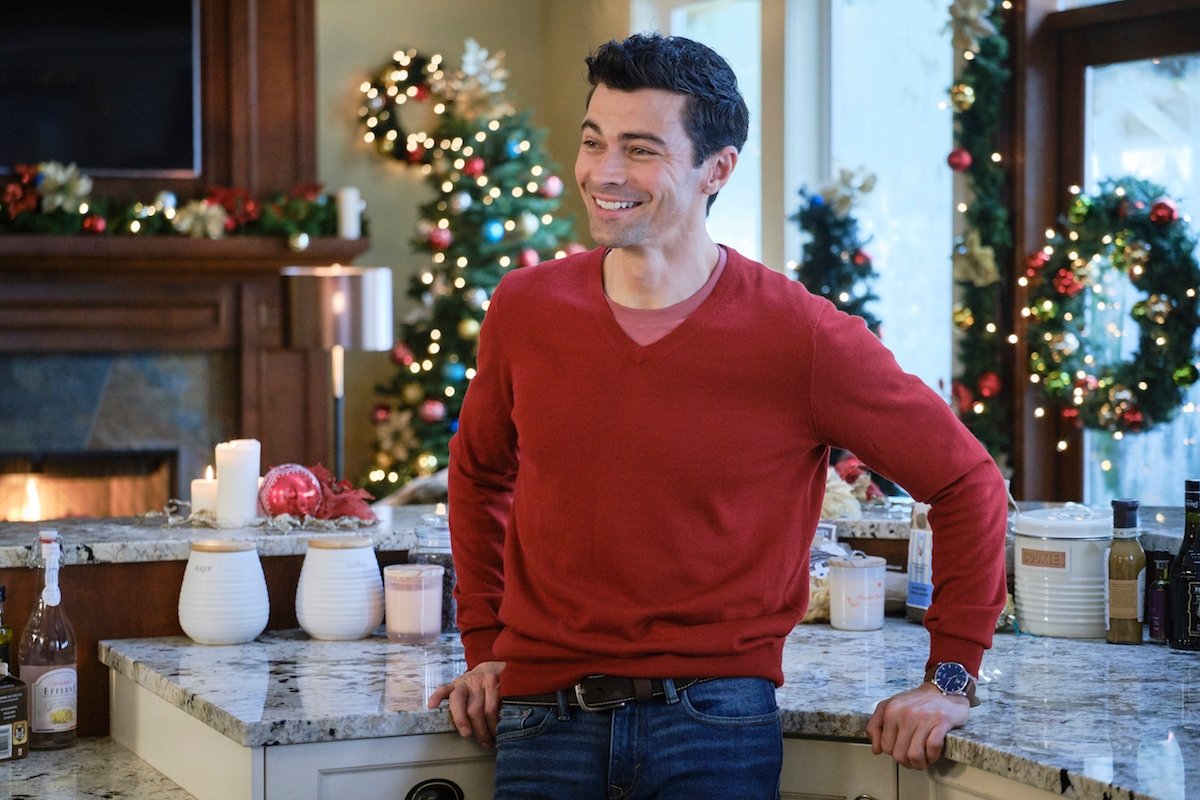 Do you think it's important for Jewish characters to be played by Jewish actors?
For me, I don't think that's important. Let the actor play the role; I don't think race or belief should come into play at all. If this is the actor you want, and they can portray the role, then it's up to that actor's job to deliver and do the research and learn everything about Hanukkah and Judaism, if that's the role.
I like the idea that I'm Jewish playing the Jewish lead, I think that it's great and it's fun. Do I think it's a 100 percent necessary? No. I think it's the right actor playing the right role.
In the film, your character, Joel wishes he could celebrate Christmas. Growing up did you feel any Christmas envy? 
I celebrated a little bit of both holidays; we did more Hanukkah when I was younger. My dad would teach me about the prayers. As I got a little older, we often had a menorah and a Christmas tree in the house. So we have been celebrating what Hallmark is celebrating [in Holiday Date] pretty much my whole life.
What are your holidays like now?
I celebrate Christmas but I have a taste of Hanukkah. My wife is not Jewish. My son is coming up to believe whatever the heck [he] wants, when he decides he wants to believe something, we will pursue that. He'll one day understand and look back and know that he was open to all the holidays right from the start.
What are your favorite holiday movies?
I love Adam Sandler — Eight Crazy Nights. I love Elf with Will Ferrell. And Christmas Vacation, with Chevy Chase. And Home Alone!
What do you hope people watching Holiday Date take away from it?
I hope that, if anything, it puts puts people in a room together, sitting down together, watching a movie together — whether they celebrate Christmas or Hanukkah, I really don't care.
In this day and age, people need to spend more time together. And that's all I want: I want this movie to unite people in a small way, that maybe, over time, becomes a bigger way. If anybody is brought together from this movie, then the goal is achieved — whether it's two people sitting down or 200 people sitting down. I just would love for people to come together, maybe have a laugh or two, see a movie together, and be in each other's presence.
Images by Allister Foster/2019 Crown Media United States, LLC.