It's time for some big brick news! Our favorite Jewish mama, Mayim Bialik, makes an appearance on the second episode of the new reality show, Lego Masters.
For those who have somehow not seen an advertisement for the series, the premise is this: Teams of two adults compete to make the best Lego structures. It's kind of like a cooking competition show, but the finished products are Lego structures and not, like, treacle tarts. Hosted by Will Arnett — whose claim to Lego fame is as the voice of Lego Batman in The Lego Movie — the show is delightfully weird. (I mean, it's about adults playing with Lego, after all.)
The second episode, which aired on Wednesday, takes an unexpected turn: The challenge is to create something that will then be destroyed, because it will be judged based on how it looks when it shatters. (Gasp!) It's judged by Arnett and two "Brick Masters," a.k.a. people who design Lego sets for a living.
"How are we going to destroy your builds?" Arnett says. "That's a really good question that I've just asked myself."
Enter Jewish star and mega Lego lover, Bialik. Bialik has experience in the Lego world, literally: In 2015, her likeness was made into a Lego as her Big Bang Theory character. And, she appears on the show wearing a Lego necklace that she did not purchase specifically for the show.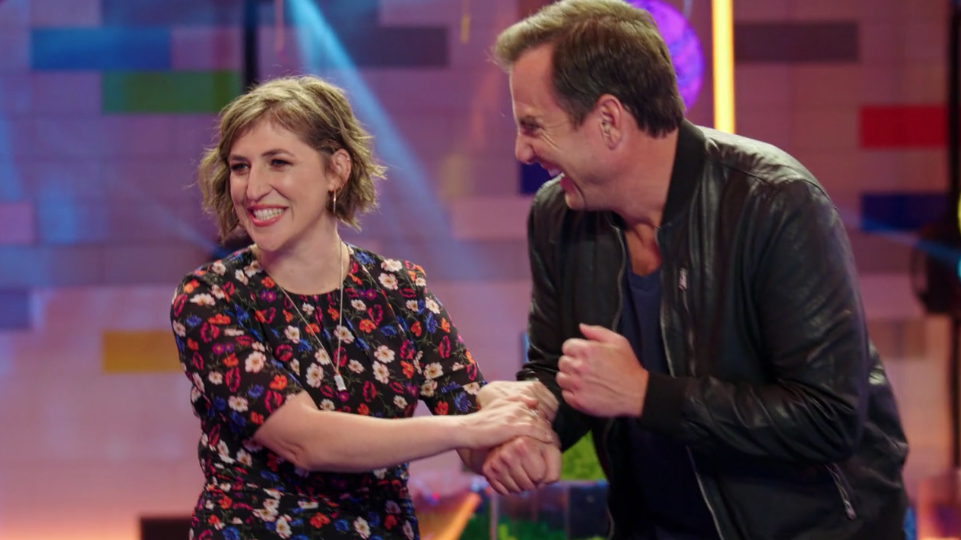 Bialik, Arnett explains, is joining as a guest judge — specifically to smash everything.
Her response is perfect: "Will, I'm an actor with a PhD in neuroscience," she says. "You really just brought me here cause you want me to smash some Lego stuff?"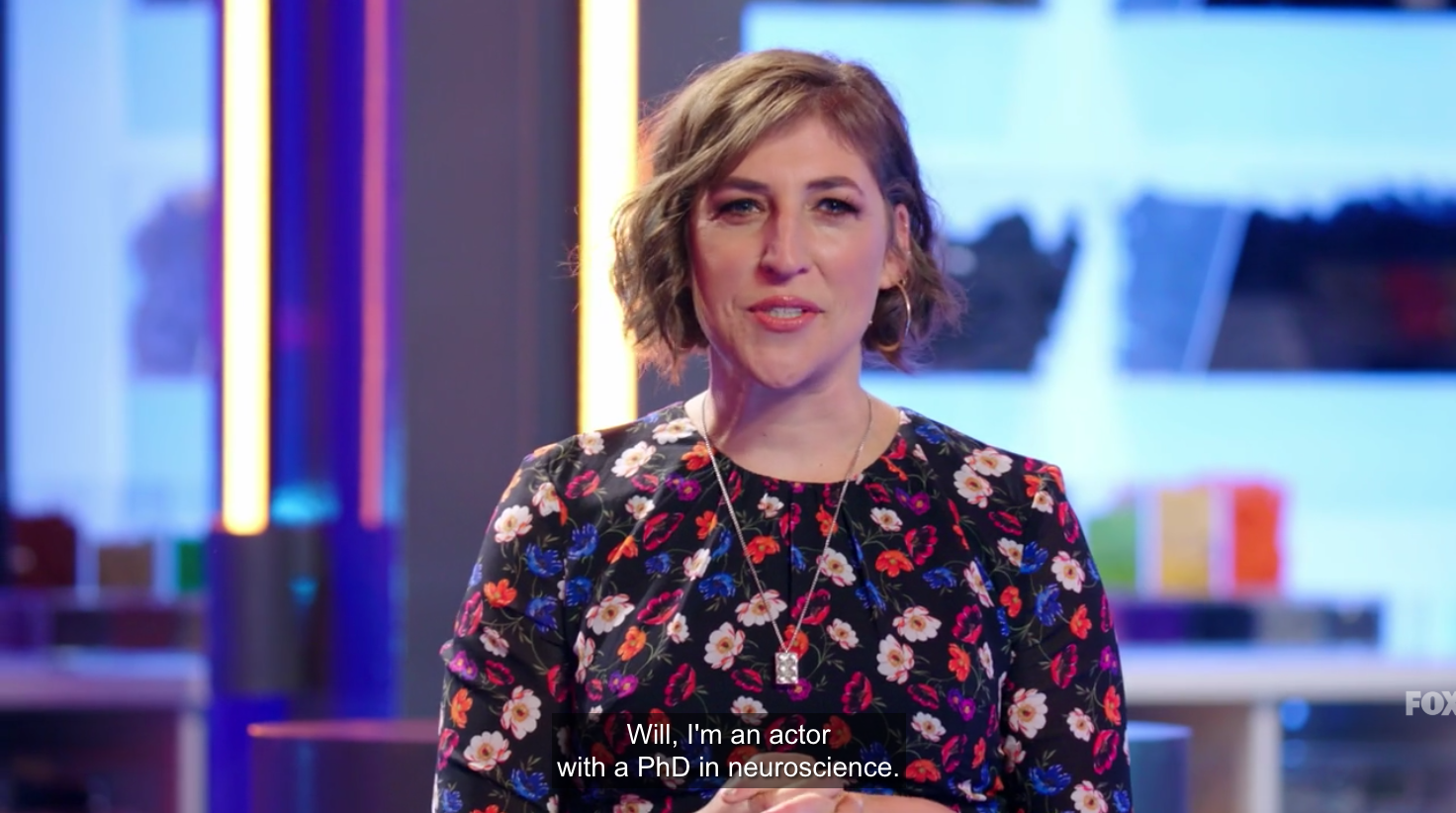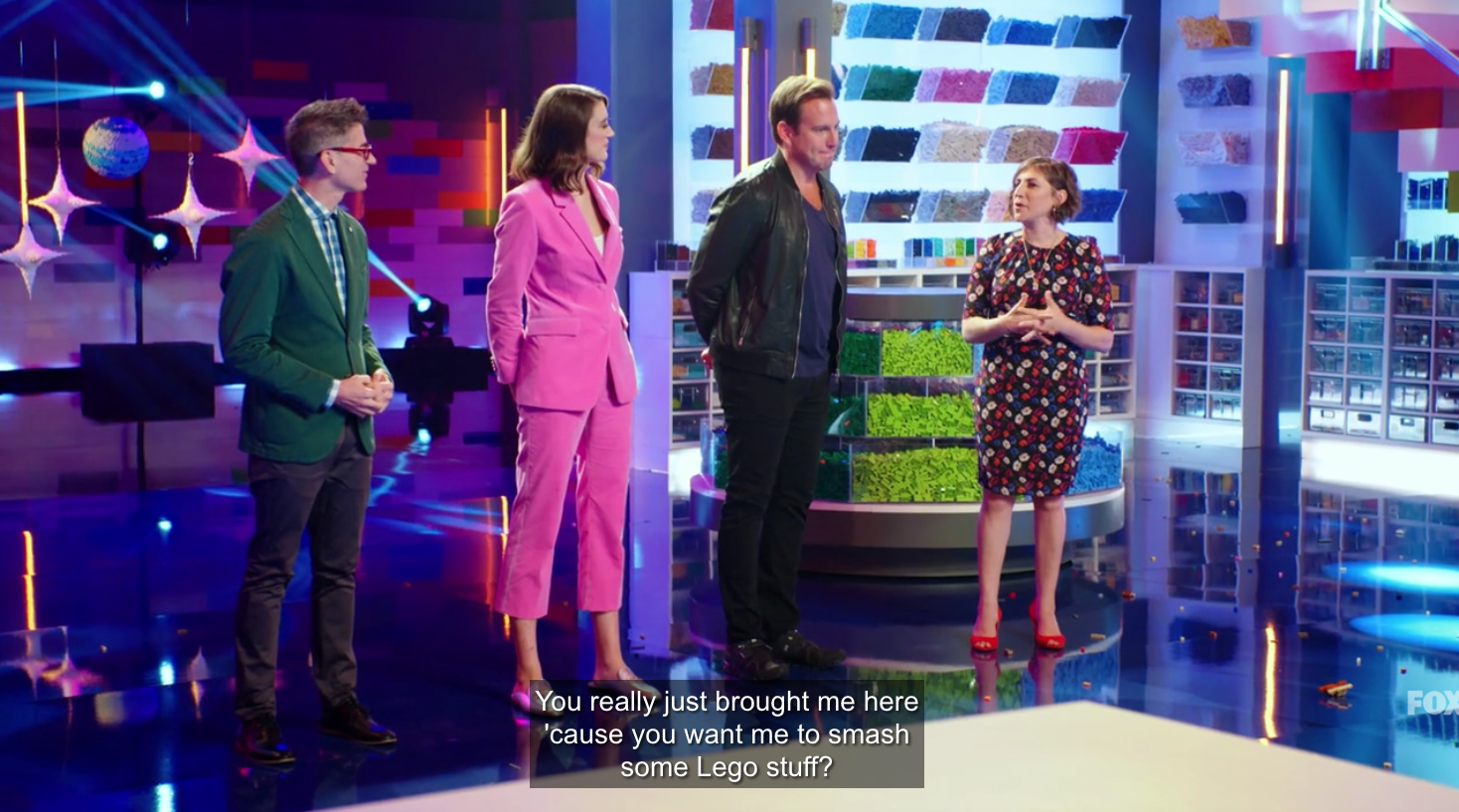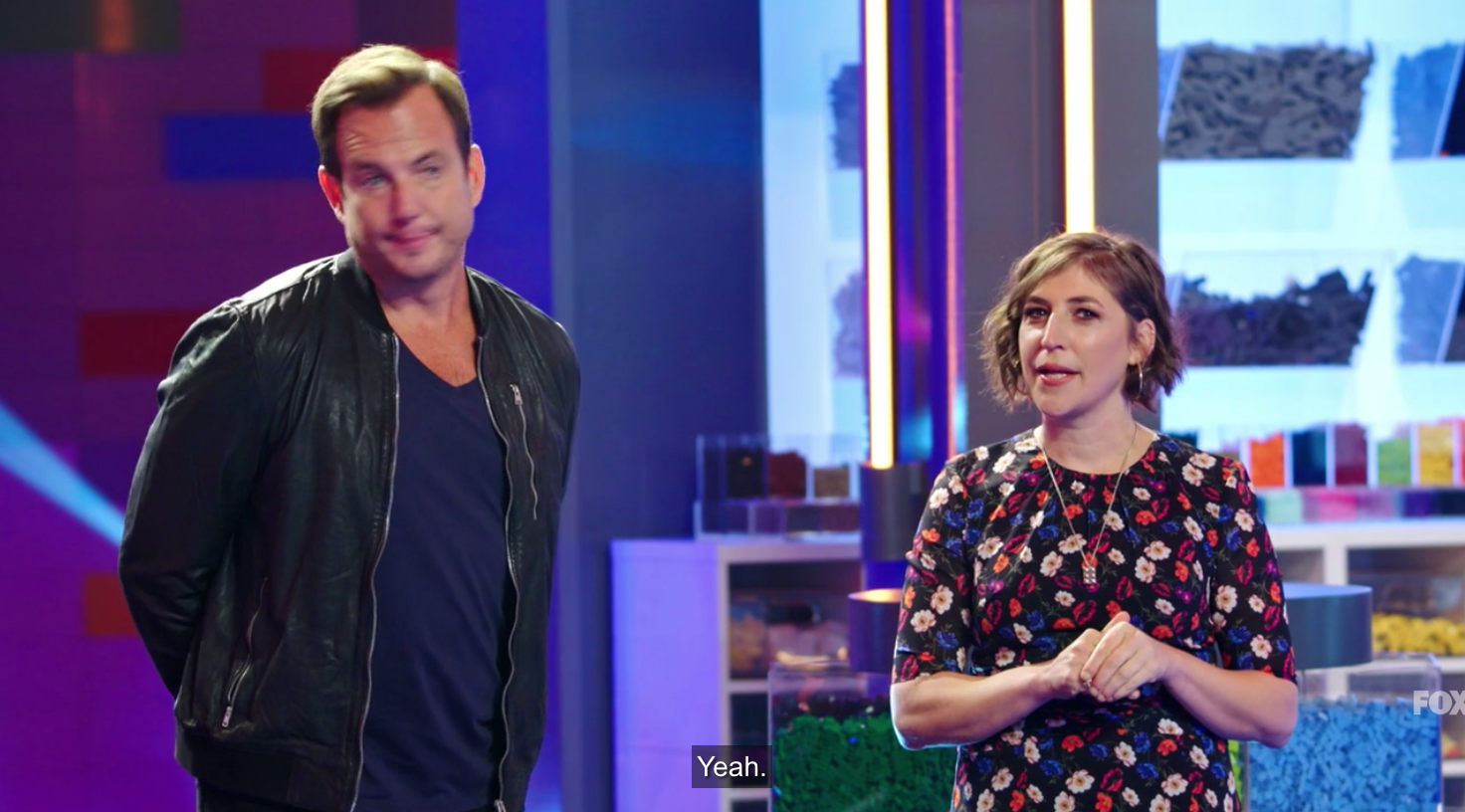 Near the beginning of the episode, the two actors sit on some steps near a display of hundreds of Lego figures. (If there's one thing Lego Masters has, it's a ton of Legos.)
"There's no one I'd rather spend 11 hours with than you," she jokes.
"It's a lot of time!" Arnett replies.
"Yeah, well, they gotta build," she replies.
"So I just spend my time doing this kind of stuff," says Arnett.
"Wait, are they rolling?" she asks, not aware that the cameras have been filming their whole conversation, and proceeds to crack up.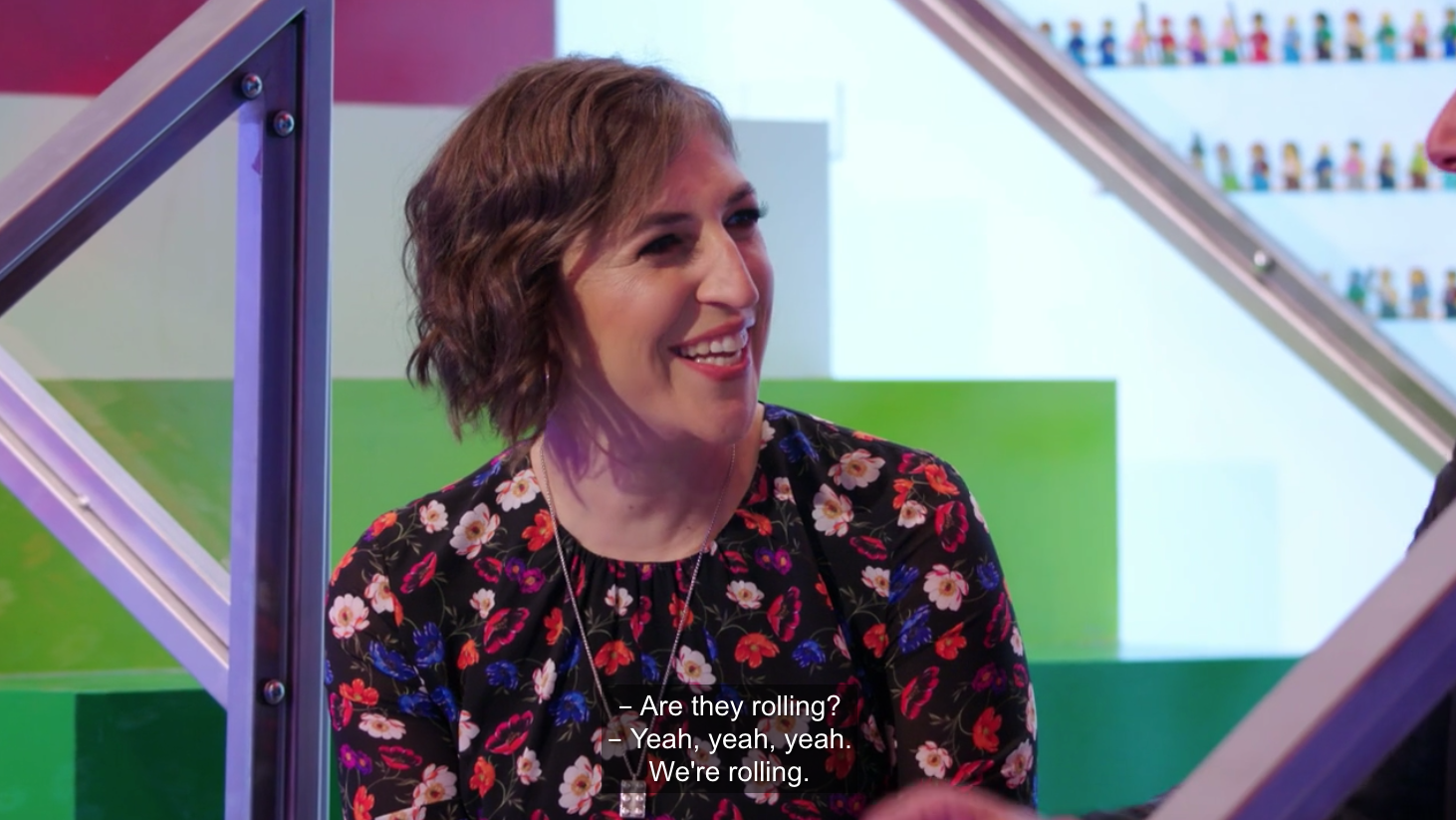 (This is reality television! The cameras are always on!)
As the viewers watch the drama unfold — what, exactly, will the teams build?!? — Arnett and Bialik do typical reality-tv host banter. But the best part, in our humble opinion, is when Arnett gives Bialik a megaphone and a list of inspirational quotes for her to read to the contestants.
"Your only limitation is your imagination!" she says.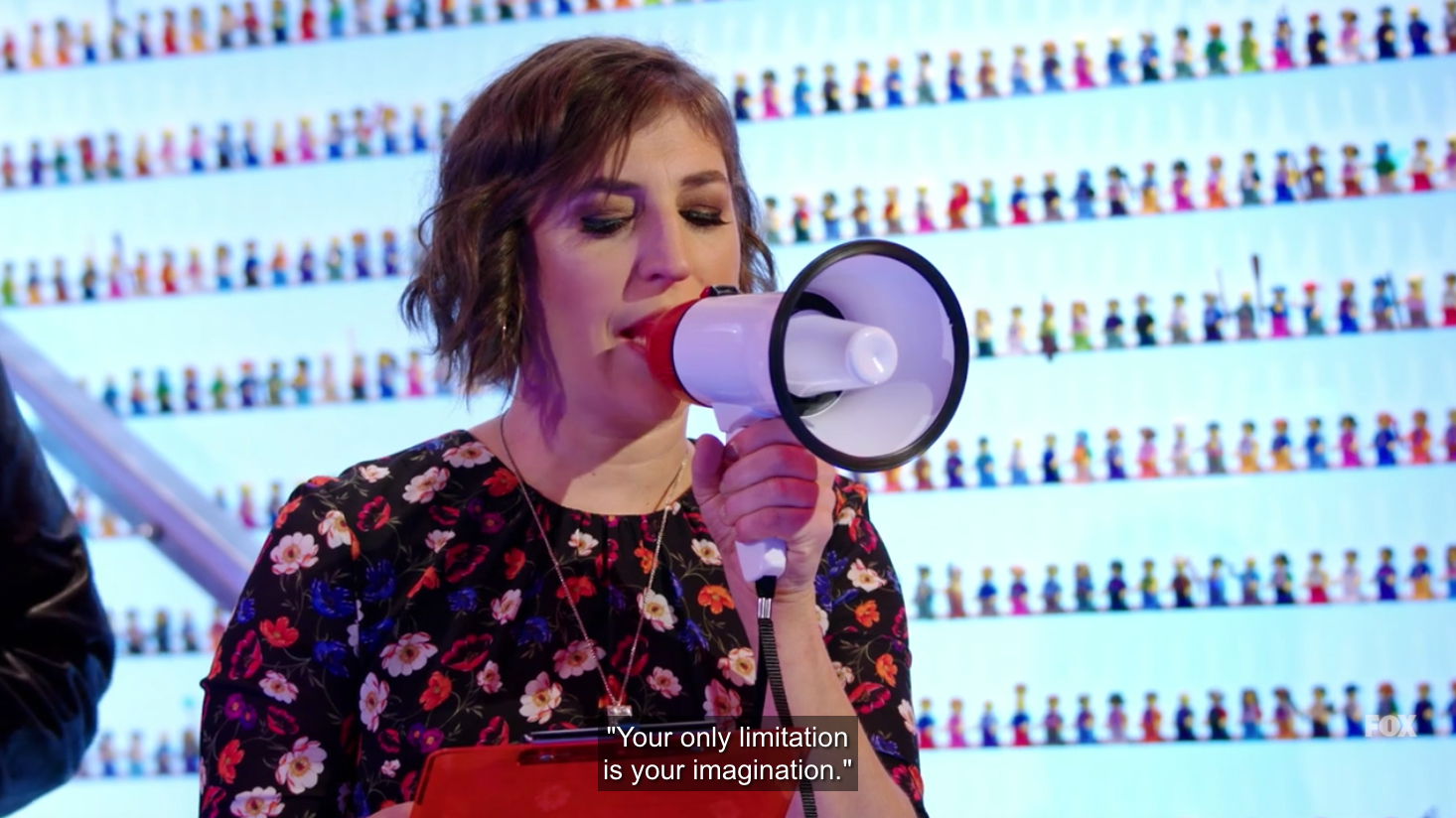 "Brick-lieve it and you can build-chieve it!"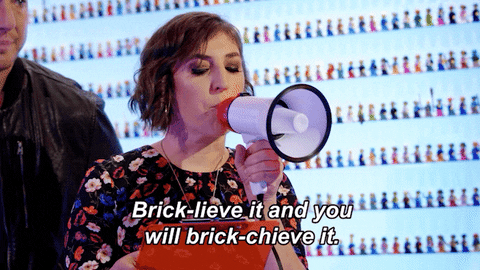 She begins to read another one, "If you build it they will co—" and stops, saying, "that's literally a quote from Field of Dreams."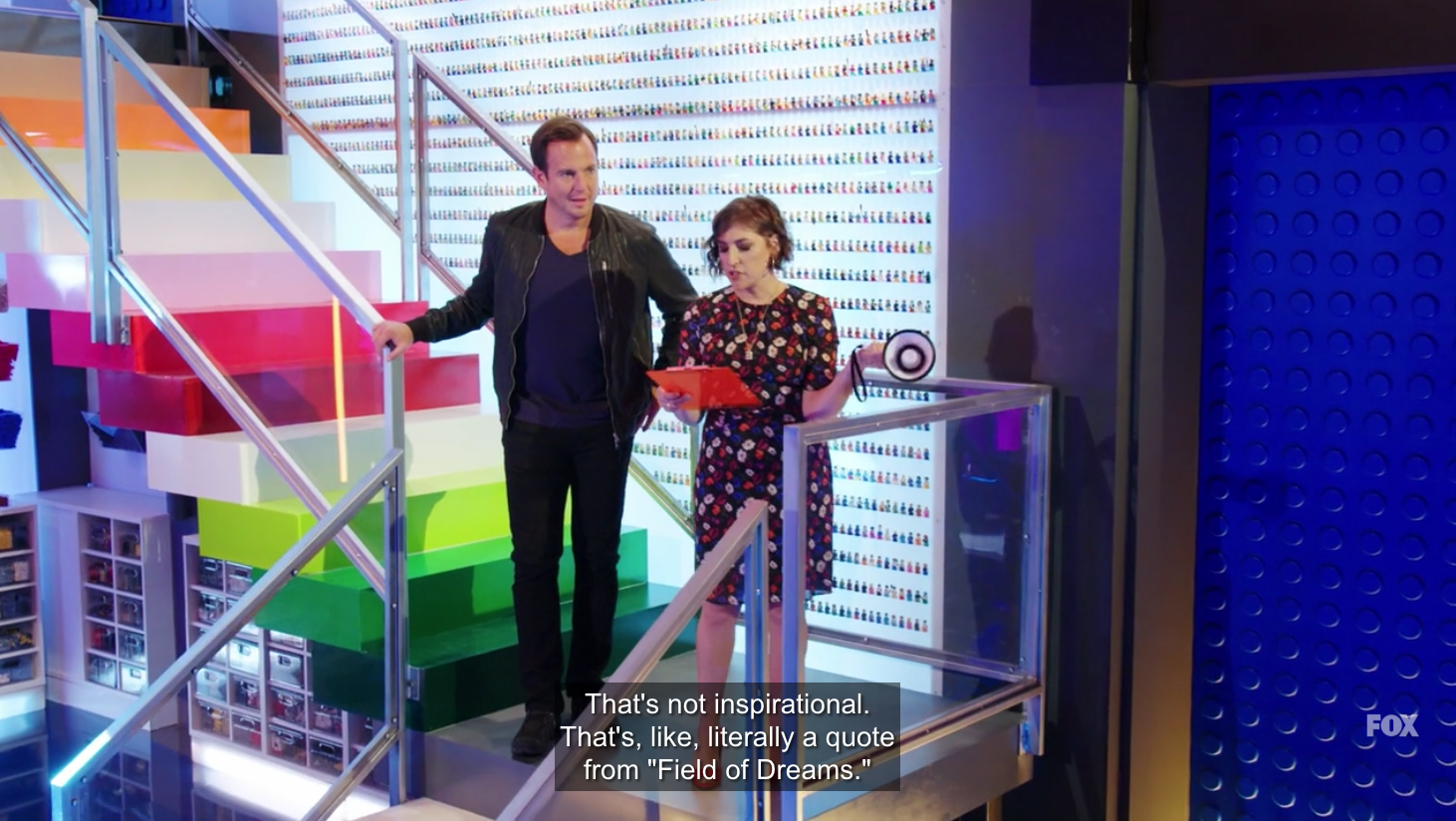 Yay banter!
Bialik ends up leaving halfway through the episode. (It's unclear why. Maybe she was kidding when she said she wanted to spend 11 hours with Arnett?) So, Bialik doesn't actually end up destroying the builds at the end — she explains, then demonstrates, the destruction at the beginning.
Still, she was the highlight of the episode. And maybe there is some truth to that Field of Dreams quote, after all: If you build it, Mayim will come!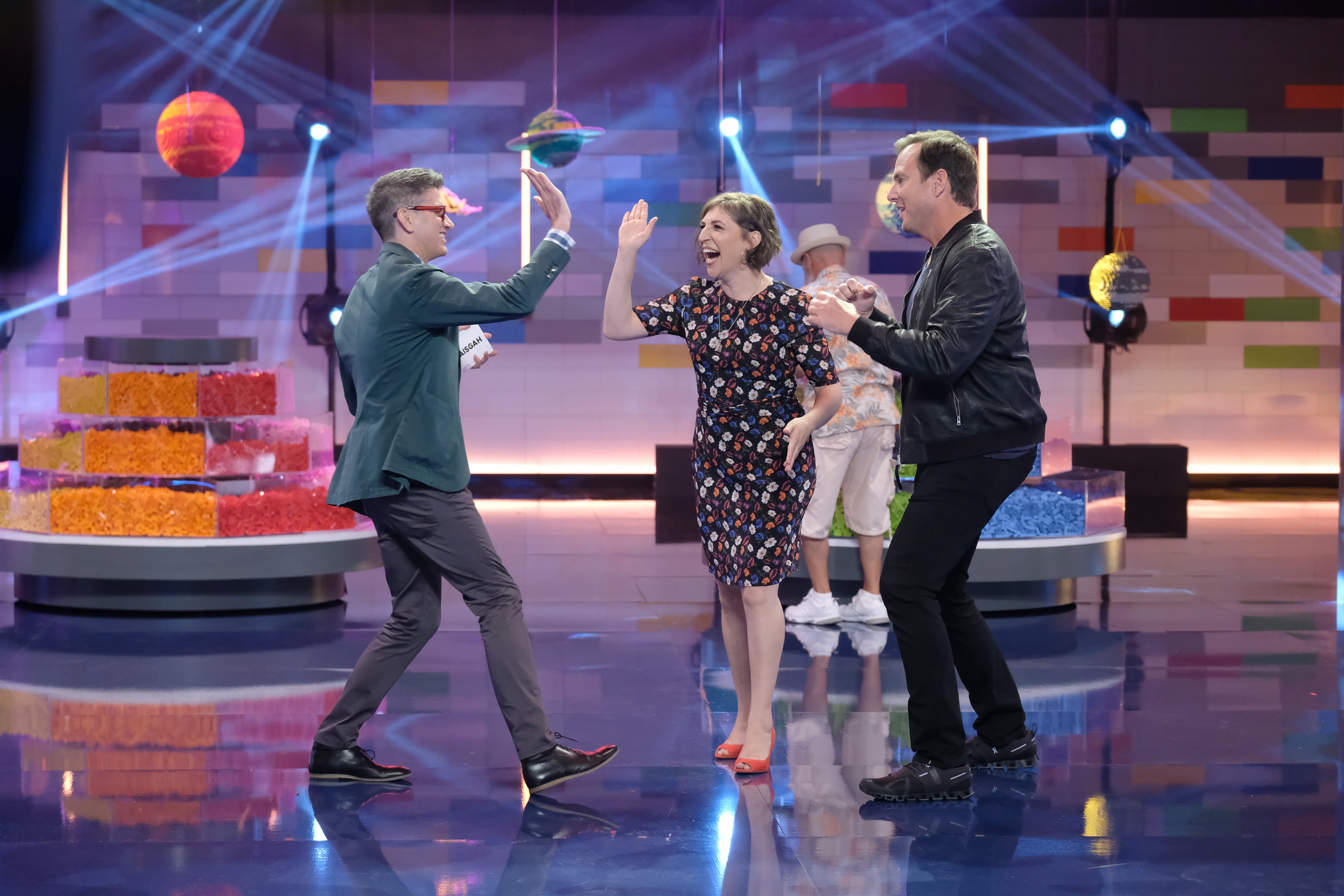 Screenshots via Lego Masters on Hulu.