The trailer for The Marvelous Mrs. Maisel season three is here — along with a premiere date! The third season of the beloved Amazon comedy will return December 6, 2019. We already saw the teaser trailer, but now we have a whole two minutes and five seconds to analyze.
Let's get to it, shall we?
"This is the first of a million tours," Midge tells Susie in the opening, setting up the plot for the season: Midge! Is! Touring!
Season two ended with Midge deciding whether or not she was going to tour with musician Shy Baldwin, and this trailer confirms her decision to go for it. They go to Miami (the trailer features some fabulous shots of Florida) and Las Vegas and many places in between.
There's this great shot of Susie and Midge posing in front of a billboard: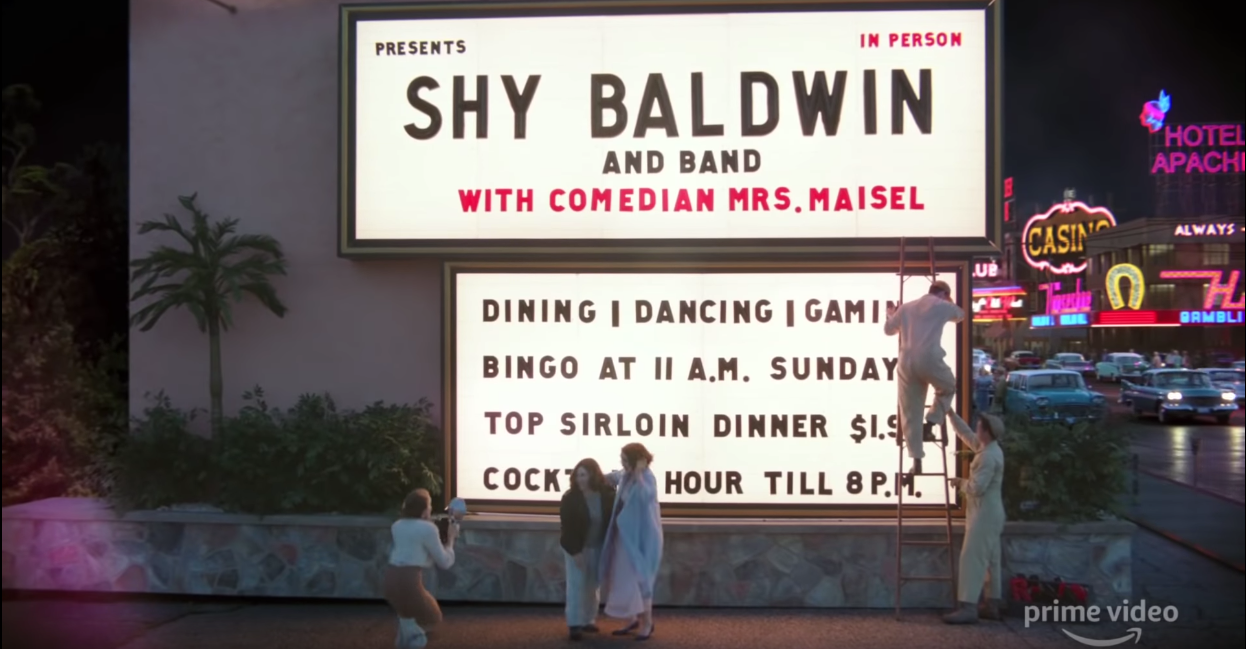 There's also hints that Midge will play at an Army event, likely with the USO. The USO — which stands for the United Service Organizations —  provides entertainment to members of the U.S. Armed Forces. The USO actually has roots in six different organizations that pooled their money to start the organization in 1941, including the National Jewish Welfare Board (#TheMoreYouKnow!). Many a famous Jewish entertainer has performed with the USO, including Molly Picon and Danny Kaye.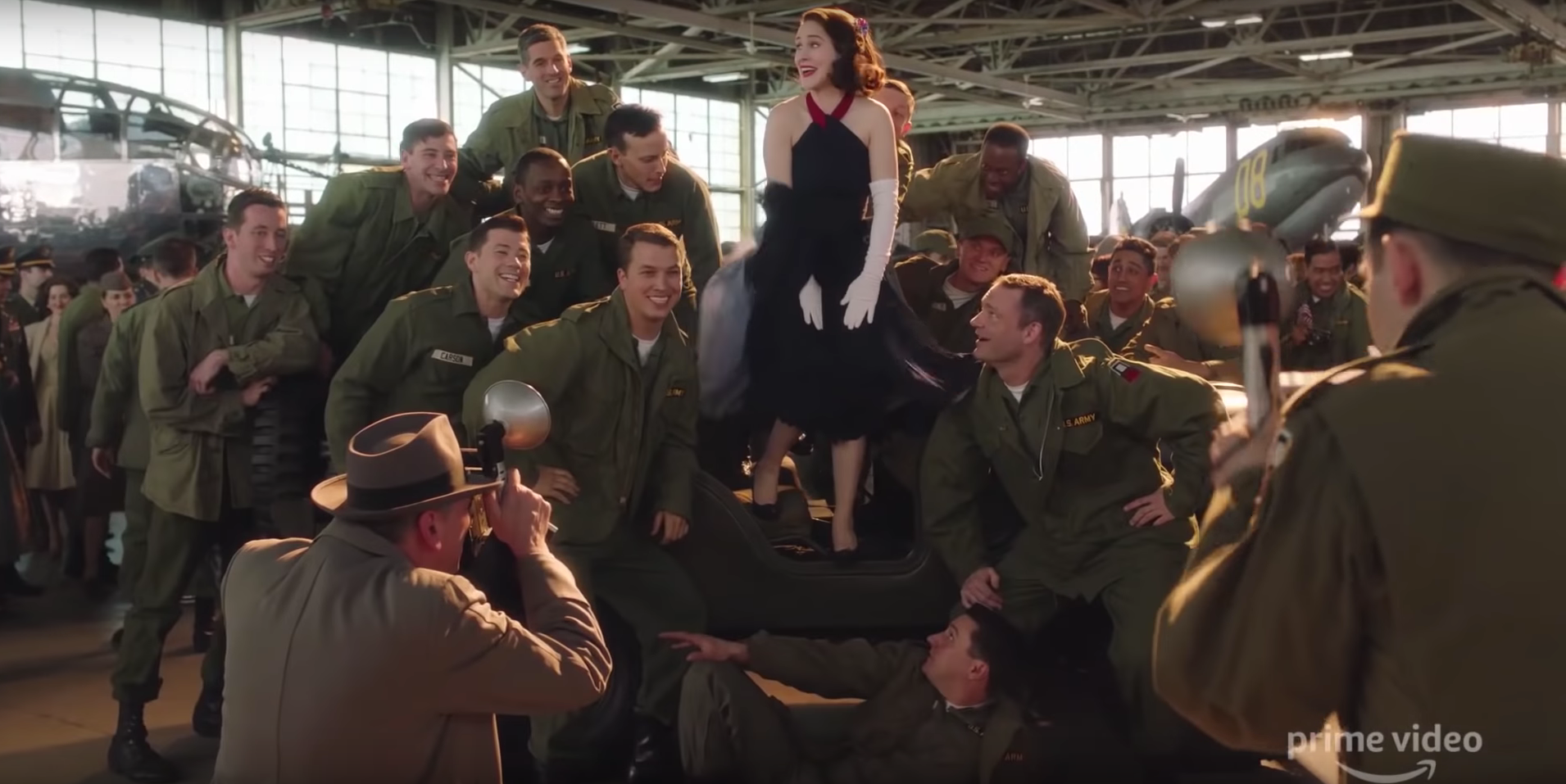 There are shots of Sterling K. Brown (you know him from This Is Us), but we are still unsure what type of role he will play. He announced his role back in April in a fantastic Twitter video:
I'm beyond excited to share some pretty marvelous news… #MrsMaisel, I'm coming for you!🙌🏿🙌🏿🙌🏿 @MaiselTV @PrimeVideo pic.twitter.com/0QCVhJSgSJ

— Sterling K Brown (@SterlingKBrown) April 15, 2019
He appears twice in the trailer — once falling off a stage, and once asking Susie in a kitchen, "Is your girl going to get good?"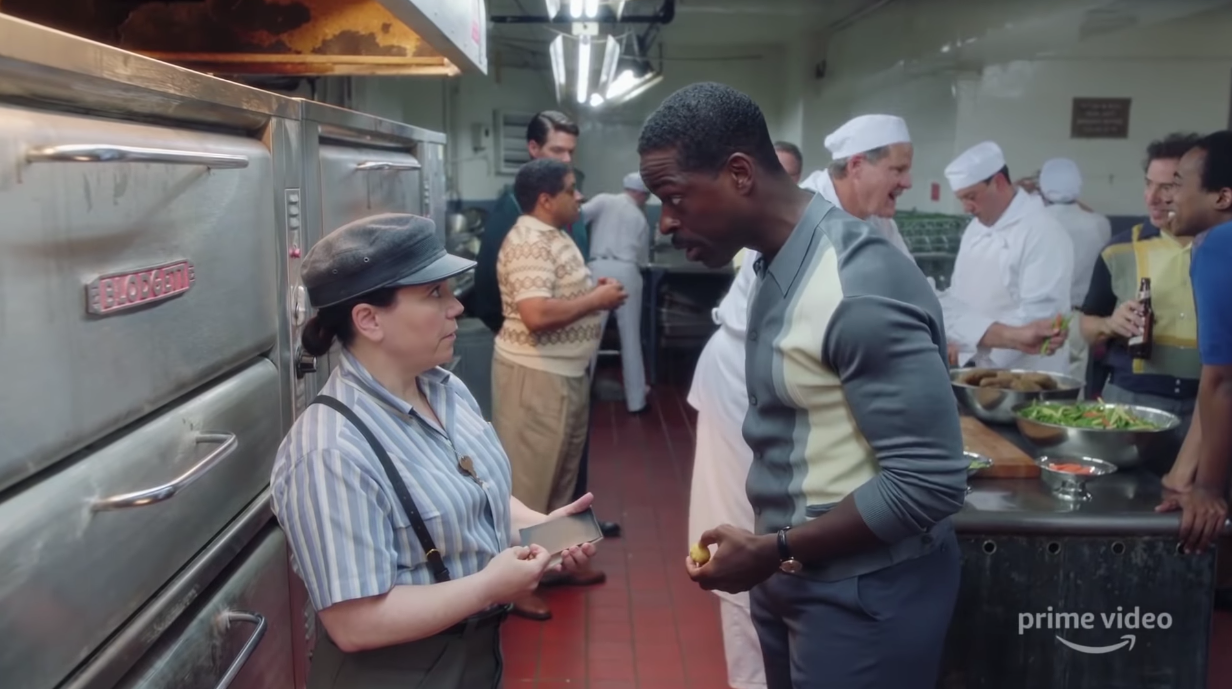 Similarly appearing mysteriously is actress Liza Weil (you may know her as Paris Geller from Gilmore Girls). Weil makes a single appearance in the trailer, sitting on a bed giving Midge advice. "The audiences, when they're great, they're really great," she says, wearing an amazing pair of glasses. (Not many people can convincingly pull off a cat eye!)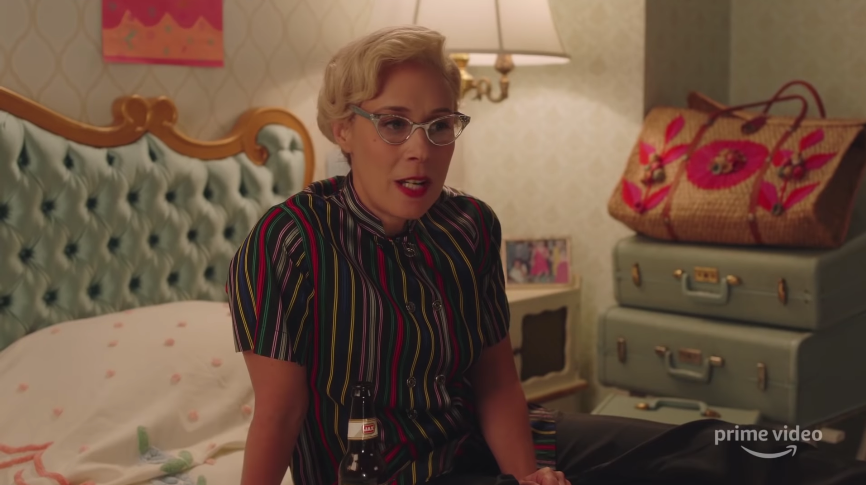 Maybe she's a comic? A jaded one? A new pal of Midge's? We don't know!
Someone who we do know: Joel Maisel, Midge's maybe ex, is back — and he seems to be back for good. There's a scene of them in a courtroom where he seems to be supporting her, and there is another shot of them grabbing a drink and laughing ~intimately~ in what looks like a casino. There's also this below shot of them in their kitchen, looking deep into each other's eyes. Perhaps they are trying to make it work? Yay? (Where is Zachary Levi's Benjamin, the ultimate rebound guy?!)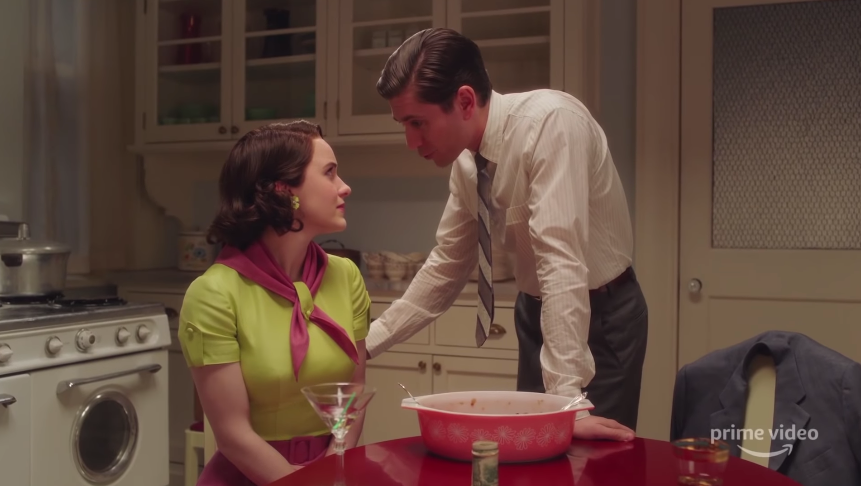 And yes, obviously Midge's parents Abe and Rose are featured, too. (But where is Abe's workout romper, the uncredited star of season two?!)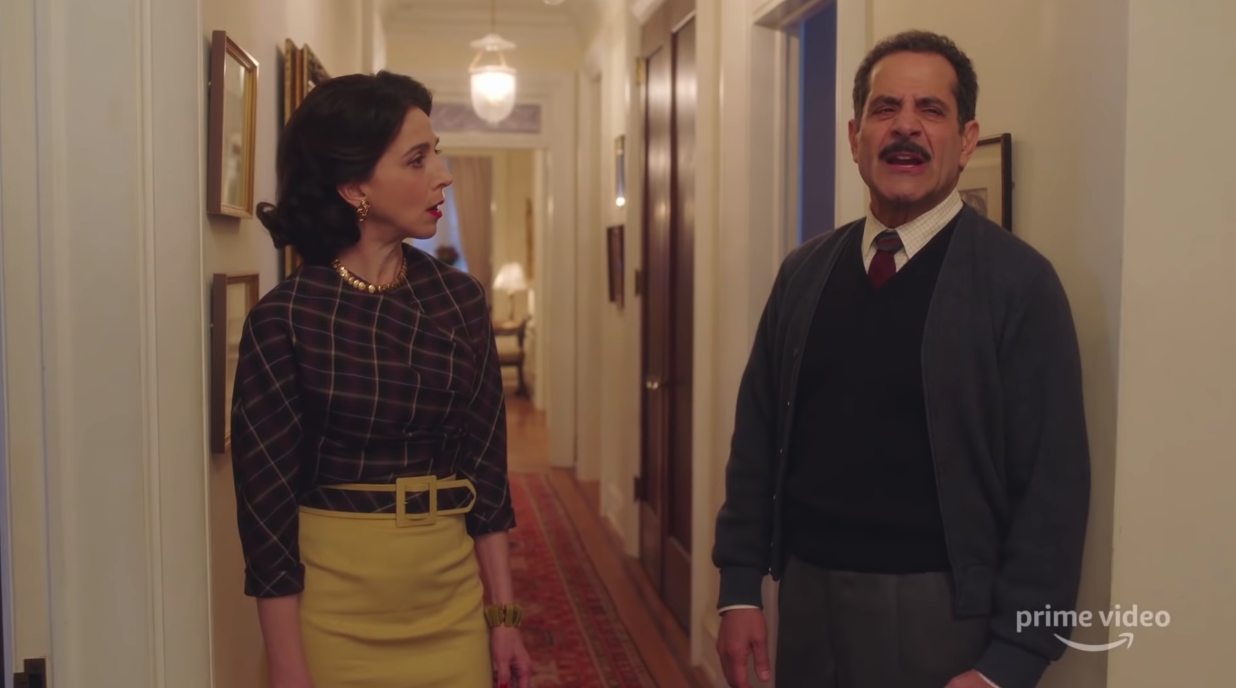 They appear to join Midge for the Florida leg of her tour.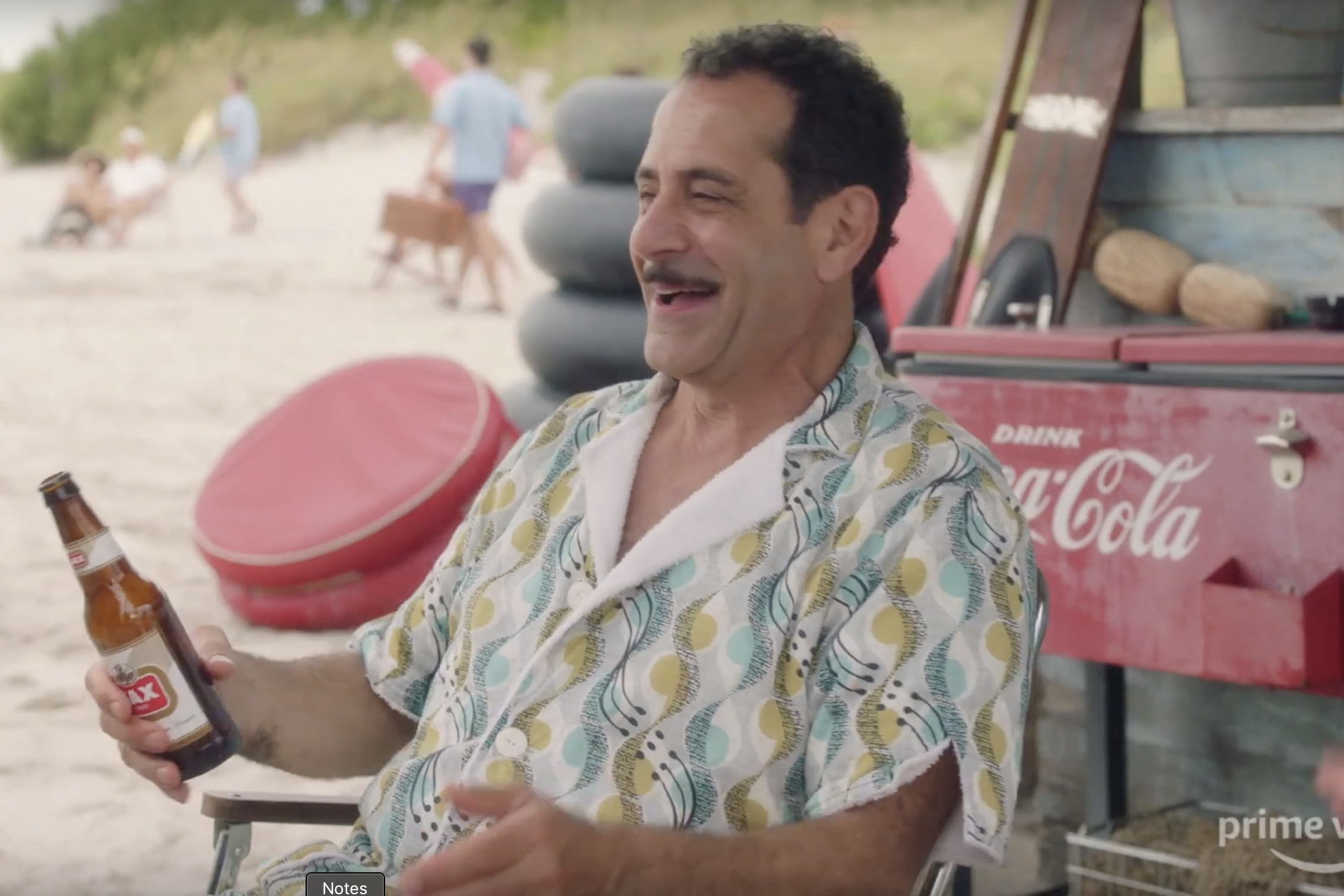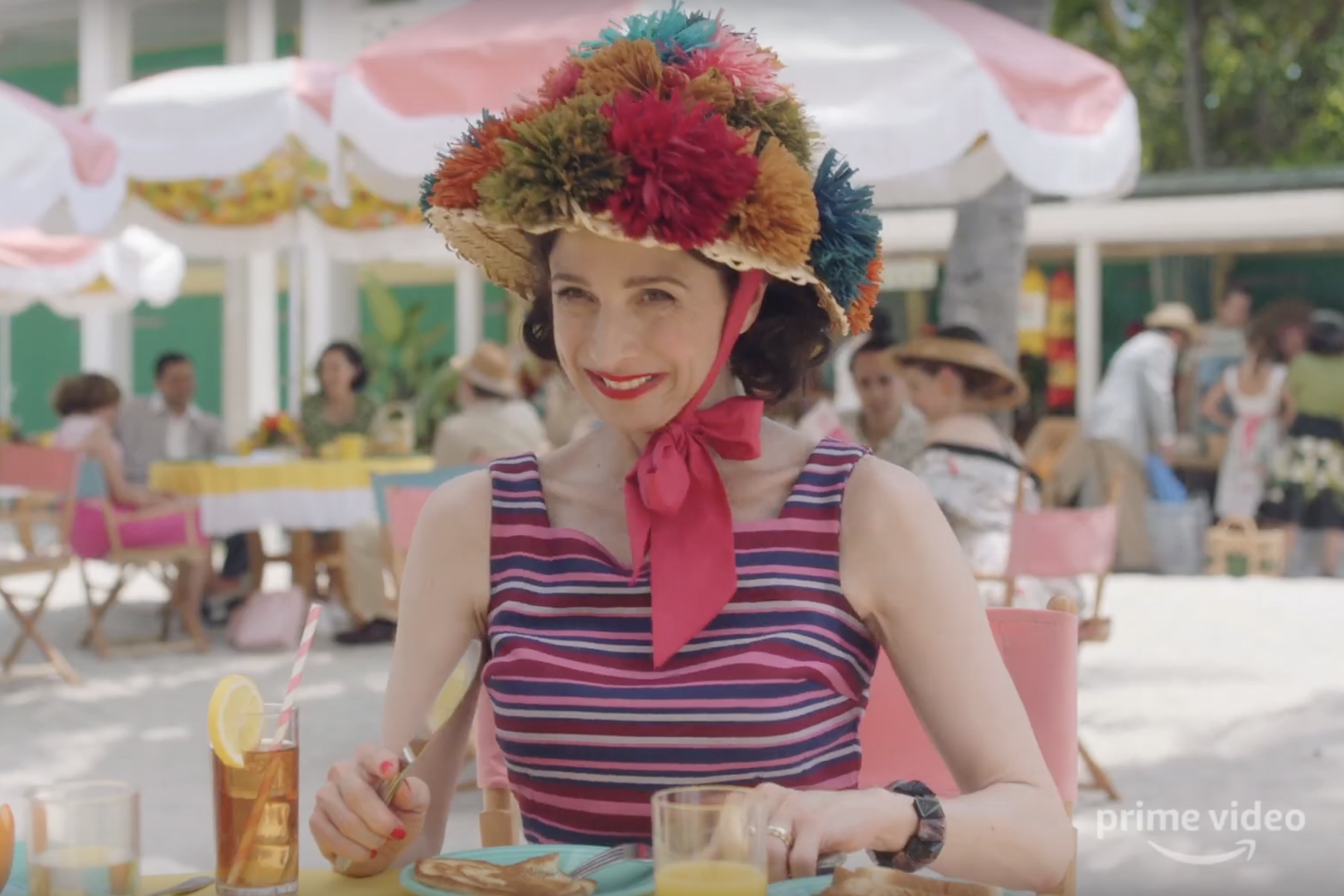 That hat! That casual shirt!
Also spotted? Midge's friend, Imogene, in a workout class: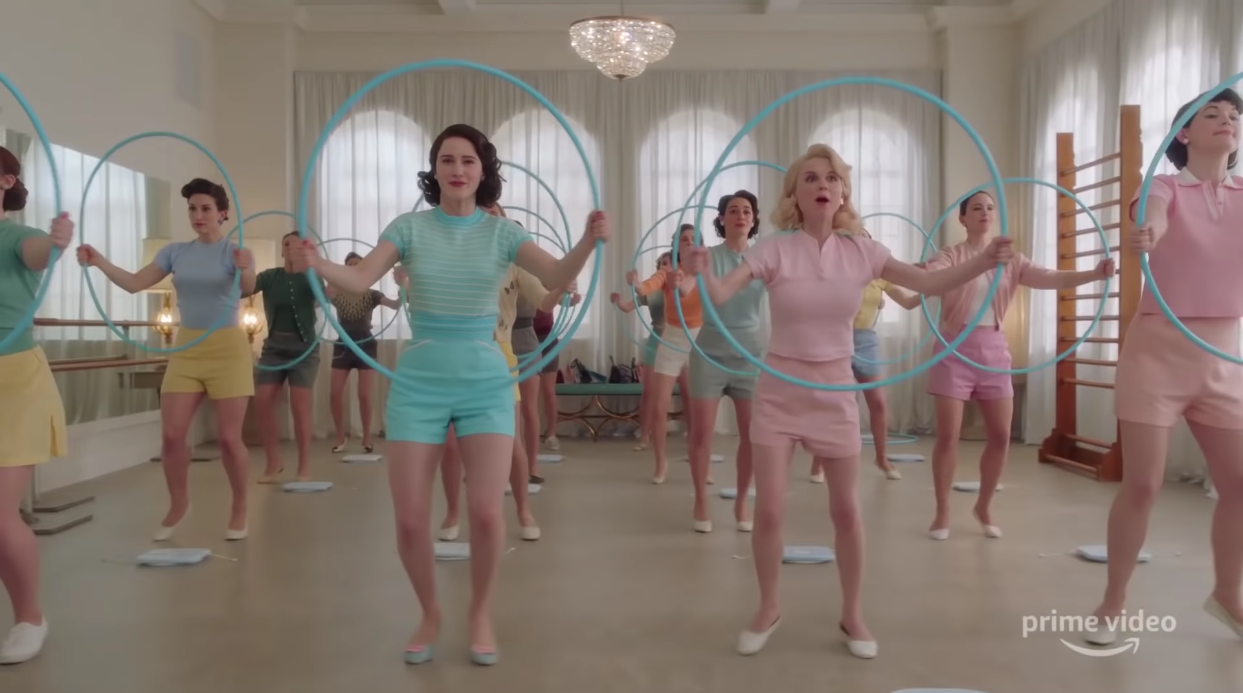 Lenny Bruce, Moishe and Shirley Maisel, Shy Baldwin (duh), and Sophie Lennon all make brief appearances in the trailer, showing that fan favorites will not disappear come the third season. Notably absent? Any mention of Midge's kids! Rachel Brosnahan defended Midge's parenting earlier this year, and judging by what we've seen so far, we're guessing this season is going focus more on her career.
All in all, this season seems to be about Midge finding herself. "I am, for the first time in my life, taking charge of my own destiny," she says towards the end of the trailer, with unkempt hair, an adorable floral number, and teary eyes. Hell yes!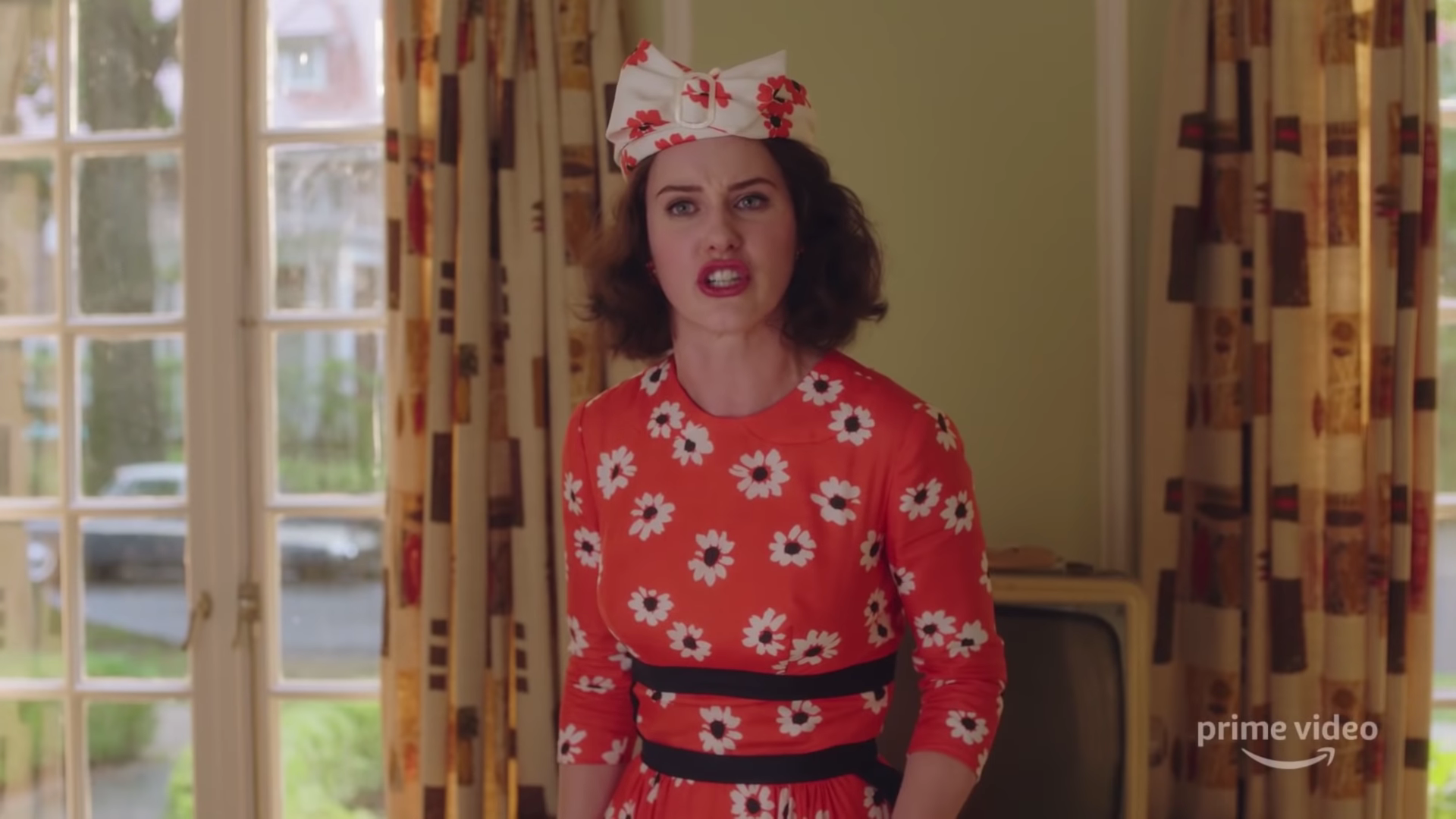 We cannot wait! Watch the full trailer here: