Our favorite 1950s (soon to be 1960s!) Jewish housewife-turned-comedian is coming back for season 3, and now we know exactly when! Not only did Amazon announce the premiere date — we have also been gifted with a fabulous-looking first teaser of the new season of The Marvelous Mrs. Maisel.
But first things first, mark your calendars. Season 3 of Mrs. Maisel will be dropping on Amazon Prime, in its entirety, on December 6, 2019. That's a Friday, which gives you plenty of time to free up that weekend of all plans (or prepare for the anticipation of having to wait for the end of Shabbat to watch it all).
Now let's unpack the glorious first teaser for the upcoming season of the very Jewish, award-winning show.
The show is known for using Jew-y tunes in its soundtrack (like those of the great Barbra Streisand). The trailer stays consistent, set to another Jew-y song: "If My Friends Could See Me Now." The song was written and composed by two members of the tribe, Dorothy Fields and Cy Coleman, for the 1966 musical Sweet Charity.
We get just the smallest of glimpses at what season 3 will entail. As was hinted at the end of the second season, Midge has finally made it! She's going on tour with the great musician Cy Baldwin, and even her ex-husband Joel is on board. The teaser shows her performing in a casino, in some fancy halls, and even in front of the troops.
Also spotted? Jane Lynch is back as Maisel adversary Sophie Lennon, and Luke Kirby is back as Lenny Bruce. There's laughter, dancing, drinking, and even some violence (well, one very juicy slap).
There's the also usual show of marvelous fashion. Our favorite? This glorious floral caped dress, which is just so stylin' (why don't more dresses have capes?!)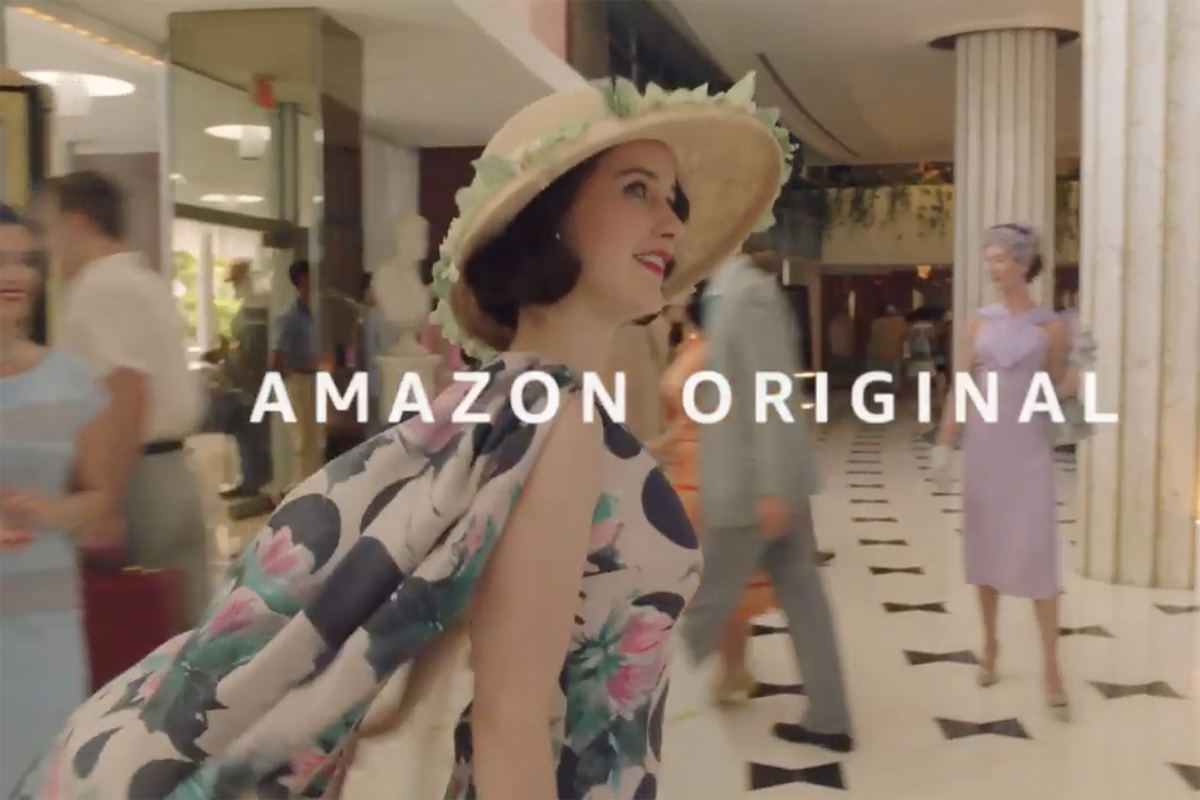 The teaser also features a few much-anticipated scenes from the Weissmans (that's Midge's maiden name, for those not in the know) and a visit to Miami. After a visit to the Catskills in the second season, it was only natural for the show to visit Miami, the other vacation capital of American Jews! (Will Israel be next?) The Miami visit also features this insanely amazing vacation hat from Rose, Midge's mom. It's just so good.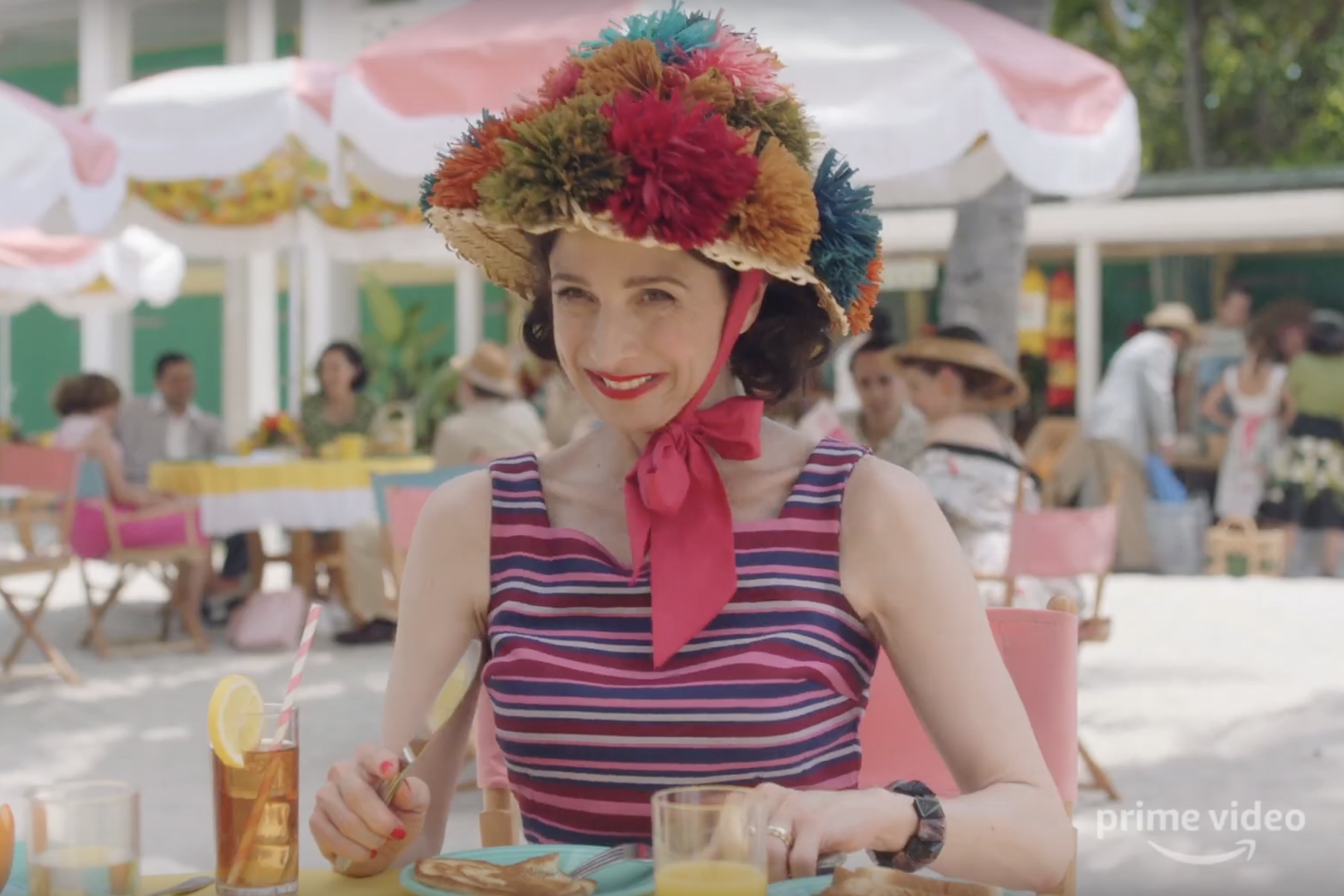 Also, we totally appreciate Midge's father, Abe (played by the great Tony Shalhoub) for his vacation look, and can only hope and pray for the return of the vacation romper!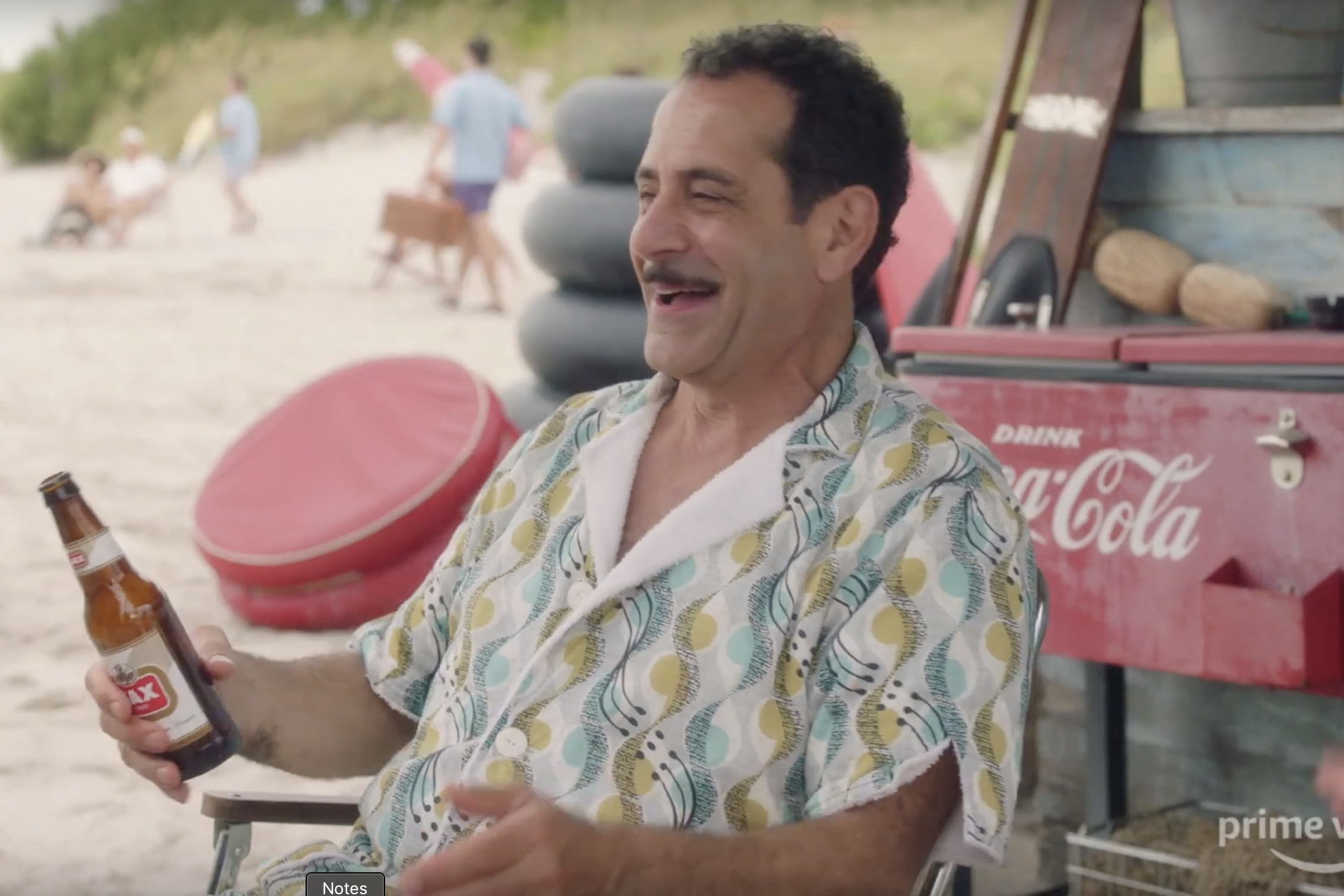 And of course, Susie, Midge's fearless manager, played by Jewish mom and sukkah-building extraordinaire Alex Borstein, manages to never ever change from her leather jacket and button-up shirts… even while lounging by the pool in Miami.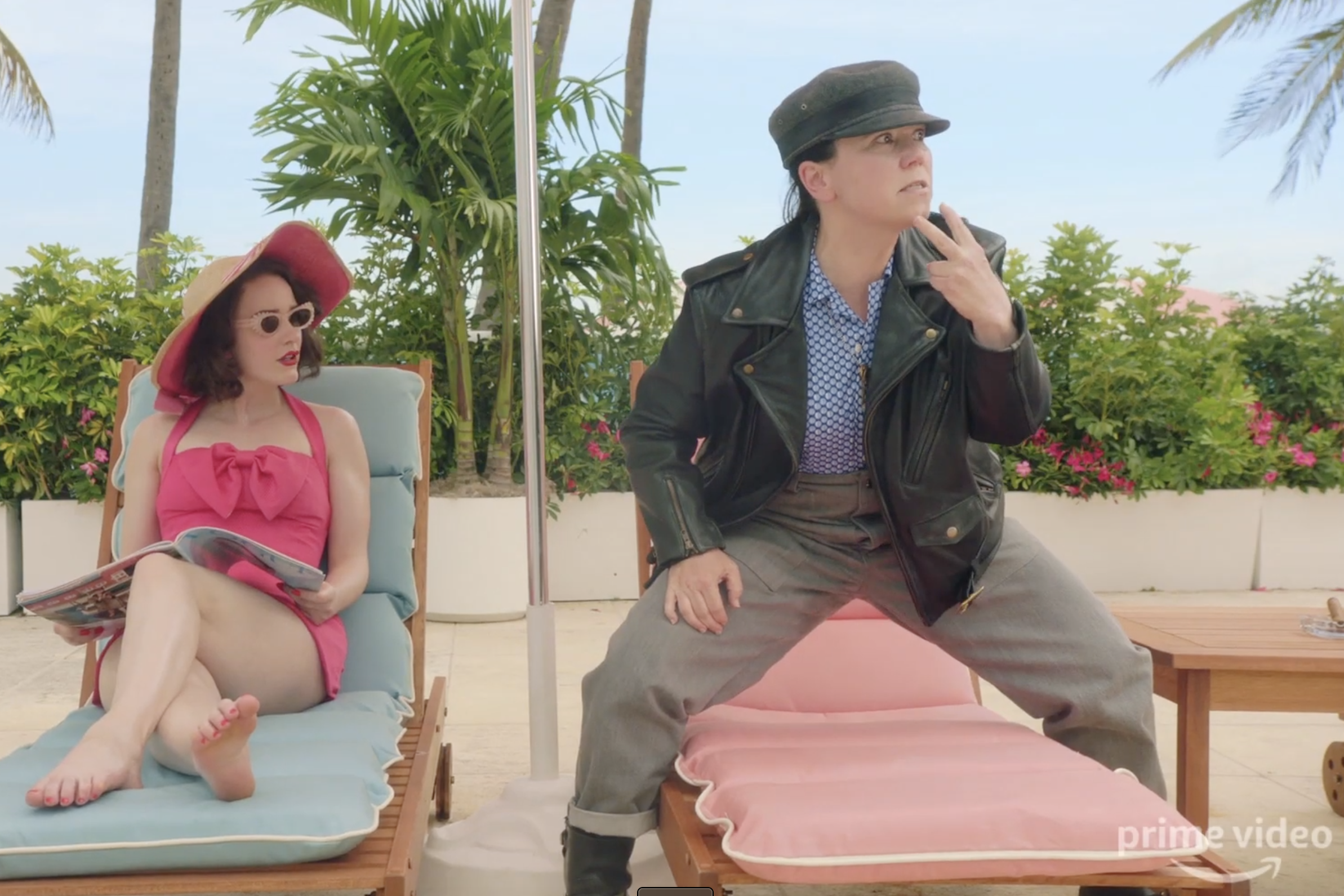 Also, we don't know what it's about, but we love this scene of Midge apparently holding up a bagel, arguably the most Jewish portion of the tease. All your theories are welcome.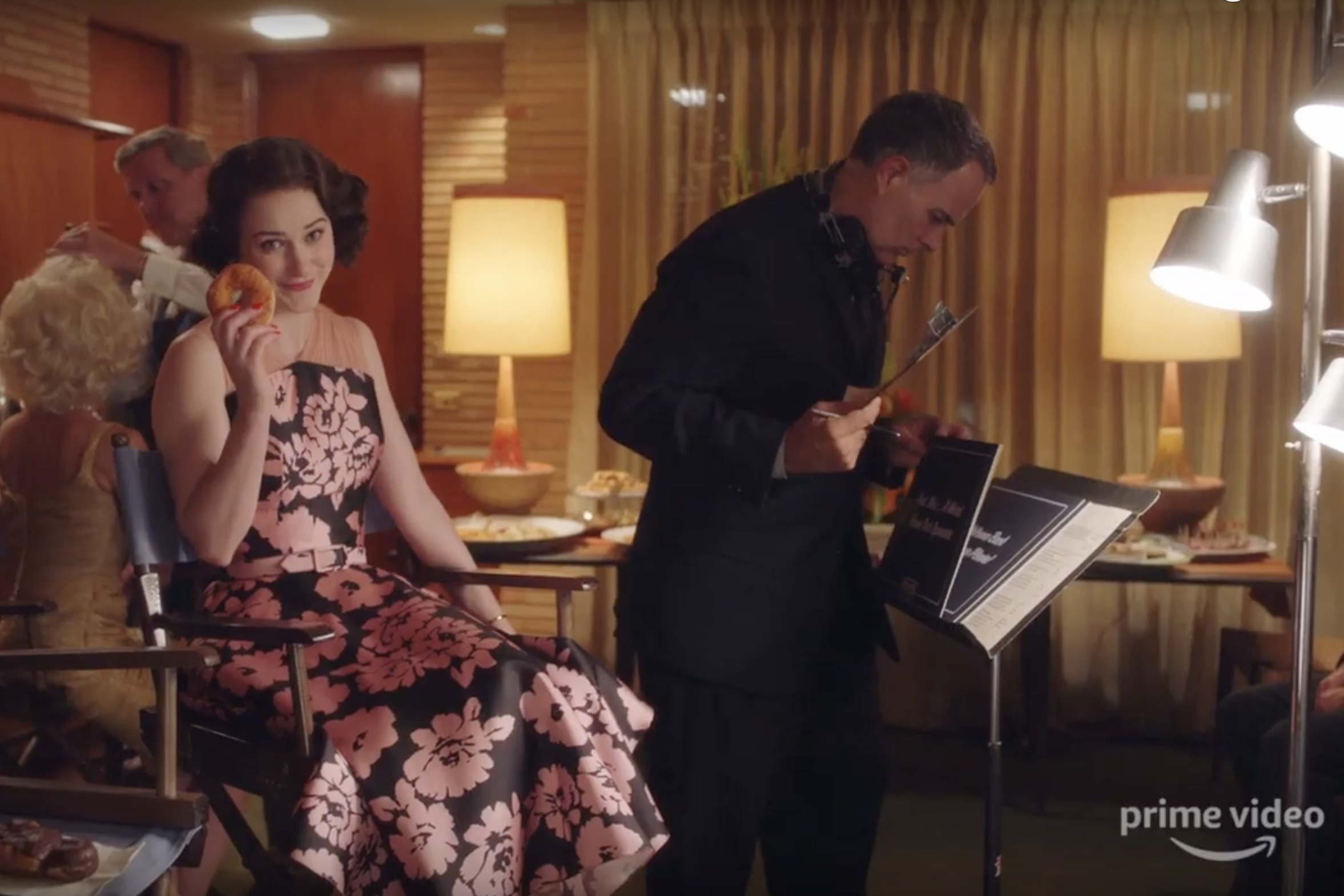 Judging by this teaser, we have every reason to be excited for the new season of the Emmy award-winning show (whose very Jewish second season was nominated for a whopping 20 Emmys!!) We're seriously counting the days.