Maya Rudolph is the funniest Jewish mom in the game right now. She became a cast member on Saturday Night Live in 2000, leaving the show in 2007. She's gone on to star in Bridesmaids and provide the voice for the "Hormone Monster" in the critically acclaimed Netflix show about puberty, Big Mouth.
Since 2001, she's been in a relationship with filmmaker Paul Thomas Anderson. She's also mom to four kids: Pearl (born 2005), Lucille (born 2009), Jack (born 2011), and Minnie (born 2013).
We've brought you Mila Kunis, Taika Waititi, Gal Gadot, and more as part of our "Favorite" Jewish celebrity parent series. So it was only a matter of time before we made it to Maya Rudolph.
1. She calls her dad a "pretty adorable Jew." (Her dad is composer Richard Rudolph, an Ashkenazi Jew; her mom is singer-songwriter Minnie Riperton.)
2. She grew up "committedly unreligious." As Rudolph explained, "I remember my mom not even saying 'God bless you.'  She'd say, 'Guh bless you,' because she didn't want us to say 'God.'"
3. Her mom passed away when she was 7, and her dad simply did not know how to deal with her hair. "So much of my childhood was dealing with my hair and being super embarrassed by it, mainly because I grew up being the only mixed kid," Rudolph says.
4. Before her time on SNL, Rudolph was a background singer and a keyboardist in the band "The Rentals."
5. Rudolph is in a Prince tribute band called Princess. Here they are on Late Night With Jimmy Fallon in 2012:
6. On SNL, she played a wide range of celebs of all ethnicities — from Beyoncé to Barbra Streisand. Regarding her time on the show, she said, "It was my childhood dream. To have your childhood dream realized is a really big deal. A lot of beauty, love and pain goes into their first loves. And it can be tough sometimes, too, when you don't get your pieces on or things get cut at the last minute or you flub a line. I still remember the lines I've flubbed."
7. Starring in Bridesmaids changed her life. "People no longer think my name is Maya Fey or Amy Rudolph or Tina Rudolph," she told NPR. "They think I'm the Lady who Pooped in the Street, so that's always nice."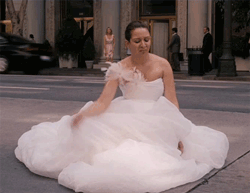 (The oral history of Bridesmaids is worth a read. As director Paul Feig explains, "I cast Maya because I wanted to cast someone who was actually Kristen's best friend. There's hardly any exposition in [the script] about how long [Annie and Lillian] have been friends. It's like, clearly, they've been friends forever.")
8. In 2018, she starred in three amazing TV shows: The Good Place, as Judge Gen, Big Mouth as the Hormone Monster, and Forever as June Hoffman with longtime collaborator Fred Armisen.
9. After a star turn presenting at the Oscars in 2018 alongside fellow Jew Tiffany Haddish, many hoped Rudolph would host in 2019. Alas, the Oscars chose to go host-less.
10. Please watch these impressions:
Love you, Maya!
Our Favorite is Kveller's ongoing series honoring our "most favorite" famous Jewish moms and dads on the planet. And, like any good parent — you know the trope, "I love you and your siblings equally!!" — we simply can't choose just one.