The anticipation for Wonder Woman 1984, the sequel for the beloved 2017 movie that had us all falling in love with Israeli star Gal Gadot, was great. Unfortunately, the wide consensus seems to be that the latest installment of the superhero franchise is… well, not so great, to say the least. While Wonder Woman 1984 is the biggest box office success of the pandemic, the movie has been widely panned by critics and disappointed viewers on Twitter.
Yet there is one thing about the movie, which is currently available on HBO Max, that we just can't help but find absolutely delightful: a final scene featuring Gal Gadot and her entire adorable Jewish family. Yes, that includes daughters Alma and Maya, whose faces Gadot and her husband, Yaron Varsano, usually keep away from the public. What a treat!
In the penultimate scene of the movie, which happens, um, sometime after the concluding events (no spoilers for those of you still to brave watching it), Diana Prince, A.K.A. Wonder Woman, finds herself in a snowy street where a winter festival is in full swing. Two kids are seen throwing snowballs at each other and accidentally hit our heroine. One of them, a long-haired blonde girl, sheepishly apologizes to Diana about the errant snow. That little girl, as you may have already guessed, is played by Alma Varsano. The boy she is cavorting with is Ace, director Patty Jenkins' son.
Alma brings a sparkle of sass and delight to the scene. In case you missed it, the 9-year-old is already a bit of a star: she voiced a character in The Angry Birds Movie 2. Check her out, looking adorable in pink leggings and white foot warmers in true 80s fashion right by a cotton candy stand: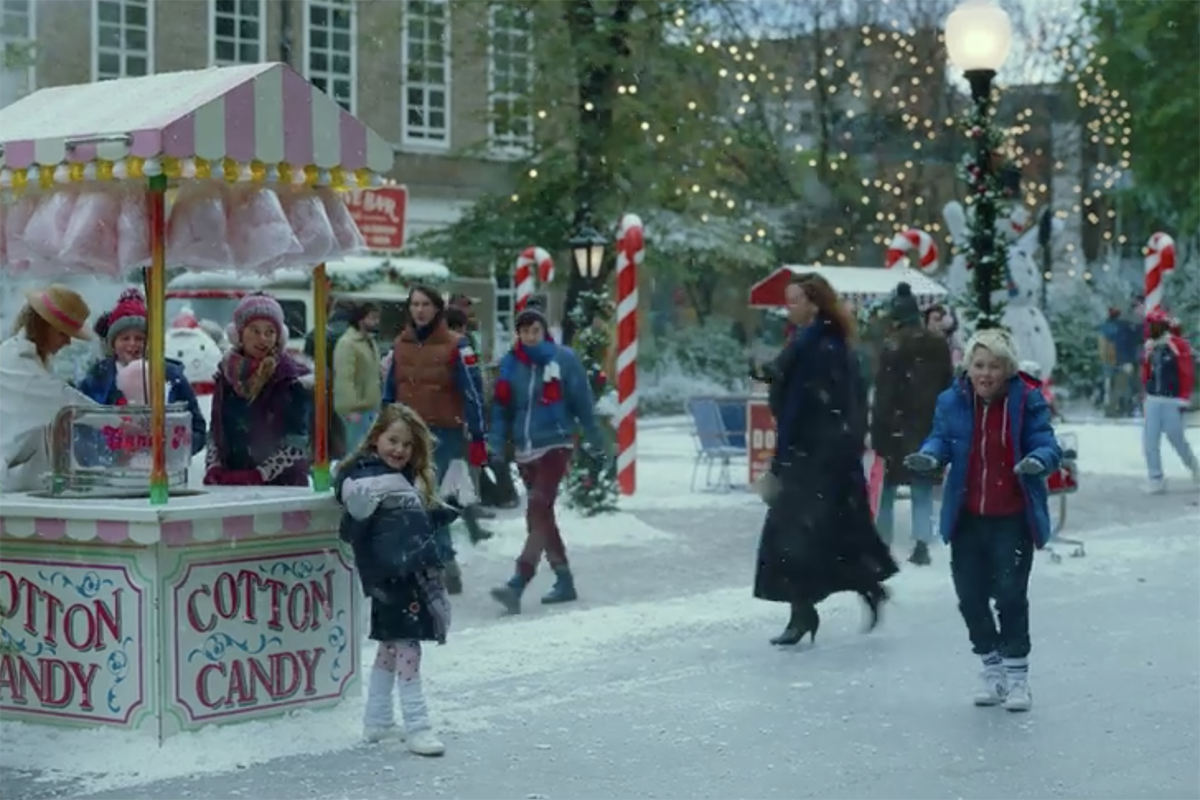 After a dramatic exchange between Diana and another character (no spoilers, again), we get scenes of the crowd of winter revelers. One of them is a father, holding his young daughter on a Merry-Go-Round. Yes, you guessed it, it's Varasano and little Maya, with whom Gadot was pregnant during reshoots of the first installment of Wonder Woman. Three-year-old Maya's smile is absolutely winning in this brief cameo: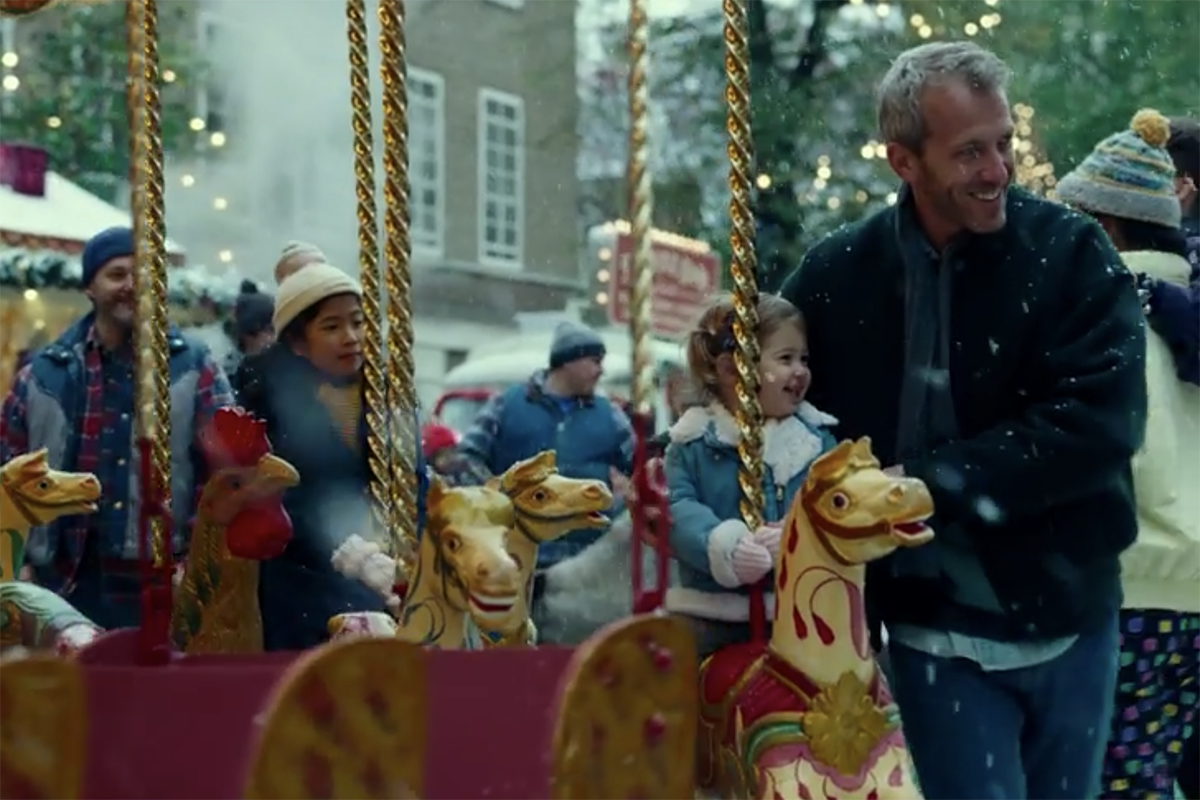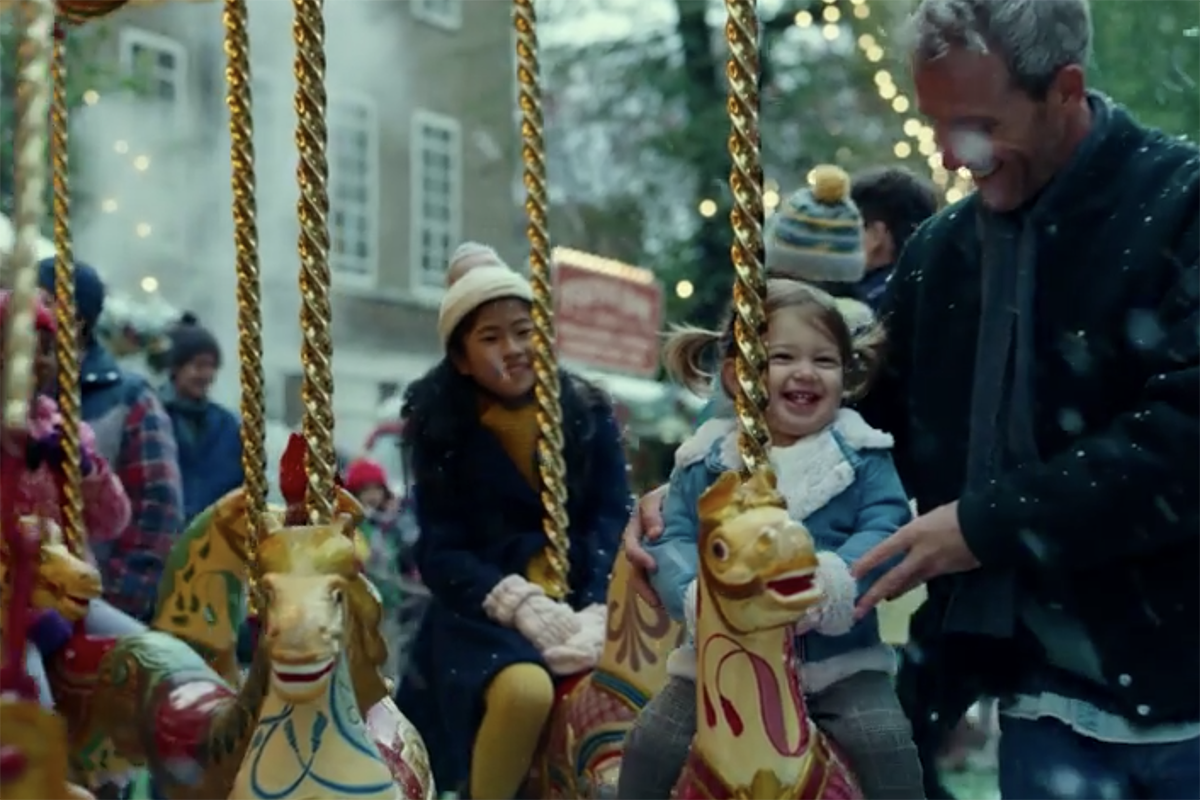 "It meant a lot, especially in that very special scene," Gadot told Kevin McCarthy in an interview about the film. "To have them captured in the film with me, because they are a part of it, meant a lot, and it's an amazing, amazing souvenir that we will forever cherish."
We're sure they will cherish it. And with a third, and hopefully more critically-acclaimed, Wonder Woman movie already in the works, we're hoping to see their faces grace our screens again soon (like, maybe in three to four years?).
Images via HBO Max