You can copy Midge Maisel's retro kitchen, her fashion, and now, her makeup! Specifically, Midge's iconic lipstick.
The titular character in everyone's favorite show, The Marvelous Mrs. Maisel, loves lipstick. The Revlon counter was a big deal in season two. During episode 5, set in the Catskills, Midge gets a call from her boss at the department store B. Altman's. "I know you're on vacation, but two girls are out sick, and one quit after I fired her. I'm shorthanded. If you can get here by 3:00 today, I can put you at the Revlon counter."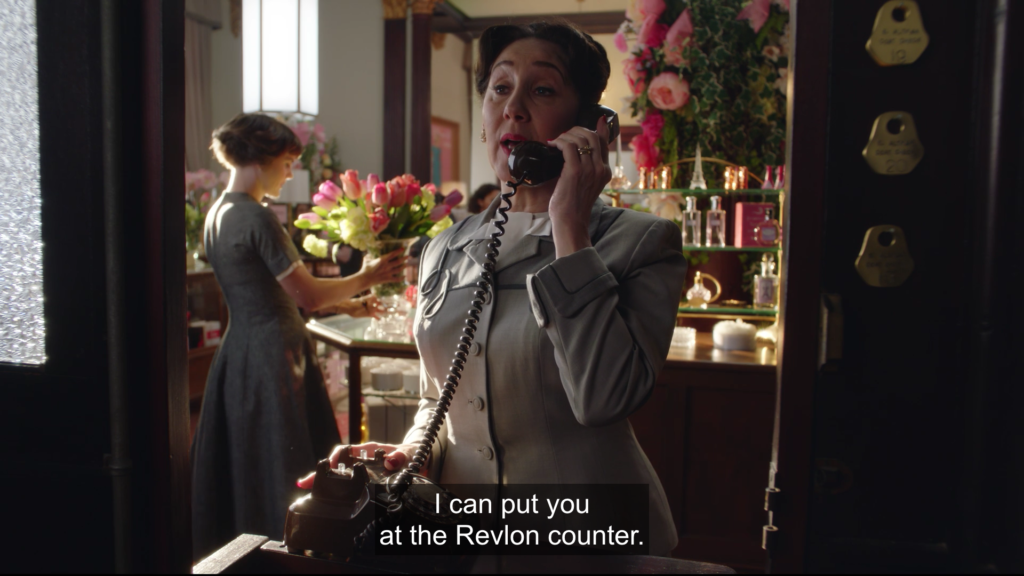 "The Revlon counter?" Midge gasps.
"The Revlon counter," her boss responds.
Her mom, Rose, asks what all the fuss is about, and Midge responds: "It's the Revlon counter, Mama."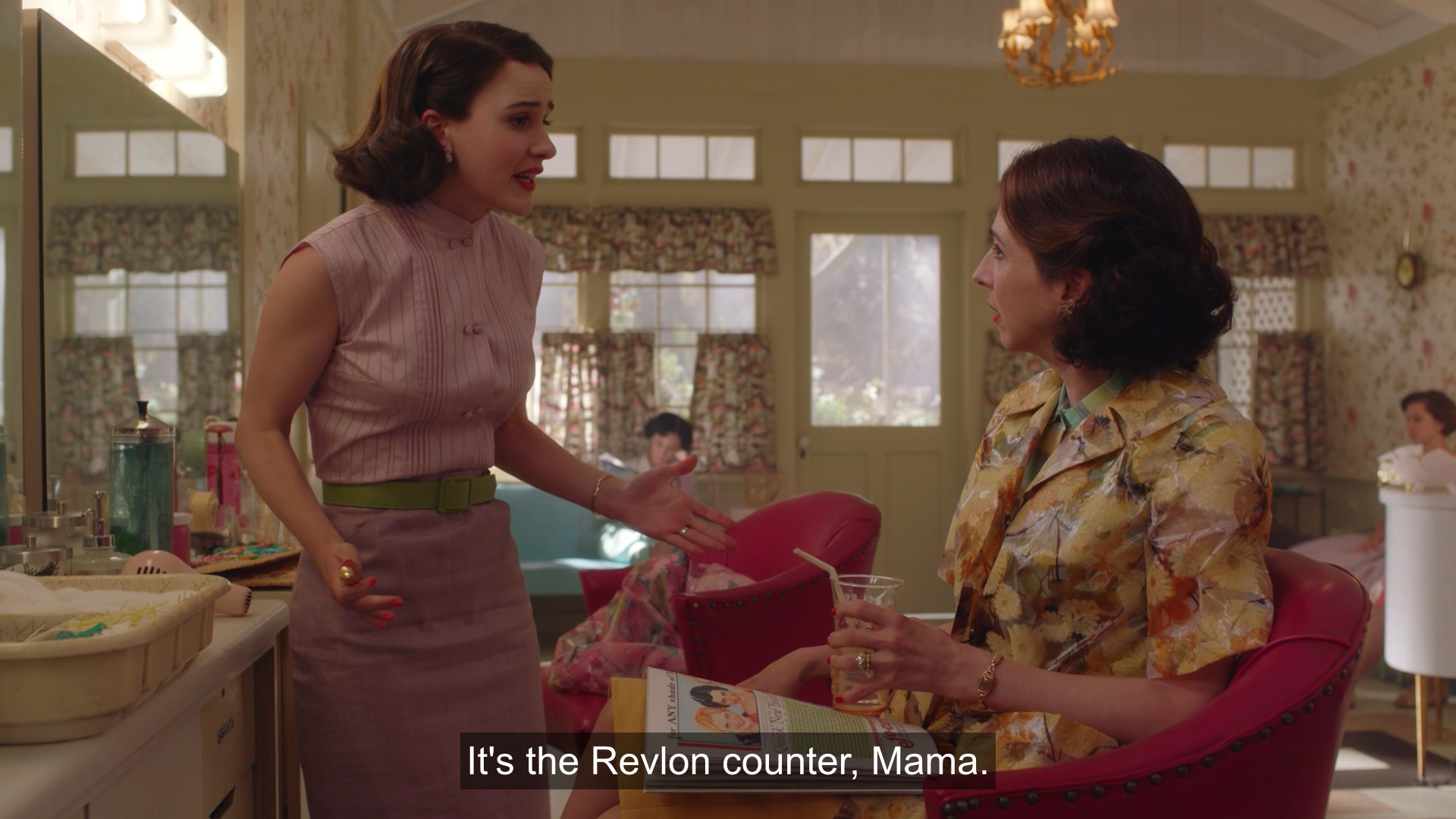 You can watch the clip here:
So, in an obvious case of brand synergy: The Marvelous Mrs. Maisel is teaming up with Revlon and releasing two Maisel-branded bundles of Revlon lipsticks. (They're both limited editions, so act fast!) And, obviously, as Maisel is an Amazon original, you can purchase them on Amazon. And they even include images of the characters wearing Revlon lipsticks: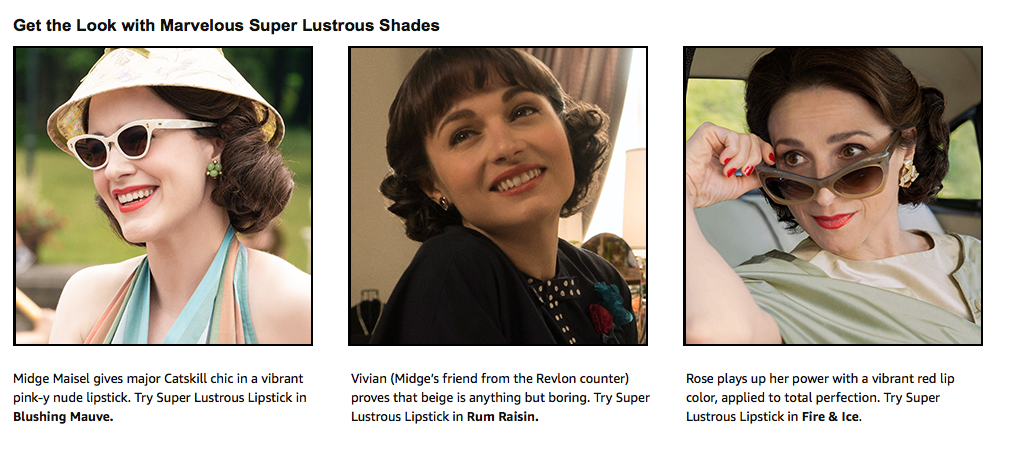 (Say it with us: brand 👏 synergy 👏.)
One set, "Stand-up Nudes," features neutral lipsticks — Pink Truffle, Blushing Mauve, and Rum Raisin. The other set, "Take the Stage Reds," includes three "hold-nothing-back red lipsticks": Cherries in the Snow, Certainly Red, and Fire & Ice.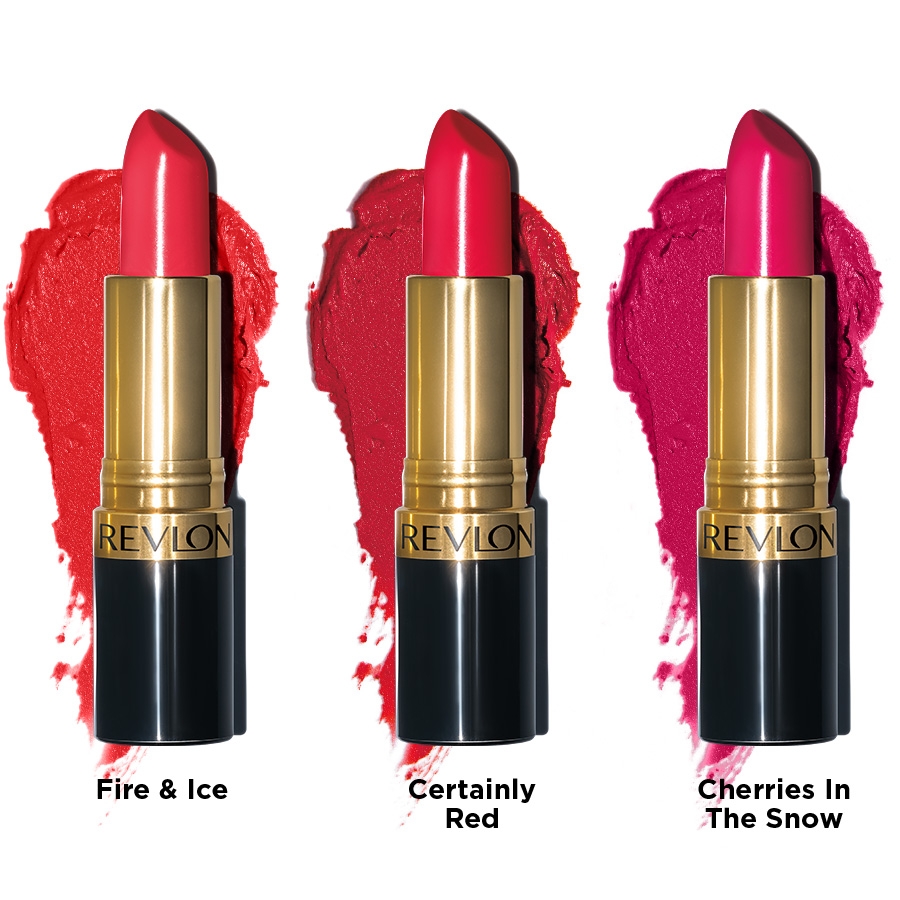 In season one, there's also a "Revlon moment" when Midge, prior to landing a job at B. Altman's, recommends Cherries in the Snow to a fellow shopper:
In a press release, Revlon said, "Midge's own bold choices are a hallmark of the show and reflect her trailblazing spirit as she finds her own path to independence in the late 1950s and early 1960s. Revlon's iconic Fire & Ice campaign debuted around the same time, marking the first time women were encouraged to wear makeup for themselves as a mode of self-expression. It was an impactful cultural moment and complements Revlon's presence in the show as one of Midge's favorite beauty brands."
What's the Fire & Ice campaign, you ask? According to Bustle, it was "the first ad to acknowledge women wear makeup for themselves." Published in 1952, it was a two page spread. For you who love to flirt with fire…. who dare to skate on thin ice… it read over a portrait of Dorian Leigh.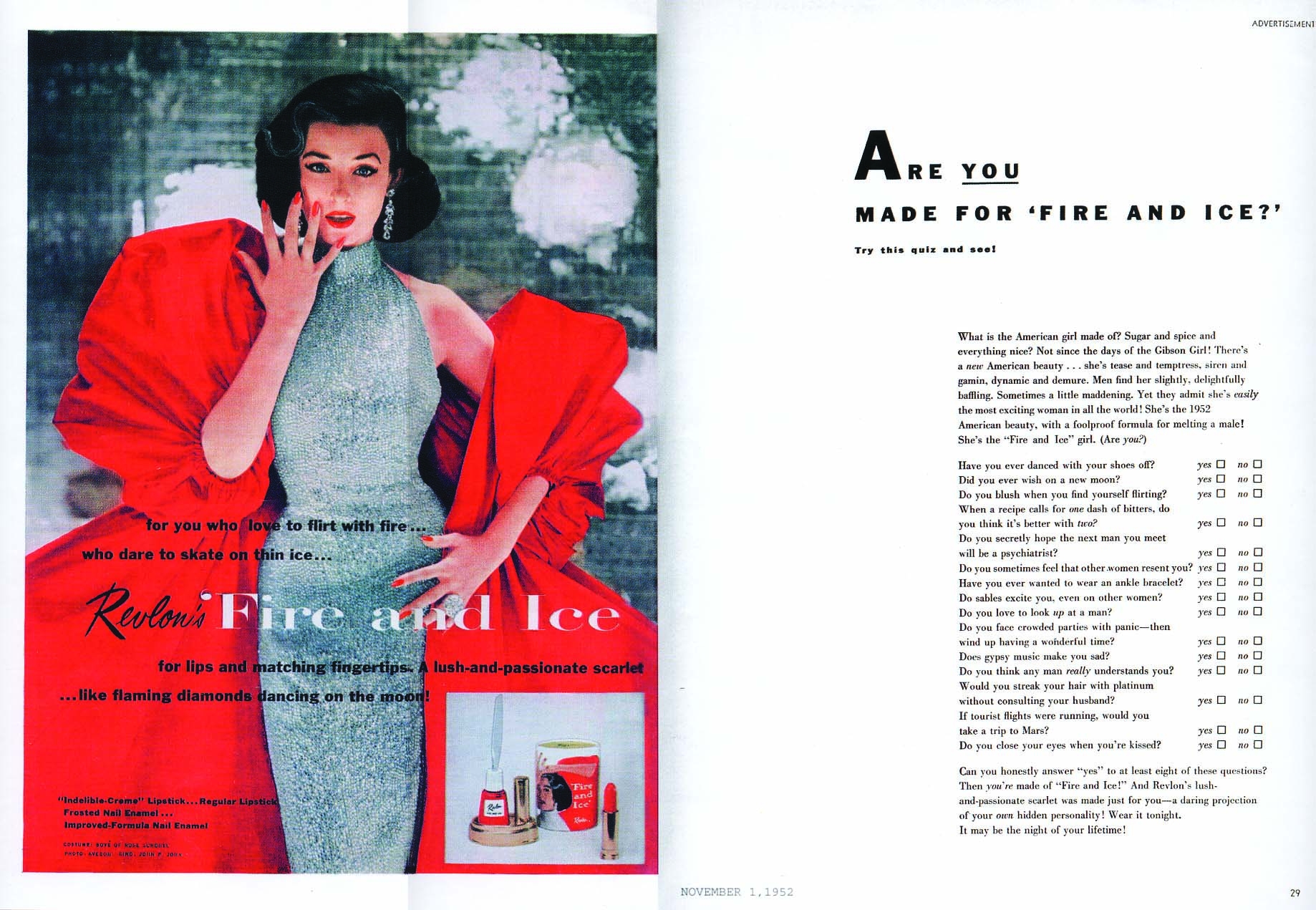 This is arguably one of Revlon's most famous advertising campaigns, so it only makes sense that Midge would wear this iconic shade!
Another fun fact to note: Revlon was founded by two Jewish brothers. In 1932, Charles and Joseph Revson teamed up with chemist Charles Lachman to create Revlon — at first, they sold just one product: nail enamel. They soon expanded to lipsticks and other beauty products.
So while we're all patiently waiting for season three, and celebrating the show's 20 Emmy nominations, we can channel Midge through her lipstick.